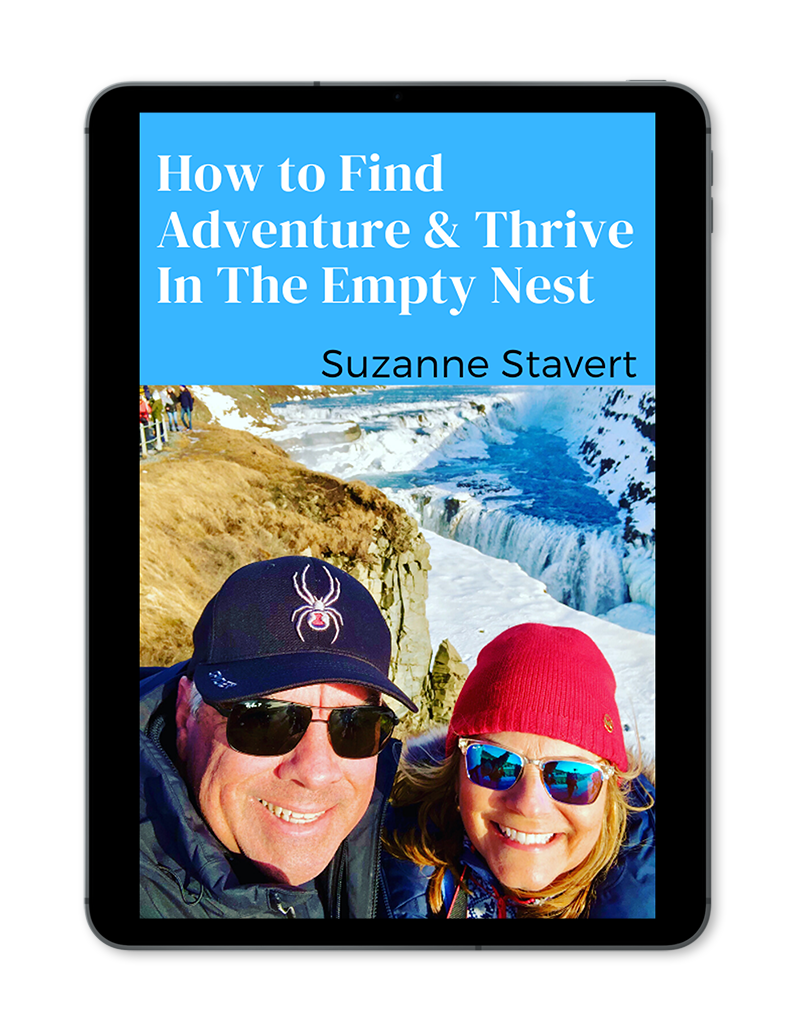 "How to Find Adventure and Thrive in the Empty Nest"
What's next? This question is asked and answered by Empty Nesters everywhere. The children are grown and have left the nest, which leaves parents with the task of deciding where Life 2.0 will take them.
After successfully sending two young adults into the world, I felt lost and knew I needed to determine what would help me THRIVE in this second chapter of life. Through trial and error, long lists of questions, and deep thinking, I created Adventures of Empty Nesters as the ultimate new career and answer to this question.
The time is now to live, smile, reach for the stars, laugh, be creative, and feel the joy of life. Don't let the Empty Nester Blues take over, and don't continue to focus on the past. Look forward and know that you can do this. It's your time now.
Special Price -$2.99
(less than a latté!)