A Conversation with Road Trip Expert – Bill Clevlen
Thursday September 14, 2023
Are road trips on your radar? Are you looking for US destinations that are "off the beaten path" and super interesting? You are in the right place. Today's special guest will probably make you laugh as well as enlighten you with his vast knowledge of road trip destinations.
Bill Clevlen of Bill on the Road, is the king of road trips; he has written five books about it to prove it!  I feel like everyone recently has jumped on the road trip idea as part or all of their travel plans. Craig and I have done much more road-tripping in the last couple of years, have you?
Also, totally random information, Have you ever wondered where Pickleball began?? Well, Bill can answer those questions as well and will share some fun and exciting tips for road trips across the United States.
But first, I will offer you a proper bio for Bill Clevlen.
"Bill On The Road" was born in 2013 after long-time St. Louis radio broadcaster Bill Clevlen became fed up with reading negative stories about cities and states. Bill launched a website focusing on road trips and highlighting only the positives.
Clevlen's Bill On The Road stories can be heard on popular syndicated radio programs like RMWorld Travel and The Travel Planners Radio Show as well as television stations and traditional media outlets across the U.S. Bill is also a regular contributor to a national audience on SiriusXM satellite radio. 
He is the author of five travel books, including The Ultimate American Music Bucket List. He's a frequent guest speaker for conferences and a lecturer on travel topics for The Smithsonian.
Bill regularly produces digital video content for major tourism organizations and has worked with hundreds of destinations nationwide. From Fort Lauderdale to San Francisco and everywhere in between, Bill On The Road has helped roadtrippers find unique and exciting things to do while driving across America.
Highlights in this Episode: 
How Bill went from a 20-year career in radio to travel writing
Why did Bill successfully sell his house and stay "on the road" full-time
The Origin of Pickle Ball
Bill's 262-day road trip – Just the highlights…
Valuable tips for how to miss the crowds when traveling
Favorite destinations in the US
The Ultimate American Music Bucket List
Finding The American Dream – A Guided Tour of Places Where Americans Changed History
100 Things To Do in America Before You Die
Driving Across America
An American Road Trip For Kids
Episode Topics: adventure travel, art, author, books, food, Midwest travel, Pacific Northwest, road trip, Travel
"Everyday I do something new and different"
— Bill Clevlen
Show Notes
Important Links:
Facebook:
Instagram: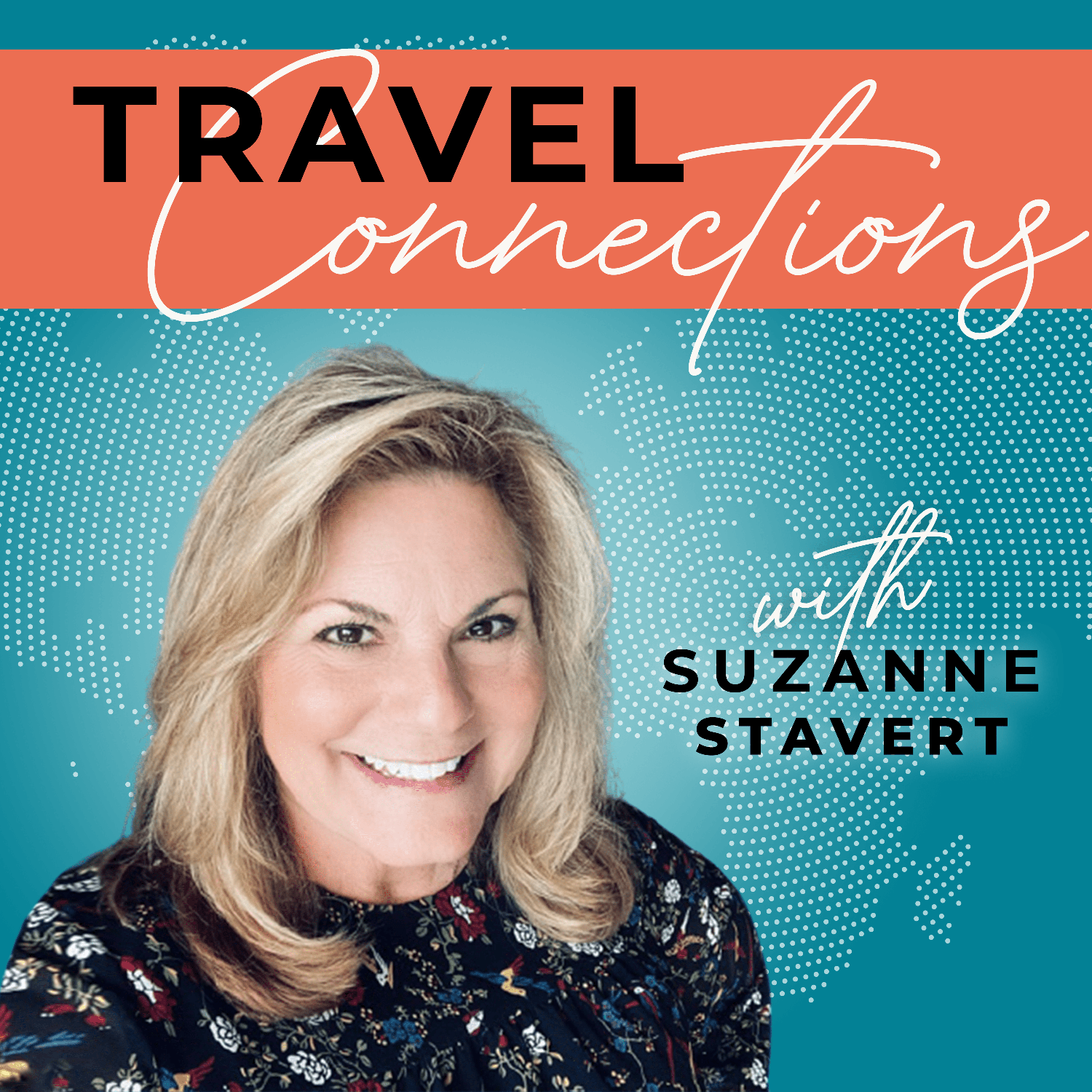 Please consider leaving a review!
If you are a fan of Travel Connections, would you take a minute to write a review where you listen to podcasts? Please share it with your friends too! Thank you.

Subscribe to get the latest episodes delivered to your inbox.
By subscribing, you agree to receive emails and updates from Adventures of Empty Nesters. You can unsubscribe at any time.