A Visit to Camano Island, Washington: An Artists' Studio Tour
Friday June 24, 2022
A Visit to Camano Island
I started this podcast with the dream of talking about and focusing on the connections we make when we travel. Nothing exemplifies this idea more than my trip to Camano Island, Washington. 
 I was invited to explore the island and attend the 23rd Annual Studio Tour by the Whidbey & Camano Island Tourism Board. My hosts had no great expectations other than for me to have a good time and discover the island of Camano and the artists that live there.
This unique event is held two weekends in a row in early May. We are lucky to only live about an hour from this beautiful destination, but as of yet, we still had not visited!
Camano Island, located 64 miles north of Downtown Seattle is an easy and scenic drive. 
In This Episode!
What does it feel like on Camano Island?

Discovering the locals are super welcoming and friendly

Art and more art and artists

Great food & drink, yes, of course!

Beautiful scenery

Connecting with nature, artists, and craftsman

An in-depth and fun interview with jewelry designer Amy Bush of Loyalsmith Jewelry
Both my husband Craig and I had the absolute best time. We knew we would enjoy our time on the studio tour, but it was much more than just a casual walkabout through many studios.
Our time there was personal and, at times, moving. For the most part, artists work alone, and sharing their creative space and personal projects must be so satisfying. It sure was for us!
We made new friends and purchased gorgeous art for our home, each with a story and a history.
Make a plan to visit next year for the 24th Annual Studio Tour on Camano Island and also visit their website. It will direct you to all of the artists I talked about, plus many more.
I highly recommend a visit, any time of year. Nature is bold and beautiful, and you can hear yourself think. How lovely is that?
Camano Island is the perfect place to relax, reset, rejoice, and rediscover.
Essential links are below!
Episode Topics: art, books, Culinary travel, Pacific Northwest
"On Camano Island, you can let go of your hustle & have a chance to hear yourself think."
— Amy Bush
Show Notes
To find the artists we talked about on the podcast: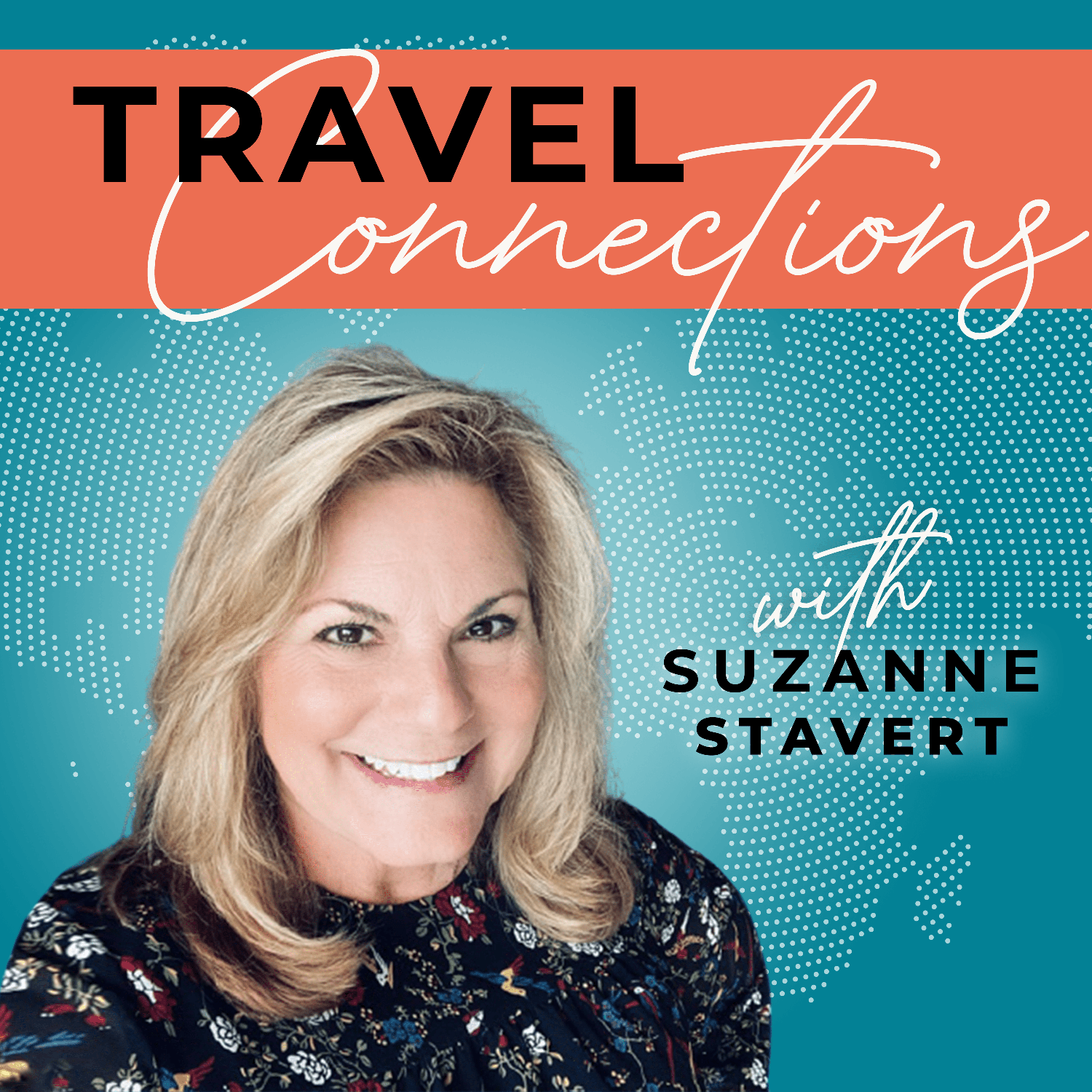 Please consider leaving a review!
If you are a fan of Travel Connections, would you take a minute to write a review where you listen to podcasts? Please share it with your friends too! Thank you.

Subscribe to get the latest episodes delivered to your inbox.
By subscribing, you agree to receive emails and updates from Adventures of Empty Nesters. You can unsubscribe at any time.