Audio Can Change Your Life! A Conversation with Laura Fernandez, SXM Media
Friday October 15, 2021
Can audio change your life? I think it can, how about you?
Wow, did I have an exciting and fun-filled discussion with Laura. Let me introduce you!
Laura Fernandez is a trailblazer in the audio space, which led her to her current position as SXM Media's Travel + Tourism VP-Head of Industry.
Her work has focused on developing media solutions that connect travel brands with their target consumers in innovative ways using the power of SXM Media, which includes SiriusXM, Soundcloud, Pandora, Stitcher, and more. Laura has expertly weaved together SXM Media's assets with the needs and habits of travelers and guided brands to target them when they are most engaged effectively. 
Laura is no stranger to the relationship and similar emotional impact and relief that music and travel can have on people. With both her personal and professional affinity for music, her radio career quickly evolved after joining SXM Media, where she would launch vertical divisions for Casinos, Tourism, and eventually Travel.
Laura is passionate about the ever-evolving audio industry and enjoys educating brands on the various ways they can take advantage of audio platform's captivated audiences.
Many positive benefits of audio
While many industries were hit hard during the pandemic, the business of audio saw 32% growth! Do you know why?
Laura shared how audio is a mood booster and that listening to your favorite music or podcast between zoom calls or while exercising makes you feel happy!
I completely agree! We sure did search for happiness-enhancing vehicles during 2020, didn't we?
Laura and I talked a lot about the importance of business travel and how we see an increase in this area of travel. Nothing can replace the personal connections we feel with others by talking with them in person. Doing business virtually has been the best way to keep business moving forward, but people need people! Amen to that!
Those of us in the travel space continue to support each other as best we can by adapting new protocols to keep each other safe and continue nurturing these relationships. As Laura said, "The Travel Industry is family."
She also shares a poignant story about how travel connects her with others in the travel space and her experience hosting a webinar in New York City just before the world shut down in March of 2020. It was such a compelling story!
Make sure you listen all the way to the end of the episode where we talk about her passion for riding her show horses Contact and Garcon and how her jumping competitions provide another way to explore sports tourism. What a fun reason for travel!
I hope you join me by exploring the world of podcasts and music and the vast array of opportunities we have to find them. SXM Media offers so many fantastic options like Soundcloud, Pandora, SiriusXM, and Stitcher.
Let's listen and share what we find! I would love to hear what you love to listen to most!
Would you please send your suggestions to suzannestavert@me.com, and I will add them to the show notes!
---
Links discussed in this episode:
Episode Topics: audio, Travel
"Audio doesn't disrupt your daily life, it becomes part of it."
— Laura Fernandez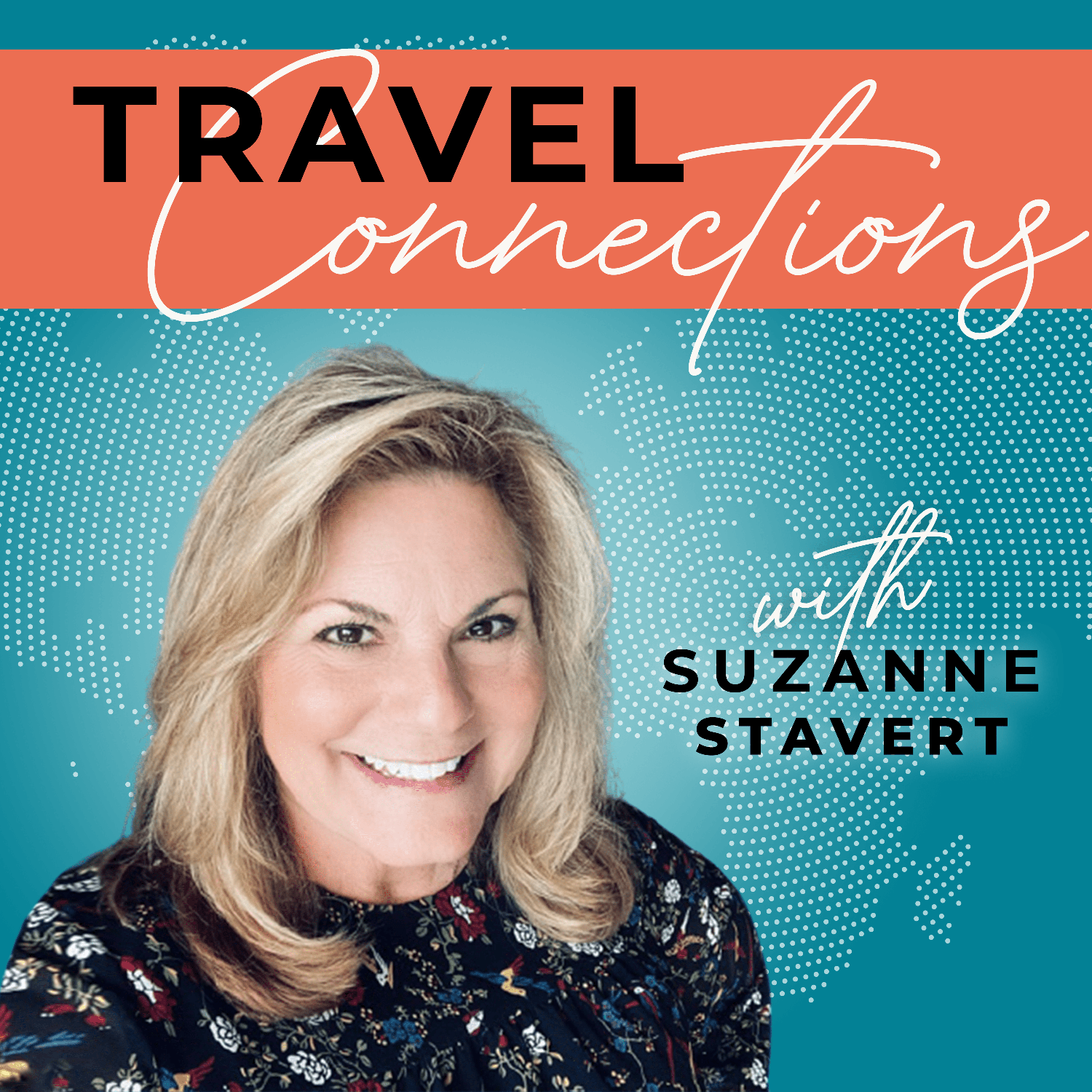 Please consider leaving a review!
If you are a fan of Travel Connections, would you take a minute to write a review where you listen to podcasts? Please share it with your friends too! Thank you.

Subscribe to get the latest episodes delivered to your inbox.
By subscribing, you agree to receive emails and updates from Adventures of Empty Nesters. You can unsubscribe at any time.