Let's Talk About Cruising
Friday April 28, 2023
So you want to learn more about cruising? You have come to the right place! My friends and fellow travel writers Ann and Steve Teget have taken over twenty different cruises – all over the world. If you need a question answered, they are just the pair to do it!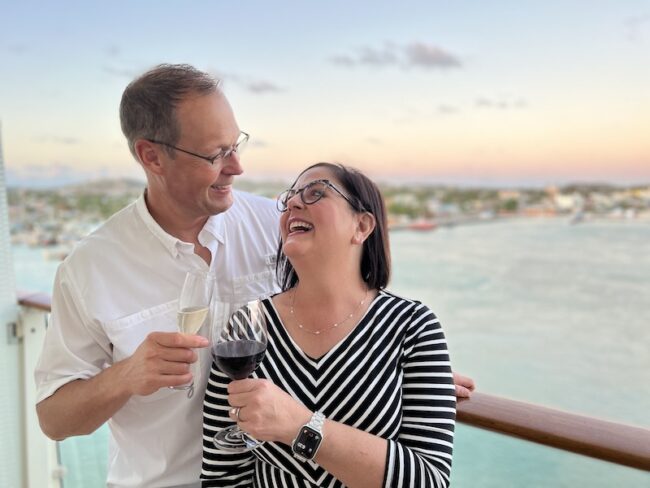 Ann and Steve began writing about their travels in 2014 when Ann was diagnosed with two chronic illnesses and needed a hobby to lift her spirits. Since then, their blog, PostcardJar.com, has blossomed into a joy-filled site that inspires readers to live and travel well.
Both native Midwesterners, the Tegets write about travel, food, and healthy living. 
Since 2019, this married couple has lost a combined 200+ pounds and adopted a healthier and more active lifestyle. They now seek destinations and travel experiences that enhance their healthy lifestyle and well-being. 
Ann's healthy living journey was featured on the cover of Woman's World Magazine and the "Fearlessly Facing 50 and Beyond" podcast.
This dynamic writing duo was named the 2019 Midwest Network's Bloggers of the Year. Additionally, the Tegets own and operate a successful Airbnb in Pawhuska, Okla. Their Airbnb, called Postcard Place, has received more than 185 consecutive 5-star reviews and was featured in The Pioneer Woman Magazine. 
Highlights in this episode:
The importance of connecting with their audience

Authentic travel

How to create healthy travel habits

Their recent cruise with Holland America

The first-ever Postcard Jar Cruise

Sage advice for first-time cruisers

Postcard Jar Friends Cruise to Alaska 2024 (I am going too!)

How to flourish as you travel and in everyday life
Special Tips from Ann and Steve:
If you have never cruised before:
Find a great travel agent

Know that all cruises are not the same

Consider inside passage travel

A group cruise is a great introduction
Today's episode is Part Three of my series of three episodes devoted to cruising. In Part One, we talked with Lina and David Stock of Divergent Travelers all about their global, super adventurous type of cruises. Next, in Part Two, you will hear all about our incredible experience with Viking Cruises. Lastly, Ann and Steve finished the series by sharing their extensive experience sailing on larger ships worldwide.
Hopefully, you feel well-prepared to make an informed decision about cruising! I sure do!
Check out the important links below!
Episode Topics: cruising, Midwest travel, responsible travel, Travel
"We love discovering different cultures and learning something new."
— Ann & Steve Teget
Show Notes
Important Links from this Episode: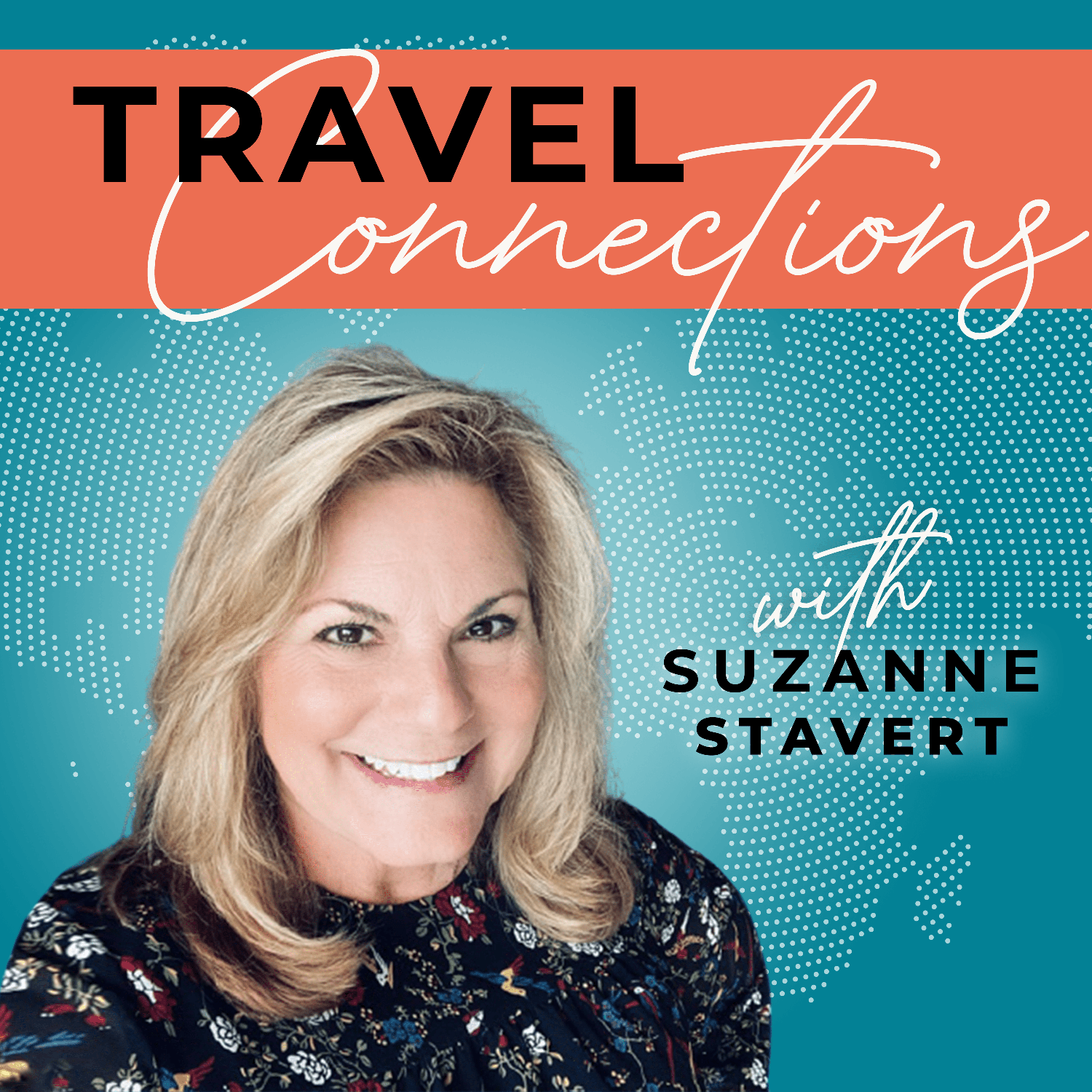 Please consider leaving a review!
If you are a fan of Travel Connections, would you take a minute to write a review where you listen to podcasts? Please share it with your friends too! Thank you.

Subscribe to get the latest episodes delivered to your inbox.
By subscribing, you agree to receive emails and updates from Adventures of Empty Nesters. You can unsubscribe at any time.