The Delicious World of Washington Wines With Andrew Januik
Thursday July 21, 2022
I am a wine lover, and my wine education and favorites have grown since our kids left the nest. When our children were young, there was little time to indulge in learning about wines, so we chose as best we could and primarily drank wines from California.
We lived in California until two years ago when we moved to the state of Washington. Being in close proximity to the wineries is certainly a treat,  but people from all over the world drink the delicious wines of Washington State. We are fortunate now to live close, taste more and learn a great deal!
As very willing participants, Craig and I have been learning about wines from this great state of agriculture, but I think we have hit the jackpot recently. We were guests at an event hosted by Auction of Washington Wines, also known as AWW. 
Sharing the love of Washington Wines
Since its inception in 1988, AWW has raised nearly $55 million to benefit Seattle Children's Hospital, Washington State University Viticulture & Enology Research, and the AWW Industry Grant. AWW is listed in the top five wine charity auctions in the U.S. by Wine Spectator. Its mission is to support the growth and awareness of the Washington state wine industry through a series of celebrated events benefiting the community.
At a recent event, we were introduced to winemakers from several prominent wineries here in Washington. What a privilege to talk with these experts and taste their wines! We learned so much about these wineries and their wines, made new friends, and had a wonderful conversation with Andrew Januik while we tasted wines from Novelty Hill and Januik Wineries. All of the winemakers offered us a taste of an older vintage and compared it with a newer vintage; such a fun idea!
During our chat that evening, I kept thinking. I should create an episode on Washington wines! Wouldn't he be a fantastic guest on Travel Connections? Somehow he carved out some time in his busy schedule for us to dive a little deeper into wine and the joys of being a winemaker. Andrew probably has the most fabulous job ever. I think it would be dreamy! I know it's hard work, but sign me up.
Let me tell you about Andrew's background.
Most winemakers have spent most of their lives in the industry, and Andrew Januik is no different – except that he is only 35 years old. When he was just 13, he started working with wine on the weekends and full-time during his summers. As the son of a world-renowned winemaker, Andrew was born with winemaking in his blood, and the proof is in the pressing!
Every wine that Andrew has made since starting his eponymous label in 2011 has been rated above 90 points. His passion for wine is rooted in the state of Washington but has led to nearly a decade of making wine in the Southern Hemisphere, including his own labels in both Chile and Argentina.
Here are just a few of the exciting topics we covered in our interview:
Why Washington Wines are special

The fantastic weather (not similar to Seattle's) in the Columbia Valley provides the ability to produce a wide variety of grapes.

The magic of excel spreadsheets and spending time in the vineyards

Novelty Hill and Januik Wines

"One cannot escape the lure of the wine cellar!"
Upcoming Events for Auction of Washington Wines:
Here's some information on the upcoming events in August for Auction of Washington Wines: You can enjoy more than 100 wines, global BBQ, and casual fun at the Winemaker Picnic & Barrel Auction, or dress up for the Annual Gala, both held at Chateau Ste. Michelle in Woodinville, WA. 
JUST FOR YOU! Use this CODE – AWWSUZANNE22 FOR 10% off a General Admission ticket for the Winemaker Picnic and Barrel Auction – Friday, August 12th, 5-9 pm, at Chateau Ste. Michelle Winery, Woodinville, WA.
See below for important links!
Episode Topics: Culinary travel, food, Travel, wine
"One cannot escape the lure of the wine cellar!"
— Andrew Januik
Show Notes
Essential Links in this episode: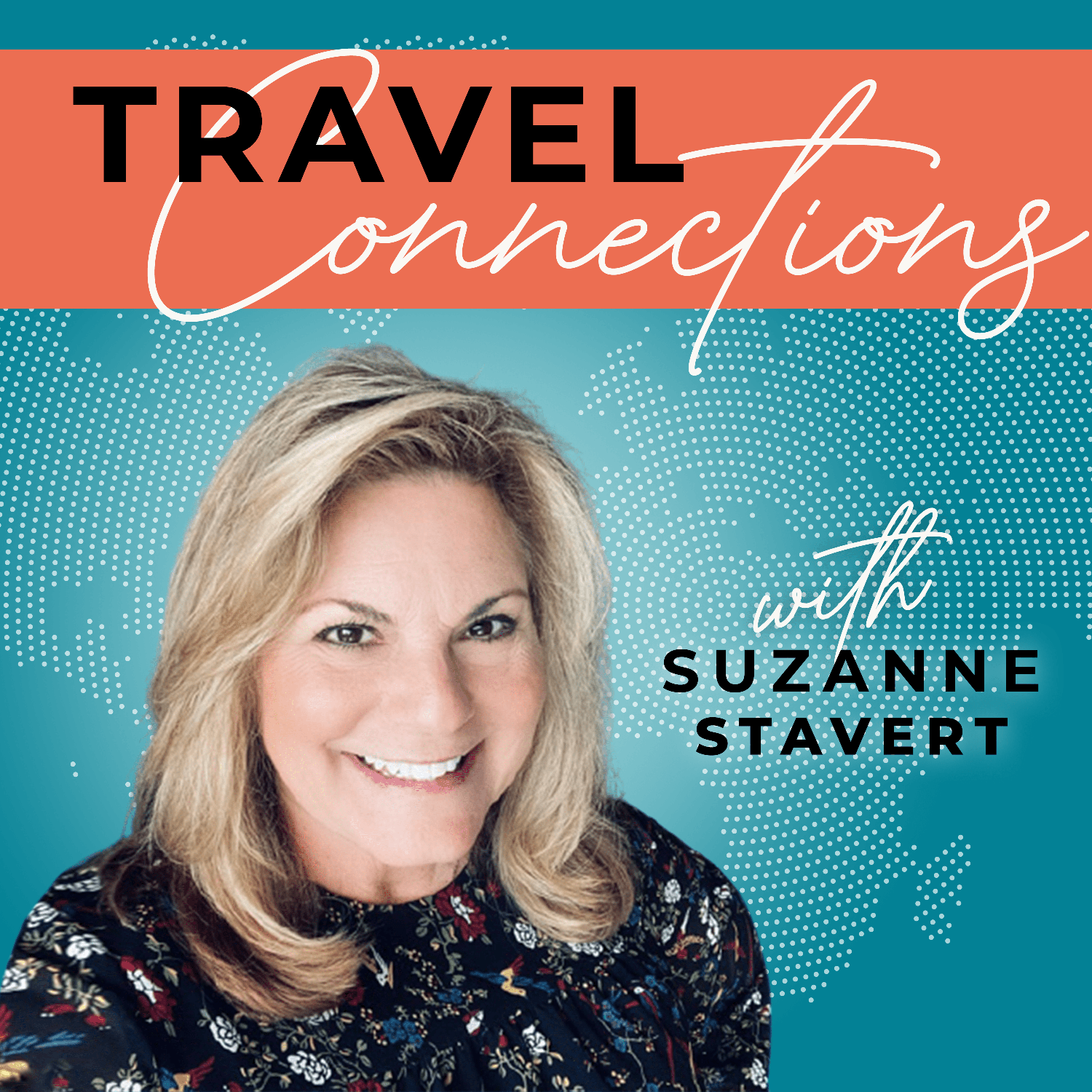 Please consider leaving a review!
If you are a fan of Travel Connections, would you take a minute to write a review where you listen to podcasts? Please share it with your friends too! Thank you.

Subscribe to get the latest episodes delivered to your inbox.
By subscribing, you agree to receive emails and updates from Adventures of Empty Nesters. You can unsubscribe at any time.