Say "Aloha!" to your Maui Virtual Vacation!
Get ready to bask in tropical bliss
From the comfort of your own home!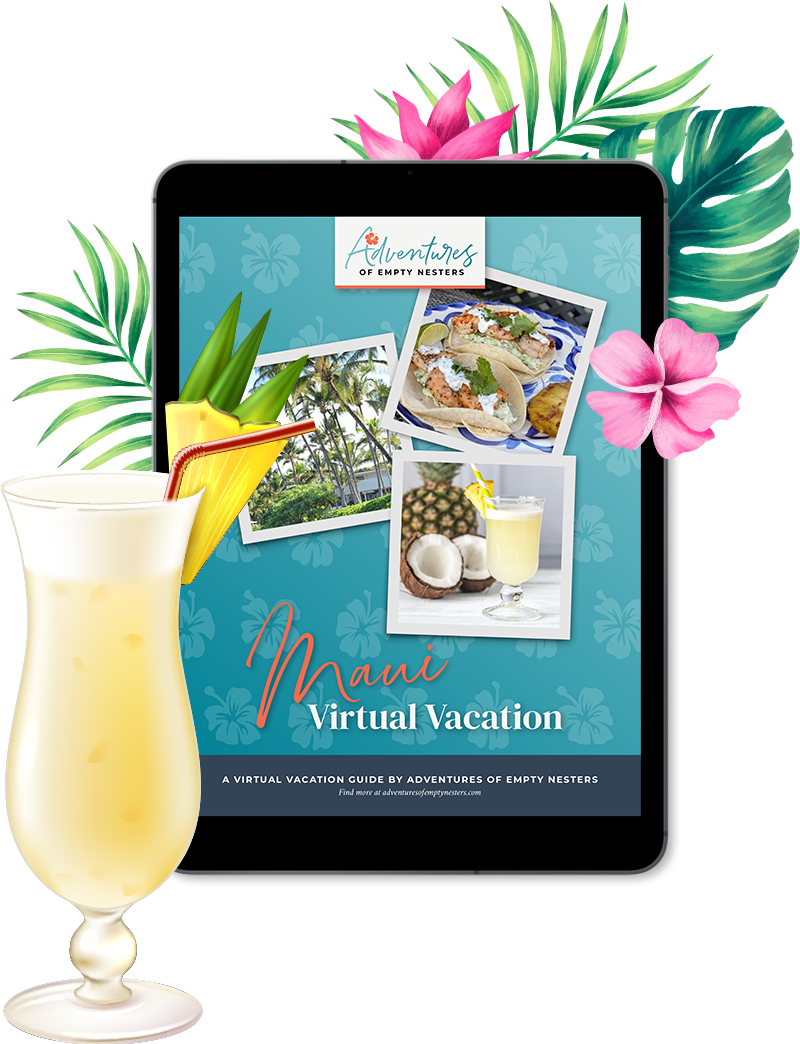 Sign-up below to unlock a list of our favorite Hawaiian-themed products and 12+ recipes for meals, desserts, appetizers, and drinks.
Having trouble submitting your email address? Click here and check "Maui Virtual Vacation" to have it emailed to you.
By subscribing, you agree to receive emails and updates from Adventures of Empty Nesters. You can unsubscribe at any time.