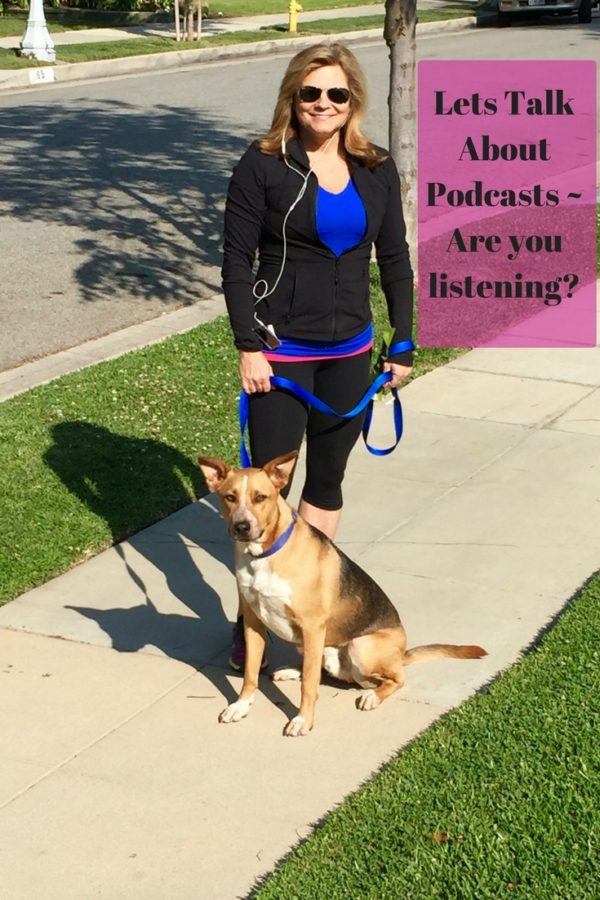 Hey Everyone! I have just arrived home from Japan and hopefully you have been following along on my Instagram and Facebook pages. The trip was more amazing than I ever thought possible. Each day was filled with history, beauty and delicious food. I will try to organize it all a bit and get it ready to share it with you. Look for my posts sometime next week! 
Let's Talk About Podcasts ~
I guess I am a little behind. Evidently I missed the memo about podcasts. My good friend Mark has been quite enthusiastic about this communication source and always willing to talk about podcasts. I listened, he shared and I did follow his suggestions…eventually. I thought, "How do I fit this in? Do I sit and just listen? How does this work? I can't possibly just sit, I don't commute anywhere so I can't listen in the car."
Mark asked me to be a guest on his podcast to talk about social media and I loved the experience. You can listen over on the right side of this page. My friend Keri then told me about this one =>What Should I Read Next and how much she enjoyed it. I am such a book geek that I listened and now I can't wait for each new one that comes out.