Adventure Travel to the Max with The Divergent Travelers
Friday March 31, 2023
More adventure travel, please!
Adventure travel is red hot, and no two people personify this type of travel more than my guests, Lina and David Stock of Divergent Travelers. Holy cow, they are so exciting and have stories that will blow your mind. I am not exaggerating in the slightest. You will also learn how adventure travel and cruising go super well together!
We cover a lot of ground during this interview. Our conversation is part one of a three-part series devoted to cruising. Not your grandparents' type of cruising…
We begin by hearing about how they started this global travel journey.
Lina & David Stock have been exploring the world together since 2001 in over 100 countries and all seven continents. They are experts in adventure travel, photography, and destination marketing. They have worked with many travel brands and tourism boards worldwide since starting the multi-award-winning DivergentTravelers.com in 2013. 
My husband and I recently sailed on a Viking Cruise from "Paris to the Heart of Normandy" with these extraordinary travel experts. You will hear about our shared experience on that unforgettable cruise with Viking in Episode 6.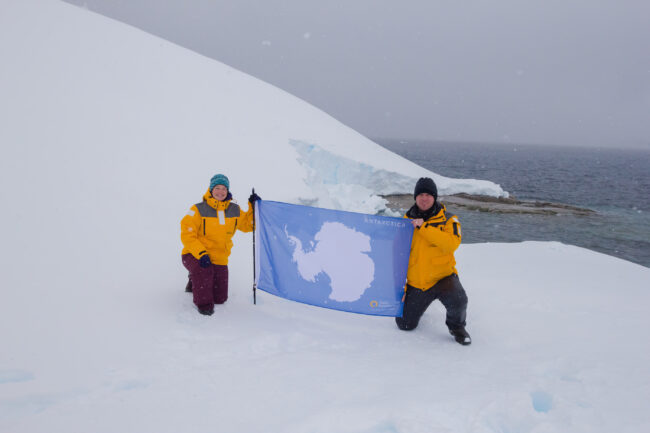 Here are some of the highlights of this episode!
Lina & David's favorite styles of cruises? Expedition and small groups – You will learn the difference!

Small Group Travel

: "We like small groups. We like it to be intimate and go off the beaten track. We love to go to places that not many people get to go. I want to be on a ship that's the only ship in port with a maximum of 200 passengers" – Lina Stock.

 Expedition Travel

 – In Alaska, David and Lina cruise with a company called 

UnCruise

. Most of their trips are about 80 passengers or less, so it's very small. They take the guests from the ship by a Zodiac boat to land, where you can go kayaking or bushwhacking because there are no trails. It's the most intimate way you can be in a destination.

A 21-day trip to Antarctica, which includes South Georgia Island and The Galapagos with 

Aurora Expeditions

.

The fantastic experiences on a 

Windstar Cruise

 – Luxury cruising on sailing ships and a private island!

How do the Divergent Travelers choose their next adventure?

How you can travel with them through their tour company 

Divergent Travel Trips – 

Custom itineraries that can't be found anywhere else

They give their best advice for how to flourish in life and travel.
All of this and so many MORE details! This conversation is full of practical and unique information that will ramp up your adventure travel enthusiasm.
Remember to check the links below to know where to find Lina and David Stock from Divergent Travelers.
Episode Topics: adventure travel, cruising, small group travel, Travel
"Live your dreams or you will live someone elses'"
— The Divergent Travelers
Show Notes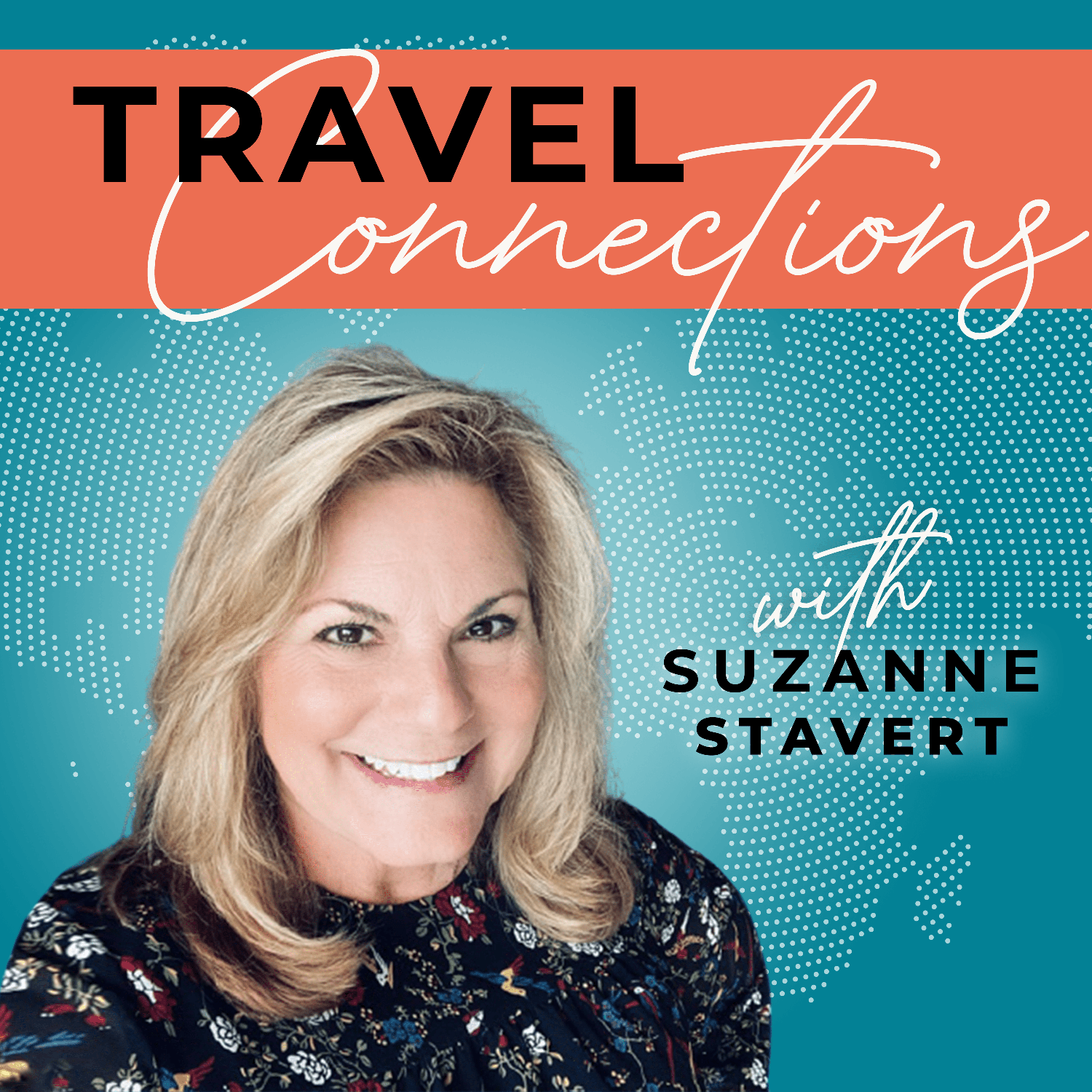 Please consider leaving a review!
If you are a fan of Travel Connections, would you take a minute to write a review where you listen to podcasts? Please share it with your friends too! Thank you.

Subscribe to get the latest episodes delivered to your inbox.
By subscribing, you agree to receive emails and updates from Adventures of Empty Nesters. You can unsubscribe at any time.