Colorful Pasta-Making & Italian Travel with Salty Seattle's Linda Miller Nicholson
Friday May 27, 2022
Pasta-making from the BEST
From the moment I stepped into her pasta studio, Linda Miller Nicholson, also known as Salty Seattle, exuded warmth and enthusiasm that was palpable. 
Her expansive studio is located about 30 miles east of Seattle, and it is super cool! Cleverly designed with a fireplace, chic seating, and rainbow-colored pasta tools. Woodblock counters cover the surfaces of each workstation. On one side of the studio, she has an antique refrigerator that must be 8-10 feet long with glass windows, old-fashioned metal handles, and beautiful wood doors. She has retrofitted the appliance to today's refrigeration standards. You would love this piece! Linda's unique culinary studio is truly a rainbow pasta dreamland.
I was a guest of my dear friends at Tuscan Women Cook (Episode #3)for this hands-on class and adventure. We spent hours learning how to make several types of colorful handmade pasta, laughing, and learning while sipping wine. I really honed my pasta-making skills with Linda and my passion for this culinary craft keeps my family and friends eating fresh pasta for days!
Linda Miller Nicholson is an internationally recognized pasta-making powerhouse whose work is featured across media outlets, including Saveur, Good Housekeeping, Buzzfeed, Elle, Cosmopolitan, Delta Airlines, the BBC, and Business Insider. She has made pasta art for Katy Perry, The cast of The Chew. And Harry Connick Jr. She's been the subject of several documentaries and works with companies like the Food Network and Buzzfeed's Tasty.
I can also attest that she is incredibly delightful and highly talented. I feel super fortunate to have spent quality time with Linda.
We talked about so many wonderful things in this episode!
Growing up in a bi-racial family

Moving from Southern California to rural Idaho as a child

How she learned to make pasta at four years old!

Her fascinating childhood and how "Slobber the Cow" influenced it

How travel shaped her life and career

How she created this unique, colorful career in pasta-making

How creating Salty Seattle and wildly experimenting with colors helped her tap into her creative side

The details of her fantastic online and in-person pasta-making classes

Linda's cookbook "Pasta Pretty Please"

How to create colored pasta with all-natural ingredients

Her pasta "ideas" list- Imagine the "pastabilities"!
Linda offers sound advice and insight for other entrepreneurs and how she believes that no one is really ever "stuck" but that we are continually growing and learning. 
In this podcast episode, her infectious joy for pasta-making comes through even without seeing her! She's a pleasure to interview and to get to know. You will LOVE hearing her engaging stories!
I wish I could bottle her energy and enthusiasm!
Make sure you check the show notes for all of the essential links and for where to find her book. 
Pasta Pretty Please
.
Episode Topics: Culinary travel, food, Italy, Travel
"Travel has made a huge impact on my career - The pastabilities are endless!"
— Linda Miller Nicholson
Show Notes
Pasta-Making Pastabilities!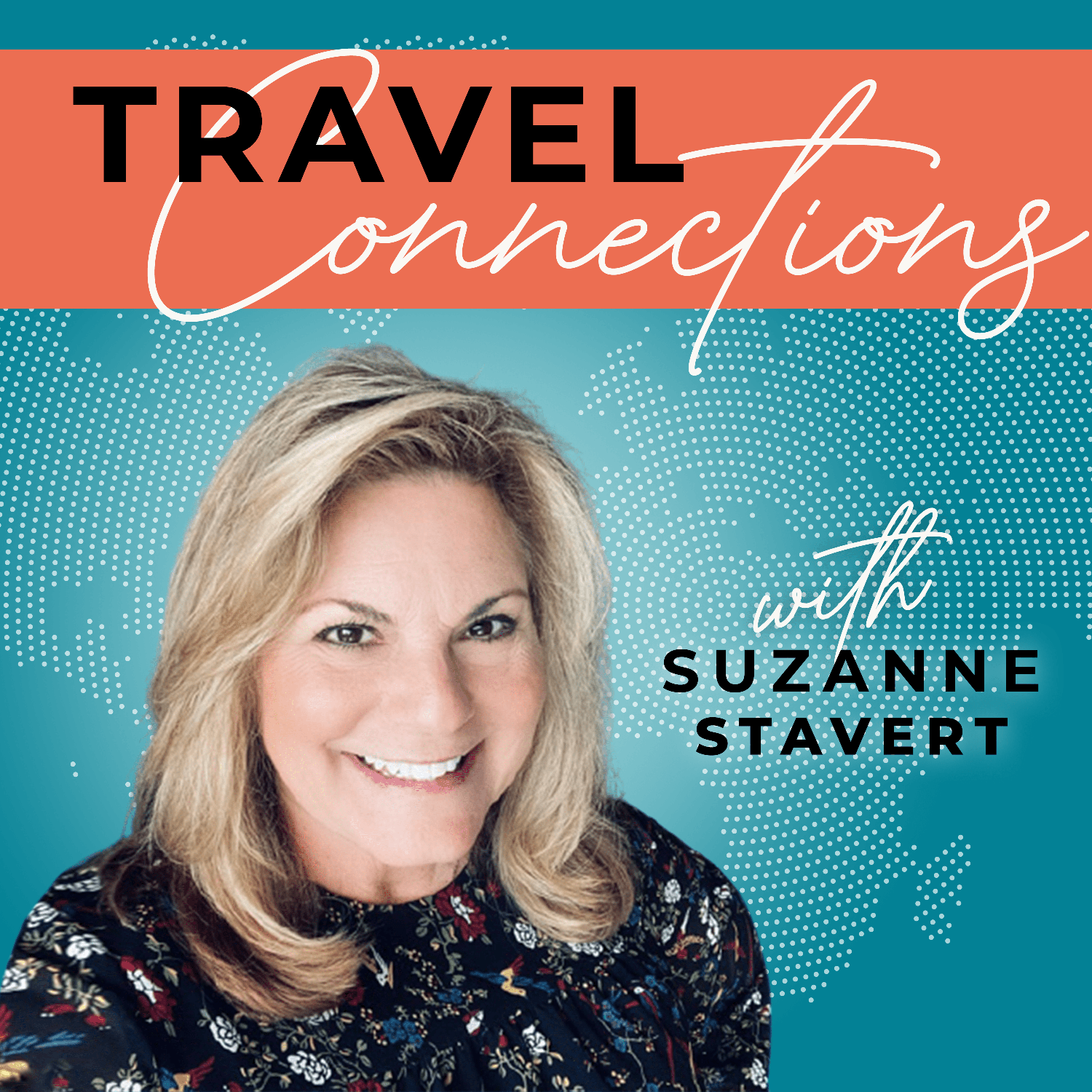 Please consider leaving a review!
If you are a fan of Travel Connections, would you take a minute to write a review where you listen to podcasts? Please share it with your friends too! Thank you.

Subscribe to get the latest episodes delivered to your inbox.
By subscribing, you agree to receive emails and updates from Adventures of Empty Nesters. You can unsubscribe at any time.