Delicious Southern Food & The Kentucky Bourbon Trail
Friday September 30, 2022
Three words. Ouita is delightful. For those who may not know Ouita, this newest episode in the Kentucky Bourbon Trail Series is an excellent introduction! Anyone you ask about Ouita says the same thing. "She is amazing! Lovely and delightful!" However, just because she is super lovely doesn't mean she isn't uber-talented – Oh, she is VERY TALENTED.
I was fortunate enough to talk with Ouita Michel, listen to her insightful thoughts and stories, and discover that we have a lot in common! Not the James Beard part or anything in the paragraph below.
Ouita Michel is an eight-time James Beard Foundation Award nominee, including nominations for Outstanding Restaurateur and Best Chef Southeast. Michel and her restaurants are regularly featured in local and national media, such as the New York Times, Southern Living, Garden & Gun, Food Network, and the Cooking Channel. She was a guest judge on Bravo TV's, Top Chef series. 
Ouita lives in Midway, Kentucky, where she oversees her newest venture, Holly Hill and Co. This lifestyle brand celebrates farmers and agriculture, culinary traditions, old and new, chefs and local talent, and community bonds.
Check out her new video series, Up Home with Ouita Michel.
Her new cookbook –
Just a Few Miles South: Timeless Recipes from our Favorite Places – Buy it 
HERE!
Episode Highlights
Go behind the scenes of Bravo TV's Top Chef when she was a Guest Judge on Top Chef Kentucky.

Memories of Gourmet Magazine and the Culinary Institute of America

Holly Hill and Co – A must-see website

Her praise for Woodford Reserve, Master Distiller Chris Morris & Assistant Master Distiller Elizabeth McCall

Food and bourbon pairings – Yes!

The Kentucky Bourbon Trail and her personal highlights!

What is benedictine?

Restaurant life and more!
Episode Topics: author, books, bourbon, Culinary travel, equestrian travel, food, Kentucky, Ouita Michel, Travel
"We create recipes that tell the stories and share the core values of the community."
— Ouita Michel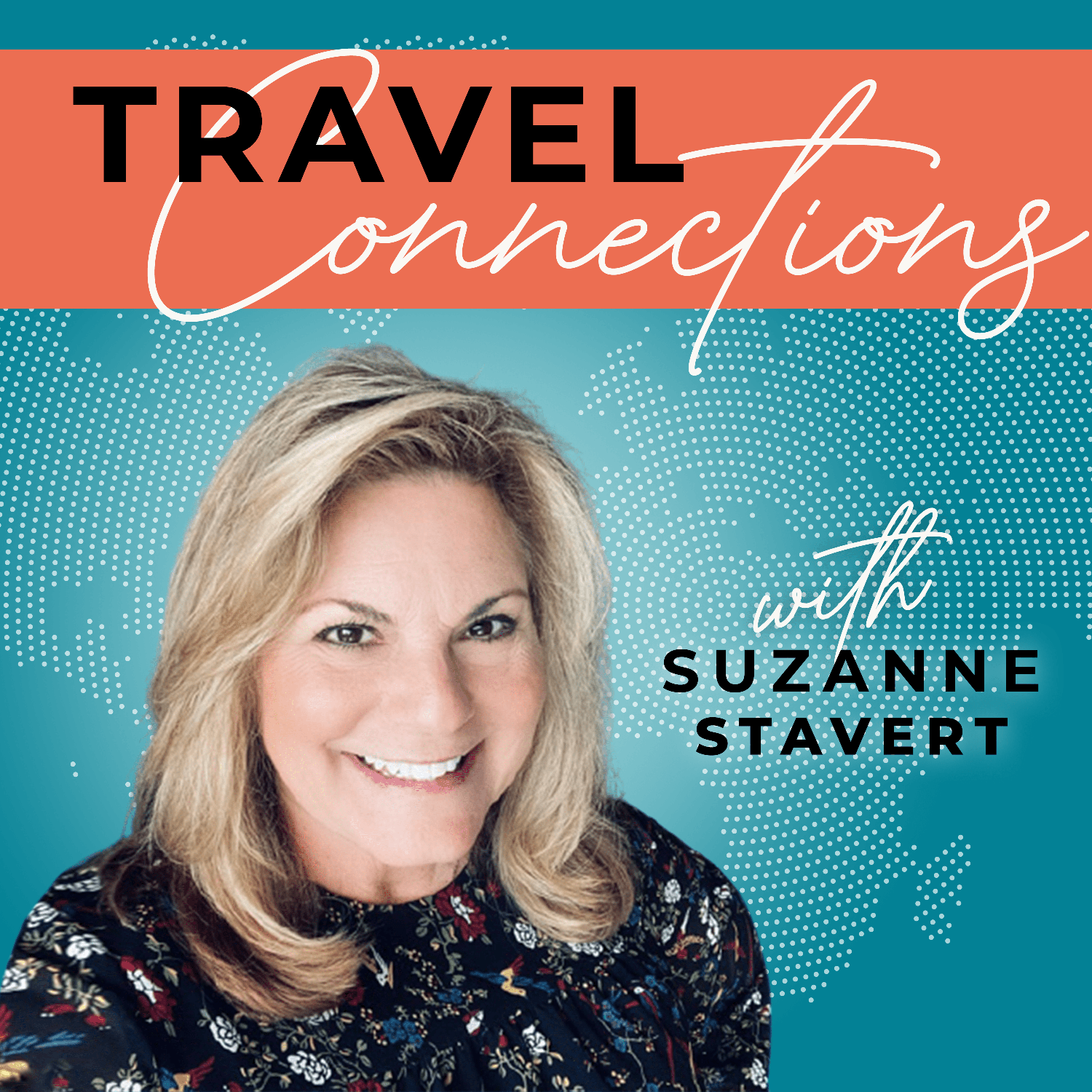 Please consider leaving a review!
If you are a fan of Travel Connections, would you take a minute to write a review where you listen to podcasts? Please share it with your friends too! Thank you.

Subscribe to get the latest episodes delivered to your inbox.
By subscribing, you agree to receive emails and updates from Adventures of Empty Nesters. You can unsubscribe at any time.