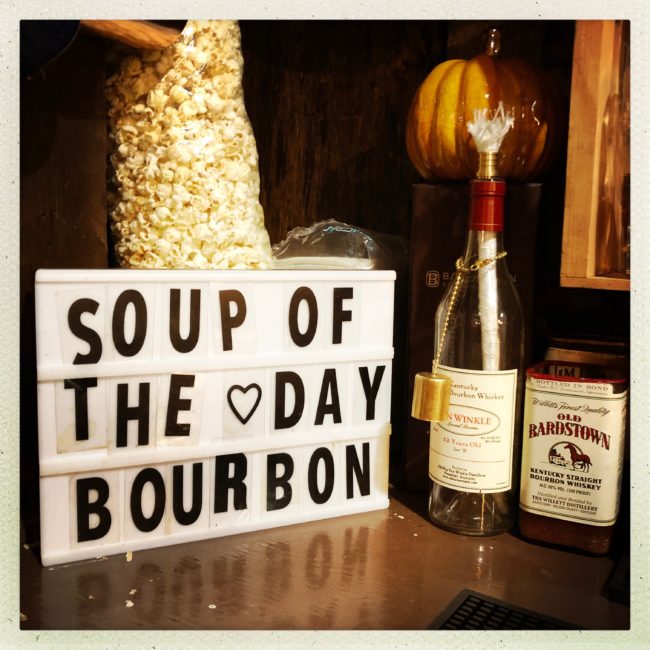 An Epic Trip to the Bourbon Trail
A trip to the Bourbon Trail… is this on your list too? Ever since our grown kids came home from college loving this delicious brown spirit, I have been paying attention. Truthfully, at the time of their discovery, I was still favoring the ubiquitous Cosmo. I then moved on from the Cosmopolitan to a vodka martini which was made up of  "Chopin, up, two olives and a twist."
However, in the last year, my favorite adult beverage is now a Manhattan or Old Fashioned, because I love the aroma and smooth flavor of a good quality bourbon.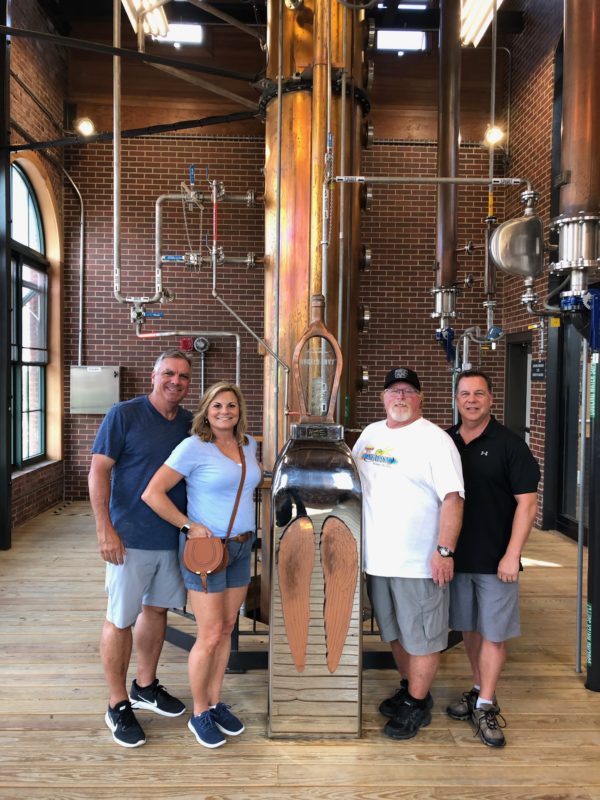 This leads me to the story of our most recent vacation, an adventurous trip to the Bourbon Trail. We began our tour in Louisville, Kentucky, traveled over to Lexington, KY and then finished our trip in Nashville, Tennessee. Not surprisingly, it was one of our favorite trips in years!
What is this trail?
Kentucky Tourism offers an itinerary that is centered around Louisville. The Kentucky Bourbon Trail, created by the Kentucky Distillers Association has also created a tour that would easily please every palate. It is a combination of large and small distilleries, small batch & craft distilleries, some that were established in the last ten years and others that were started in the last century.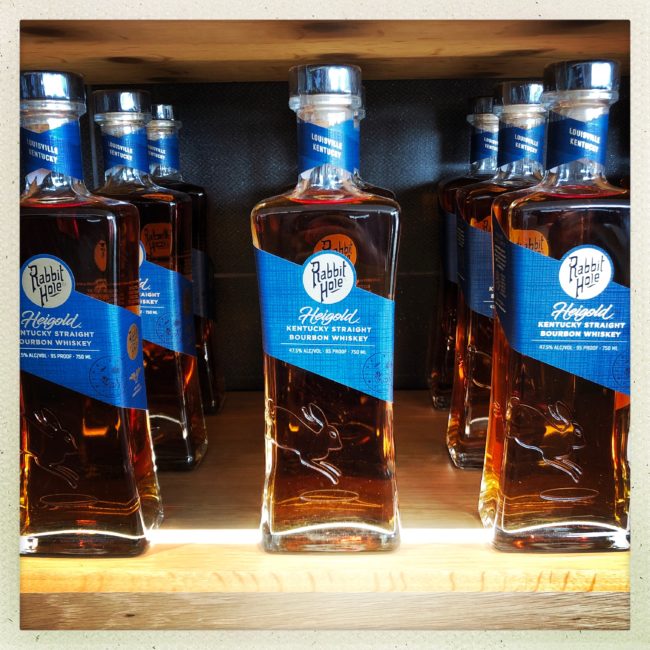 The tour is filled with quaint small towns, kind people, enthusiastic bourbon drinkers, fun bars, speakeasys and a fabulous food scene. For hipsters to empty nesters, a trip to the Bourbon Trail is an awesome adventure. We were once again traveling with "The Travelers" and this foursome includes, my husband Craig and friends Troy and Brad, and we have all been friends since we were too young to drink!
For the past several years we have created vacations that have had something for everyone. We began our traveling journey together in Montana, we then vacationed in Oahu and attended a spectacular farm to table dinner where Jurassic park was filmed and this year we enjoyed two different trips. A road trip through South Dakota which included Mount Rushmore and Deadwood, drove all the way across the state of Wyoming, ending with a stay in Jackson Hole and the Grand Tetons. Now the Bourbon Trail!
The itinerary for our trip to the Bourbon Trail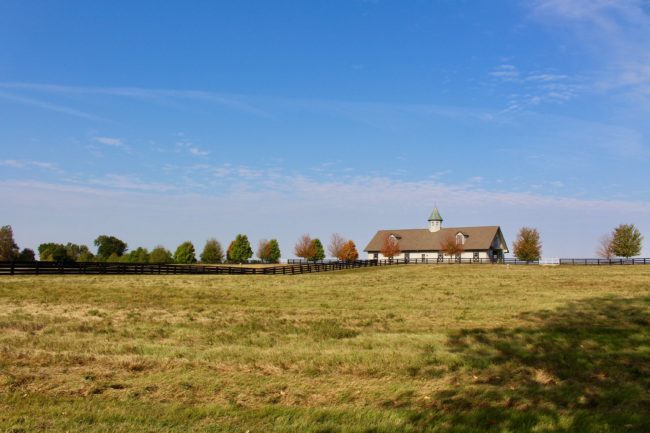 In order to get the best out of the time we had together, I did a lot of research. It was one of my more time intensive itineraries and I plan to share it with you. You're welcome. I was traveling with some passionate bourbon enthusiasts and I wanted them to have a blast.
I made a list of the all of the brands of bourbons that I knew we all loved and sent it to the guys to ask them to rank which were their choices for tours.  Based upon work and time constraints, we had scheduled one day in Louisville and two nights in Lexington and 3 nights in Nashville, (which is not really the Bourbon Trail).
I then needed to figure out where each of the distilleries were, if they had tours, what time the tours were, how long they were and their location. Next up was to decide which spot to visit and try to guess just how long we would linger at each location. Can you feel my anxiety?
I will say that I wasn't the only one doing the planning, both Troy and Brad added their individual sleuthing skills to our bourbon adventure. Craig was supportive as well, but left the planning to the professionals.
We took a super early flight from Los Angeles, but due to connecting flights, didn't arrive until 3:00pm EST.
First evening in Louisville… Dinner and a speak easy… SO.MUCH.FUN
Dinner at Pizza Lupo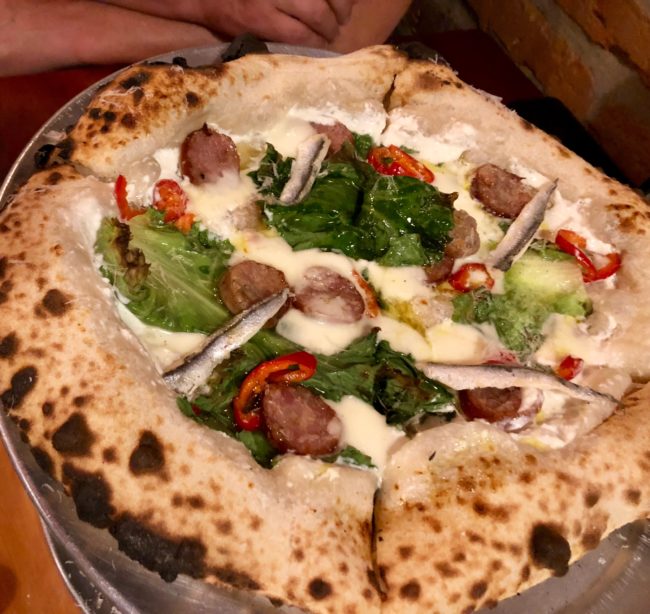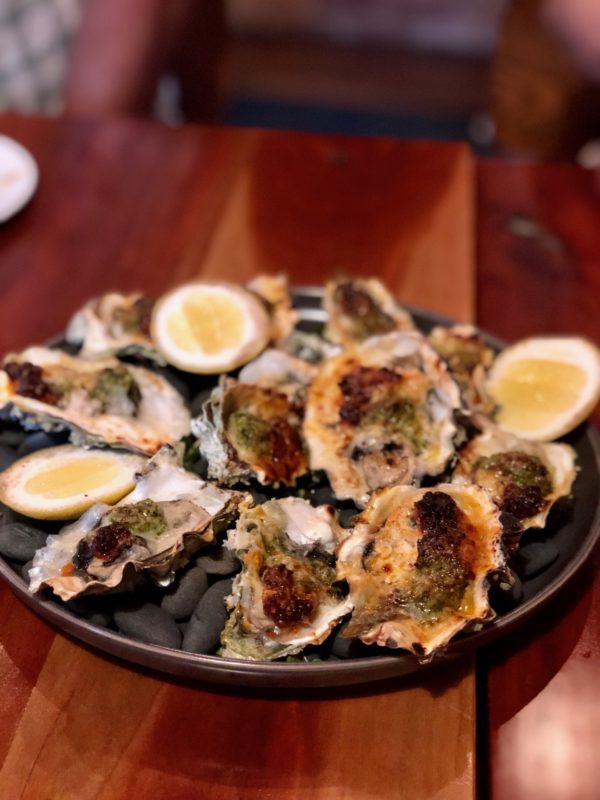 Brad, our "Hysterical Reference Manager" who is always on the hunt for the most talked about, most delicious dinner place, hit it out of the park with this charming and popular restaurant. Pizza Lupo is located in Butchertown, an up and coming hip area of Downtown Louisville. The oysters were ridiculously amazing and the pizza was divine too!
Drinks at Hell or High Water – Speakeasy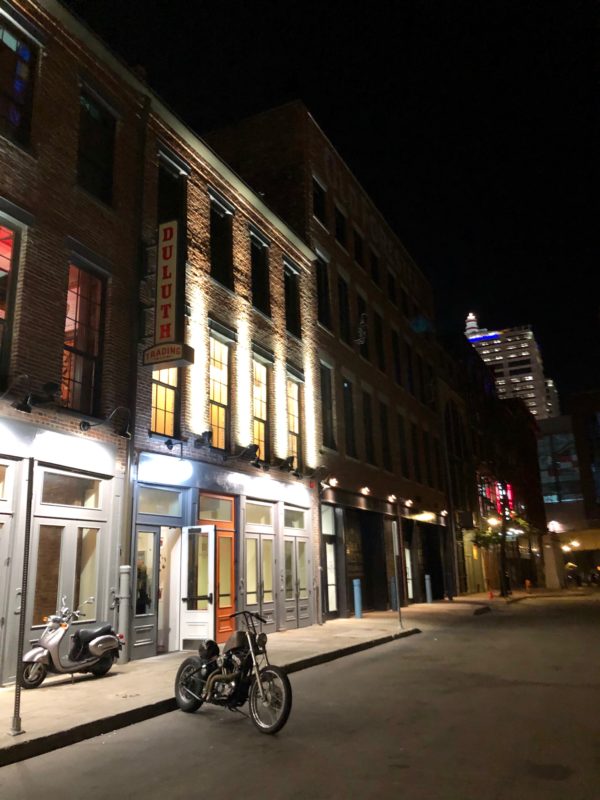 What a highlight! Troy, another one of our intrepid traveler partners, decided to investigate the best speakeasy in town. He found it! It was dark, divine and cozy, but not conducive to great photography. Hell or High Water is "The Cocktail Lounge for Curious Spirits".
Day One – Louisville, KY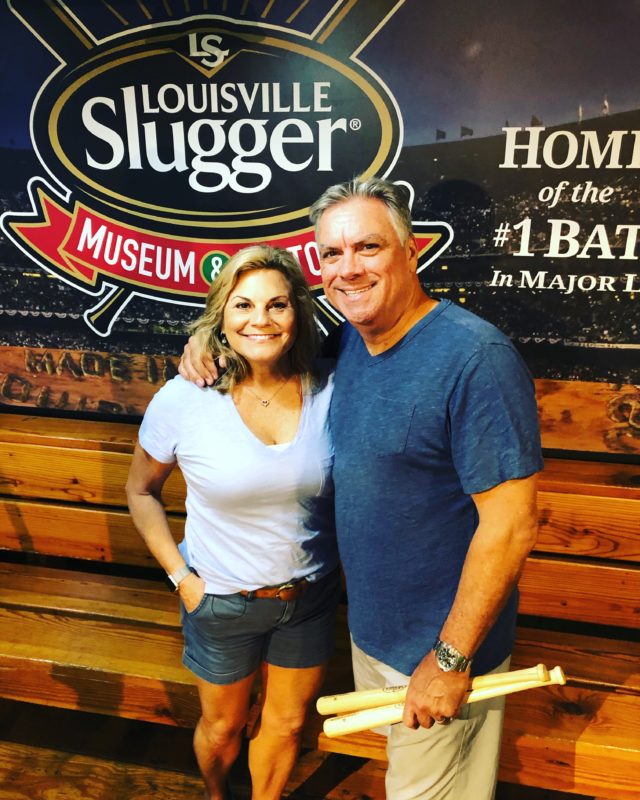 Louisville Slugger Museum and Factory
The one thing I knew for sure was that we all wanted to tour the Louisville Slugger Factory and I snagged the first available tour on our first day in town. And here we go!
An absolute must for any baseball fan and anyone who loves history. It is so well organized and the tours were fun, colorful and fascinating. (I honestly think that even if you don't understand baseball you would LOVE this tour). The museum memorabilia is astounding! Bats used by the most famous players of all time are there to see and sometimes touch.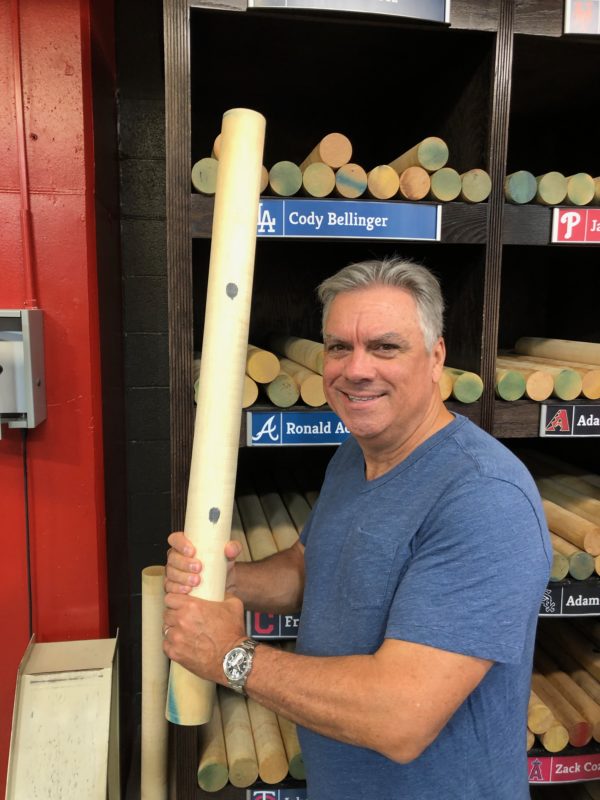 Lunch – Only steps from Louisville Slugger is Mussel & Burger Bar and it was the perfect place to grab a delicious bite and get ready to taste bourbon.
Rabbit Hole Distillery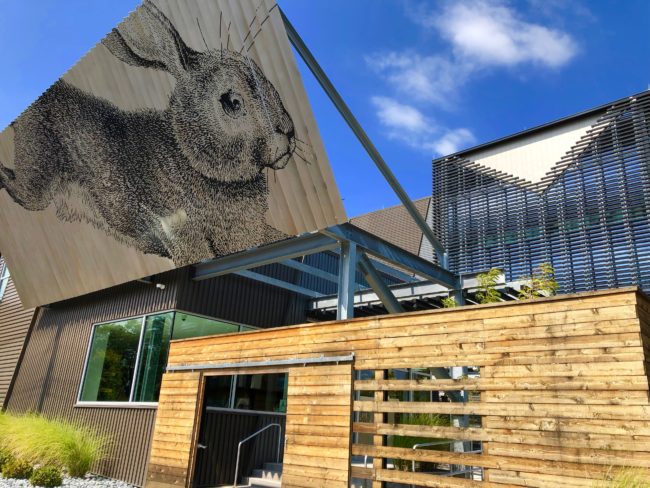 Rabbit Hole Distillery is a bourbon and whiskey distiller inspired by modern approaches to whiskey making. Their motto: "There's no going back." The money and energy that it takes to start a distillery is like going down the rabbit hole. "There's no coming back!" Super clever.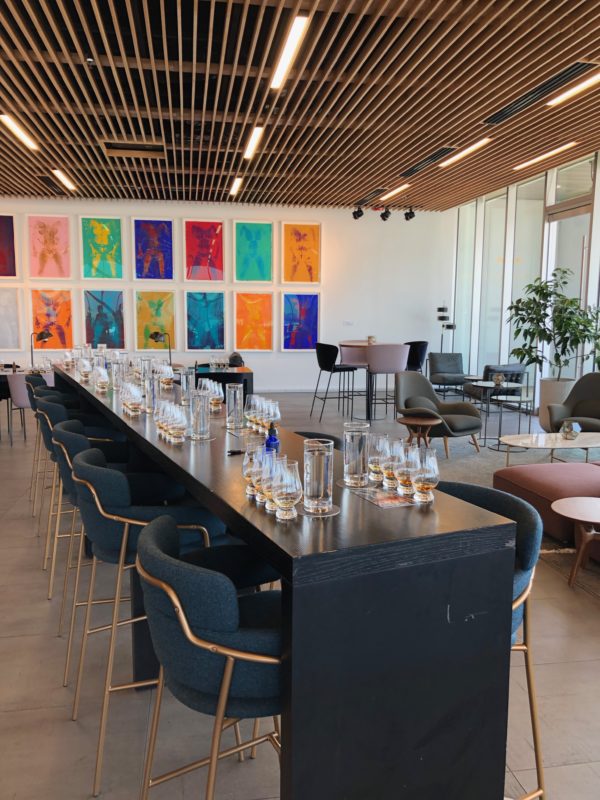 The tour was informative and the tasting room was like an art museum with a cocktail bar. The views from the enormous glass windows were spectacular and the bourbon was super tasty.
Angel's Envy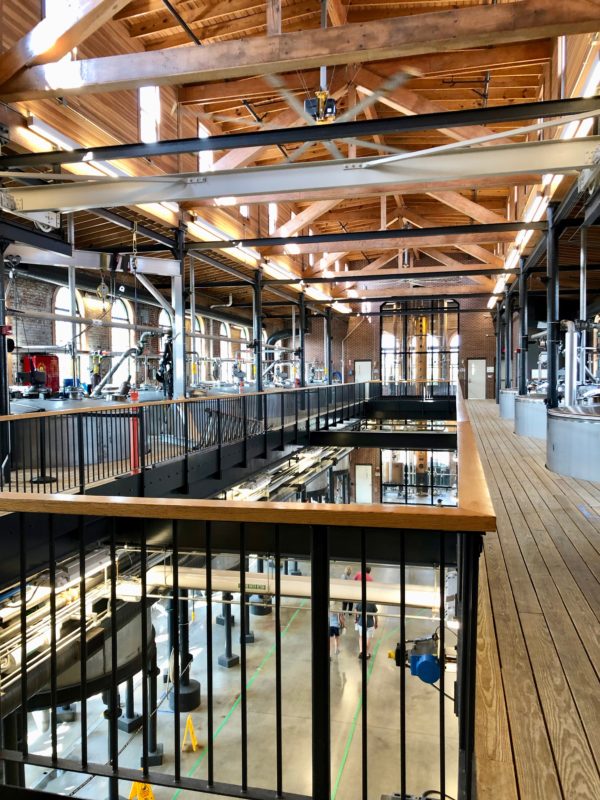 According to our friends at Angel's Envy, "We're restless creators who respect and celebrate the bourbon tradition, but try not to shackle ourselves to it. We approach each spirit that we finish with a craftsman's passion to experiment and improve".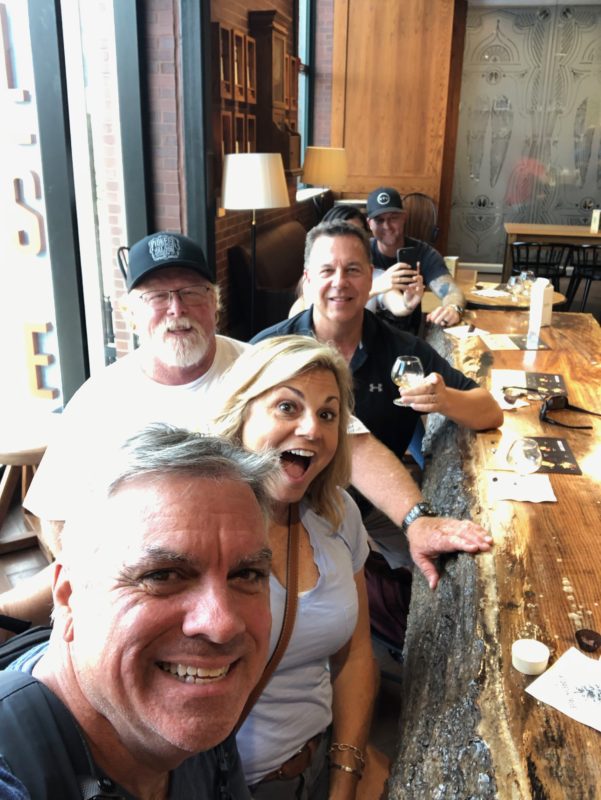 Housed in a renovated and historic building, this stop was a favorite as well.  Antique brick walls, high windows, and a two story copper still were just a few of the highlights. At the conclusion of the tour, we hung out in their cocktail bar where only visitors touring the facility can enjoy.
Fun Fact:
The "angels share" of the bourbon barrel is the bourbon that evaporates while aging.
Lexington
We drove from Louisville to Lexington next and it was only about an hour away.
Dinner at Jeff Ruby's Steakhouse – Lexington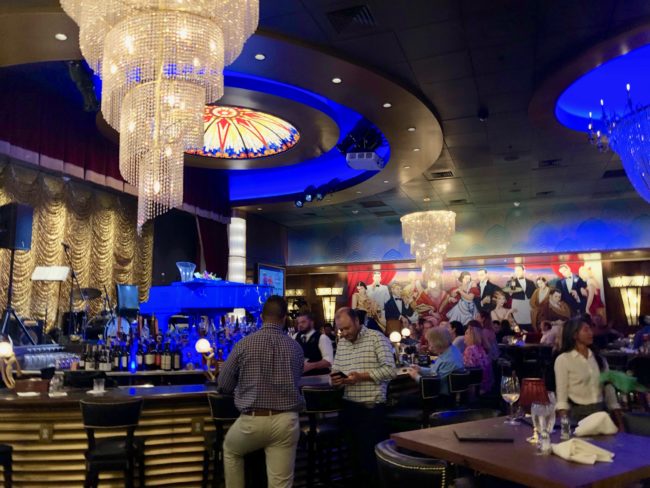 This high energy, upscale steakhouse was the place to dine and be seen. The décor is over the top opulent and the food and service were excellent. We were amazed and delighted by it all.
Day Two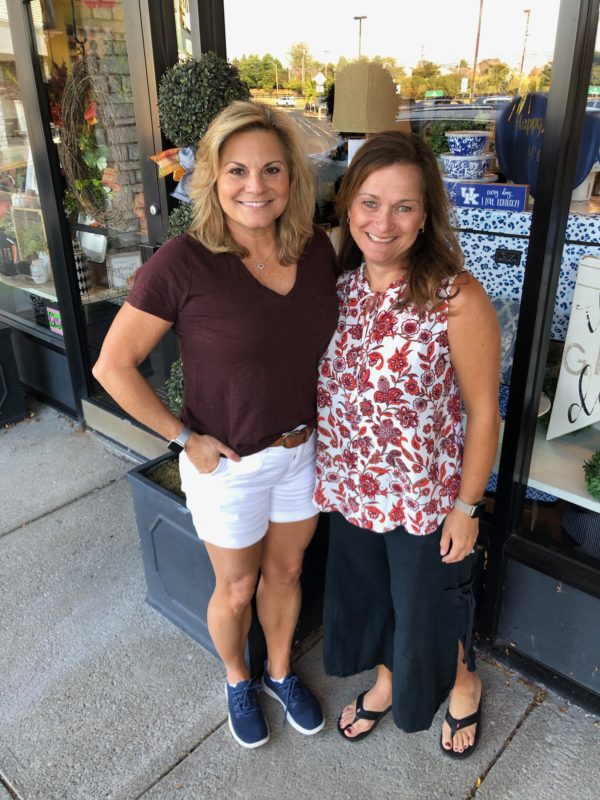 Wild Eggs
Here we met my new friend Heather Sunseri and her husband Mike for a wonderful breakfast. Heather is a fellow empty nester blogger as well as an accomplished novelist. She kindly offered her suggestions for our Kentucky itinerary from a local's perspective.
What a treat for us to devour a fantastic morning meal with local authorities! It was so fun to get to know each other and trade empty nester and travel stories. Her Kentucky suggestions were spot on and some our favorite experiences!
To check out Heather's Blog, go to Empty Nest Nirvana  and to find her collection of novels, visit her website: HeatherSunseri.com
Woodford Reserve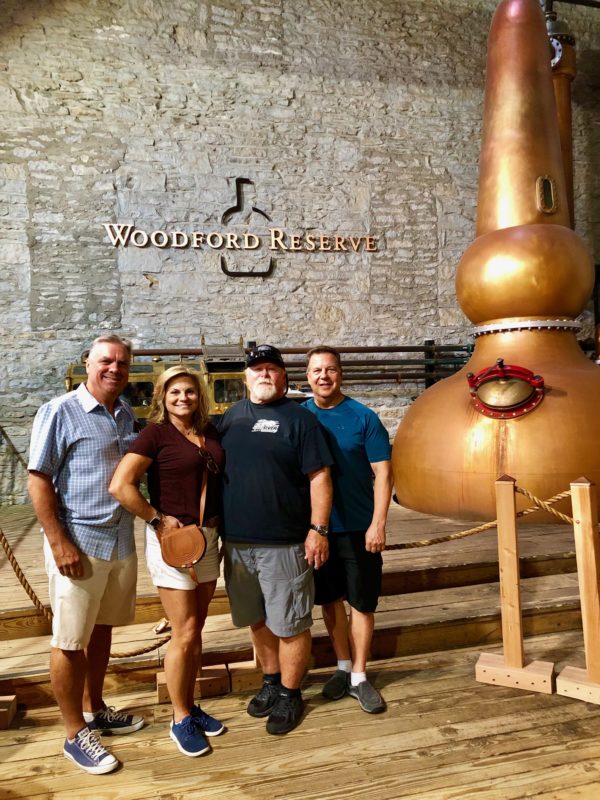 Next stop: Woodford Reserve! At Heather's suggestion we took a scenic drive through the Keeneland Horse Farm and were able to see the extraordinary landscape and of course, the magnificent horses and racetrack.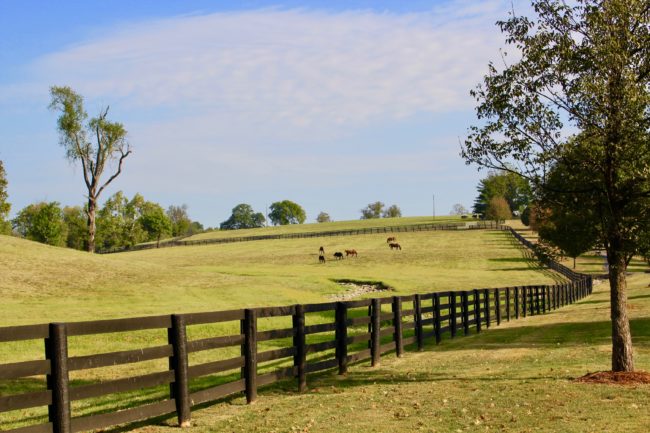 In my personal dream of what I thought Kentucky would be like or what a classy, historic distillery would embody, Woodford Reserve delivers all of this. In 1812, Elijah Pepper began crafting whiskey here and then years later Master Distiller James Christopher Crow perfected the whiskey making methods that they employ today. Rolling hills, horses grazing, miles of fences, beautiful trees – yep this is it.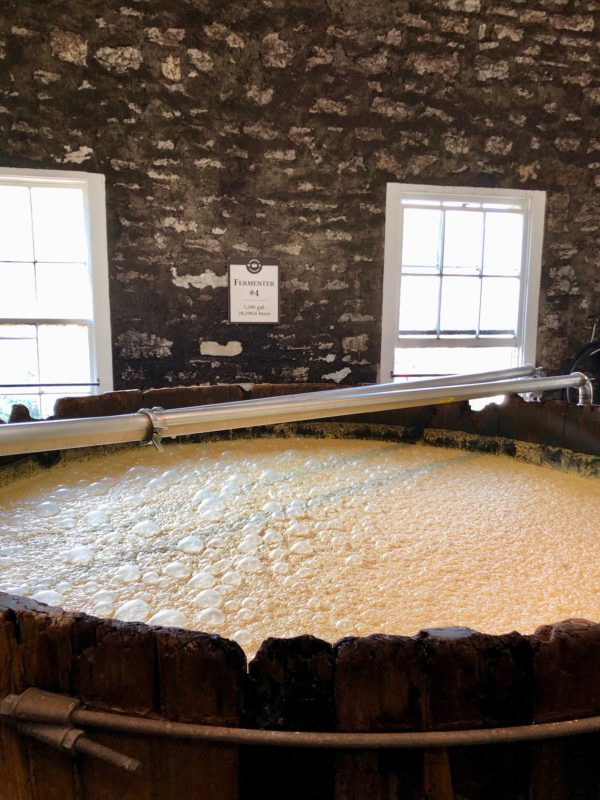 Castle and Key
Castle & Key is the newly restored Taylor Distillery and it is beyond magnificent. Heather suggested this visit and we think it was our favorite of favorites. Funny thing is that they are so new that their bourbon isn't even ready yet! They do offer an herbal forward, gin and vodka that are fantastic!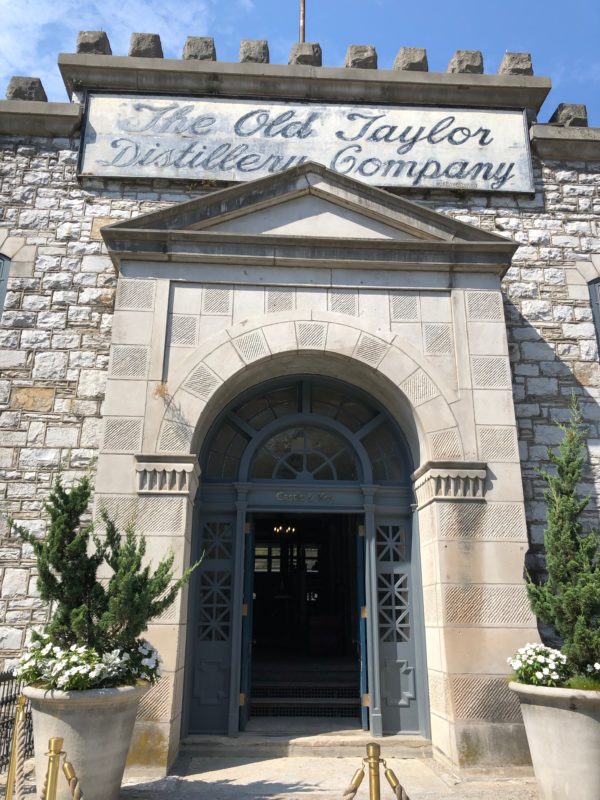 The grounds are spectacular and as you tour, the guides dive back into the history of prohibition and the wealthy entrepreneur who built the original property.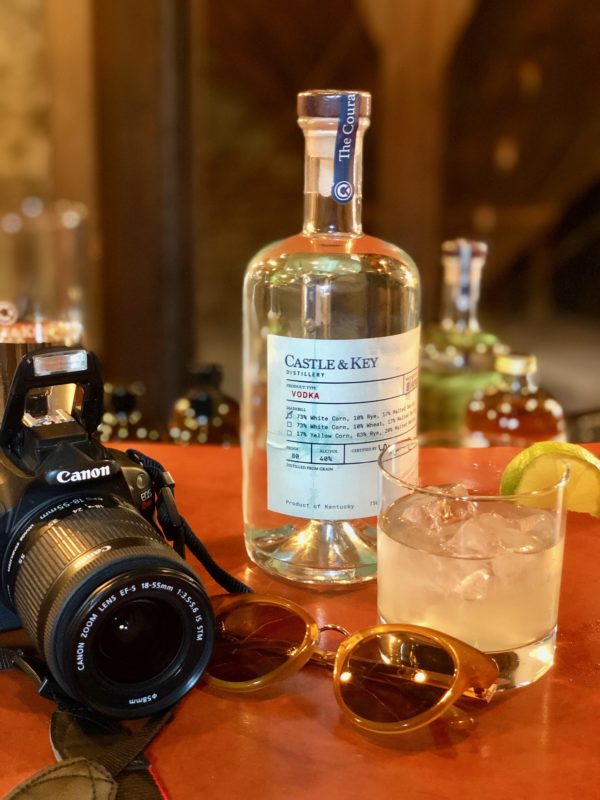 Back in 1887 Colonel Taylor built the natural spring in the shape of a keyhole because this mineral rich, iron free water was the "key" to the success of his bourbon. Castle and Key has so many beautiful spots to see, a renovation that will blow your mind and I know you will enjoy it. We can't wait to go back when the bourbon is ready.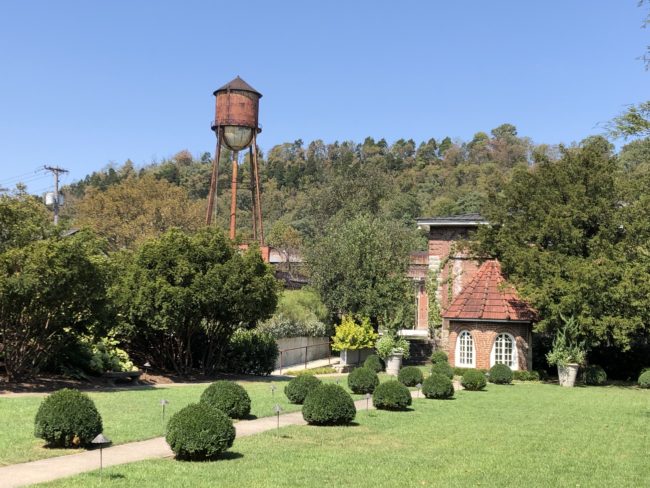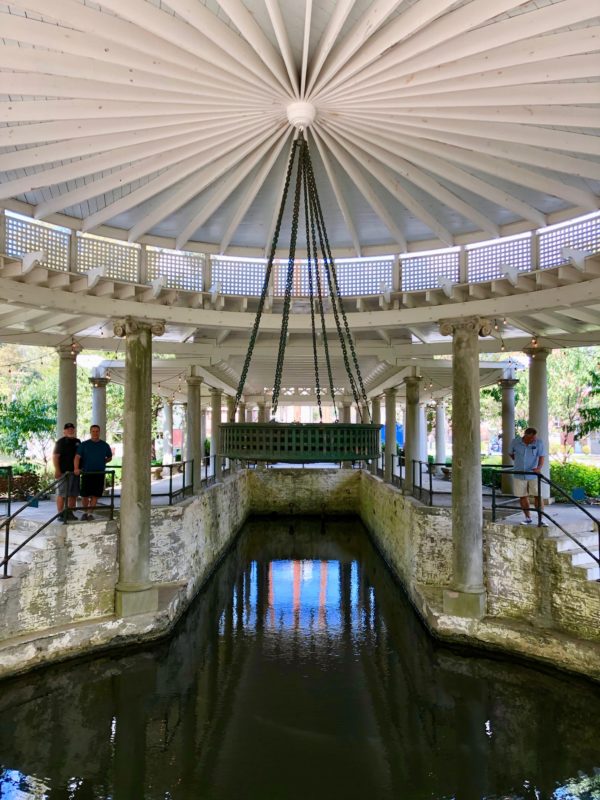 The Stave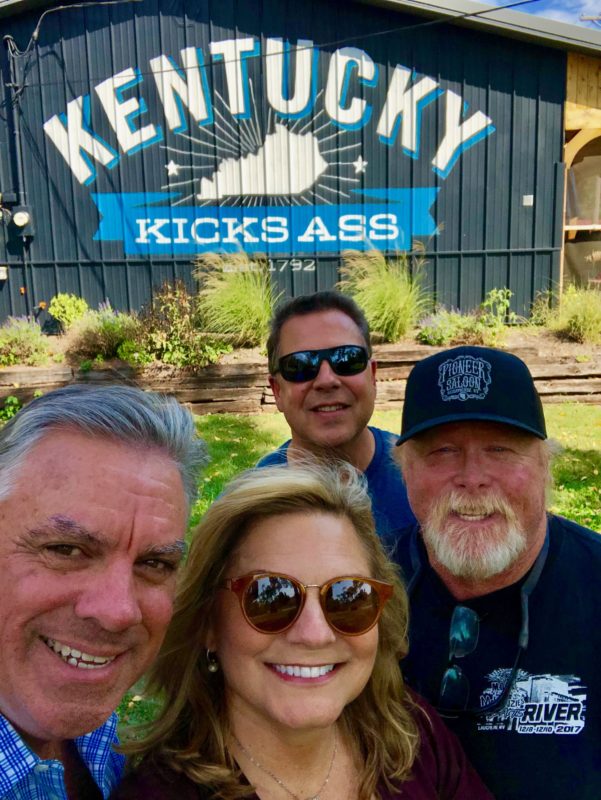 Our one BIG fail was that we didn't stay here at The Stave for drinks and lunch. On the bank of  Glenn's Creek, this adorable and popular bar and burger spot is just minutes from Woodford Reserve and Castle and Key. Next time!
Buffalo Trace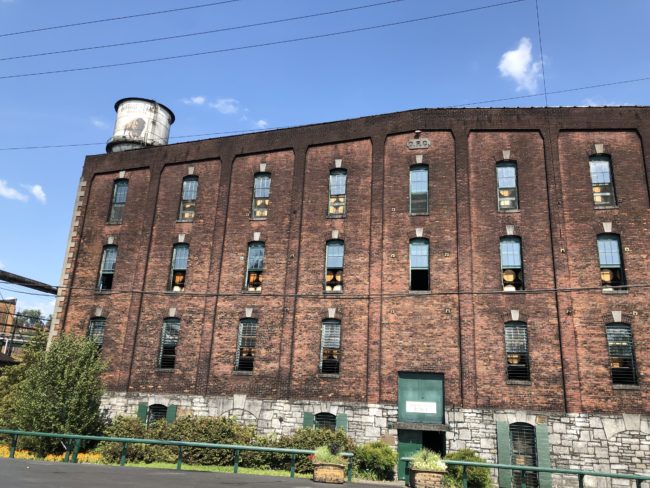 Buffalo Trace is a favorite of many people and we stopped there on our way home from Castle and Key. But it was like walking into Bourbon Disneyland in not a good way. So crowded, there were people everywhere and we couldn't leave fast enough. Sorry if BT is your favorite, but we were still savoring our day of quiet, spectacular distilleries with gorgeous grounds and peaceful surroundings.
Honeywood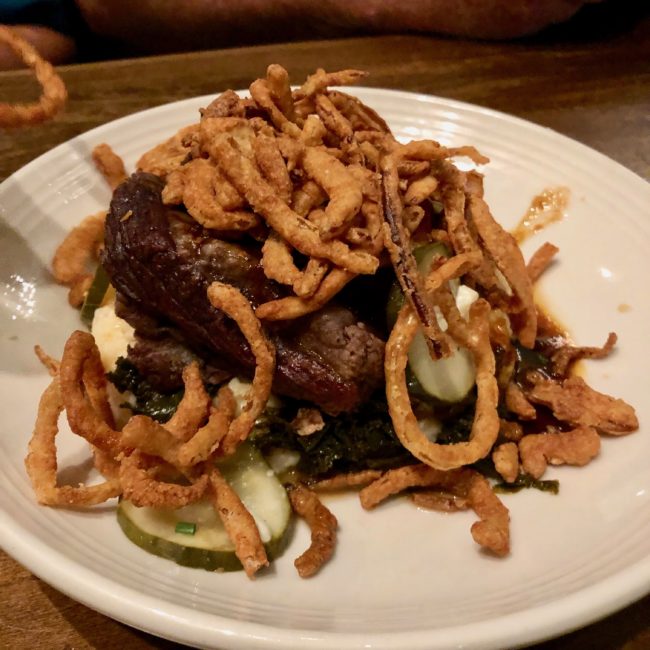 Our delicious dinner was created by well known Kentucky Chef, Ouita Michel at Honeywood. Her use of locally sourced foods both helps sustain Bluegrass family farms and provides her customers only the freshest, best-tasting fine cuisine. We sampled several fantastic dishes.
Day Three
Mammy's Kitchen in Historic Bardstown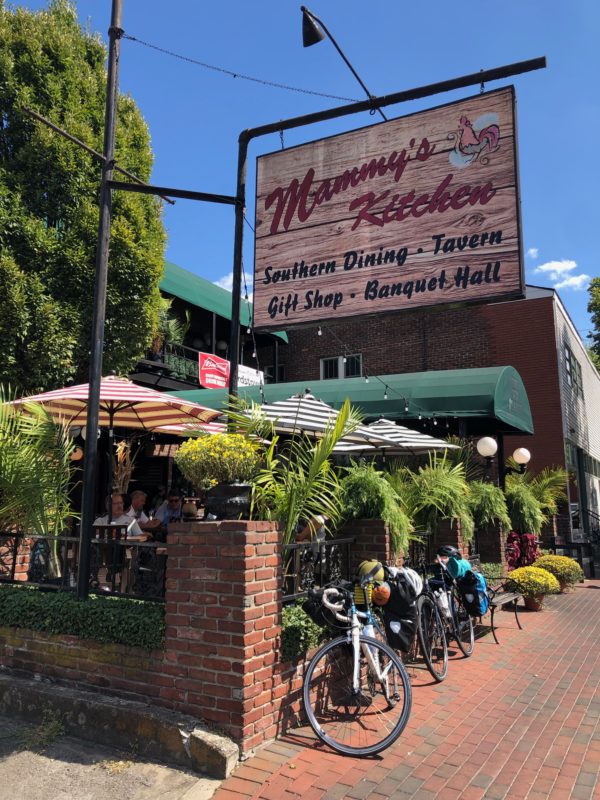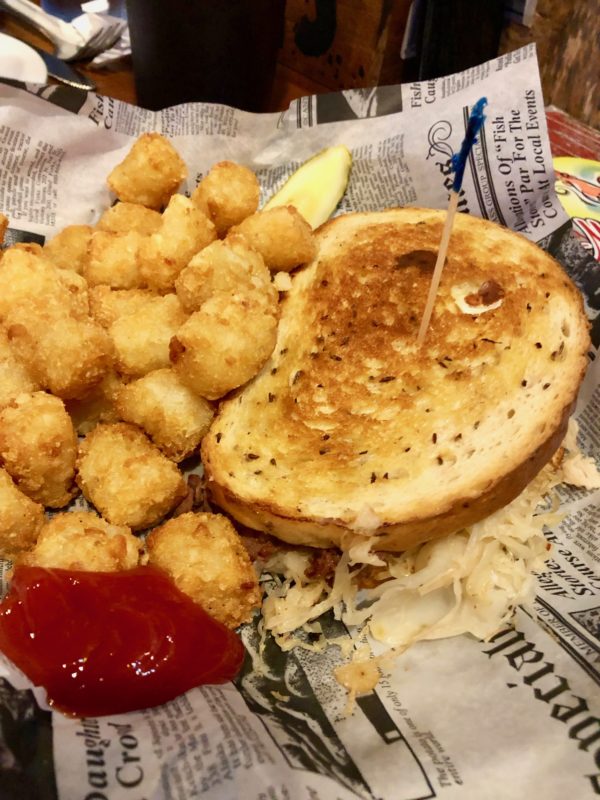 What a hoot! Mammy's is a barnyard themed and very popular restaurant in the tiny historic Bardstown. We ate a Southern brunch and loved it all. There are many distilleries in the area you could visit here but we ran out of time.
Heaven Hill Distilleries
This was our final distillery tour before heading to the birthplace of Abraham Lincoln and down to Tennessee. Heaven Hill Distilleries have been family owned and operated since 1935 and they are part of the Official Kentucky Bourbon Trail. At the Bourbon Heritage Center there are two tours, the Mashbill Tour or Connoisseur Tour.  The Kentucky Bourbon Trail offers a tiny book with all of the participating distilleries listed and you can stamp your Bourbon Trail passport. More touring, more tasting, more fun.
Our favorite things from the trip:
Craig's Favorite – Louisville Slugger, Angel's Envy, Wood fired oysters at Pizza Lupo
Troy's Favorite – Dinner at Pizza Lupo, Angel's Envy, Hell or High Water, Jeff Ruby's, Castle & Key, The Stave, drive through Keeneland Horse Farm, Woodford Reserve
Brad's Favorite – Jeff Ruby's dinner and eclectic dining room, our short time spent at The Stave, Historic Castle & Key Distillery
My Favorite – Castle & Key, meeting Heather, Hell or High Water, Woodford Reserve, Kentucky landscape
Final Thoughts
Each distillery tour tells their own personal story and how they create the very best bourbon and whiskey. Most of them are housed in a historic building and they enthusiastically welcome each guest. Your biggest problem is deciding which to visit and just how much bourbon you can consume.
We were not sure how many days we felt comfortable tasting, but we all agreed this itinerary was the perfect "cocktail" of history, Bourbon Trail, great Southern dishes and time spent in the car. We now know that a return trip is a must and it will allow us to swing by the distilleries and numerous restaurants we missed this trip
Delicious and exciting Nashville, TN was next… Stay Tuned!
---
Pin Me