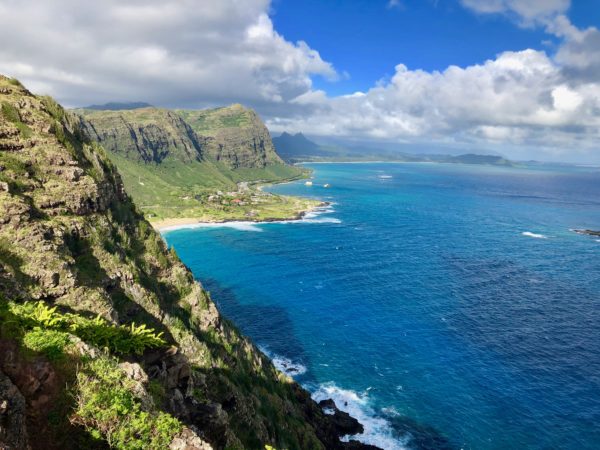 Finding the best things to do on Oahu can be a challenge, there are so many to choose from!
We recently had an absolute blast traveling to this exotic paradise with long time friends and our grown kids. Our dear friend Pam has lived on the island for 30 years and insisted on taking us to her favorite spots. We were able to experience Oahu from a locals perspective and now you will benefit too from her awesome ideas!
The Fairly Obvious Things to Do on Oahu and More ~ Make it a checklist!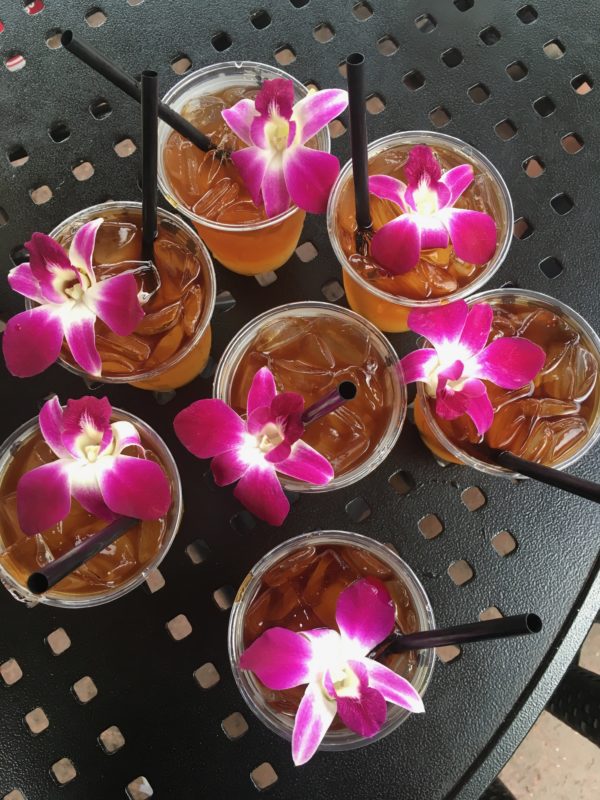 Drink a Mai Tai – Need I say more?
See Waikiki Beach – I am sure that you have heard that it is "crowded". So what? You need to see this most famous beach.
Walk the beach – Take a walk down the shore of Waikiki Beach to see the colorful and vibrant hotel scene.
Sit on the beach – Just sit. On any beach, take in the Hawaiian beauty everywhere you look.
Snorkel – Hawaii boasts some of the best in the world!
Scuba dive – For the more adventurous traveler!
Kayak – A great way to see Oahu is from the water.
Paddle Board – Always fun and there are so many places you can rent a board.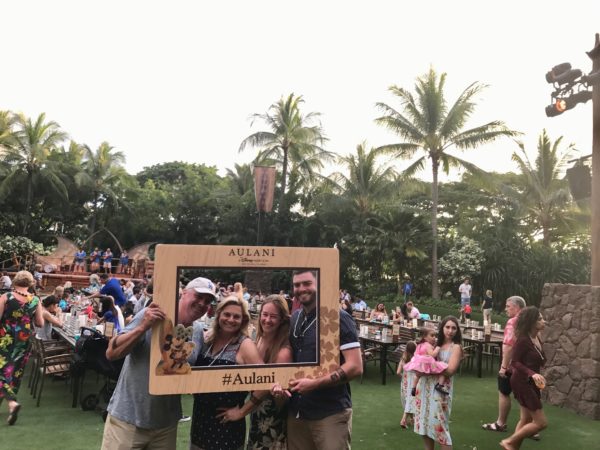 Go to a luau – Everyone needs to enjoy this unique adventure once in their life. We had a huge Disney fan traveling with us and her one wish for the trip was to attend the Luau at Aulani, the famous Disney Resort. The entertainment was so professional and the audience loved it. The food was outstanding as well.
Go out on a touring boat – A local friend rented a yacht and the captain took us out along Waikiki Beach with views of Diamond Head that would make you swoon. There are many sunset cruises you can take on the island.
Hiking –
Hike Diamond Head – A perfect way to spend the morning or afternoon!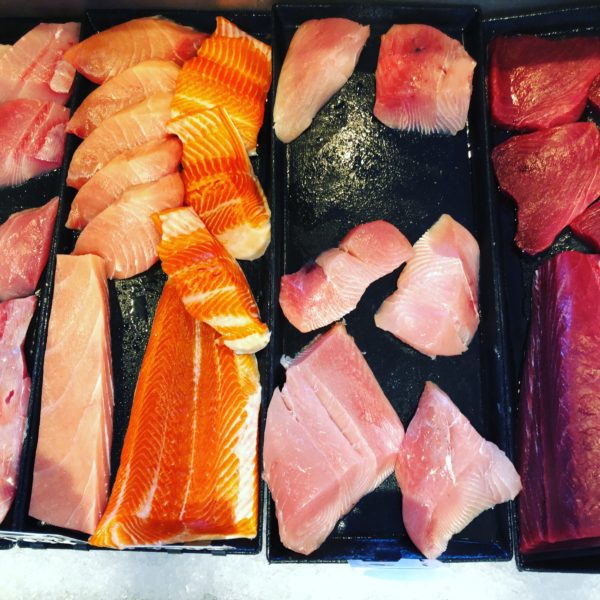 Niko's Fish Market – Located fairly close to the airport, this very popular eatery and fish market is quite the find. We loved it. You order your local Hawaiian dishes and then find a seat. Lots of grilled fish, shrimp, burgers, salads and served with famous Hawaiian side dishes.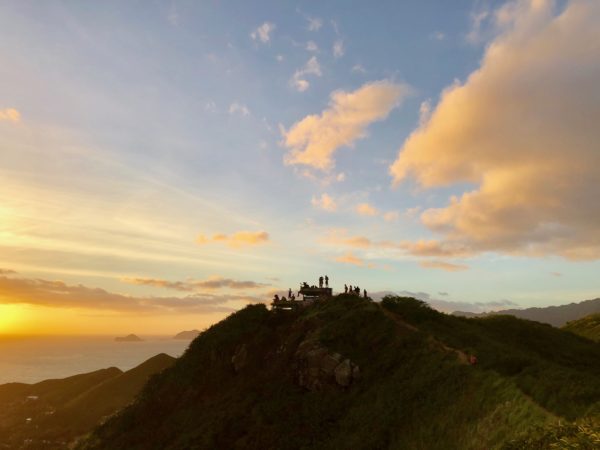 Hike Pill box – We woke up early for this activity but it was so worth it. The sunrise views from the ridge are unlike any we had ever seen, however, the hike is quite challenging. We read where people said it is "easy", it is not. Do not wear flip flops or go on a Saturday or Holiday. Plan for a weekday and wear tennis shoes!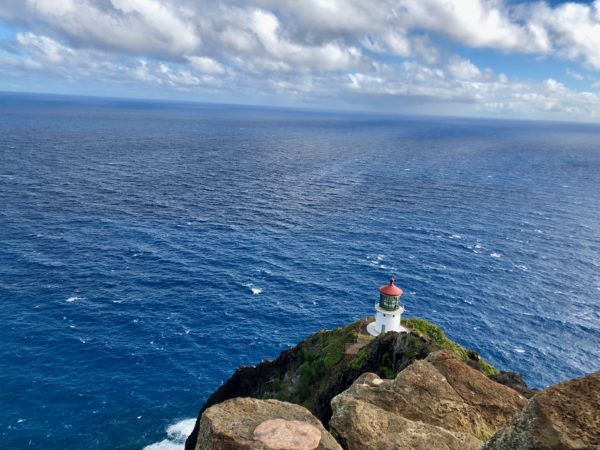 Hike Makapuu Lighthouse – There is an easy paved hike up the mountain with spectacular views!
Eat ~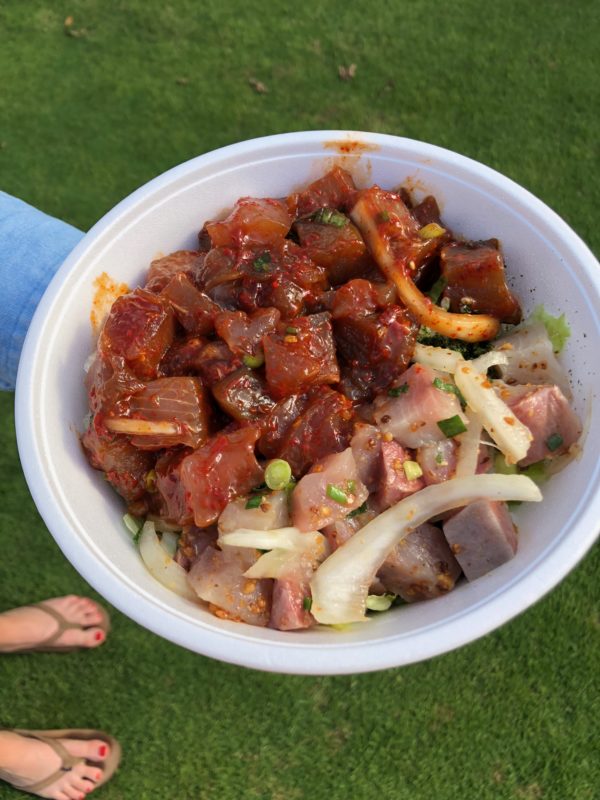 Eat Poke – One of my favorite foods on the planet. Diced raw tuna, with herbs, spices, onions, vinegar and other ingredients. We found a little place that offered ten different kinds!
Eat an acaí bowl – Also a Suzanne favorite! Frozen acaí with fresh fruit and a little honey – Omgeee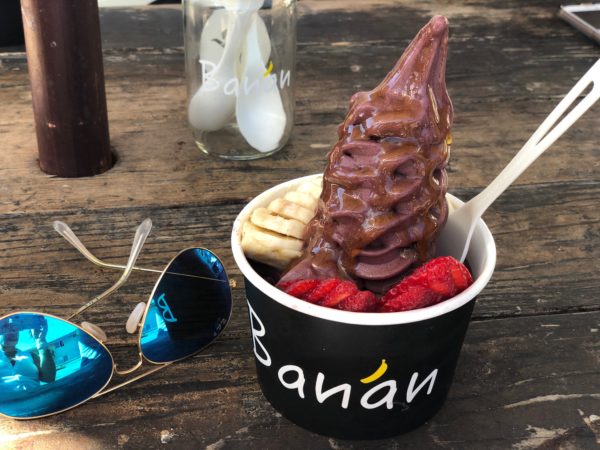 Go to Banan at the base of Diamond Head – In Waikiki, after you have hiked Diamond Head or just take a drive over to eat delicious frozen banana-acaí bowls. At the Banan food truck, every dish is made with frozen banana as a base. Divine.
Go to the North Shore
Go to Pipeline and watch the surf – If you are visiting in January through March – You must experience the enormous winter waves. But at any other time of year, the beaches are still absolutely beautiful and much less crowded than Waikiki.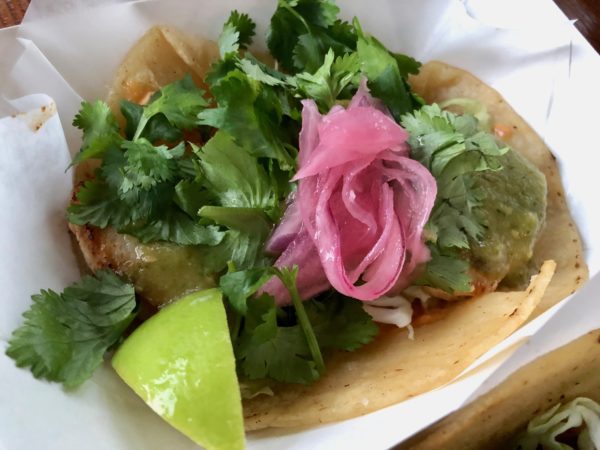 Eat Every Taco at V- Land Taco Truck North Shore – Best darn tacos we have had in a long time!
Eat at any food truck – There are several food trucks along the highway that offer delicious spicy shrimp, grilled fish, pineapple and other tasty Hawaiian dishes.
Eat shaved ice at Matsumoto Shaved Ice in Haleiwa (North Shore) – While you are in the North Shore area do not miss this and don't let the line scare you away. This is a sweet, icy rainbow treat!
Eat & go to coffee at Island Vintage Coffee and have their Acai Bowl too! – Right next door to Matsumoto you will find this local coffee chain. They make amazing coffee and terrific acaí bowls too!
Shop at Rocky Point Collective – North Shore Collective – Looking for the perfect gift, a souvenir, a piece of beach jewelry? You must visit this adorable shop.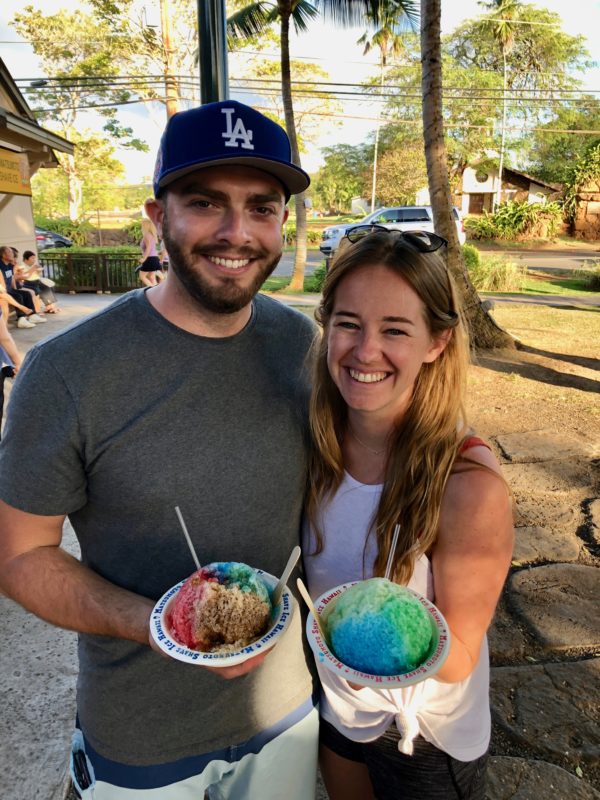 Get out of the city ~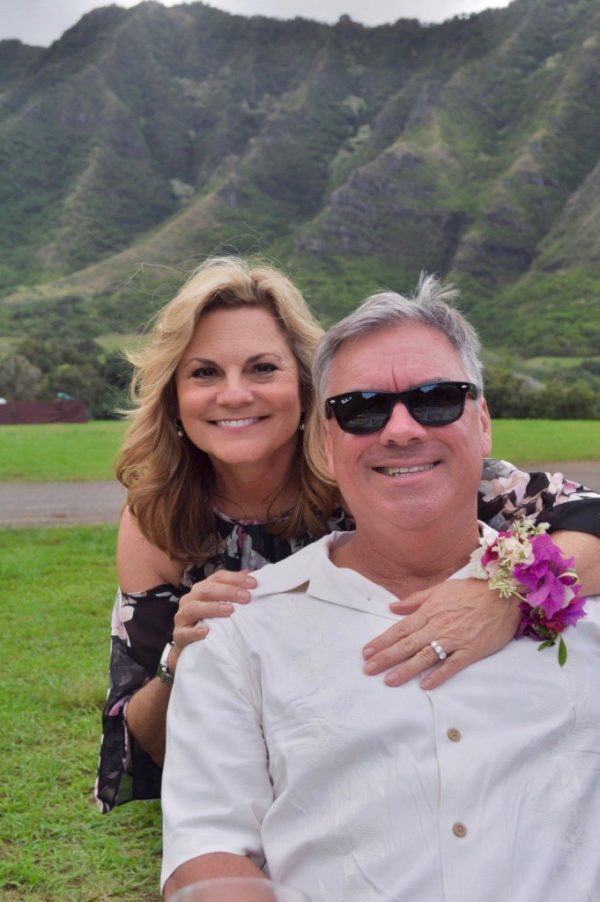 Visit Kailua – East side of Oahu – We actually spent most of our time on the east side of Oahu in this charming town.
Visit Kualoa Ranch – Don't miss this place! Jurassic Park was filmed here and the views are out of this world! You can tour, ride ATVs and enjoy several other outdoor activities.
Visit Lanikai Beach – Also over on the East side, near the Pillbox hike and the prettiest beach in the world!
This should provide a great start to a fabulous trip to Oahu!
---
Other post links to Oahu adventures –
Say Yes to Travel with a Large Group of Family and Friends
Twenty Foot Waves and The Very Best Place to Shop on the North Shore
---
Pin for Later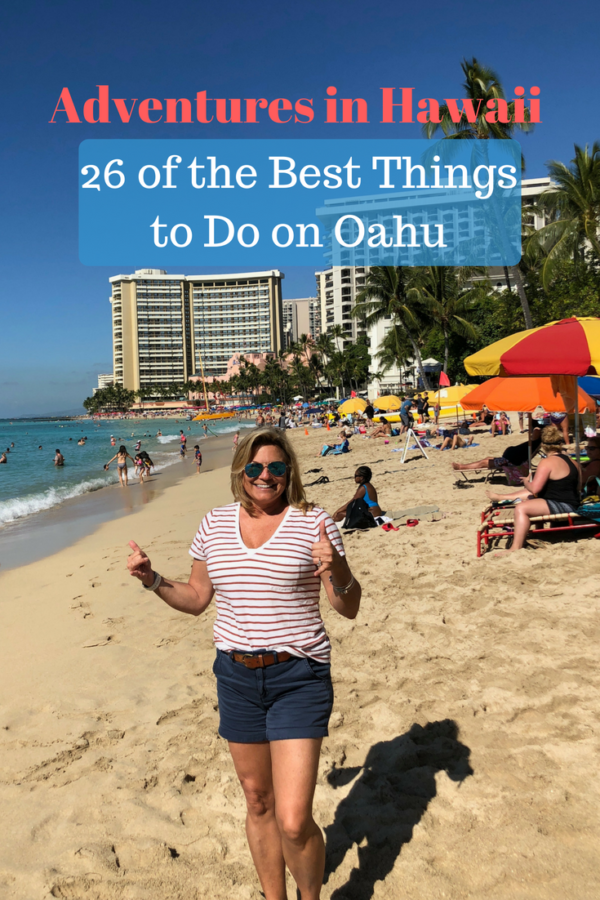 ---
Readers Please Note ~
Make sure you click over to the Home Page to see what else is happening on the blog – At the top of the home page you will find The Empty Nest, Restaurants & Food, Travel, Work with Me, Press and Contact. We have lots to offer here on AdventuresofEmptyNesters.com