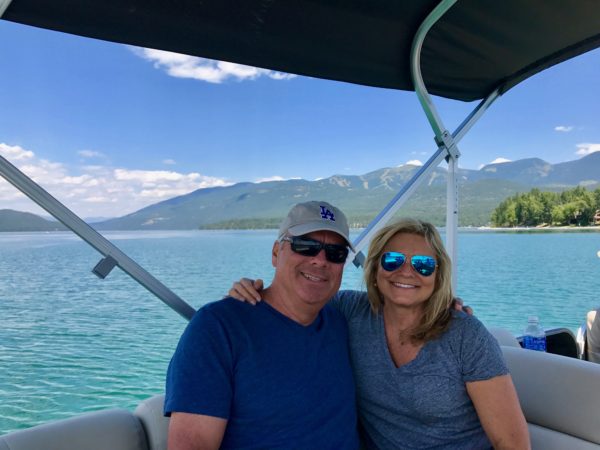 So Many Adventures in Montana!
Adventures in Montana can come in all shapes and sizes. It is a place of great beauty, outdoor activities, lots of meat-eating, wild animals and tons of fun. Our friends were excited to show us "their Montana" and create a once in a lifetime first experience. They accomplished their goal with flying colors.
We traveled as a foursome with our longtime friends, Troy and Brad, who were accomplished fisherman and knew how to have fun. Craig was already a camper and he has fished and shot guns before we traveled to Montana. Although he hasn't participated since his teens, he was still familiar with what was going to happen. However, my experience with fly fishing, shooting (any type of gun), off roading and horses was just about nil.
Princess Suzanne was in for a new awakening, a HUGE new Montana adventure and I was embracing it. I think all three guys were pretty impressed and amazed that I didn't complain and just stepped up to try all of these new activities. I even peed in the woods…twice!
We went fly fishing ~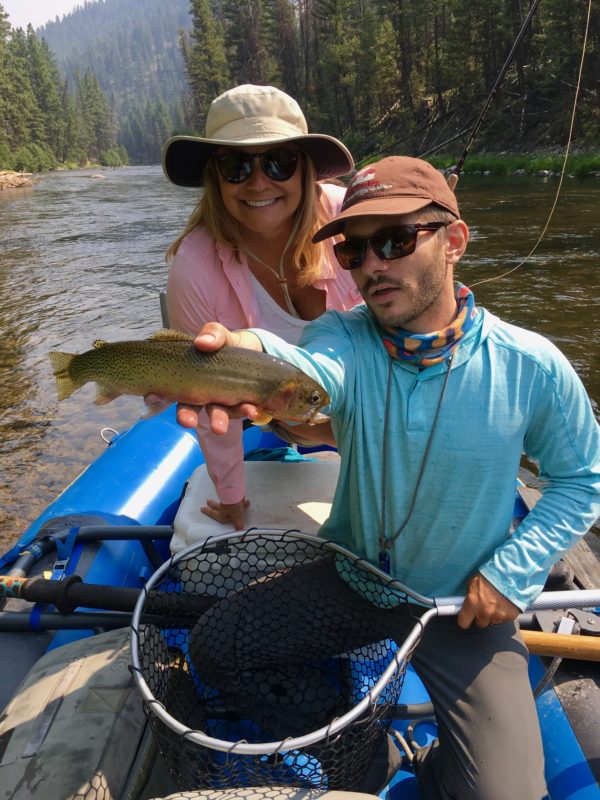 We had the opportunity to go fly fishing on two separate occasions. Our guide tied the flies, paddled/steered the boat, brought the lunch and showed us where to fish. Doesn't sound very hard does it? That is my kind of fishing! I never even had to touch the fish I caught! There are very important casting techniques to learn and by the second outing I was getting the hang of it, but we both still have lots to learn.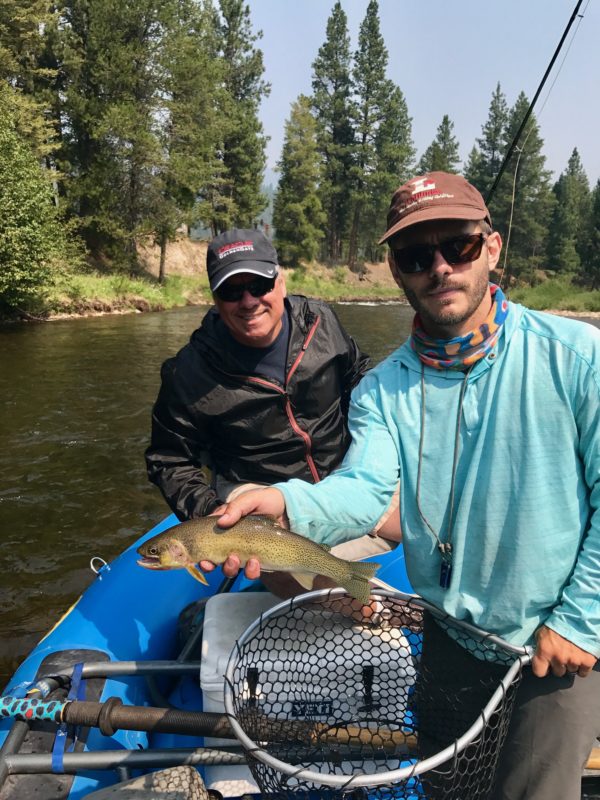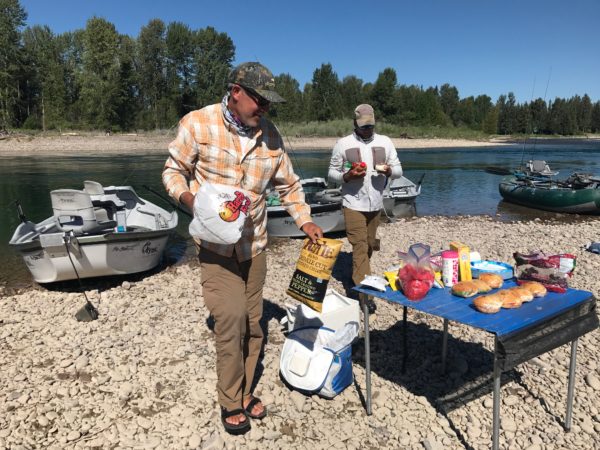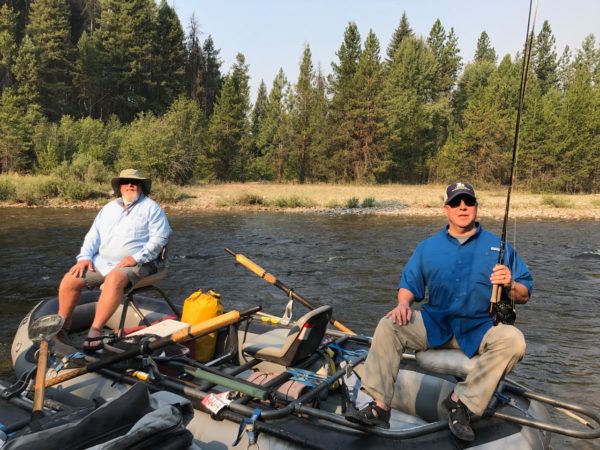 As you float down the river, the riverbanks are rich with color and gorgeous, shiny rocks peek up through the current next to large boulders and fallen trees. It is so clear you can see the bottom and most often you can see the fish swimming as well. You can hear and feel the river gently rushing, the sky is bright blue and the wind blows through the verdant branches. It is so dreamy, I kept saying it all looked like a movie set. (I know this is my Southern California mentality)
I never took the glorious scenery for granted. I loved it, just loved it. There was no WiFi , no cell service, no people, no stress anywhere while on the river. #perfection.
A visit to the local rodeo~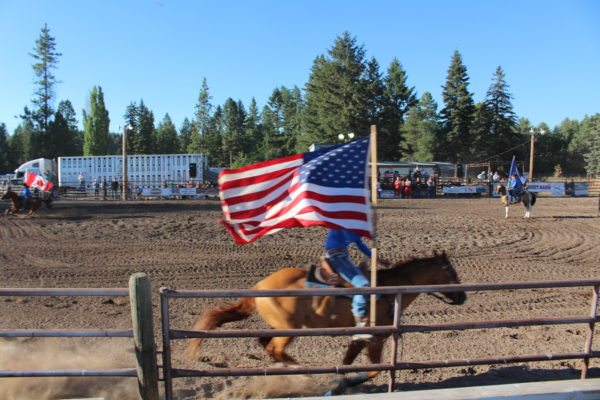 Columbia Falls is a small, sweet little town that hard working, family-loving people live. Every Thursday evening there is a rodeo where local men, women and children compete. There were locally sourced food trucks, a band playing country versions of pop songs, American flags, cowboy boots, babies in strollers and ice-cold beer. You haven't lived until you have heard the country version of Nirvana's "Smells Like Teen Spirit". It was awesome!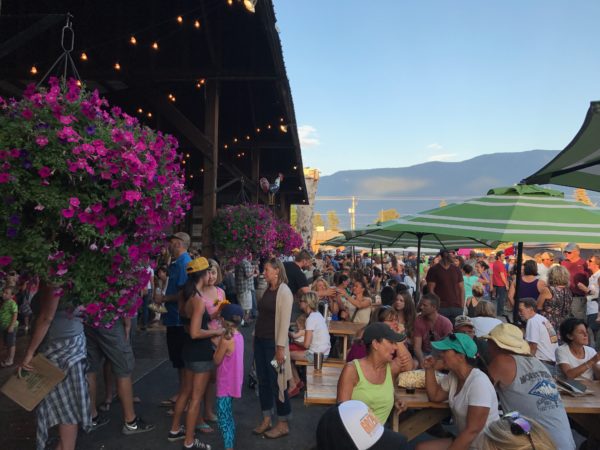 Our friend Ken really wanted us to experience his small town rodeo. This is a slice of Americana that we would never have the opportunity to see without his invitation. It was all so charming, very patriotic, dusty and hot, but I am so grateful to had been in the middle of it.
So I shot a gun… actually a couple of them ~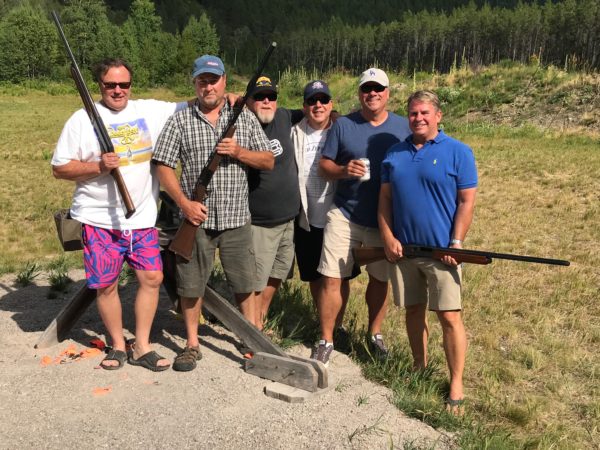 Our good friends own guns and are excellent teachers. They took us to a range where we shot a handgun at a target and they taught me all of the safety precautions and exactly what to do. I was terrified. Truthfully I am not a gun person, never liked anything about them. I understand that target shooting is a popular sport and I was willing to investigate. I only shot about six bullets, but among those six I was close to the target and one shot was just above dead center. Evidently I have a fairly good eye. Who knew?
When we traveled from Whitefish to Hamilton we went to stay with our friend Brad's parents, Dick and Martha. They are retired and enjoy many amazing days of fantastic fly fishing and shooting. Martha generously arranged skeet shooting lessons for me with their gun club expert. I was not nearly as afraid of the shotgun as I was the handguns. He was soft-spoken and so helpful. The pink fluorescent clay discs flew high in front of me after I said "Pull!".
I listened carefully to his instructions and I really enjoyed it. As I slowly followed the clay targets, I managed to hit almost all of them! I also shot a "double". This happens if you hit the first one, an additional target is launched immediately and so you need to act quickly!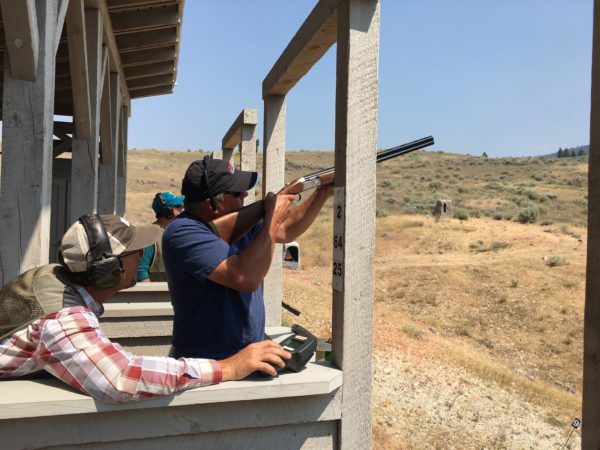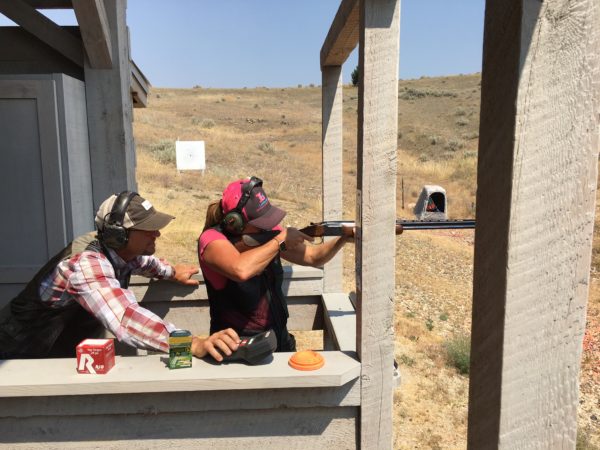 I definitely plan to go skeet shooting again. Once you hit a target, it's very exciting and exhilarating! Also waaaay out of my comfort zone.
We went boating ~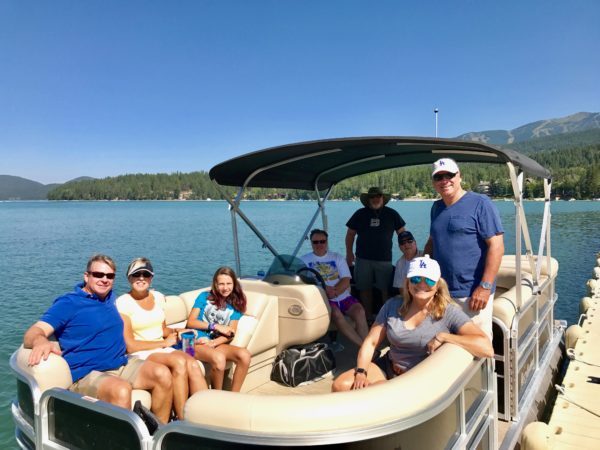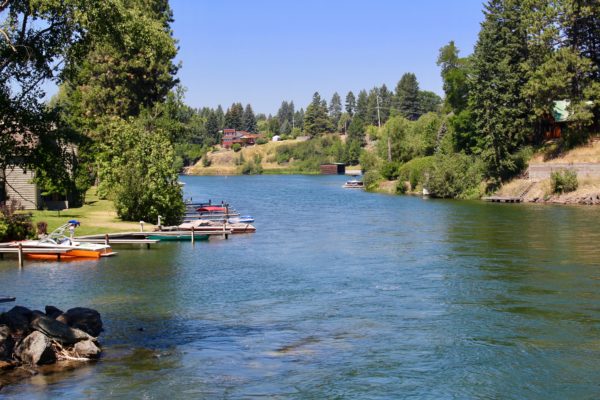 Two of our friends took us boating around Whitefish Lake and Flathead Lake. Flathead is quite a bit larger than Whitefish, but each was so incredible. The local marinas are super cute and small and the shoreline is gorgeous from the water. The photos tell the story.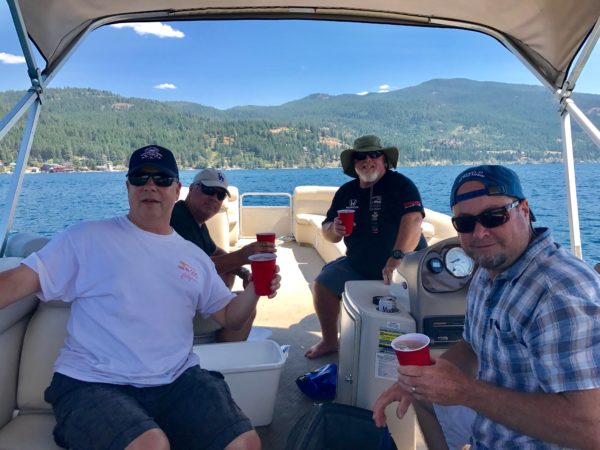 More adventures in Montana…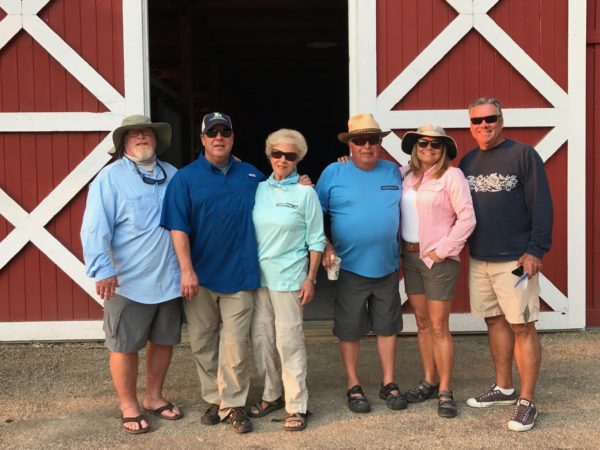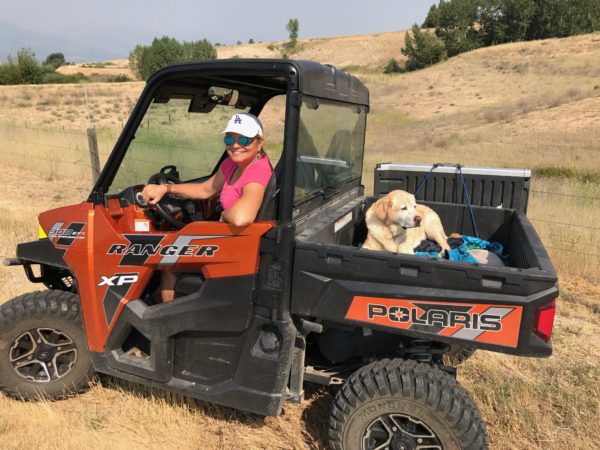 Martha and Dick live on a large piece of property and driving this off road vehicle called a Polaris is a smart (and super fun) way to get around. Their dog Emma is fourteen and can't make it all the way on her own to the pond nearby. So she climbs up a little portable ramp in to the bed of the ATV and we took a quick trip to the water. She likes to jump in the water to stay cool.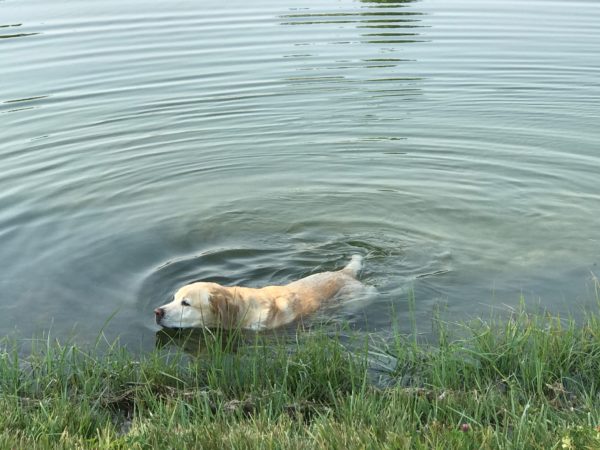 We went huckleberry picking ~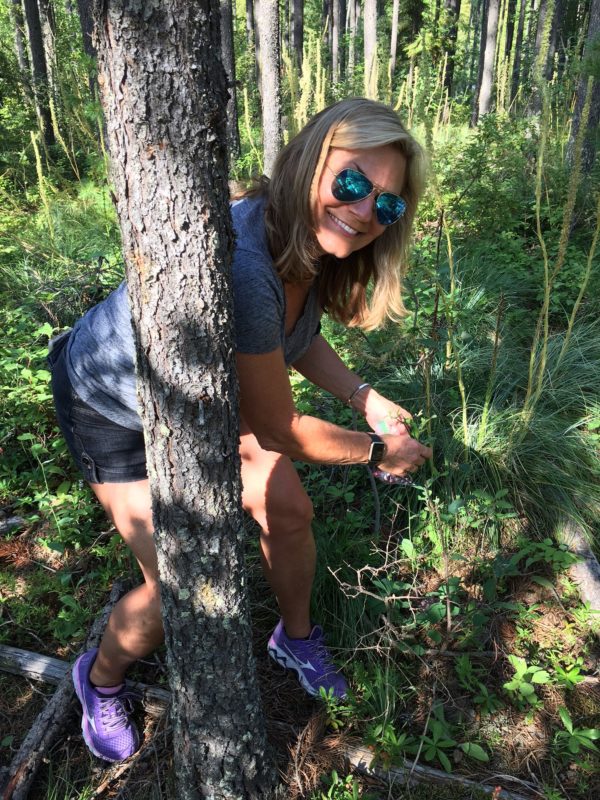 Never tasted a huckleberry and never picked any either, so this was a first. Fitting in some sort of culinary adventure is always a must do for us.  Ken took us (after we were sworn to secrecy) to a very secret spot along a secret road to collect our secret berries.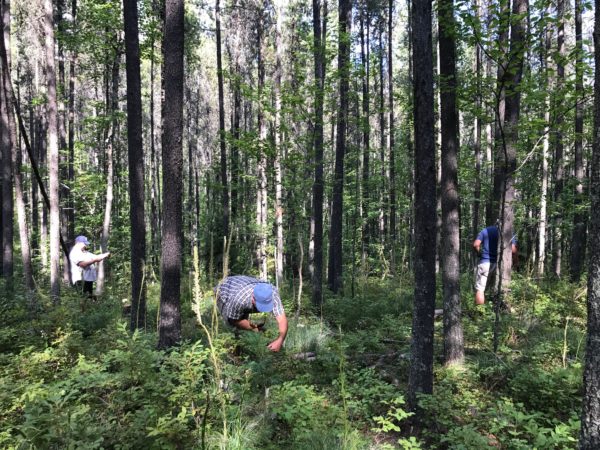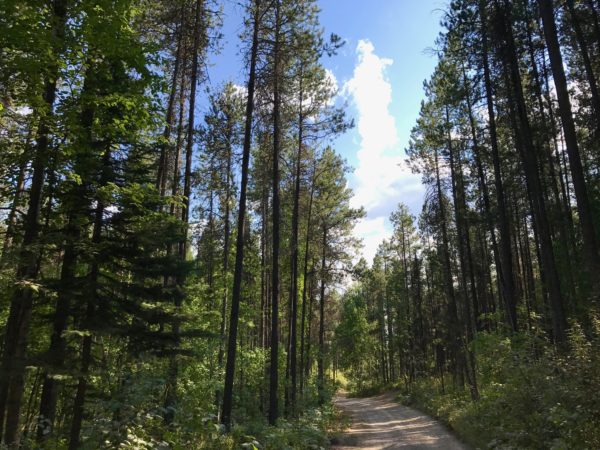 It was ninety degrees, humid, the bushes scratched our legs and there could have been bears and snakes! In order to reach the berries we had to bend over the whole time and we cracked ourselves up. We really had a blast and the five of us managed to pick enough berries for two deep-dish huckleberry pies. They were AMAZINGLY delicious, sweet and juicy.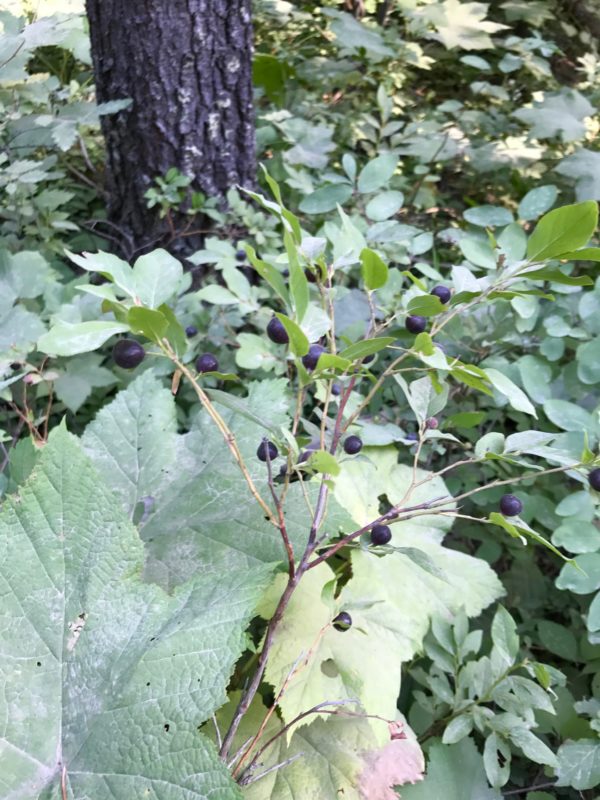 For me, a huckleberry looks like a small blueberry and tastes like a combo of blueberry and boysenberry. The ubiquitous huckleberry was represented everywhere…
In pies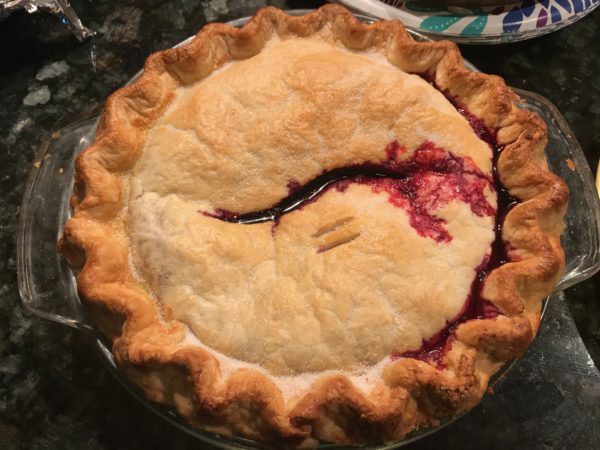 In cobblers and pancakes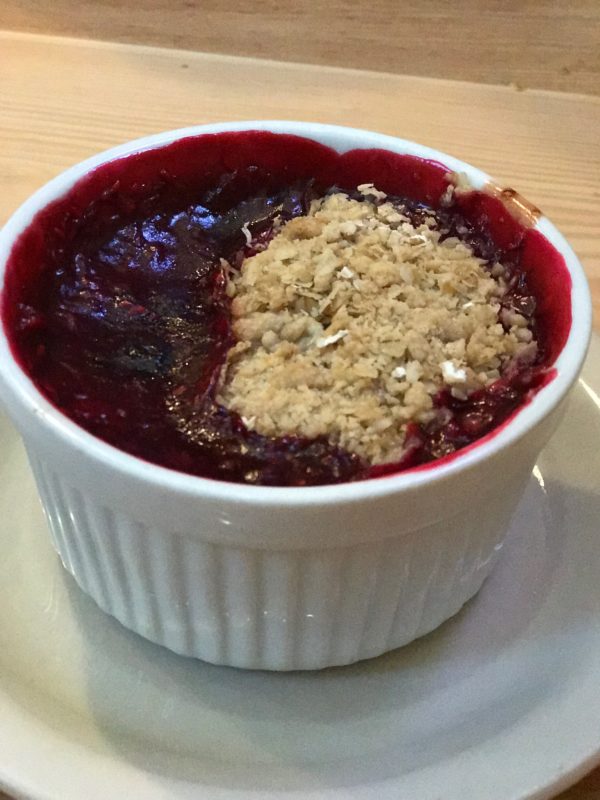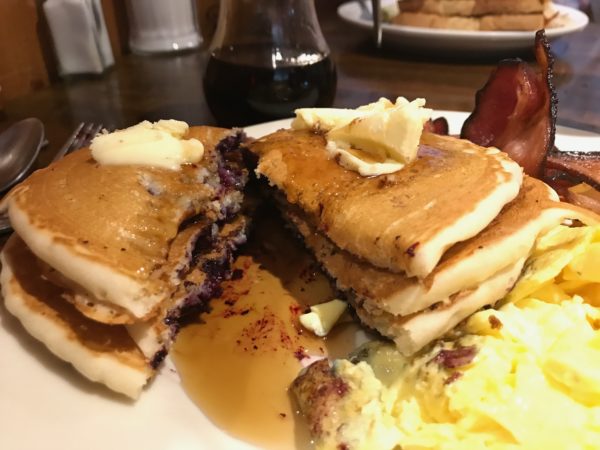 Even in cocktails too!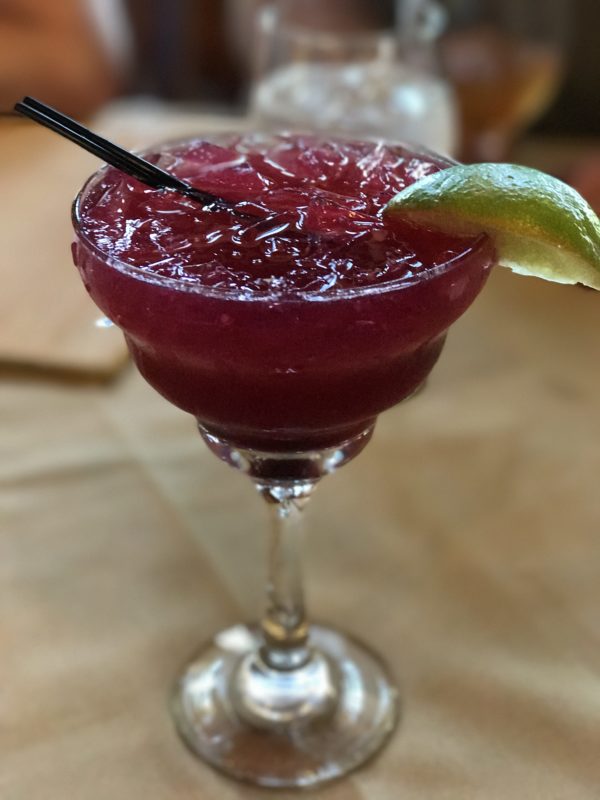 Our adventures in Montana were life-changing ~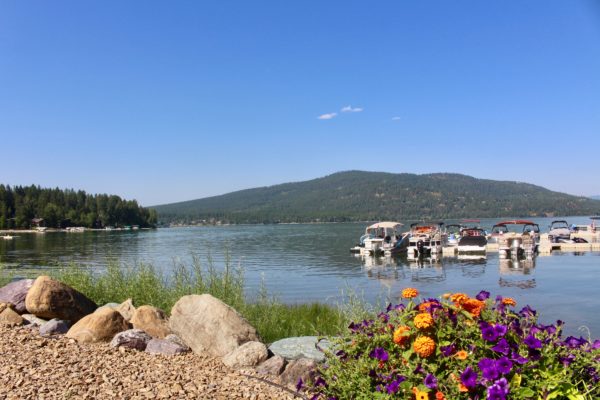 Never have I experienced so many "firsts" in one trip. I enjoyed them all even though I am not remotely familiar with them. To find adventure in midlife is to find ways to expand your mind. Do you need to fish and shoot a gun in order to find adventure? No, this was just my way of stretching myself and I was happy for doing it all!
To say that something is life-changing is a rather big and bold statement, but seriously true for us. Both Craig and I came to the realization that we need more of what Montana can offer in our lives. More hiking, more water sports, more quiet, more kicking back (we don't do much of this) and more time to spend in the beauty of nature.
Will we move to Montana? (The locals hope we don't) There are so many Californians in the Whitefish area, I think we are taking over! We may one day buy a cabin to vacation but we will continue to visit our friends and keep that Montana buzz alive.
Our fishing guides ~
Crane Mountain Guide Services – Big Fork Montana
Latitudes Global Hunting and Fishing Outfitters – Missoula Montana
Have you been to Montana? What is your favorite activity?
---
Please forward this post to your friends ~ 
You can find us here:  Follow us on Twitter, like us on Facebook, check out our photos on Instagram, or pins on Pinterest