Our newest adventure to Montana offered many spectacular views of Glacier National Park.
Our Montana vacation included two of our oldest (40 years +) friends, some great Bourbon, a couple of huckleberry pies, a visit to the shooting range, a rodeo, a farmer's market, boat rides around two lakes, fly fishing… and today's AMAZING photos of our time in Glacier National Park
I have only been home for a couple of days and I have been struggling with what to share with you first! Our ten day trip was so packed with activities that it is a challenge to organize my thoughts. Montana is without a doubt one of the most beautiful places I have ever visited. Big statement. Big state. Big sky Montana. Seriously, everywhere you look is a picture perfect postcard, a page in a calendar, an oil painting.
Spectacular views of Glacier National Park ~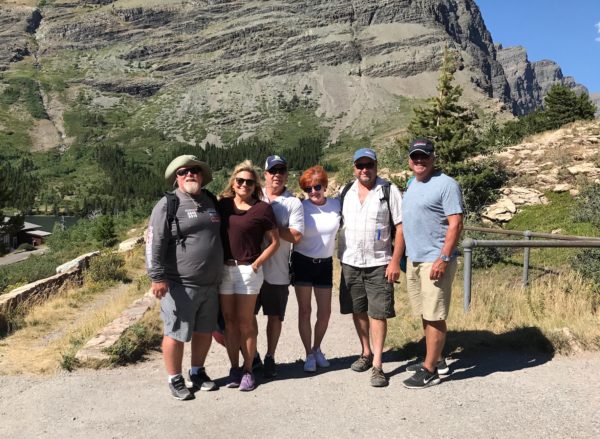 Glacier National Park is actually divided in to East Glacier and West Glacier Parks. We started with the East and the next day traveled back to take in the West. It was totally worth every mile driven and long stretches without a bathroom stop! (I traveled with three men who never seemed to need the facilities) Each of the two sides offers something different. When we asked our friends who lived in Montana, we received competing opinions as to which side is prettier. The answer is neither. They both offer different views of water that sparkles in several shades of blue and turquoise, intensely blue summer Montana skies, snow tipped glacier mountains, charming chalet hotels built in early 1900 and deep green trees in every direction. Montana is a show stopper.
Here are just a few of my hundreds of Glacier National Park photos!
The East Side of Glacier National Park ~ This is my favorite photo of the trip – Is this really real? Where is Heidi?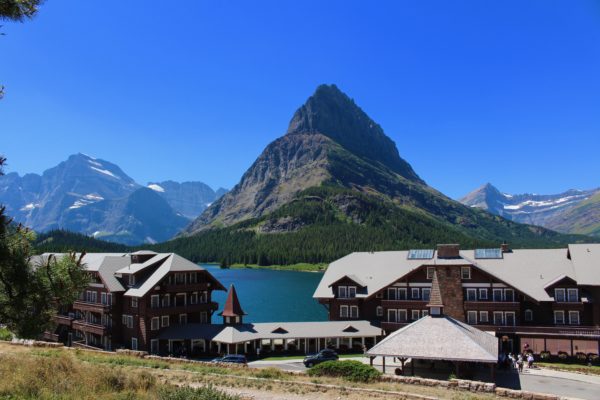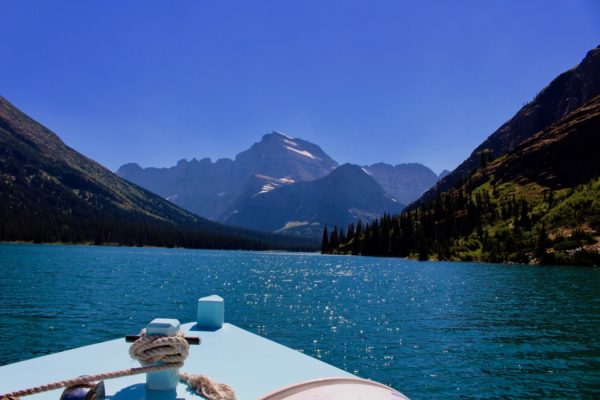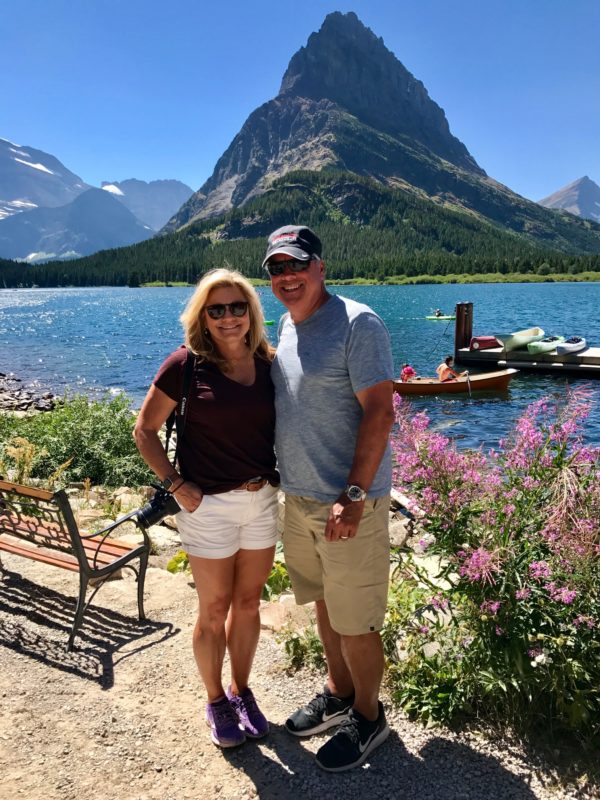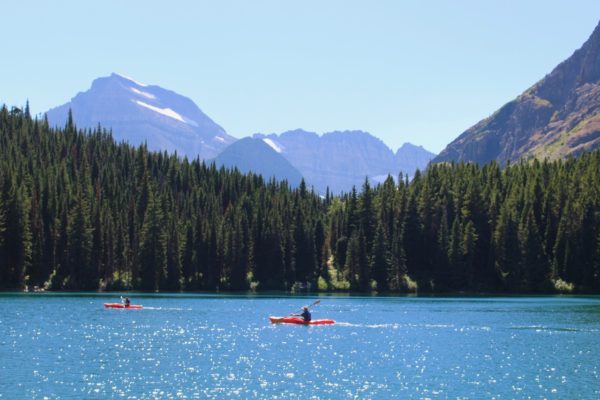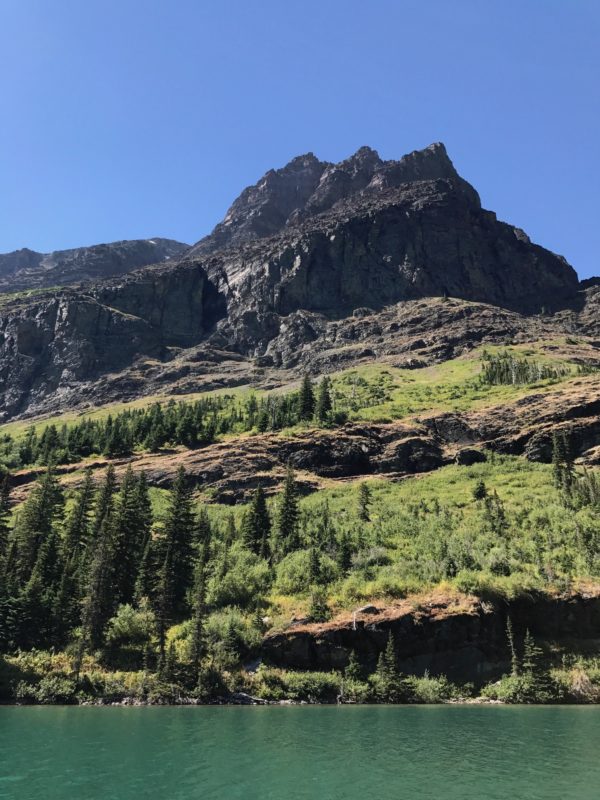 We took the 20 minute boat ride around the lake after eating in the charming Ptarmigan Dining Room. The authentic vintage boat takes you to a short hike which leads to another lake ride. There are many places to hike in every direction. It was bear season so you have to be aware and smart. The last boat from the hiking area was departing at 5:15 pm. That was an important detail, take note and check the current schedule! You also want to make sure you purchase your timed boat tickets well in advance during the summer months.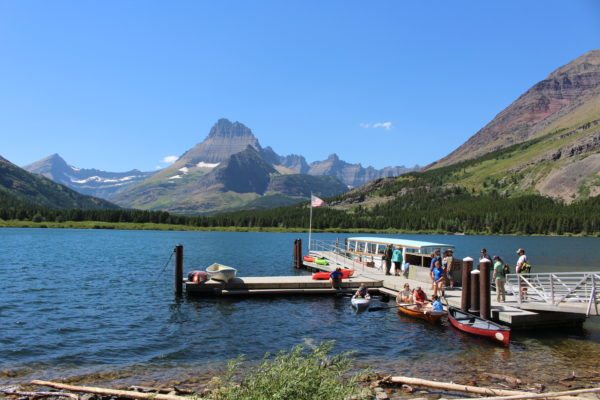 And then the next day… we traveled to see the West Side of the park ~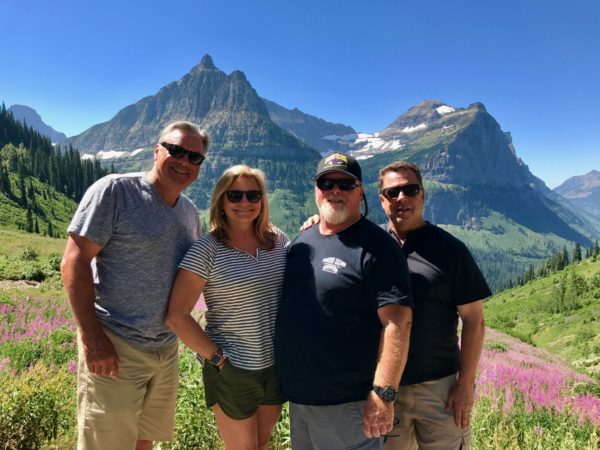 We would stop every now and then to take in the magnificent vistas. I recommend getting there earlier in the day as it can be a very popular destination and the road is much busier in the afternoon.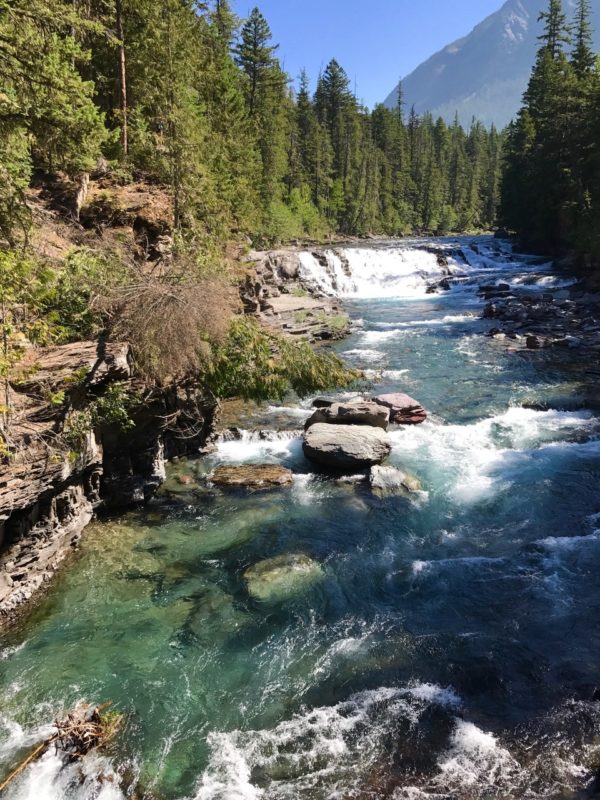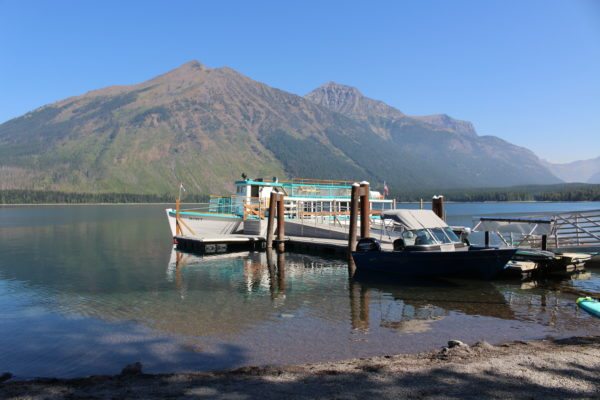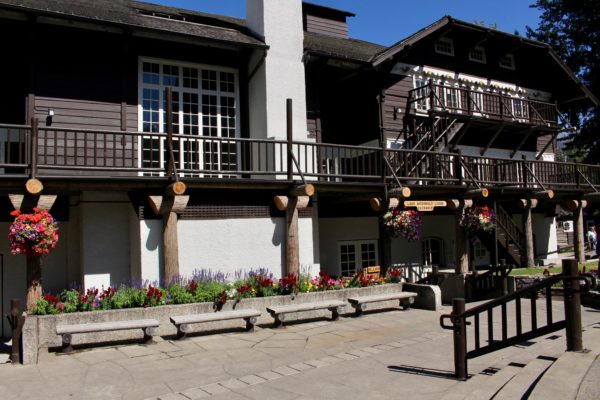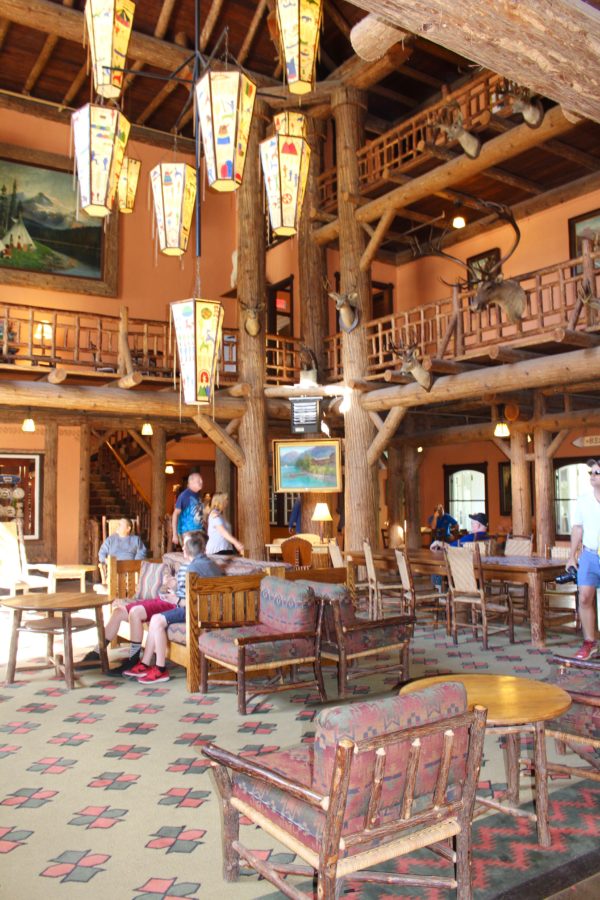 Lake McDonald Valley is the heart of the activity on the west side of Glacier National Park. Once occupied by massive glaciers that carved this area thousands of years ago, the valley is now filled with spectacular sights, hiking trails and the historic chalet, Lake McDonald Lodge.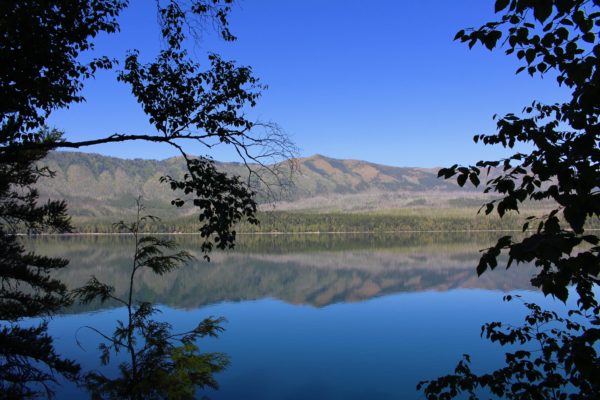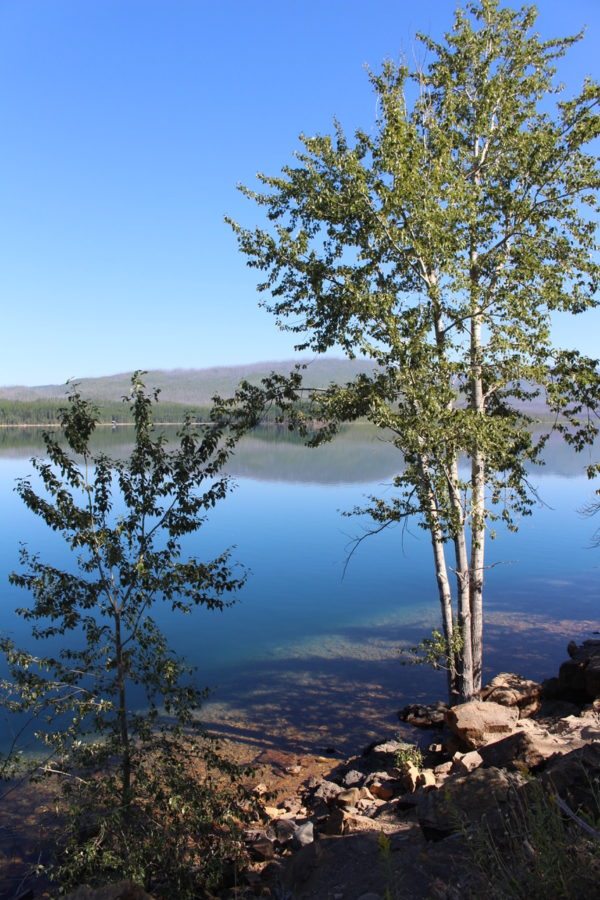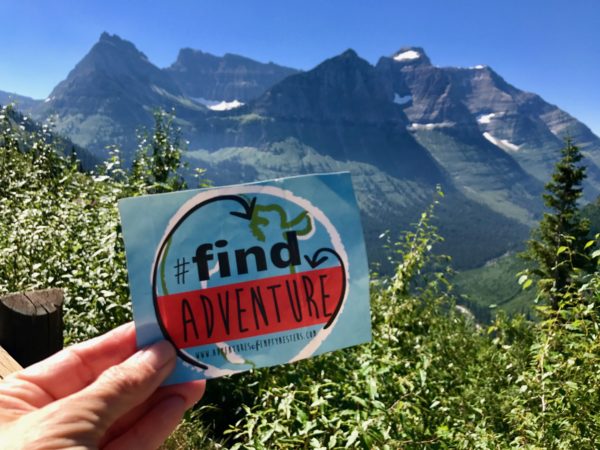 Our trip to Montana was a journey of firsts. I embraced my inner adventurer and traveled to incredible places that I have never seen. The four of us have so many years together that conversation was easy and laughter abundant. Both Troy and Brad have lots of experience with travel to Montana and were happy to make decisions as well as offer their knowledge and expertise. It was nice to have someone else be camp director for a change.
I am grateful to them and to our other local Montana friends who created an itinerary filled with exciting adventures. I can't wait to share more with you in the coming weeks. Have you been fly fishing? Shot a gun? Eaten a delicious huckleberry pie? Picked huckleberries? Gone to a local rodeo?
Have you been to Montana? If so where are your favorite spots? What do you like to do there?
---
Are you receiving our posts? You can leave your email in the box to the right and you will receive every blog post as it is published. (I never share emails) Are you on social media? Would you like to connect there as well?
You can find us here:  Follow us on Twitter, like us on Facebook, check out our photos on Instagram, or pins on Pinterest