Equestrian Travel, Active Travel & Praise for Podcasting
Friday April 29, 2022
Let's talk about equestrian travel and a lot more!
Not only do we plan to ride over and talk about equestrian travel, but today is a first for Travel Connections! We have a repeat guest! Laura Fernandez first came on the show during the podcast's launch back in Episode #5. We have asked her back on the show again because there is so much more to talk about! But first, let me give you a little background on Laura.
Laura Fernandez is a trailblazer in the audio space, which led her to her current position as SXM Media's Travel + Tourism VP-Head of Industry.
 Her work has focused on developing media solutions that connect travel brands with their target consumers in innovative ways using the power of SXM Media (SiriusXM, Soundcloud, Pandora, Stitcher, and more). Laura has expertly weaved together SXM Media's assets with the needs and habits of travelers and guided brands to target the audience when they are most engaged.
Laura is undoubtedly no stranger to the relationship and similar emotional impact and relief that music and travel can have on people. With both her personal and professional affinity for music, her radio career quickly evolved after joining SXM Media, where she would go on to launch vertical divisions for Casinos, Tourism, and eventually Travel.
Laura is passionate about the ever-evolving audio industry and enjoys educating brands on how they can take advantage of the audio platform's captivated audiences.
In this episode:
Travel is Back!

How travel brands are investing in audio

Audio is an excellent complement to any marketing plan

Equestrian travel

The benefits of active travel

The importance of being authentic

Laura's upcoming global travel plans

Laura's new podcast!
Listening to Laura offer her insights into travel and the audio experience was such a treat. Her new podcast The 3 Stride Podcast hosted by Laura, Julia, and Molly is a great idea and perfect for anyone who wants to learn, laugh, and hear more about the world of horses.
I hope you will go and listen! Check the show notes below for links.
Episode Topics: equestrian travel, podcasting, Travel
"Travel is back and it feels good!"
— Laura Fernandez
Show Notes
Links to people and places in this episode!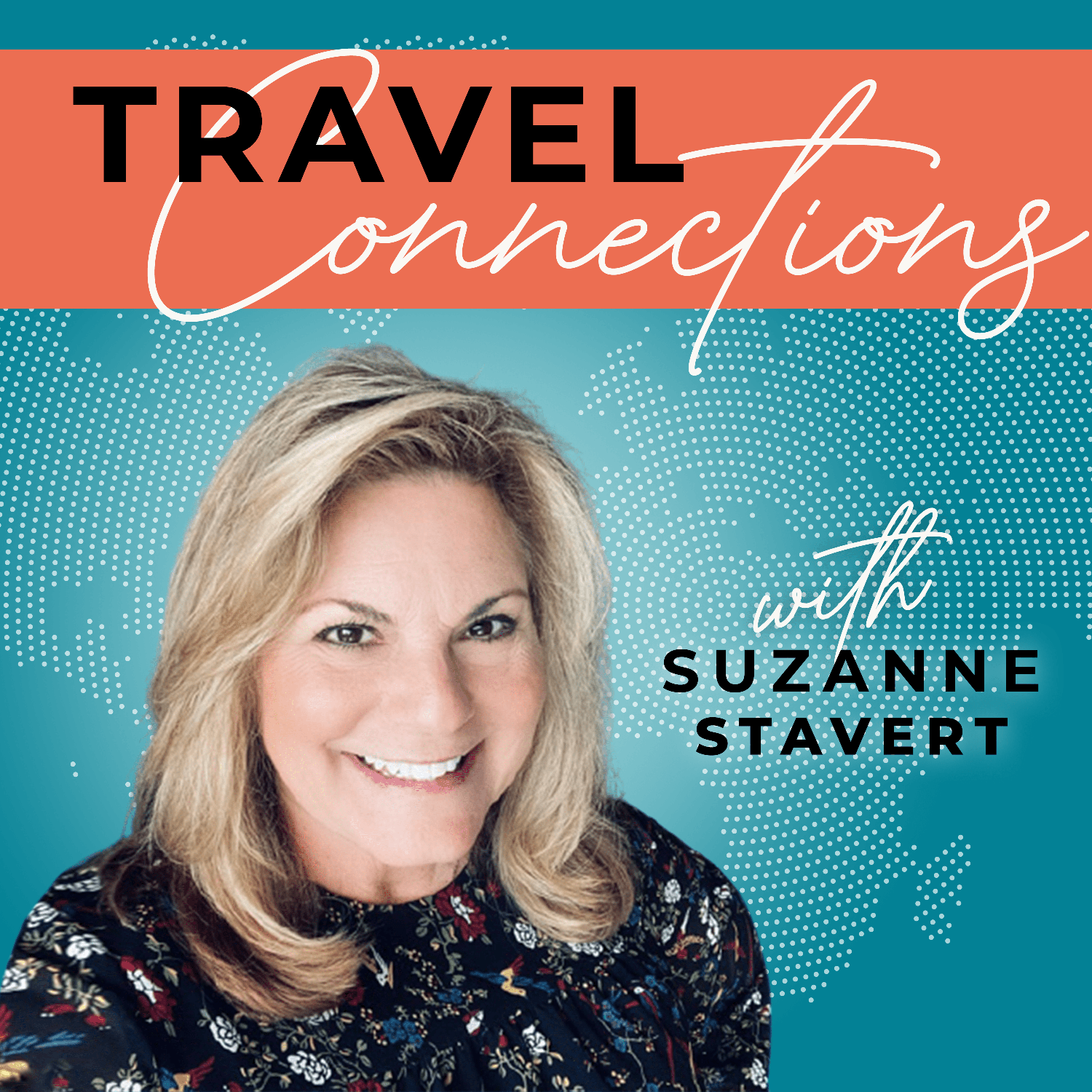 Please consider leaving a review!
If you are a fan of Travel Connections, would you take a minute to write a review where you listen to podcasts? Please share it with your friends too! Thank you.

Subscribe to get the latest episodes delivered to your inbox.
By subscribing, you agree to receive emails and updates from Adventures of Empty Nesters. You can unsubscribe at any time.