International Culinary Tours – The Very Best of Food, Wine & Travel
Friday March 18, 2022
Tours by International Culinary Tours are perfect for savvy travelers looking for experiential travel enjoyed outdoors with small groups.
Does the idea of a culinary tour sound enticing? Since 1990, International Culinary Tours has been one of the premier boutique tour operators specializing in culinary, wine, and cooking tours to Spain, Portugal, France, Italy, and Morocco. They have also expanded their tours to include ones with an added focus on wellness, including yoga, pilates, and hiking. There are new tours for 2022/2023 that will take you to Croatia, Greece, Japan & Chile. The world is your oyster!
My conversation with International Culinary Tours host and owner Cindy Stephan was so informative and fun!  She speaks Spanish, French, and Italian and has traveled extensively worldwide, having created, organized, and escorted over 100 international tours. In this episode, Cindy shares a myriad of inspiring travel stories and why travel is vital to connecting, eating delicious food, and new friendships.
Cindy Stephan started Advantage Tennis Tours in 1990, specializing in organizing tours to the four Grand Slam tennis tournaments and other major tennis tournaments around the globe. About ten years ago, when the internet complicated how we purchase sports events tickets, she transitioned to focus on wine and cooking tours with her new company, International Culinary Tours. The relationships she and her team built with tour guides and international accommodations in Italy, France, and Spain for pre or post-tennis tours allowed her to make this successful change for her business.
Small Groups, Big Rewards
International Culinary Tours are conveniently created to be on the small side, with just 10-14 travelers. This smaller group allows for a slower and relaxed pace, and Cindy and her global team can offer guests unique and special accommodations. Fewer guests allow for intimate and personal settings too.
I asked Cindy about her favorite stories and personal travel connections. She has so many, considering she has led over 100 tours! She shared a particularly touching story about taking a small group on the Camino de Santiago in Spain and how closely connected her guests felt while walking the Camino. Walking 14 miles each day, spending time with others, and your thoughts can be quite a moving experience!
With travelers deciding where to spend their precious travel dollars, these small group tours could be the key to travel success. Savvy travelers are looking for experiential travel and adventures enjoyed outdoors and with small groups of people.
In my experience, having someone else take care of the details is the best way to enjoy a trip to a new destination!
Why does Cindy Stephan love sharing her tours?
I asked Cindy why she continues to lead these tours and how she successfully managed the challenges of the Pandemic and traveling. She said that she loves the stories her guests shared and is giving them something that would be hard to create on their own. Her passion for travel and her guests is inspiring, and her unique connections with the local tour guides and local accommodations are priceless! This type of travel is just what we need going forward! I can't wait to get back to touring. How about you?
This summary is just a small sample of my enlightening conversation with Cindy Stephan. I hope you come over to Travel Connections to listen to the full episode and learn how you can also live the dream of travel through local cuisine and authentic experiences designed by a team of travel experts.
Remember to sign up to receive an episode summary when our episodes are published every two weeks!
Don't miss the important links to this episode below!
Episode Topics: art, Culinary travel, food, Italy, Spain, Travel
"To understand a culture, you really need to see it through a food lens."
— Cindy Stephan
Show Notes
Links in this podcast: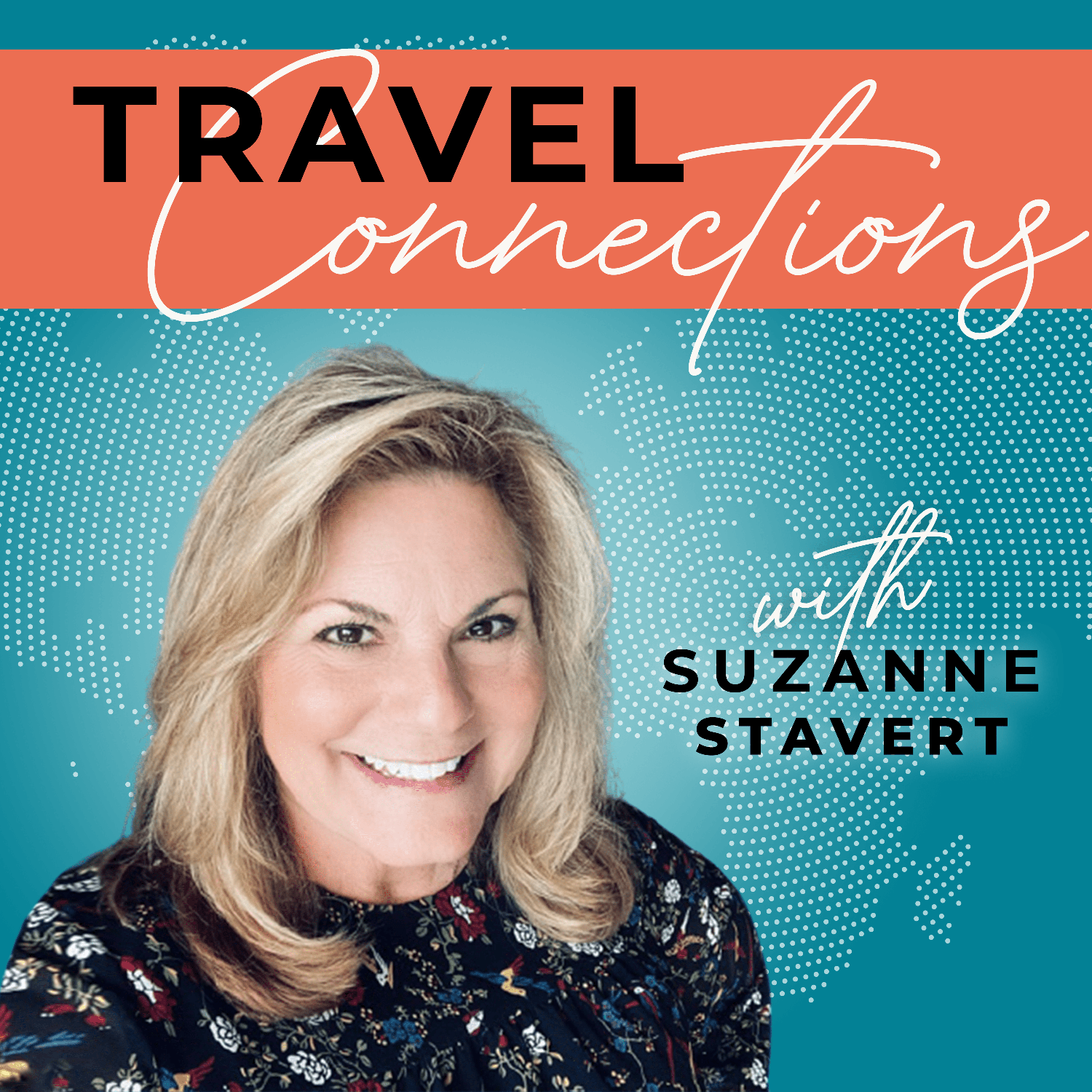 Please consider leaving a review!
If you are a fan of Travel Connections, would you take a minute to write a review where you listen to podcasts? Please share it with your friends too! Thank you.

Subscribe to get the latest episodes delivered to your inbox.
By subscribing, you agree to receive emails and updates from Adventures of Empty Nesters. You can unsubscribe at any time.