Midwest Destinations That Will Make You Smile with Sara Broers
Friday May 13, 2022
Well, we have another fantastic episode for you! Today, I will introduce you to my friend, author, and fellow travel writer, Sara Broers. I promise you will learn about places you have never heard of and you will love it! But first, let me tell you a little about Sara. She went from Iowa Mommy Blogger to CEO and is a leading advocate and expert in Midwest Destinations.
Sara Broers is a travel enthusiast that resides in North Iowa. She is passionate about the Midwest and helping communities grow through one destination visit at a time. Sara is the CEO of Travel With Sara and the Co-Owner of the Midwest Travel Network. In May of 2022, her book 100 Things To Do In Iowa Before You Die will be released! Sara and her husband live on the nearly 100-year-old family farm in North Iowa and enjoy camping, biking, and spending time with their grandchildren.
We had a blast talking about all things Midwest, and I credit Sara for most of my extraordinary adventures in this fantastic area of the United States. Without Sara and her travel connections, I may not have enjoyed adventures in North and South Dakota, dined on Kansas City food trails, and experienced the cold April wind on the prairie with wild bison in Nebraska!
Here are just some of the topics we covered in this forty-minute conversation! Midwest Destinations to know and love!
The BIG Kansas Road Trip

Where to find delicious Midwestern dishes

Oberlin Kansas – The best bread pudding ever!

Midwest Travel Network: How it supports and connects writers and destinations

Why is Medora, ND the cutest darn place where you experience intriguing Western history?

Where did Teddy Roosevelt spend most of his time?

Mt Rushmore and the Black Hills of South Dakota

Where can you eat steaks cooked on a pitchfork? What? (It was such an extraordinary experience!)

Midwest Road Trip Tips

The darling destination of St Cloud Minnesota (I am going soon!)

Mason City, Iowa, the Iowa State Fair

Clear Lake Iowa and SO MUCH MORE!
After listening to Sara tell colorful stories of the Midwest, how many new destinations did you learn about? She is such a wealth of knowledge, and her enthusiasm for small towns and larger ones is so captivating. There is so much beauty, great food, and history to explore there.
Have you spent much time in the Midwest? Where have you been? I would love to know!
I hope you check out Sara's website and learn where to buy her book.
Check the show notes for all of the links we talked about in this episode!
There are a bunch!
Episode Topics: art, books, Culinary travel, food, Midwest travel, Travel
"I love to travel wherever a plane, car, train, or boat will take me!"
— Sara Broers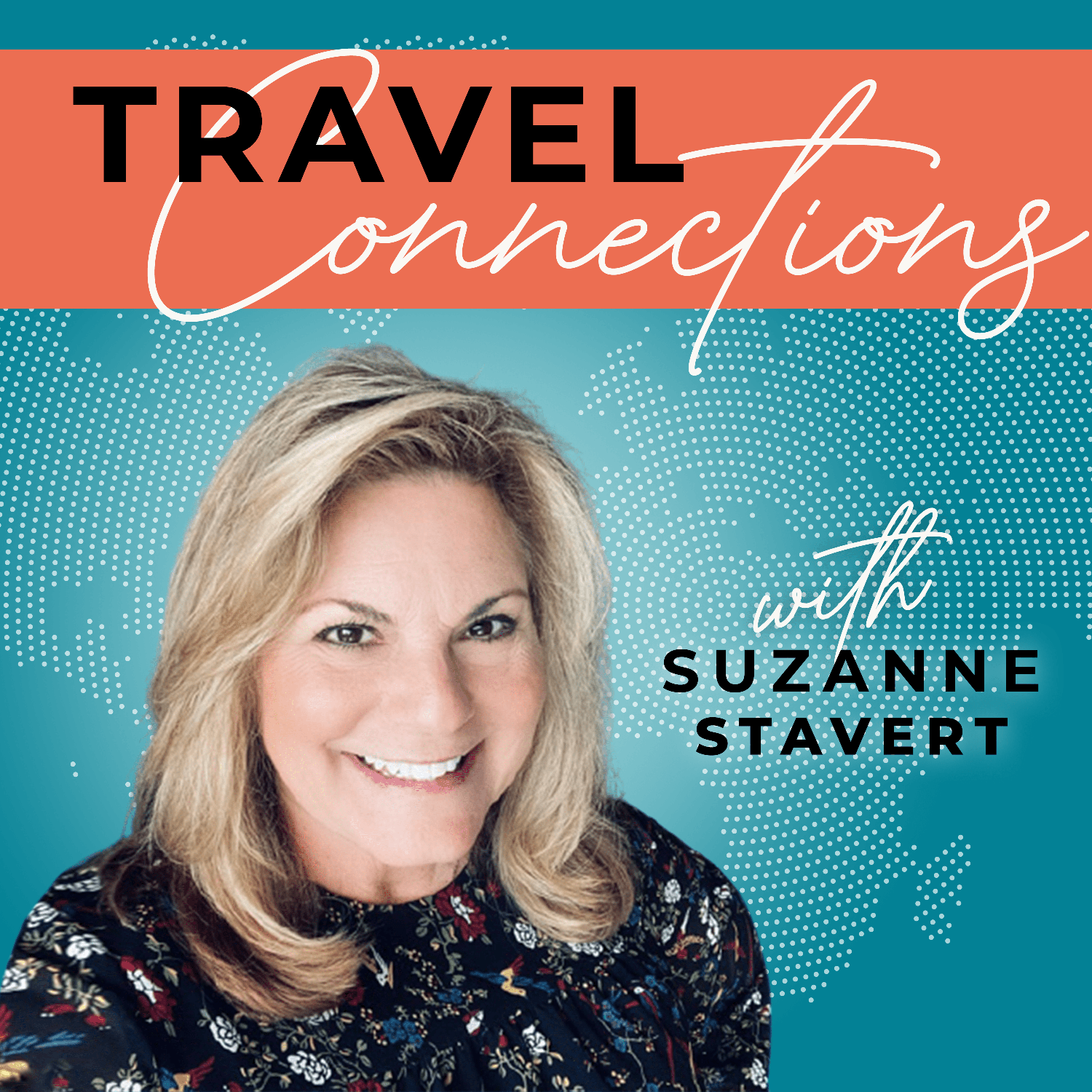 Please consider leaving a review!
If you are a fan of Travel Connections, would you take a minute to write a review where you listen to podcasts? Please share it with your friends too! Thank you.

Subscribe to get the latest episodes delivered to your inbox.
By subscribing, you agree to receive emails and updates from Adventures of Empty Nesters. You can unsubscribe at any time.