Rediscover Healthy Eating Through Travel & Oldways
Friday October 1, 2021
Sara Baer-Sinnott is President of Oldways and it is a nonprofit food and nutrition organization helping people live healthier, happier lives, through cultural food, traditions and lifestyles. She has been an instrumental figure at Oldways since its early days, joining the staff in 1992.
Oldways was created to preserve and promote traditional foods and traditional ways of eating. The founder Dun Gifford, through travel had found that a lot of the "old ways" were being lost. So he founded Oldways to preserve and promote them. The mission is to help people live healthier, happier lives, through cultural food traditions, like the Mediterranean diet, which was one of the first programs
Sara assumed the presidency of Oldways in May 2010 where she develops company strategy, oversees all Oldways projects and programs and works closely with the members of the Oldways staff.
Sara shared that Oldways has lots of wonderful friends all over the world that help spread the word of healthy eating. Although obesity has increased, she is very hopeful because so many more people care about where their food comes from, and they want to learn more.
To eat really great food is to value the people that helped to produce it, and that they do it with care and love and she has found that people who are in the food world really care and are loving, sharing people!
To continue creating awareness for healthy eating and the Mediterranean diet, Oldways created "Culinarias" where chefs from around the world help educate, and demonstrate from local ingredients. Suzanne enjoyed a tour with Oldways to the Veneto where she learned directly from chefs in addition to touring the local sights and hearing from local food purveyors.
This idea is such a valuable and exciting way to celebrate cuisine through travel! Come hear more on the podcast!
---
Links mentioned in the podcast:
Episode Topics: Culinary travel, Travel
"Food people are giving and kind & love to be valued for that."
— Sara Baer-Sinnott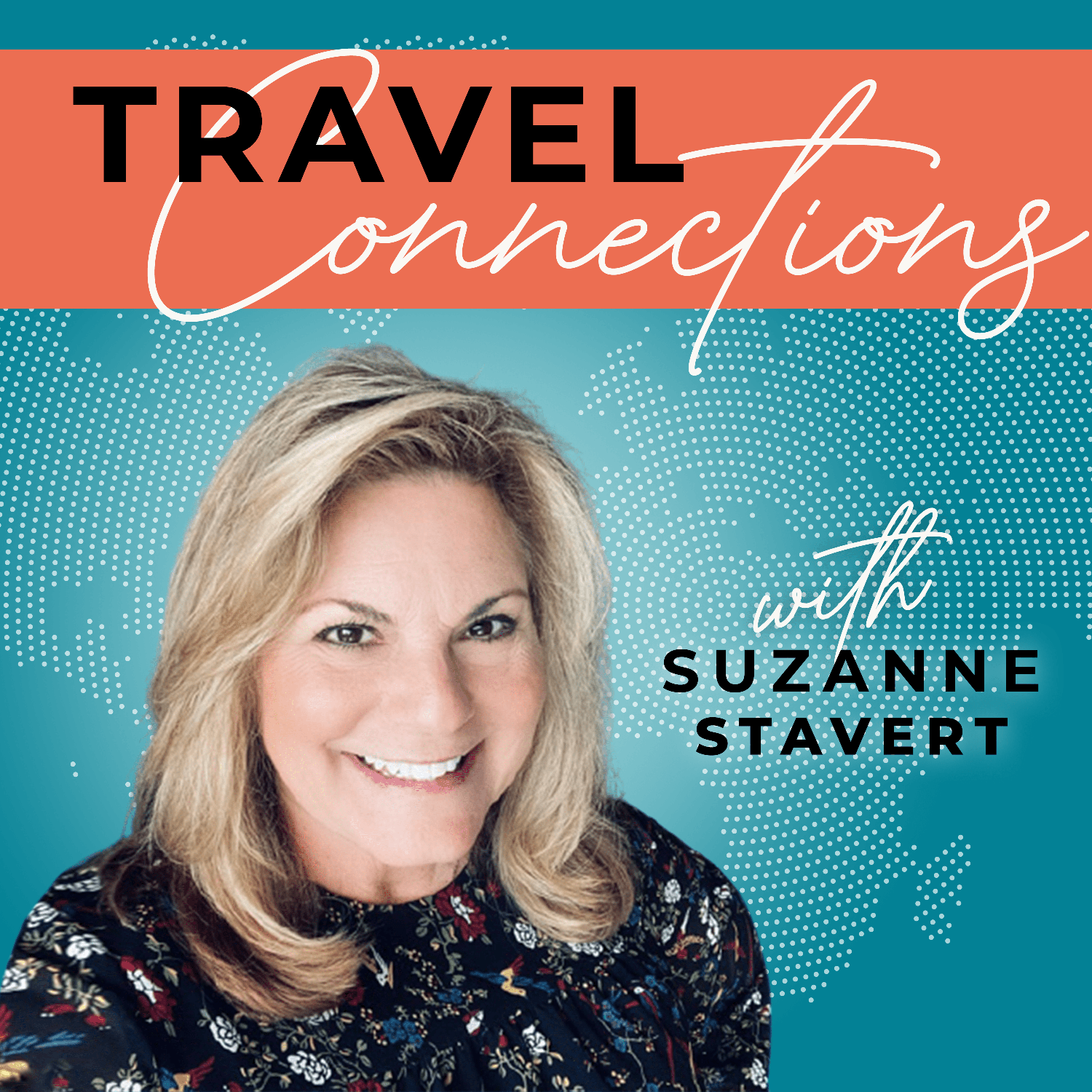 Please consider leaving a review!
If you are a fan of Travel Connections, would you take a minute to write a review where you listen to podcasts? Please share it with your friends too! Thank you.

Subscribe to get the latest episodes delivered to your inbox.
By subscribing, you agree to receive emails and updates from Adventures of Empty Nesters. You can unsubscribe at any time.