Responsible Travel Talk with Environmentalist & Podcaster Marilyn Ball
Friday January 21, 2022
Wow, I had such a great conversation with Marilyn Ball of Speaking of Travel. Through her love of responsible travel and adventures, she uses her podcast Speaking of Travel as a portal for great storytelling from others who have unique travel stories. 
As a nature lover and environmentalist, Marilyn helps raise awareness of the natural environments of local communities by creating a support network and a community for travel lovers around the globe so we all can all do our part to become more aware global citizens. 
Marilyn Ball is a maverick in the field of podcasting and created her radio show on iHeart Radio before the platform of podcasting became popular.
Her enthusiasm about "finding your purpose" and taking care of the globe is inspiring. She shared personal travel connections through her travel to Cuba and by taking the Honor Flight with US Veterans. What a story! Are you familiar? 
Podcasting and Storytelling
Marilyn shares how the way we market has changed and how important it is for brands to tell their story.
Customers want to know why companies do what they do and why it is essential. We can dive deeper into a subject through podcasting to bring more authenticity to the audience. I love this!
Responsible Travel
Speaking of Travel is an IHeart Radio show and a podcast and today, more than ever, it is an asset for travelers and those who dream of traveling. Travel opens our minds and our hearts. If you love to travel or just dream of someday taking a dream vacation, Speaking of Travel is where to get inspired and learn from others how travel impacts your life. 
Her podcast brings awareness to the travel and tourism industry that focuses on sustainability and education. People love to travel to forests for hiking, biking, chasing waterfalls, river rafting, birding, and just exploring and enjoying natural places. 
Today there is so much potential to improve social, cultural, and economic well-being. Speaking of Travel provides a platform within the show to talk about sustainable travel and driving awareness around the impact of travel and how to become more responsible.
I was a guest on her podcast on two separate occasions. We talked about life in the Empty Nest and travel and my most recent trip to Italy in September 2021.
Check out the links below for all the scoop!
---
Episode Topics: audio, podcasting, responsible travel, Travel
"We should all be mindful and responsible when we travel"
— Marilyn Ball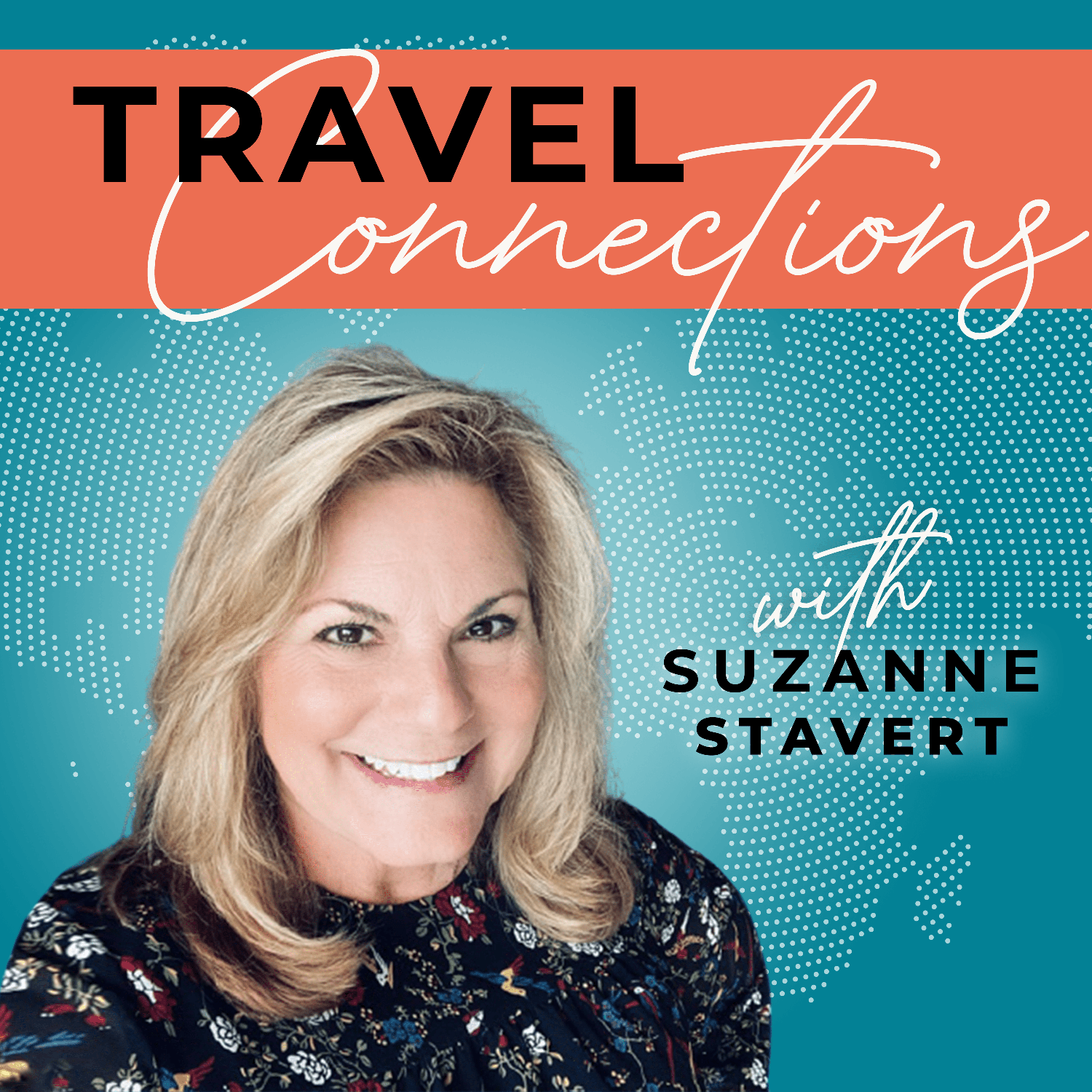 Please consider leaving a review!
If you are a fan of Travel Connections, would you take a minute to write a review where you listen to podcasts? Please share it with your friends too! Thank you.

Subscribe to get the latest episodes delivered to your inbox.
By subscribing, you agree to receive emails and updates from Adventures of Empty Nesters. You can unsubscribe at any time.