Style Must-Haves For the Season + Family, Travel & Joyful Conversation
Friday November 26, 2021
Suzy Mighell is a Dallas-based influencer and the personality and content creator behind the popular blog and lifestyle brand Empty Nest Blessed. 
EmptyNestBlessed.com is where Suzy shares everything from fashion and beauty to travel, wellness, parenting, and more! Known for her joyful spirit, she shares her life with her followers while creating content to encourage and inspire them.
Suzy has collaborated with brands including Nordstrom, Proctor & Gamble, Walmart, Johnson & Johnson, General Mills, Draper James, Chico's, and Easy Spirit. In addition to creating content for Empty Nest Blessed, Suzy has appeared in InStyle magazine and written articles featured on numerous websites, made TV appearances, and is a frequent podcast guest.
During our lively discussion, Suzy shared her insightful ideas for family travel, connecting with your grown children, and even hostessing ideas for those who don't love being a host.
One of her many talents is to inspire women to live purposefully in this second half of life. She feels that "Women are multi-faceted and multilayered, and Empty Nest Blessed reflects this."
Just a few of the nuggets you will find in this episode:
Holiday Gift Ideas for Empty Nesters and their families

Tips for tech, family travel, and style must-haves

Encouraging ideas for living your BEST life!

Fun & wearable trends for the season

Our very own fashion page, just for Travel Connections listeners!
Suzy is such a delight and spreads sunshine wherever she goes, and I am so thrilled to have her gift guide to help me buy the perfect gifts this holiday season.!
 I also really appreciate her creating a page just for Travel Connections listeners where she offers many adorable outfit ideas. Make sure you head over to that page where you can get all the scoop. This is the link => HERE! By the way, I already bought the velvet leggings she suggested; they are a fabulous addition to my holiday wardrobe.
Thanks again for listening, and if you enjoy what you hear, please take a minute to leave a review wherever you listen to podcasts. 
Make sure you check out the links to the Show Notes below!
Episode Topics: Culinary travel, fashion, Travel
"Women are multifaceted and multilayered & Empty Nest Blessed reflects this!"
— Suzy Mighell
Show Notes
Links in this podcast: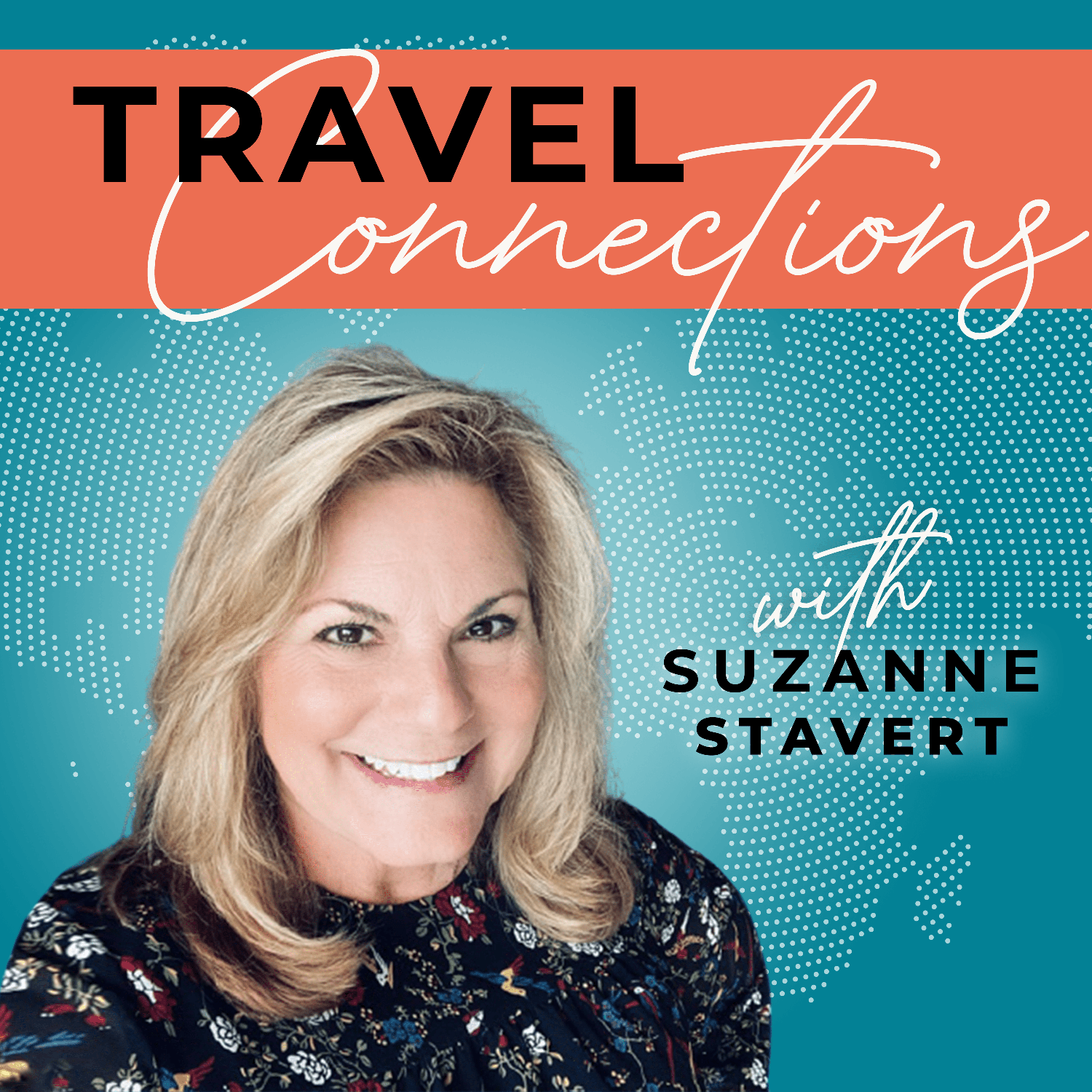 Please consider leaving a review!
If you are a fan of Travel Connections, would you take a minute to write a review where you listen to podcasts? Please share it with your friends too! Thank you.

Subscribe to get the latest episodes delivered to your inbox.
By subscribing, you agree to receive emails and updates from Adventures of Empty Nesters. You can unsubscribe at any time.