The Best of Active Travel & Behind the Scenes of this Podcast!
Friday April 15, 2022
What is active travel? & How is a podcast created?
Today's episode is a two-for-one! I am introducing you to the man behind the mixing board of this podcast, Erik Hulslander. With his expertise, every episode sounds professional and fantastic! We will take you behind the scenes of Travel Connections and how Erik, my audio engineer, is an active global traveler and marathon runner. He loves to see the world on foot, 26.2 miles at a time. How brilliant is that?
Here's a little background. Erik Hulslander is a multi-disciplined audio engineer who provided sound for award-winning films, edited dialog for a Best of the iTunes Store meditation app, and worked in a recording studio that helped define the Seattle Grunge Rock sound. And that was all before starting his own post-production company, Hear No Evil Media. He has worked on podcasts for national hospitals, futurists, indigenous peoples, entrepreneurs, and travel writers like me!
Erik's music education began in 1986 with an Atari Computer and music notation software. He continued with music and recording into high school, starting college early and earning three degrees in music and recording arts and science.
Erik is also an avid marathon participant. He's traveled around the globe to run in races in iconic locations like Qatar, Paris Disney, The Great Wall of China, and many more. He's currently challenging himself to run 20 marathons this year alone. That is impressive!
In this episode, you will learn:
How is a podcast made?

How Erik creates a template with multiple tracks that becomes the episode

How we "speak in cursive."
The Best of Active Travel
What is active travel, and why is it so appealing?
Can it be defined in several ways?

How running marathons around the world allow Erik to see parts of a city that you may never discover otherwise

Running marathons has enhanced his travel experience and he can't imagine any other way to see the world
Travel Stories
Erik also shares a heartfelt and poignant travel connection story that will keep you on the edge of your seat!
Also… In Episode #9, "Walking the Camino de Santiago – An Exhilarating & Inspiring Adventure", I talked with Meg Maloney, author of Slow Your Roll. She shared her remarkable experience walking the Camino de Santiago. Erik shares his unique tale of the Camino as well! It is so fun to see how our travel stories can connect us (even my guests) in so many ways.
Episode Topics: audio, podcasting, Travel
"I have been in audio in some way or another most of my life."
— Erik Hulslander
Show Notes
Links in this podcast: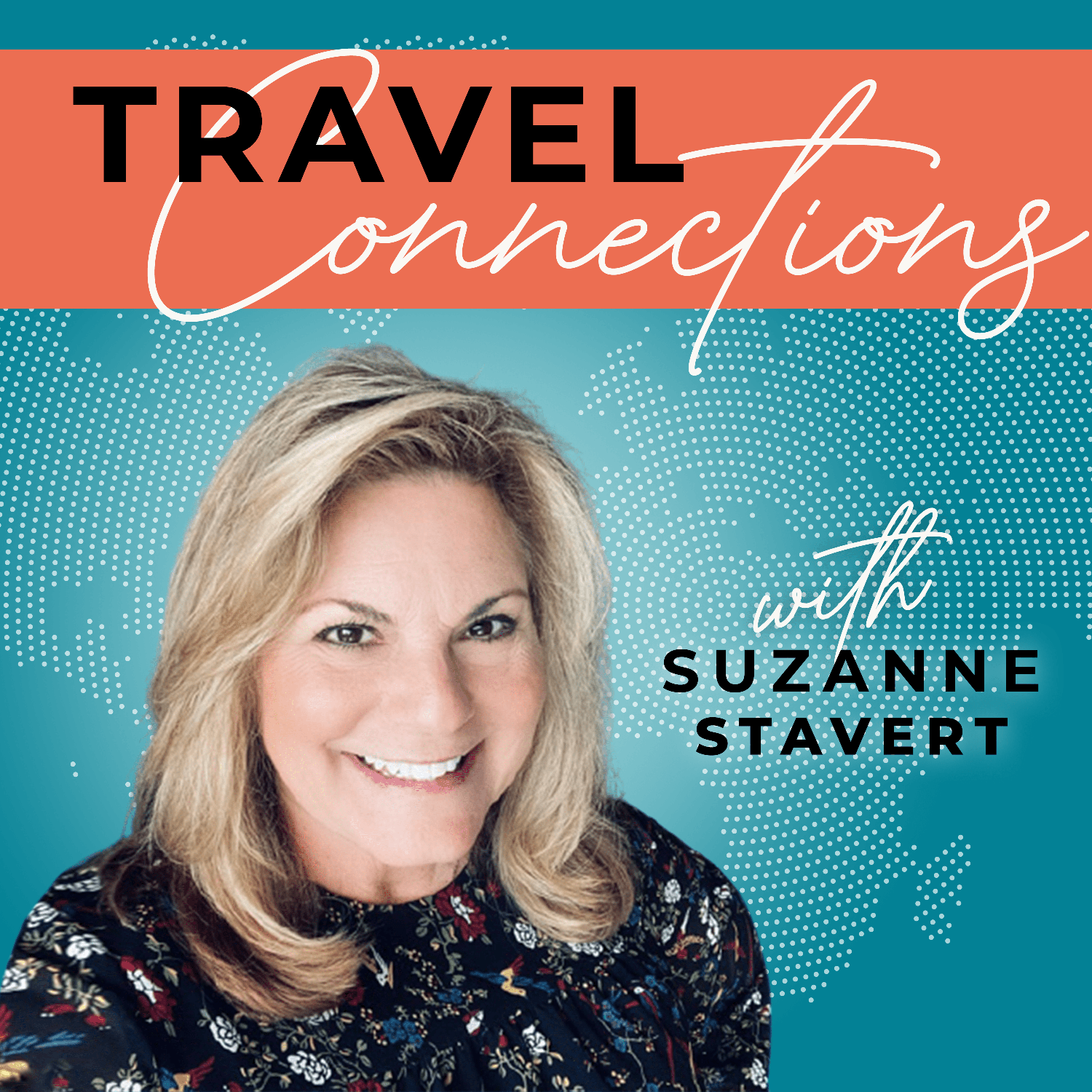 Please consider leaving a review!
If you are a fan of Travel Connections, would you take a minute to write a review where you listen to podcasts? Please share it with your friends too! Thank you.

Subscribe to get the latest episodes delivered to your inbox.
By subscribing, you agree to receive emails and updates from Adventures of Empty Nesters. You can unsubscribe at any time.