Walking the Camino de Santiago – An Exhilarating & Inspiring Adventure
Friday December 10, 2021
Have you ever thought about walking the Camino De Santiago in Spain? Are you familiar with this intriguing challenge? Every year thousands of adventurers from around the world, walk part or all of this ancient pilgrimage 500+ miles across Spain. Travelers are drawn to this journey for their own reasons, and author Meg S. Maloney shares her incredible and insightful adventure in her book Slow Your Roll, Ruminations and Reflections on My Walk Across Spain. 
I absolutely devoured this book in just a few days!
In this captivating episode, we discuss her book, the reasons for taking this prodigious adventure, who she met along the way, and how she met this challenge with conviction.
Meg shares, "I wrote this book for those considering this challenging trek and those who have already experienced the Camino and want to live it through another pilgrim's eyes. And I'm sharing my tale for those who may simply be curious about this perspective-bending pilgrimage."
Here are a few of my takeaways from our conversation:
Do whatever it takes and make it happen.

The fear of a challenge is normal.

The rewards outweigh the discomfort and fear. Just go for it.

There is something exhilarating and thrilling about facing a big challenge.
Meg met people from many different countries on her journey across Spain. Her inspiring connections with other travelers offer such a feeling of hope and foster global friendship. This episode is just so good! You don't want to miss it! I promise you will come away inspired, enlightened, and so happy you spent quality time listening to our conversation!
Meg has continued to make a concerted effort to "Slow Her Roll" by living at a slower pace. Sounds pretty awesome to me.
Is walking the Camino de Santiago on your bucket list?
You can purchase her book Slow Your Roll => HERE.
Episode Topics: books, reading, Spain, Travel
"There is something exhilarating & thrilling about facing a big challenge."
— Meg S. Maloney
Show Notes
Links in this podcast: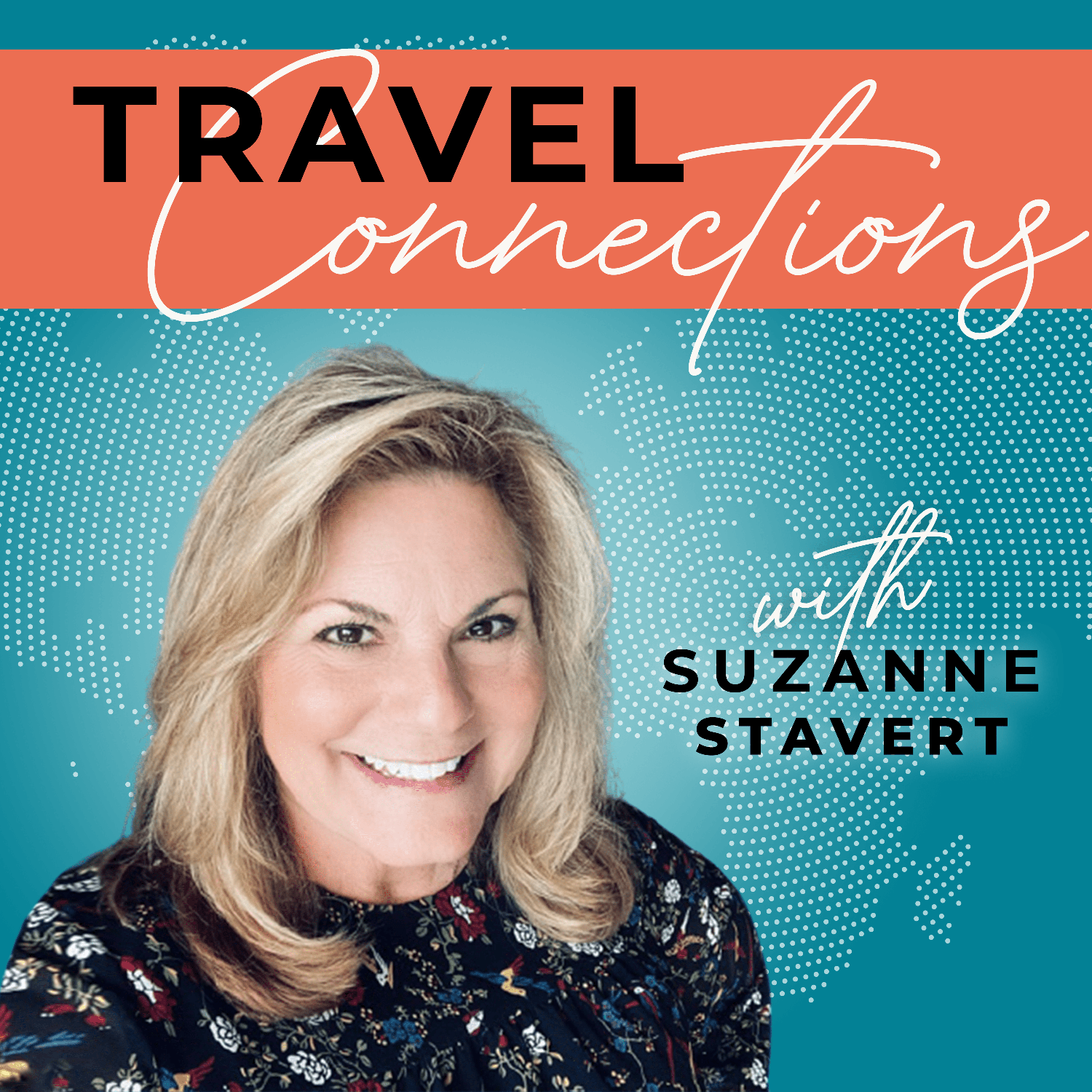 Please consider leaving a review!
If you are a fan of Travel Connections, would you take a minute to write a review where you listen to podcasts? Please share it with your friends too! Thank you.

Subscribe to get the latest episodes delivered to your inbox.
By subscribing, you agree to receive emails and updates from Adventures of Empty Nesters. You can unsubscribe at any time.