The Importance of Good Health For Travel and At Home
Friday January 7, 2022
The Importance of Good Health for Travel and At Home
January 2022 is the perfect beginning to create better health! We all need good health for travel and just for living each day. My special guest Eddie Stone, CEO of Touchstone Essentials, is a health industry expert, someone I trust, and a good friend for many years!
I am confident that the more information we gather about our health, the better, and if we're all hoping to travel sometime soon, we should feel as healthy and vibrant as possible.
The truth is that we do not eat enough real food, and supplements can help bridge the gaps. Eddie and his team at Touchstone Essentials provide people a choice; they educate and share that eating healthy has a cumulative impact. 
I have so many fantastic takeaways from this episode!
My biggest takeaway from this episode is that excellent health doesn't happen overnight, and we should not beat ourselves up too much. Just start working on it one step at a time.
We should attack this challenge incrementally. 

Set yourself up for success.
Pick realistic goals.

Pick one meal a day and work at eliminating processed foods.

Get out and move, move a little more and then build on that.

Each time you succeed, it builds confidence.

Take supplements to fill in the gaps. Life gets busy!

Small steps add up to big rewards.
I have been taking Touchstone Essentials products since the very first day it opened its doors almost ten years ago!
I know from research and experience that most supplements are not good for you and filled with chemicals and additives, and not only is your health not improving, but you are wasting your money.
These are the Touchstone Essentials products my husband and I take each day:
Wellspring

 – Six powerful, plant-based superfoods in one easy-to-take supplement for your essential fatty acids and antioxidants. 

For my heart and joints.

Essentials

 – Trust the 26 certified organic fruits and veggies in Essentials to give you the high-quality minerals and nutrients your body needs—the

 perfect multi-vitamin.

Supergreens

 – Support gut health and your digestive tract with 5 billion probiotics, plant-based enzymes, and a prebiotic to strengthen the microbiome.

 I can't live without this!

Pure Body

 – Trust nature's detoxifier to cleanse your body and digestive system of toxins, heavy metals, and pollutants. 

Detox!
Touchstone Essentials Gives Back – World Central Kitchen  
World Central Kitchen uses the power of food to heal communities and strengthen economies in times of crisis and beyond. They're often the first to reach areas touched by hardship and are usually the last to leave.
To learn more and donate, click => HERE 
---
Receive $50 off your first order of Touchstone Essentials with an unconditional guarantee!
Go to LivingHealthy.thegoodinside.com 
I hope my conversation with Eddie was as inspiring for you as it was for me!
I wish you great success and excellent health for 2022 and beyond!
Episode Topics: Health, Travel
"Some of the best travel experiences I've had are because of the relationships I've made."
— Eddie Stone
Show Notes
Links in this podcast: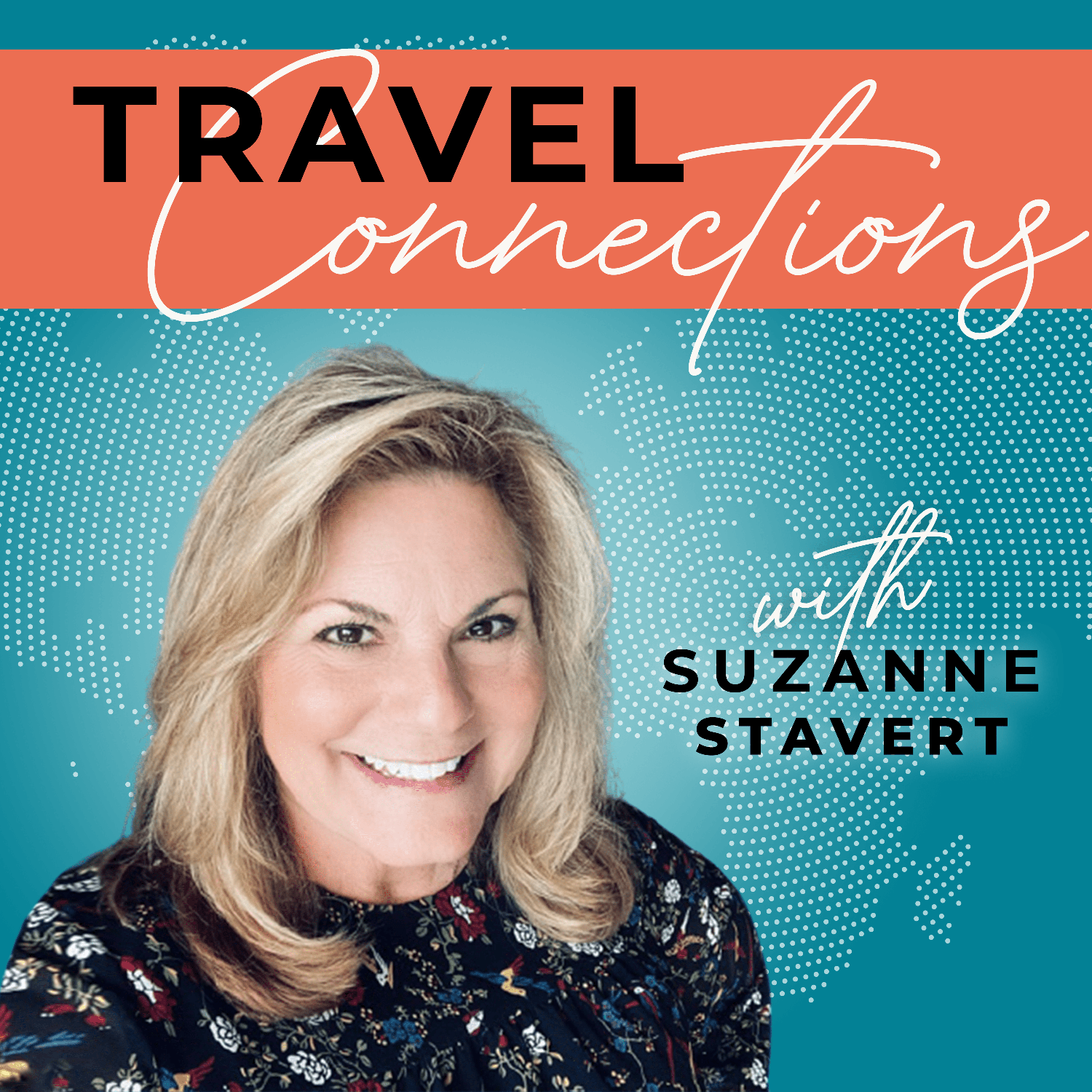 Please consider leaving a review!
If you are a fan of Travel Connections, would you take a minute to write a review where you listen to podcasts? Please share it with your friends too! Thank you.

Subscribe to get the latest episodes delivered to your inbox.
By subscribing, you agree to receive emails and updates from Adventures of Empty Nesters. You can unsubscribe at any time.