Travel to Italy Today – A Conversation with Milan Private Tours
Friday October 29, 2021
I have just returned from a glorious 16 day trip to Italy. It was so important to me to share my adventures with you and tell you the truth of what it's like to travel now in 2021.
In this episode, you will find current and practical information for a trip to Europe. Protocols and rules may change, but this will give you some great info regarding Passenger Locator Forms and my experience with COVID tests.
Travel to Italy? You bet!
The beautiful city of Milan was the focus of the second half of my tour of Northern Italy.
I met my husband Craig in Milan, and we had never been to Milan before, so it was imperative to me to utilize the time we had. So I asked another Italian guide that I know, her name is Alice Rossi and she specializes in food and wine in the Emilia Romagna region. She referred me to Alice Salvagnin and her company, Milan Private Tours.
I reached out to Alice and asked if she had time to give us a tour, how it all worked, and she was so gracious and so lovely. We had several email exchanges to figure out exactly what we were going to see in the time that we had.
My highest priority was to see The Last Supper, and so at the suggestion of Alice, we made that appointment first, and the rest of the tour was scheduled around it. Alice took care of everything! Her commentary on Da Vinci's artistic method was captivating. Did you know that Leonardo created a 3D experience? You will be as intrigued as we were!
We spent such quality time touring with Alice, she dazzled us with her knowledge, and it absolutely blew me away how much she knew about the history of Italy and art and architecture. I thought she would be the perfect guest to bring on Travel Connections to talk about the city of Milan.
I don't think every traveler thinks of Milan first when they decide to travel to Italy. And I really think they should. Obviously, you need to go to Rome, Florence, Venice, and if there is time to Tuscany and down into the south. And I think that most people are familiar with those big cities; I don't know that every traveler is that familiar with Milan.
You are in for a treat. Alice is an expert guide who grew up in Milan, and she will amaze you with her knowledge of the Last Supper and Milan Cathedral, and her travel connection stories are fascinating!
Have you heard of this "little" band called Metallica? Wait until you hear how she spent time with James Hetfield; it is such a great story!
Episode Topics: Italy, Travel
"To have the opportunity to guide & welcome visitors to Milan is a privilege."
— Alice Salvagnin
Show Notes
Links in this podcast: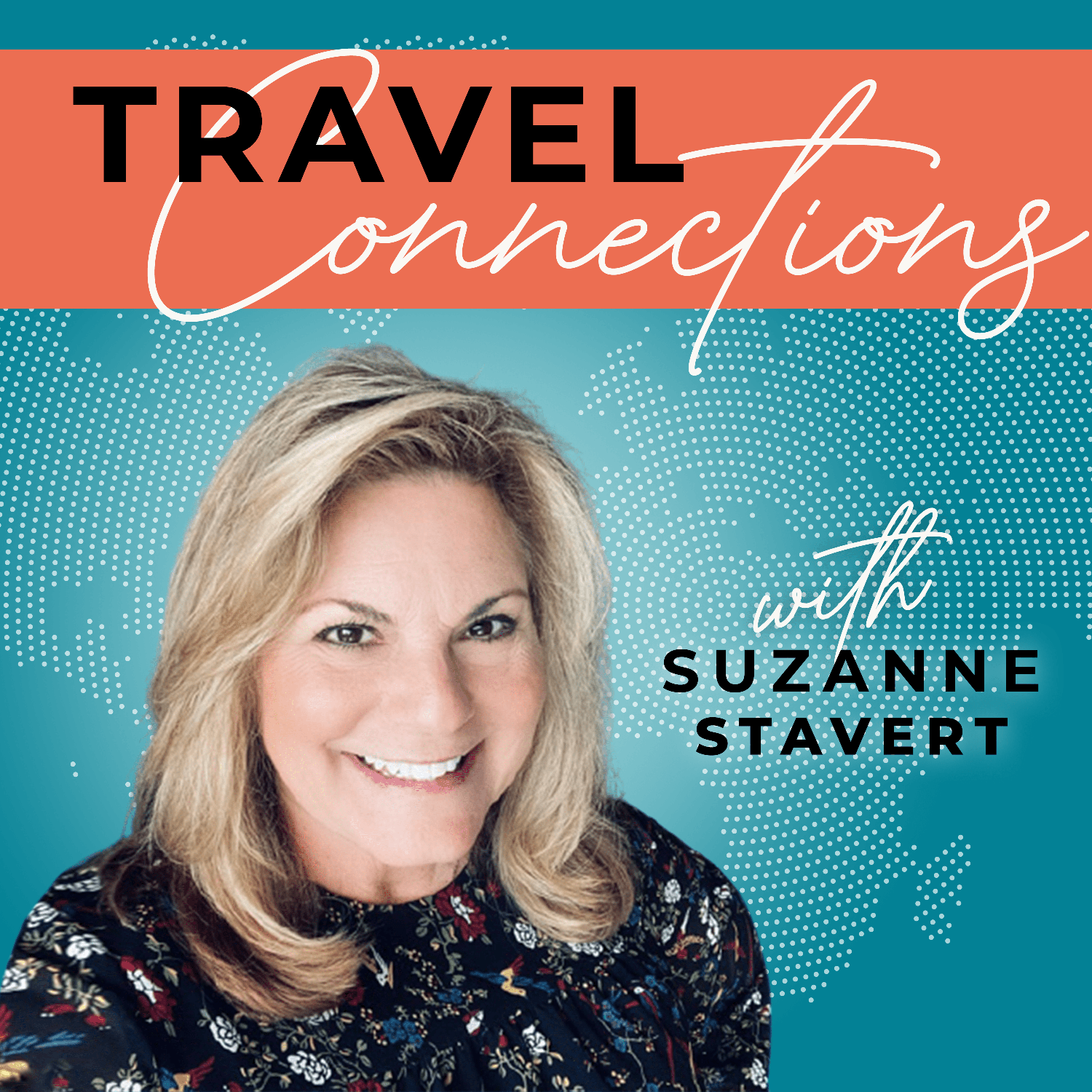 Please consider leaving a review!
If you are a fan of Travel Connections, would you take a minute to write a review where you listen to podcasts? Please share it with your friends too! Thank you.

Subscribe to get the latest episodes delivered to your inbox.
By subscribing, you agree to receive emails and updates from Adventures of Empty Nesters. You can unsubscribe at any time.