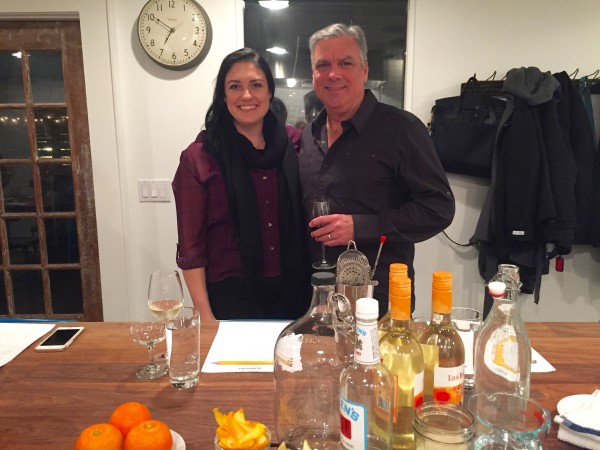 Handcrafted cocktails – Yes please!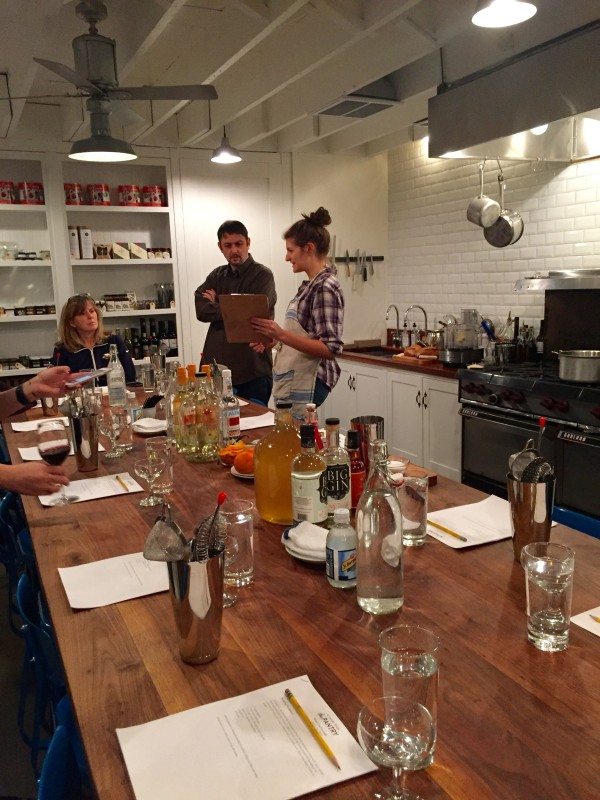 The Pantry is a community kitchen in the charming Seattle neighborhood of Ballard and the cooking classes are popular as well as a red hot commodity. They offer a variety of classes that focus on traditional food crafts and technique, culinary camps for the kids, and other creative ideas that bring people together to eat great food and to learn.
The Pantry Classes fill up very quickly and a spot is not that easy to get, so when our foodie daughter (SeaTownBites.com) asked if we wanted to reserve a spot for the Bad Ass Bartending class three months in the future, we said yes without hesitation.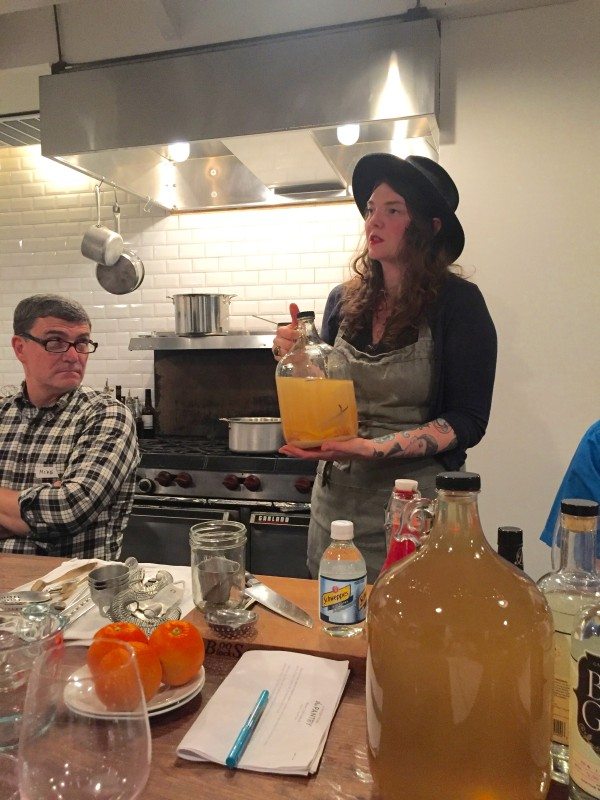 For anything that pertains to handcrafted cocktails, you can count us in; needless to say we had an absolute blast. The class was taught by Anna Wallace, who was the quintessential Bad Ass Bartender herself. She spent a lot of time sharing her knowledge of vintage cocktails, offered helpful insider's tips and her passion for the industry.
We played bartender for a few hours, learned some new techniques, executed some creative cocktail recipes and ultimately gained some bartending panache! Oh, and we drank some de-licious cocktails!
Cheers!
Winter Handcrafted Cocktails *
*I have included the general recipe for each cocktail to satisfy your curiosity, however, if you would like more details, just email me. I don't want to give away all of Anna's secrets!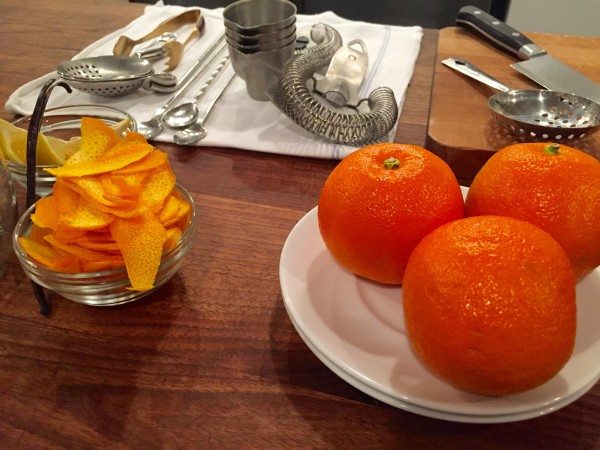 Sparkling Vin Maison – Anna shared with us that "Vin Maison is a type of aperitif that is homemade in France, literally translated to "house wine" and it is typically made using wine, spirit, sugar and spices". Anna always uses ingredients that are in season and chose to include winter-ripe, juicy blood oranges in this recipe.
1/2 ounce gin
1 ounce blood orange juice
1 1/12 ounces Orange Vin Maison
Dash of Orange Bitters
Pinch of salt
Soda water
Assembling the ingredients in the shaker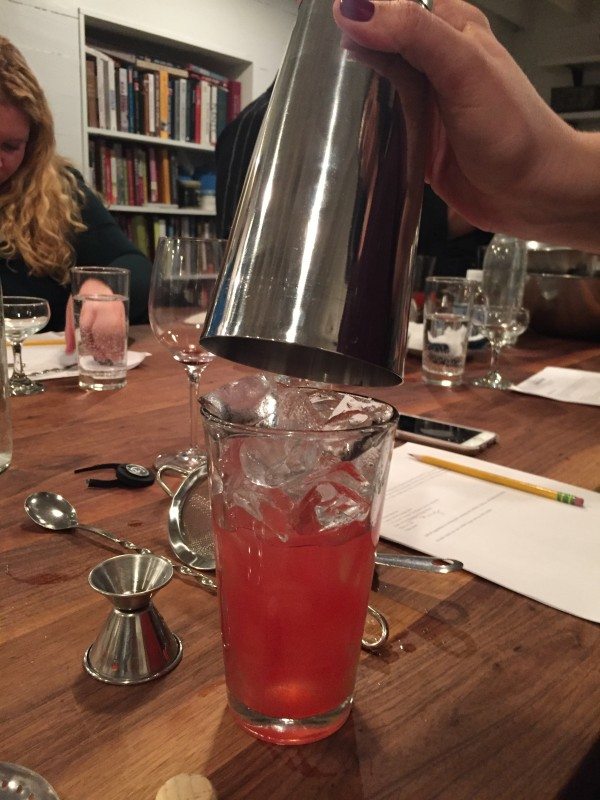 Alex using her perfect shaking technique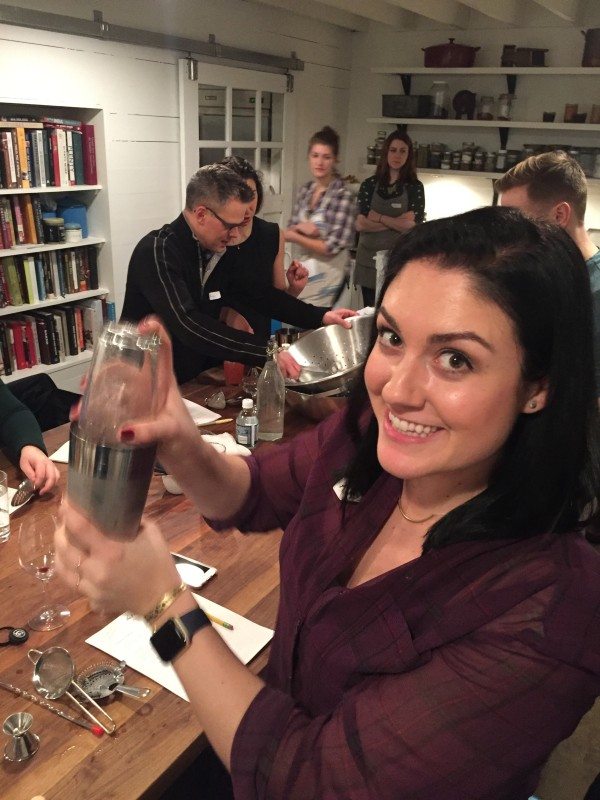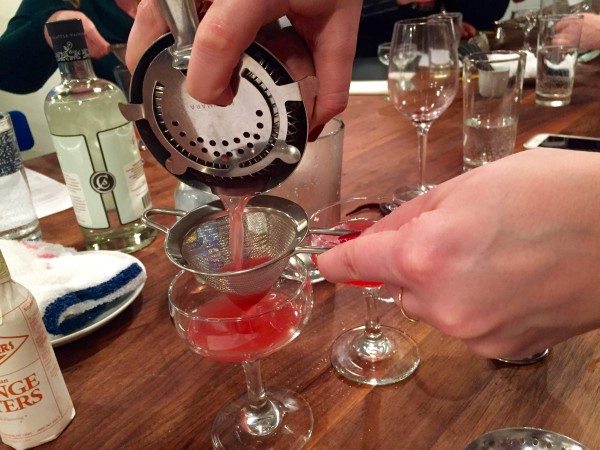 The gorgeous finished cocktail – Sparkling Vin Maison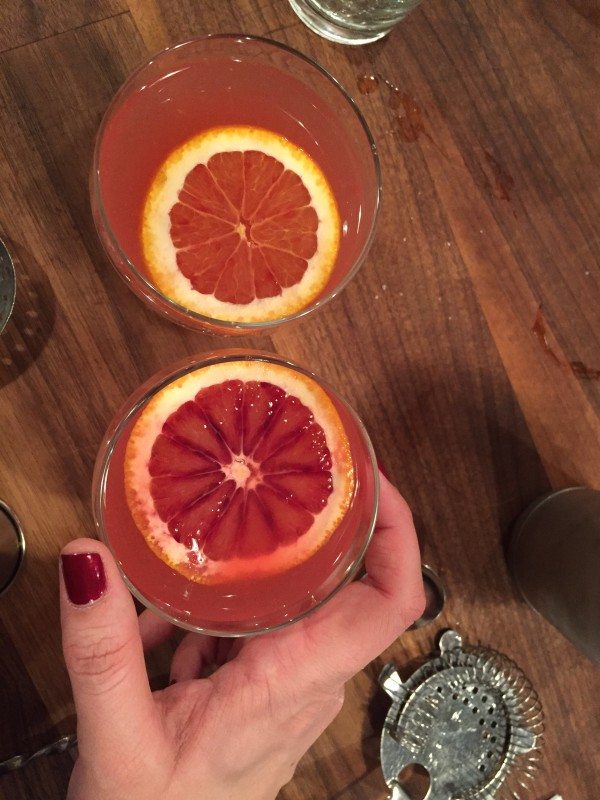 Brandy Milk Punch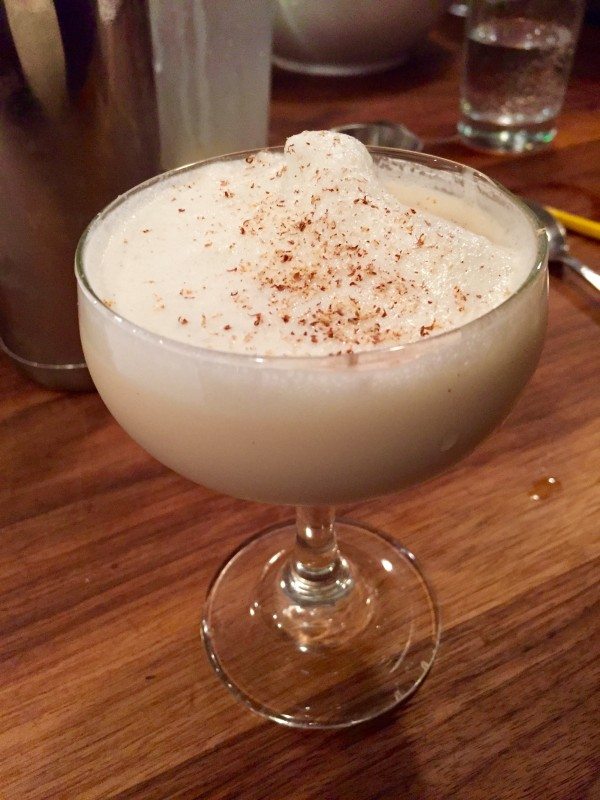 Brandy Milk Punch is an old New Orleans cocktail traditionally served around the holidays after a rich meal or alongside brunch. It looks like it might be too rich and filling, it wasn't at all. It tasted kind of like egg nog but much lighter.
2 ounces of brandy or bourbon
2 ounces of cold meringue milk
1/4 heavy cream
2 tablespoons confectioner's sugar
Pinch of salt
Ice cubes
Fresh nutmeg to garnish
Trader Vic's Punch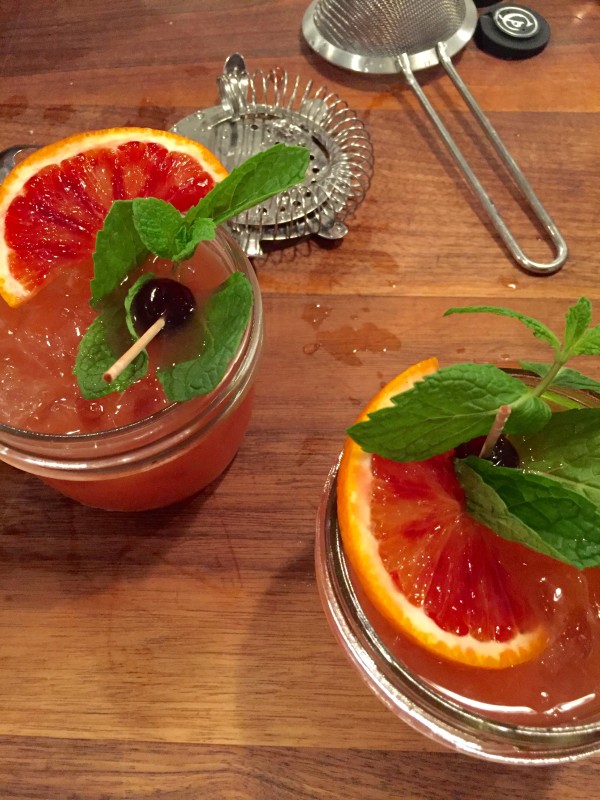 Trader Vic was the master behind most of the Tiki drinks that are in our regular repertoire of vacation cocktails. Anna again used winter citrus fruit juices.
1 ounce blood orange juice
1 ounce lemon juice
1 1/4 ounces bourbon (like Bulleit)
1/2 ounce simple syrup
1/4 ounce homemade orgeat
Dash of St Elizabeth Allspice Dram
Optional garnishes: mint freshly grated nutmeg, amarena cherries
1 blood orange, sliced into wheels for garnish
Oaxacan Hot Chocolate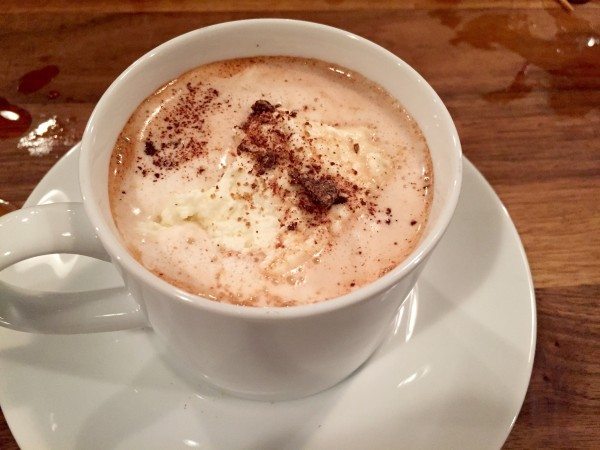 We used a Molinillo which is a traditional Mexican turned wood whisk which we used to whip up the ingredients.These tools are also used in Colombia. This interesting "whisk" was invented by the Spaniard colonists in Mexico in the 1700's.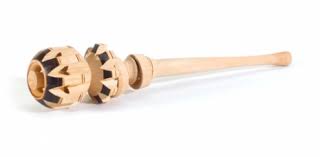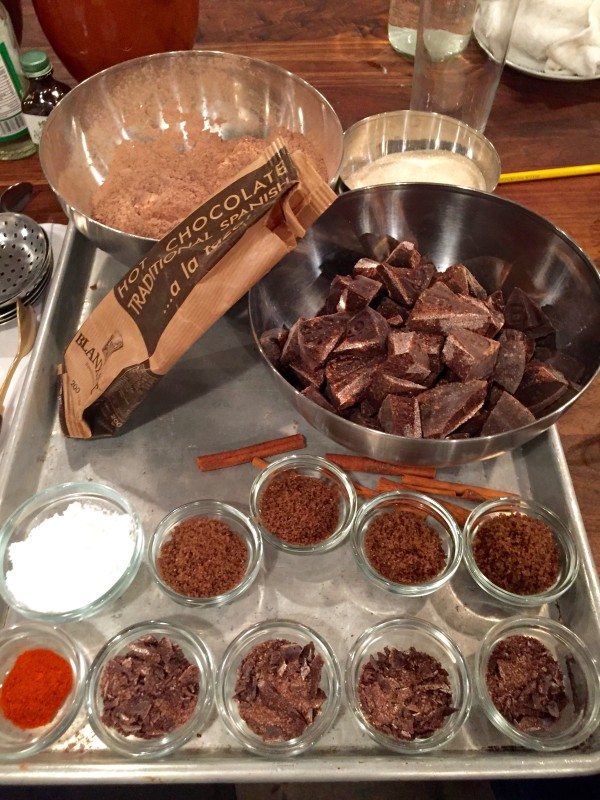 2 cups hot water
3 ounces Ibarra Oaxacan Chocolate; broken into chunks
6 tablespoons cocoa powder, such as Scharffen Berger
2 tablespoons organic cane sugar
1/8 – 1/4 cayenne pepper
4 ounces Cazadores Anejo tequila
1/2 cup heavy whipping cream
1 teaspoon fine sugar
Pinch of espresso salt
Ground cinnamon, for garnish
Oaxacan chocolate, for garnish
This divine adult version of hot chocolate was so delicious, with a kick of cayenne and tequila. I have never had tequila in my hot chocolate and it was such a great idea and very fun!
We are certainly inspired to share these recipes and techniques with our friends and we especially enjoyed learning about drinks with which we were not yet acquainted. Anna made learning fun and frankly how can you go wrong with a Bad Ass Bartending class! We have upped our game considerably! Cheers!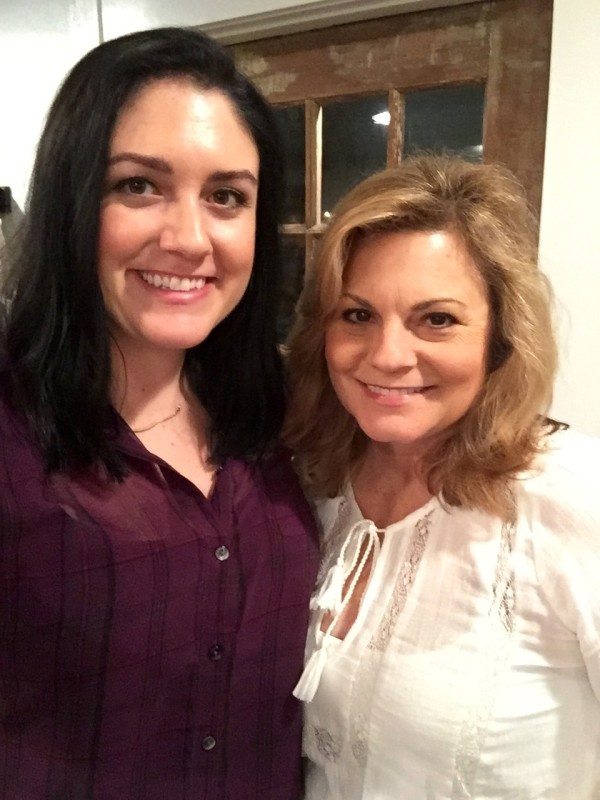 I hope you will connect with us on Facebook, Instagram, Pinterest and twitter and you can always sign up for posts to be delivered to you via email.