Recently, I tried something new.  I am pretty good in the kitchen, however I have never attempted to make ravioli from scratch.  My Mom had recently taken a class at Sur la Table and was willing and happy to teach me! It was pretty challenging, but we had a lot of fun doing it. We also laughed quite a bit and left lots of flour everywhere!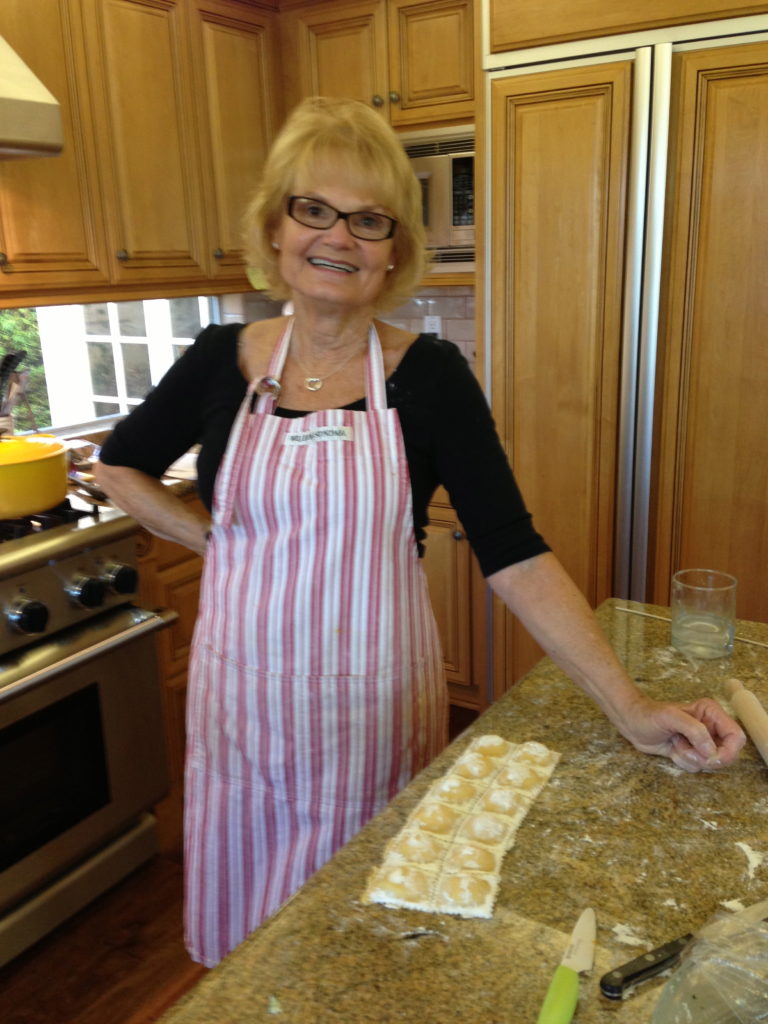 Here is my lovely mother, Linda. She is amazing in the kitchen and has inspired me for years.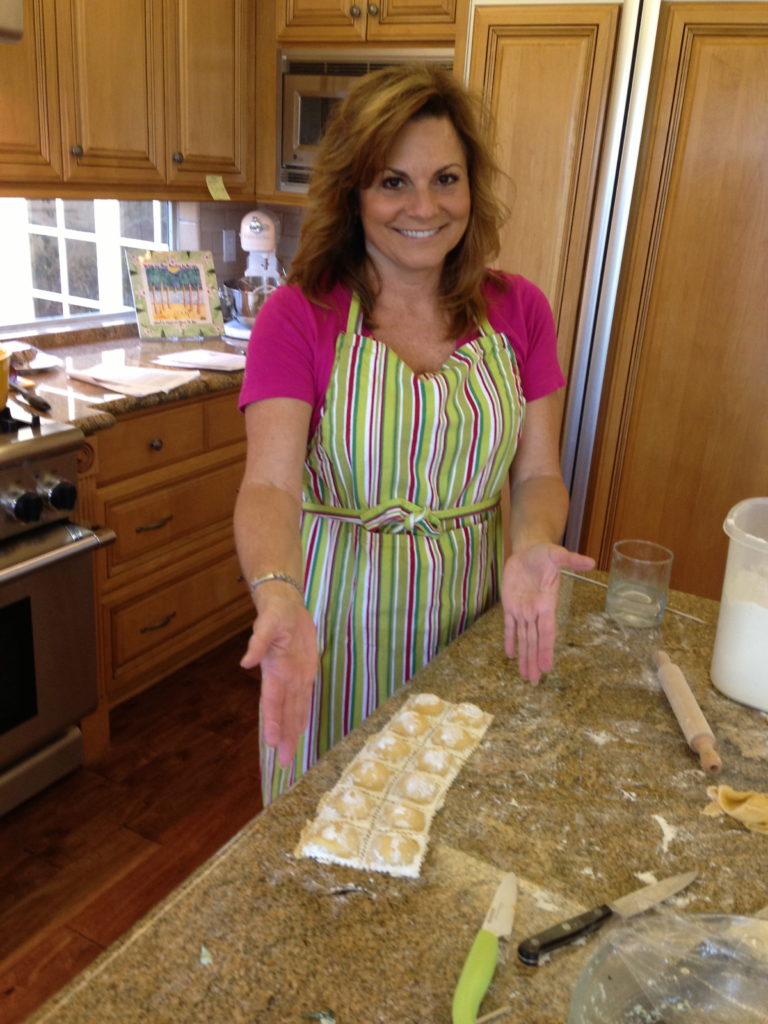 I am enjoying myself!