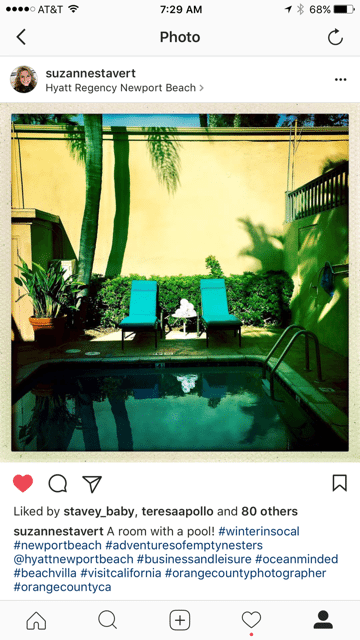 Yes, I am enamored with Instagram!
Need I even mention that Facebook is not the place it used to be? Every time I go on my feed (which I swear only shows me the same 20 people) I am always hoping to see someone's travels, a grandchild, a graduation, an inspiring workout, some delicious food, just a little P-O-S-I-T-I-V-E posting.
I am not oblivious, I know what is happening in the world and I have strong opinions, but I won't be sharing them on FB.
Instagram is HUGE and growing and I have written for years that it is the most fun social media platform. I love the creativity and no one cares about your personal information, everyone can see and like what you share if they find you. You can use a hashtag to find anything you are interested in. Maybe its #pizza or #travel or #ocean, the more specific your hashtag the closer you get to what you are looking for. Check out these Instagrammers for some awesome and engaging photography!