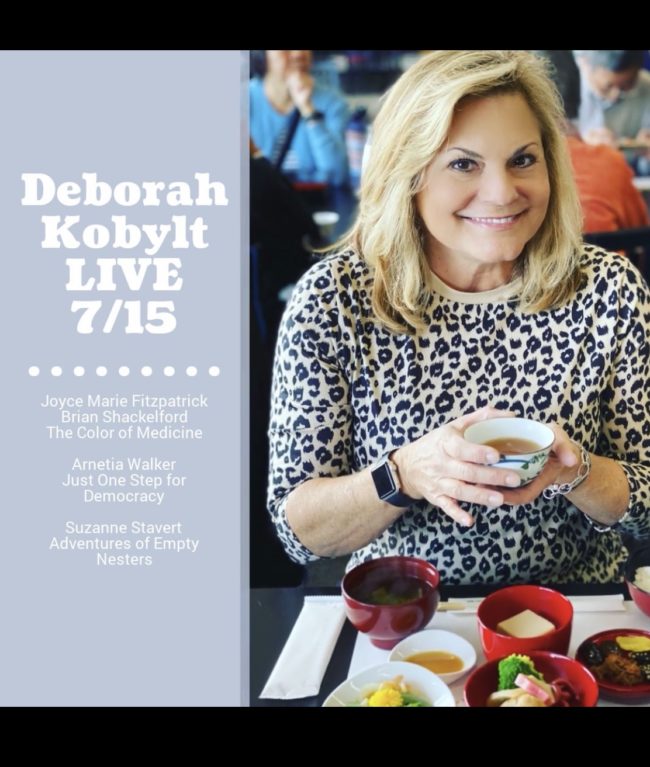 An interview on Deborah Kobylt LIVE
Since we are all working from home, I have an idea for you. Are you looking for something fun to do during your lunch break tomorrow? How about tuning in to a video podcast with Deborah Kobylt! I will join Deborah via Zoom to chat about life as an empty nester.
What changes have we experienced? How are the challenges different now that the kids are grown? What fun adventures do we have planned? Where have we been and where are we going next? I will share about the origin of Adventures of Empty Nesters and a whole lot MORE!!