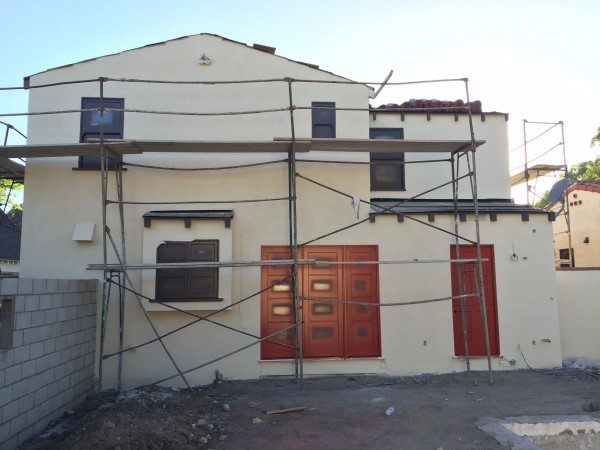 The outside stucco color is a vanilla malt, the doors are a fabulous color of persimmon, and the trim is a chocolate-brown.
More news on the fixer upper renovation!
Oh boy, there is a lot to talk about. I started reviewing older posts from as far back as September. My video makes it fun to see the old house and I was so optimistic that we would be completed in seven months but the reality is more like nine months. What is a couple of months when we have a lifetime of enjoyment ahead of us!
My original video:
If you receive this post via email, click HERE to see the video.