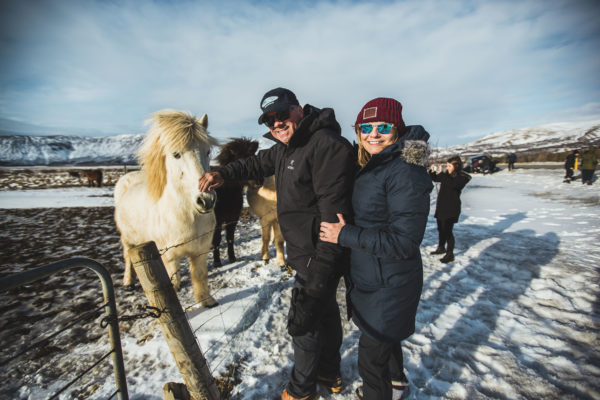 Don't you just love an Icelandic horse! Craig and I had just arrived in Iceland at 6:00am, a day before our Magical Northern Lights Tour with Collette began. With no time to waste, we met up with the Collette video production team at the hotel. After packing the Land Cruiser to the ceiling with camera equipment, we went looking for adventure in a phenomenal Icelandic landscape. The great news was that we didn't have to travel more than an hour outside Reykjavik when we came across this glorious sight! A truly pinch me moment!
The Unique Icelandic Horse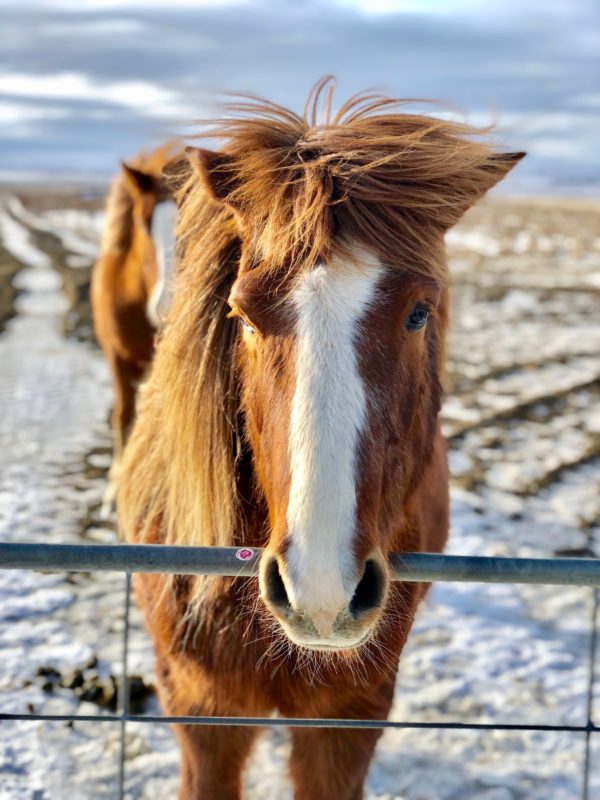 The beautiful and sure-footed Icelandic horse can be seen all over Iceland. I have read that there are some 80,000 horses in the country and there are only about 350,000 people!  These are treasured animals. As we drove the primary highway called the Golden Circle in Southern Iceland, we pulled over a couple of times when we had a chance to see these beauties up close.