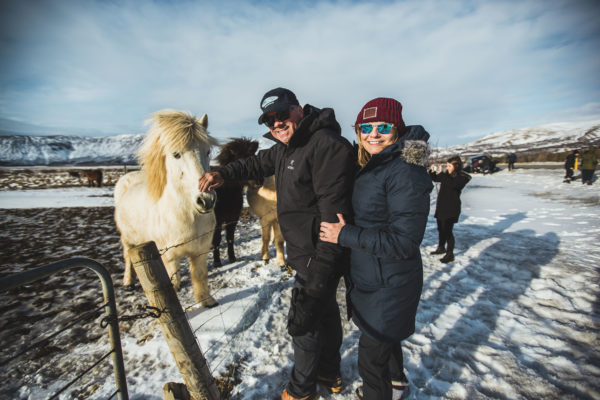 Don't you just love an Icelandic horse! Craig and I had just arrived in Iceland at 6:00am, a day before our Magical Northern Lights Tour with Collette began. With no time to waste, we met up with the Collette video production team at the hotel. After packing the Land Cruiser to the ceiling with camera equipment, we went looking for adventure in a phenomenal Icelandic landscape. The great news was that we didn't have to travel more than an hour outside Reykjavik when we came across this glorious sight! A truly pinch me moment!
The Unique Icelandic Horse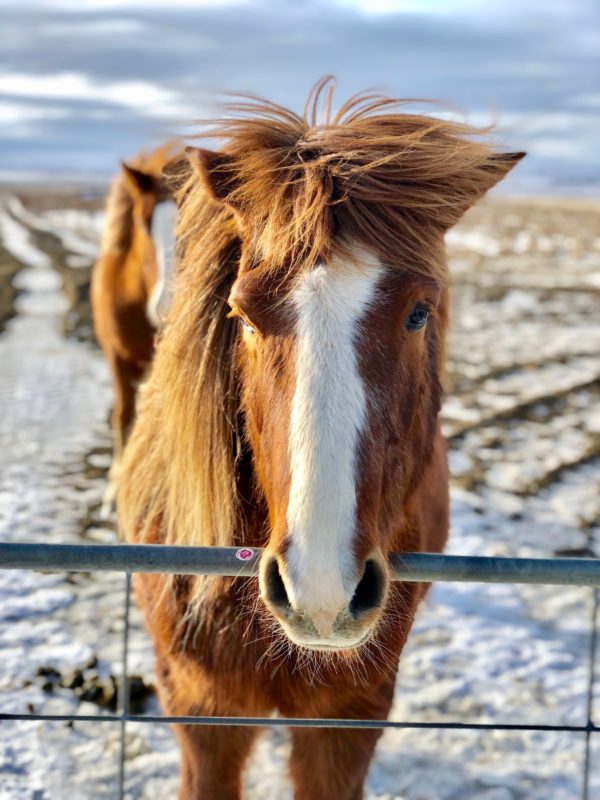 The beautiful and sure-footed Icelandic horse can be seen all over Iceland. I have read that there are some 80,000 horses in the country and there are only about 350,000 people!  These are treasured animals. As we drove the primary highway called the Golden Circle in Southern Iceland, we pulled over a couple of times when we had a chance to see these beauties up close.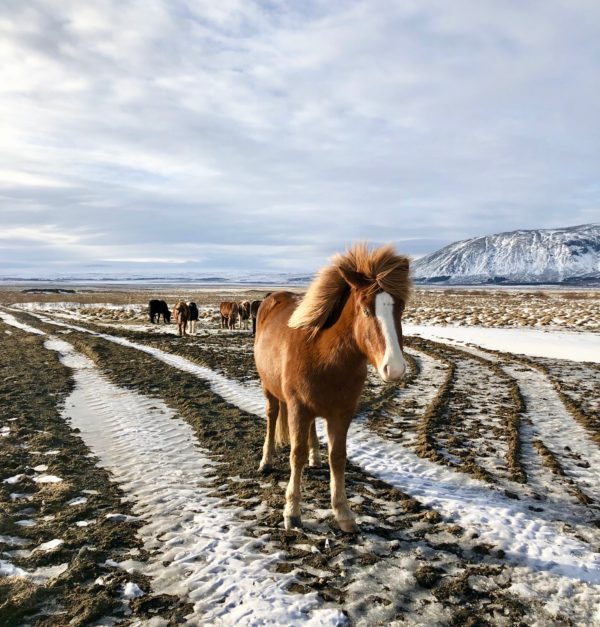 So charming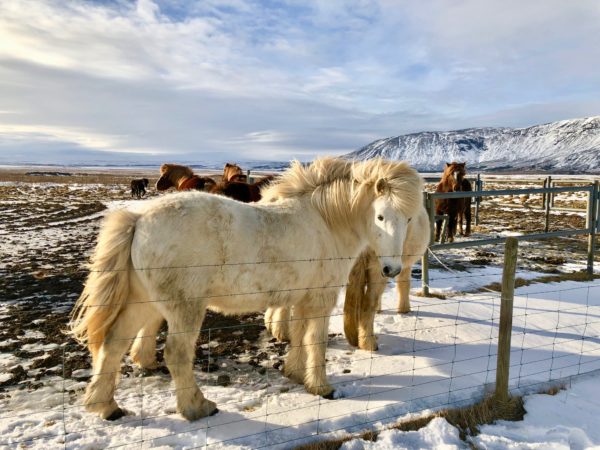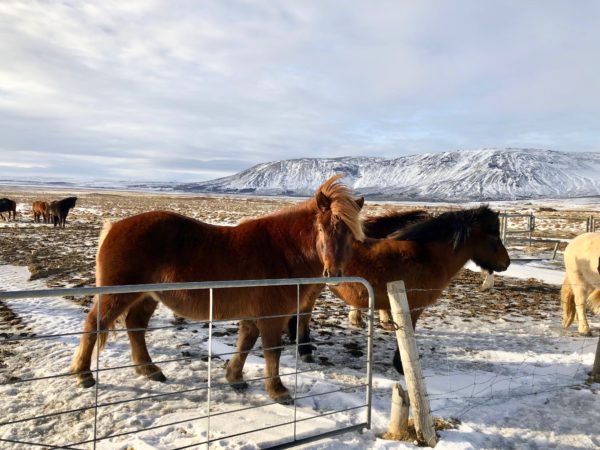 The horses were brought to Iceland by the Vikings about 1100 years ago and they come in a variety of colors of caramel, ivory and black. The long manes blow delicately in the breeze as their expressive eyes look directly at you like they already knew you were coming!
Our experience with the "Icelandic" as it is commonly referred to, was absolutely delightful. They walked right up to us and one put his or her nose into my selfie. These sweet creatures seemed to expect to be petted and acted similar to dogs, nuzzling and trying to get attention.
Now maybe they were used to tourists stopping by and liked the interaction, but it didn't matter to us, we thoroughly enjoyed this serendipitous experience!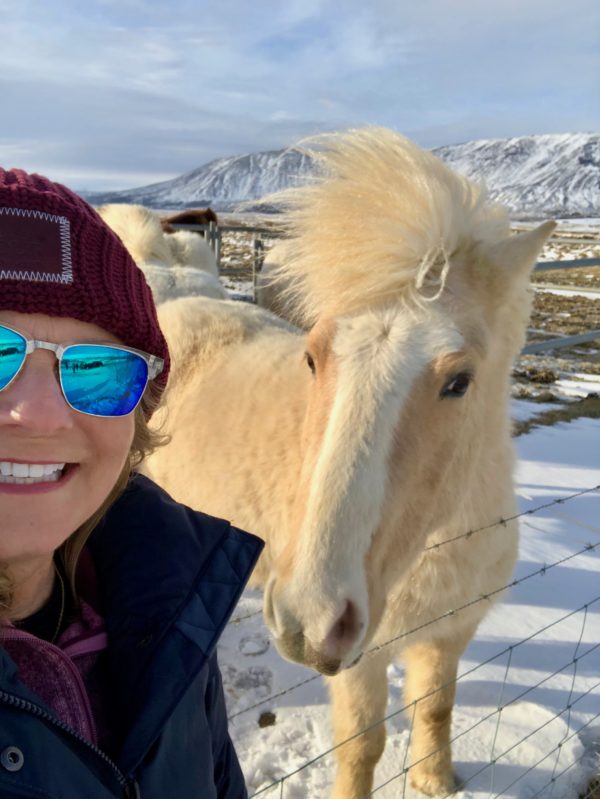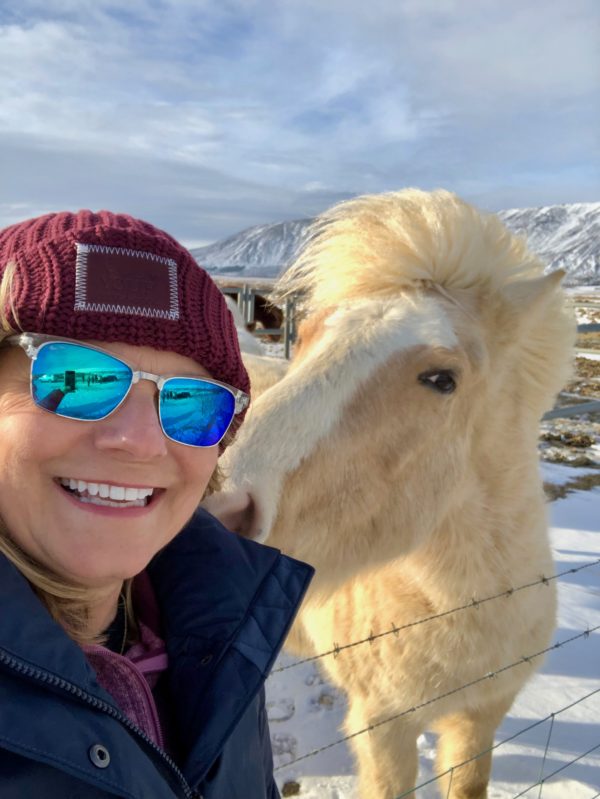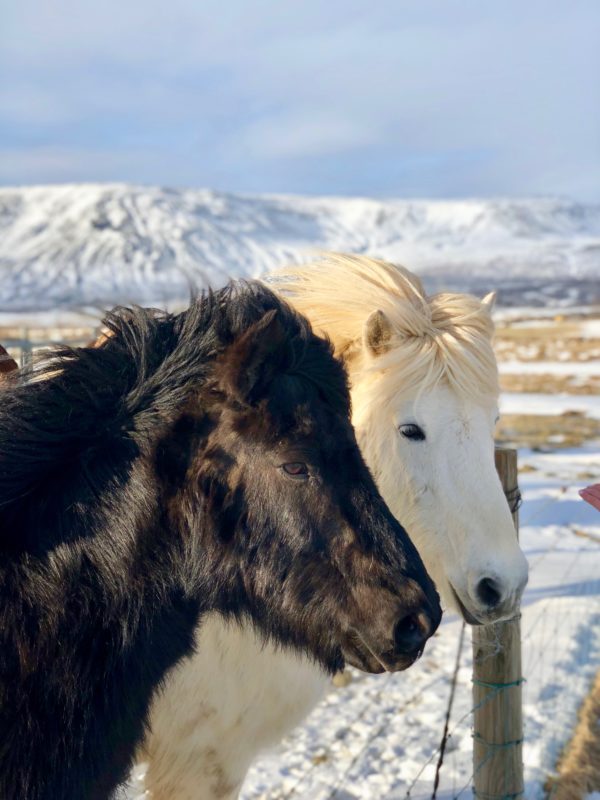 When you travel with professionals you get some really cool photos! Thank you Dan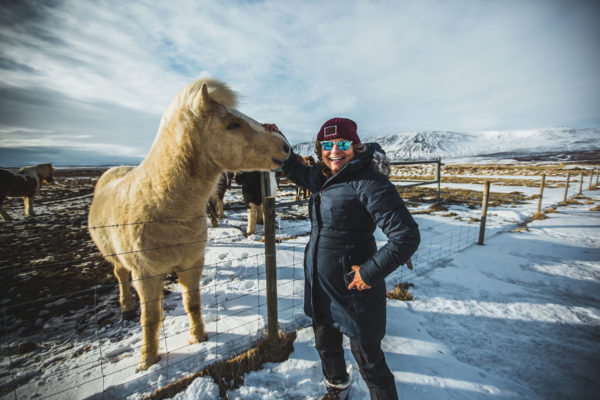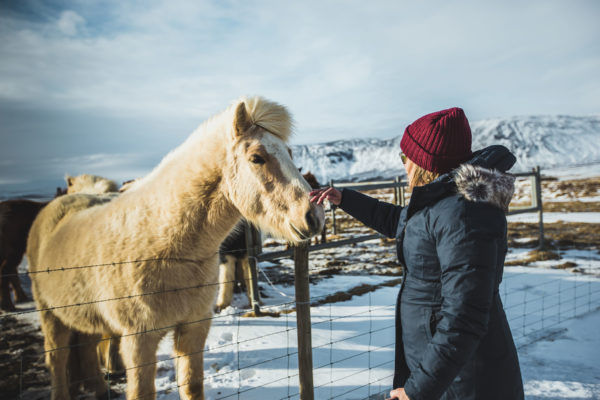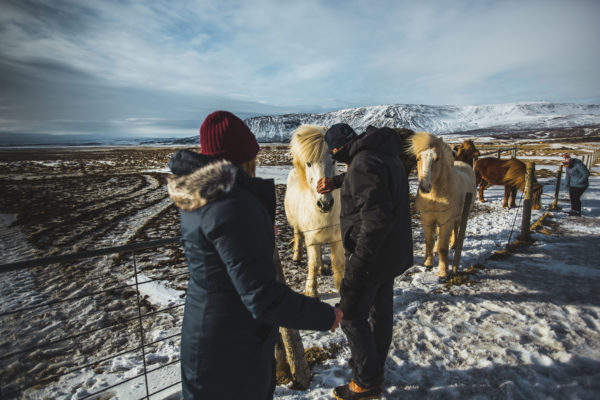 At the end of another day of driving we met this handsome creature.

The weather changes very quickly in Iceland. One minute the sun is shining and the next it is cloudy and grey. All of these photos I took in the same thirty minute period, but each looks quite different due to the natural light.
This particular horse was by itself, his dark-colored pals were off in the distance, not interested in what we were all about. However this one, was particularly curious and seemed to intimate he or she was eager and willing to pose for the camera! You don't have to be an animal lover to be awed by these extraordinary beings!
I talked to her (or him) with a gentle high-pitched voice and it walked right up and waited for us to take photos. As the cold wind blew and it neared sunset, we stood in the middle of nowhere in Iceland, mingling with this most stunning breed of horse. A truly magical moment of travel indeed!
.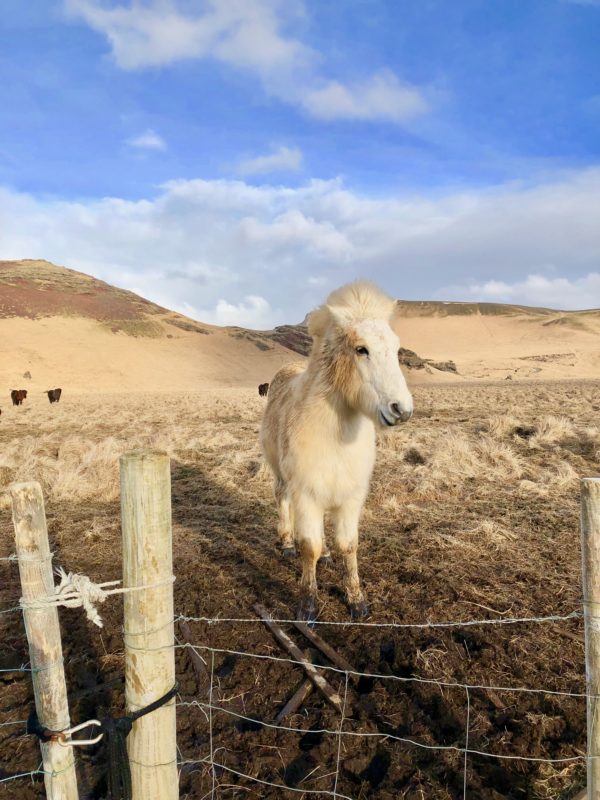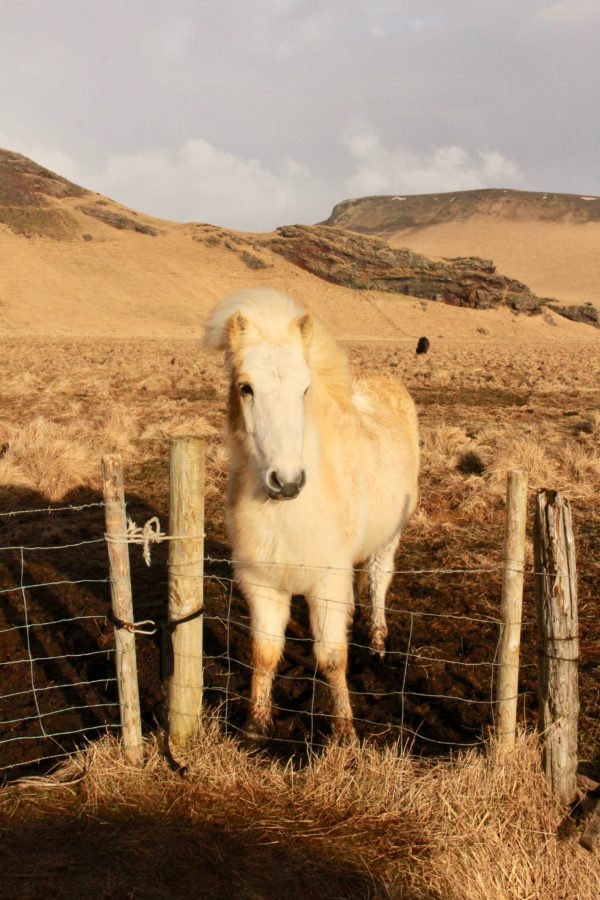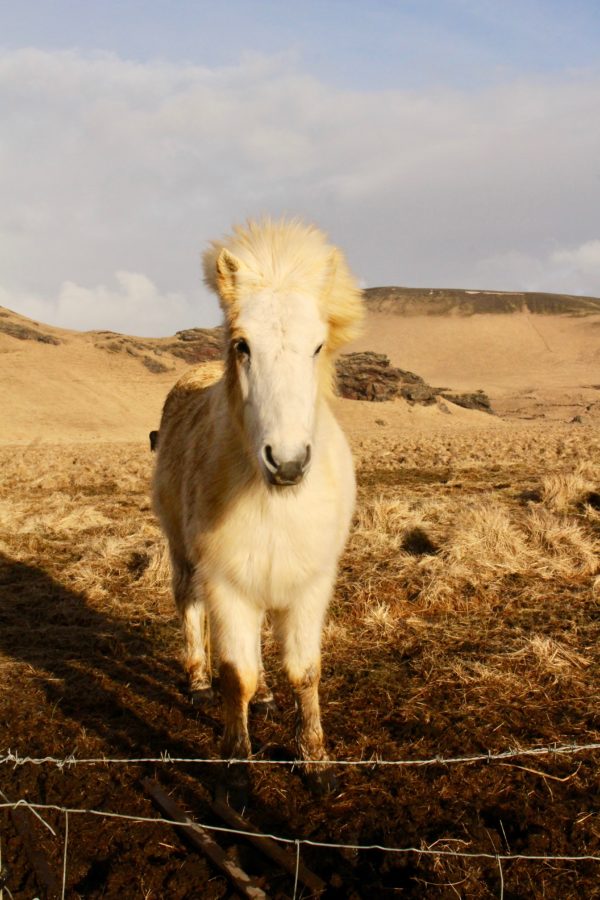 Looking for more about Iceland? Click ==> Here for my latest post!
---
Pin Me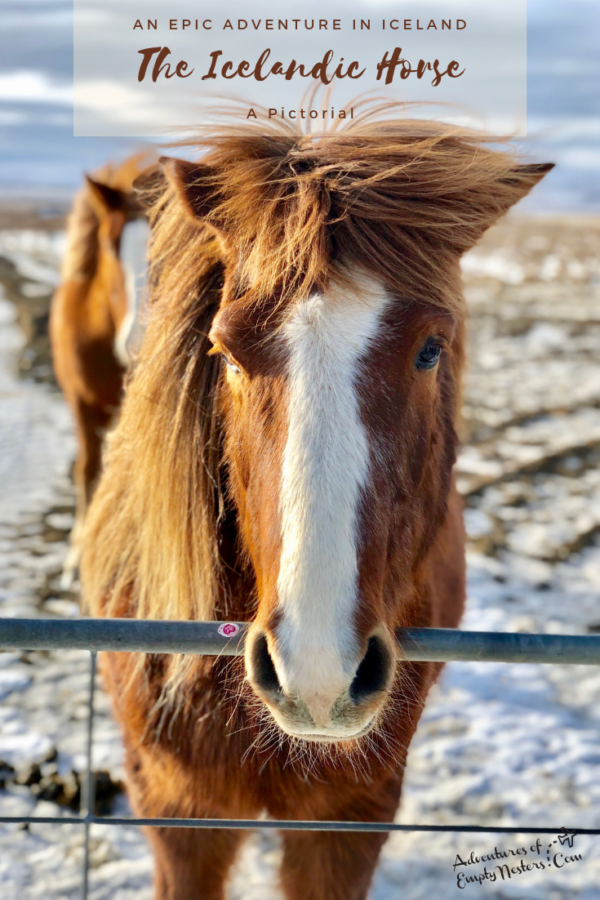 Next up: Icelandic cuisine, a dairy farm and Icelandic tomatoes grown indoors
---
Do you know someone who would enjoy this post? Please forward to them!
Let's connect over on social media here ==>  Follow us on Twitter, like us on Facebook, check out our photos on Instagram, or pins on Pinterest