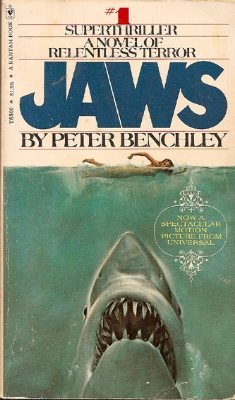 Please welcome our newest Guest Adventurer, Steve Howen, who writes the very clever blog: Tales From An Empty Nest. Steve is married to M'Lissa and has two lovely grown children, Kelsey and Kendall.
Steve will captivate you with his stories. Do you remember when you saw Jaws for the first time? I was in 8th grade – How about you?
---
Forty years ago this spring, the beach seemed like a great place to my 14-year old male brain. Forty years ago today I would not have gotten into the waves if Cheryl Tiegs was waiting for me. I love the water and I loved Cheryl Tiegs (that year's SI Swimsuit Edition Cover Model), but Peter Benchley and Steven Spielberg ruined it all. According to the fine folks at the Florida Museum of Natural History, there have been just over a thousand shark attacks in the United States in the past 343 years, which seems like pretty good odds given the risks I am willing to take for a chicken-fried steak. Of course, like Mayor Larry Vaughn in the movie, the researchers may have had ulterior motives in protecting the tourism industry.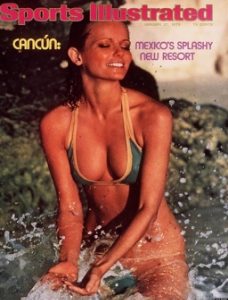 Not much has been made of the film's anniversary and I am not sure why. It is a seminal work in the thriller genre and one of the most popular movies ever made. Adjusted for inflation, Jaws still ranks seventh all time for ticket sales. But good, popular movies are made almost every year; it is the lasting impact of the film that sets Jaws apart. Other than dorky golfers quoting Caddyshack, I can not think of any film that is so strongly connected to an everyday activity decades after its release. And there are a lot more swimmers than duffers.