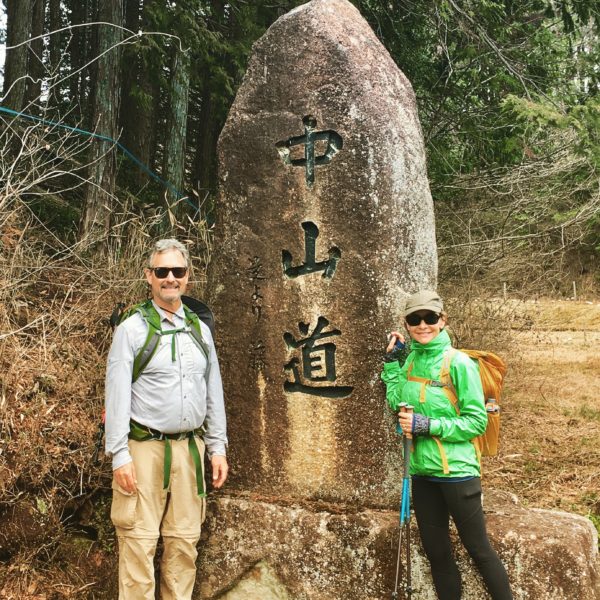 Please welcome back Guest Adventurer, Angela Light, my college roommate and dear friend. She and her husband Jon are avid world travelers and the minute I heard about their most recent travel adventure, walking through Japan, I asked her to share it with you! Thank you Angela! 
Walking Through Japan ~
Last year my then-59-year-old husband announced, "I don't want a big party for my 60th! I just want to go somewhere with you. " Jon is an avid sushi fan and a lover of the Japanese culture, so Japan it was. We decided on a three-week journey around spring break that would include two weeks in Japan and a "relaxation" week in Hawaii on the way home.
We had hiked with Backroads in Iceland the summer of 2015 and absolutely loved it.  Jon wanted to duplicate that kind of experience in Japan.  We love resorts, cities, fancy restaurants and hotels, and lots of culture, but we had recently discovered that we also enjoy another kind of adventure.