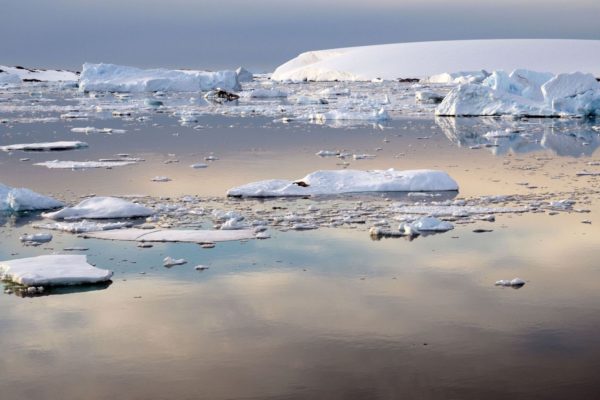 A breathtaking adventure in Antarctica with TravelswithTam.
One of the many benefits of the life of a travel blogger is not only to experience the places we go, but the additional gift of connecting with new people. I have been fortunate to create friendships with many incredible individuals who are interested in adventure and their unique journeys are ones that I have never taken. Tam is a true adventurer and her visit to Antarctica marked her seventh continent!
She has obviously traveled all over the world and often she likes to combine science with travel. Tam's passion for the health and well-being of the ocean and its creatures keeps her busy volunteering to preserve it. On this trip to Antarctica, she traveled with National Geographic.
Thoughts from Tam ~
"I never expected to fall in love with Antarctica. A cold, barren wasteland, freezing and forever gray, or so I thought. No, no, no. It is a beautiful place, filled with incredible creatures, stunning icebergs, and awe-inspiring landscapes. Unbelievable vistas. I never imagined the scope of it…or the absolute cuteness of penguins. My travel buddy, Annie, says you can overdose on cuteness, and that is the truth when it comes to penguins! Traveling on Lindblad NatGeo Expeditions was an exciting experience, and I relished the knowledge the experts shared with us. 
I found the sunsets of Antarctic summer wondrous and seeing the sun set behind the icebergs was surreal. These photos were taken at 1130 pm, and even when the sun sank, the light remained. The sun actually rises just a couple of hours after it sets. My roommate and I slept with the drapes open because we wanted to be able to see the incredible scenery if we woke during the 'night'. The entire trip seemed like a fantasy."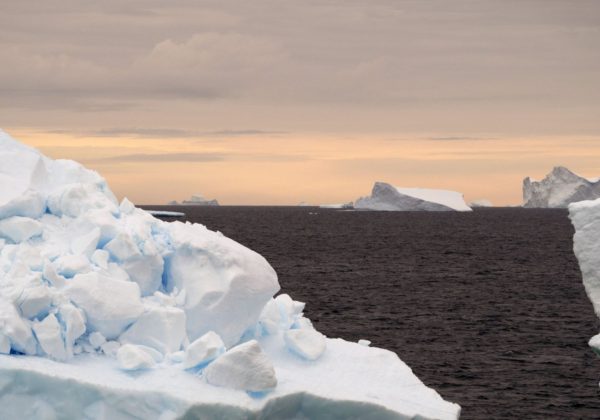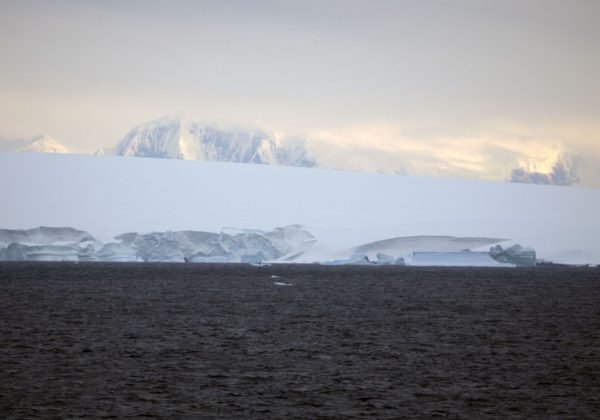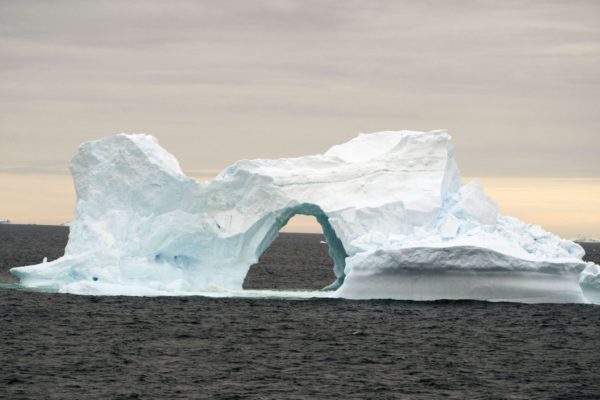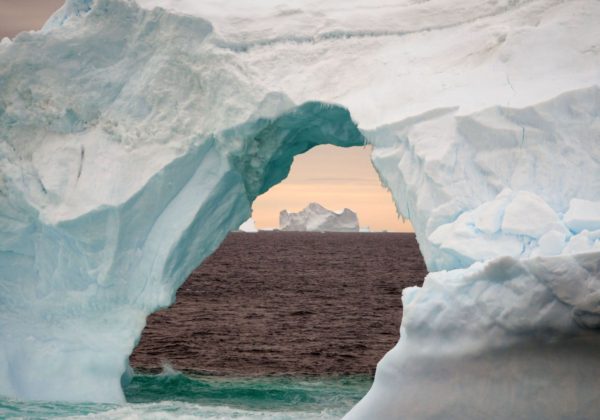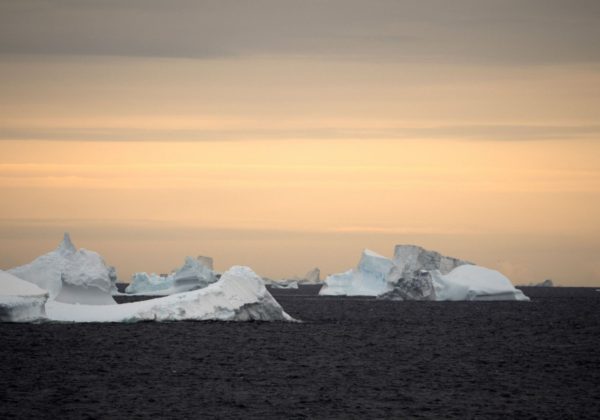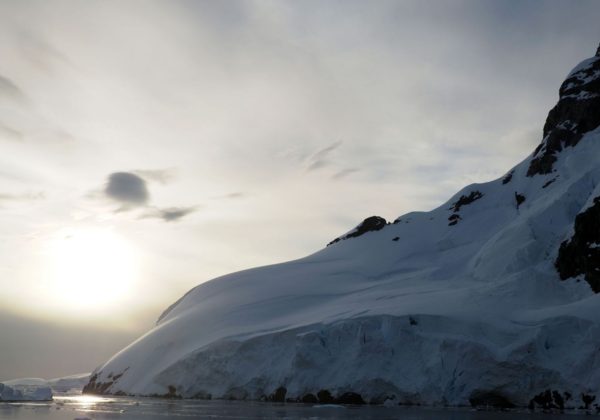 Visiting the enormous, icy landscape of Antarctica has been on my long list of possible empty nester destinations. One day I hope that Craig and I have the opportunity to experience this astonishing edge of the world, but for now, I have my good friend Tam's adventures to enjoy!
Her wondrous photos are so out of the ordinary that they are like what you would see on television, or in high school science class or on a Sunday evening National Geographic special series. I never imagined knowing someone who had seen this in person! How fun for Tam and for us to feel like we were there with her!
Thank you Tam for sharing your incredible sunset photos and I look forward to sharing more of her penguin photos next week!
To read and see more of Tam's adventures ==> You must visit her at TravelswithTam!
Have you ever been to Antarctica? Is it on your bucket list of adventures?
---
Are we connecting on social media? You can find me here ==> Facebook, Twitter, Pinterest and Instagram
Would you like to receive these posts via email? Just leave your email in the small box, top right corner.