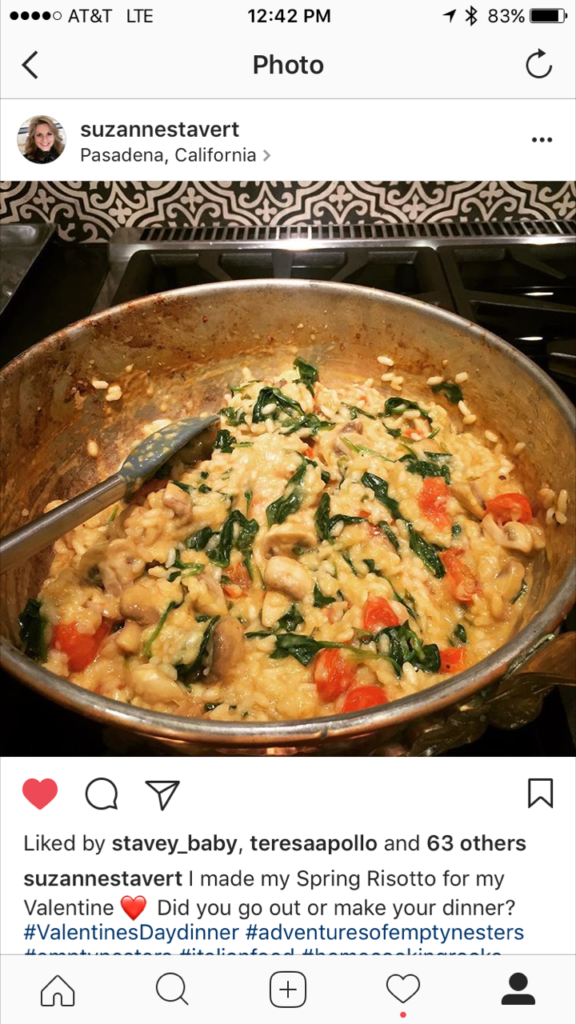 Family time and our favorite risotto recipe ~
Cooking and eating great food is a huge part of our everyday life, as well as our traveling experiences. While on a trip, we have fun searching for terrific local cuisine, I take foodie walking tours and attend a cooking classes and while at home, cook for our family or just for Craig and I in the Empty Nest.
About five years ago, I carefully assembled all of our family's favorite dishes and created a cookbook, Recipes From Your Childhood. I self published through Blurb.com and really enjoyed the experience!
What I loved most was being able to give our children recipes to meals that they loved as children and this allowed them to revisit many wonderful childhood memories. For this labor of love, I tested every recipe and photographed each finished product myself. It is my "go to" cookbook and has made my personal recipe organization a breeze.
Craig's very favorite dish is risotto, any kind of risotto. If a risotto special is on the menu, 9 times out of 10 he will order it. Risotto by itself is kind of a blank canvas and by adding a few other ingredients it becomes a masterpiece. We don't even add meat to this recipe and it is super flavorful.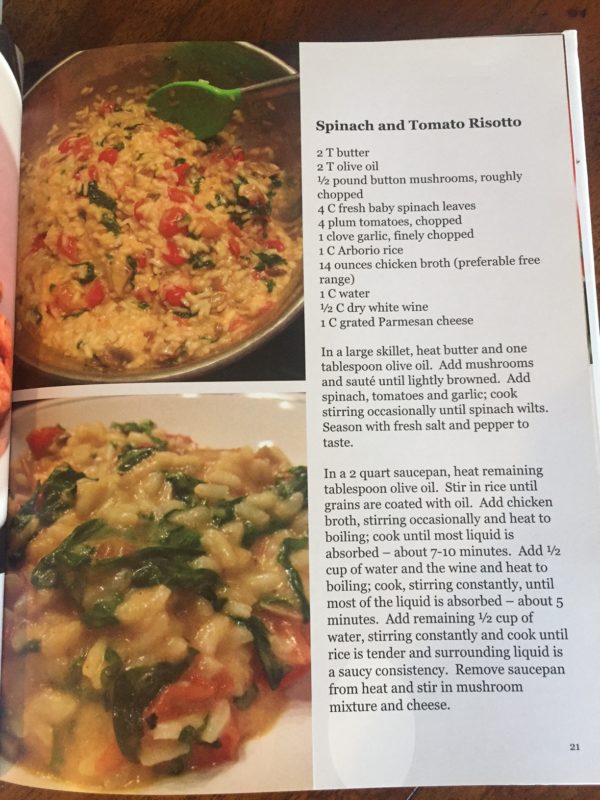 This past Valentine's Day, I made our favorite Spinach and Tomato risotto. To go with it, I make a simple green salad of butter lettuce, blue cheese and avocado and toss it with a mustard vinaigrette. Voilá, dinner is served. I posted my photo on Instagram and had many requests for the recipe. I just photographed my cookbook page so you could see it. This recipe is fool proof and perfect every time.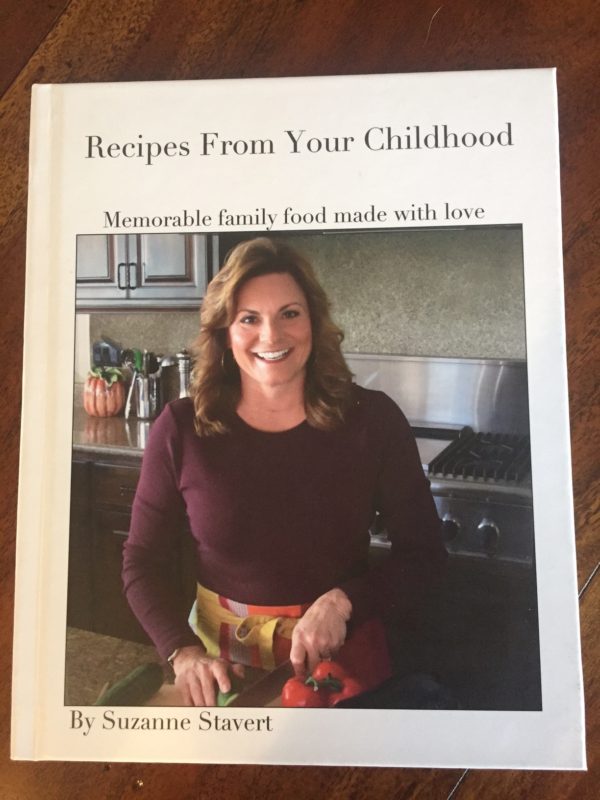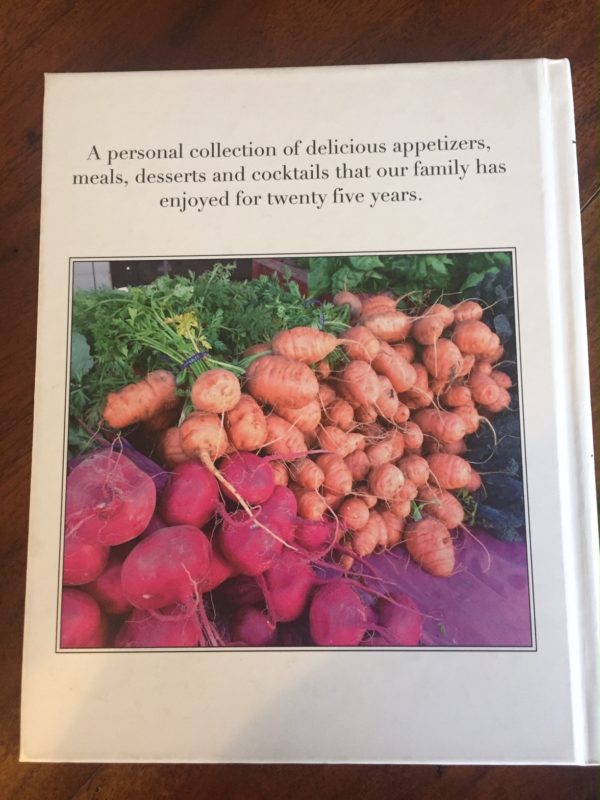 Do you have a favorite "go to" recipe that your family adores?
---
Are we connecting on social media? You can find me here ==> Facebook, Twitter, Pinterest and Instagram
Would you like to receive these posts via email? Just leave your email in the small box, top right corner.