A Foodie Adventure in LA – Breakfast at Sqirl
I have a foodie buddy, her name is Keri and I have known her since I was 12. Yep, 12. When we moved back to Pasadena, it gave me the chance to reconnect with some wonderful longtime friends. It feels so food to slip right back into a friendship even after not spending much time together in decades.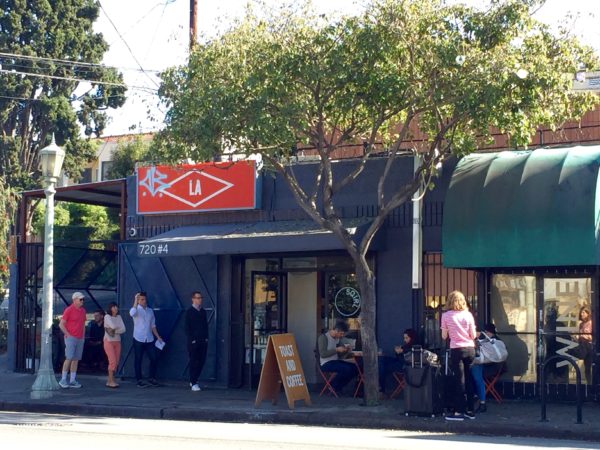 Keri and I plan food adventures to try restaurants we have not yet had a chance to visit. She and I have so many things in common that this process is simple. We pick a place, set up a time to visit, try a few dishes and discuss. We even allow a little driving distance because the traffic doesn't bother us, we always have lots to talk about so the time flies!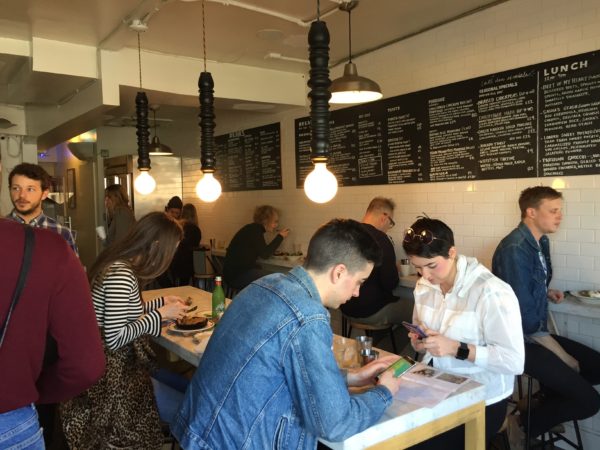 Our most recent adventure was to have breakfast at Sqirl. Cute and clever name isn't it? When I lived in Orange County, this type of trip to LA would have been such a traffic nightmare that I never could have driven to this spot for breakfast. Living in Pasadena is such an advantage when it comes to eating at great places in Los Angeles.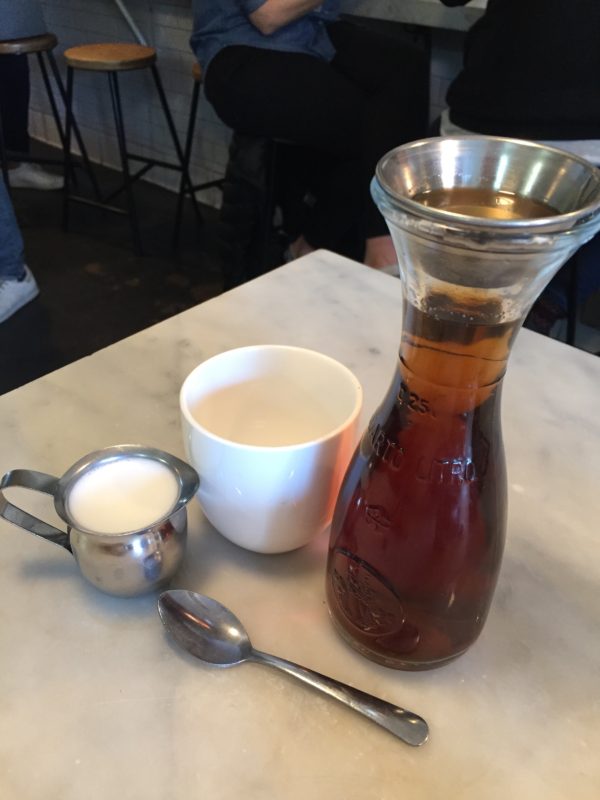 Sqirl is uber popular. There are so many glowing reviews and positive press about Sqirl that you would need an afternoon of reading to catch up. Just look at the chalkboard menu above which changes with the season and with what is fresh, local and available.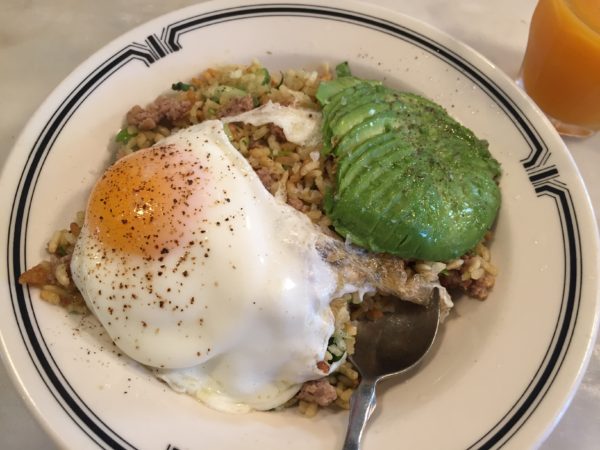 The food is eclectic, healthy, surprising, tasty, inspiring and down right ridiculously good. The restaurant started as a preserves company in 2011 and then expanded to serve breakfast and lunch one year later. It is a bustling, tiny spot on the corner of Virgil and Marathon, in a non-descript building with a line always lingering way beyond the door.
I would wait hours for the meal that we enjoyed. Keri and I shared everything and after our first bite of the Crunchy Rice Salad, with wide eyes and huge smiles… we could not believe what we were tasting! It was rich, buttery, crunch with a perfect kick of spice and salt.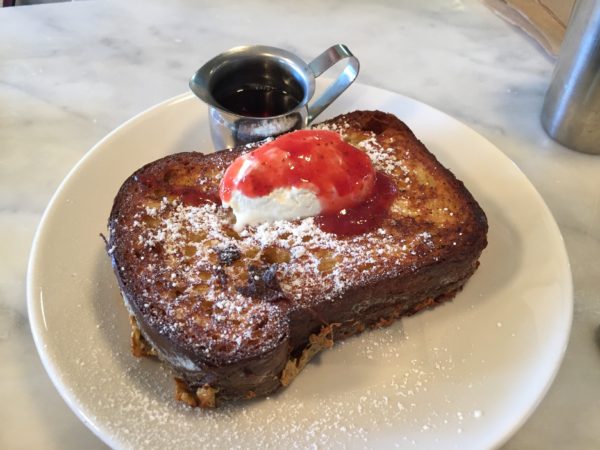 To balance our savory with sweet… we ordered this puffy Pain Perdu with creme fraiche and housemade preserves.
As chef/owner Jessica Koslow explains, "Depending on the season, you might find Gravenstein Apple Butter, Moro Blood Orange Marmalade, Wild Boysenberry, or a Blenheim Apricot preserve to take home in a jar or, if you prefer, spread over a slab of Brioche toast."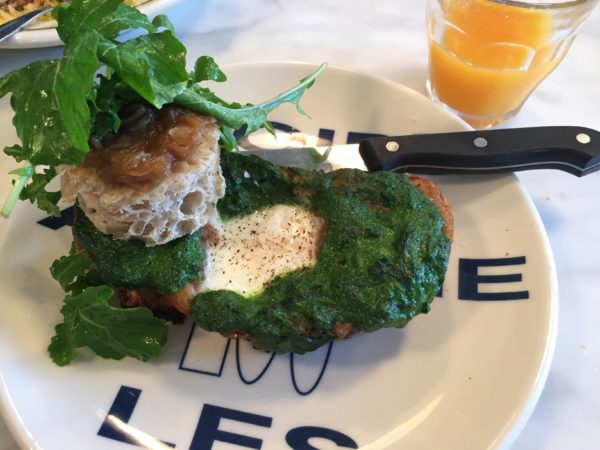 The menu is a massive chalkboard and the choices were kind of overwhelming. We wanted to be careful not to miss anything we would regret not eating. A friendly patron said " You cannot go wrong with anything here, however, you should not leave the building without trying the Crispy Rice Salad and the Pain Perdu." Enough said, but we added one more dish for good measure.
This is a must visit when you are near Los Angeles!
720 Virgil Ave #4
Los Angeles, CA 90029
(323) 284-8147
Have you been somewhere cool recently? Let us know!
---
Are we connecting on social media? You can find me here ==> Facebook, Twitter, Pinterest and Instagram
Would you like to receive these posts via email? Just leave your email in the small box, top right corner.