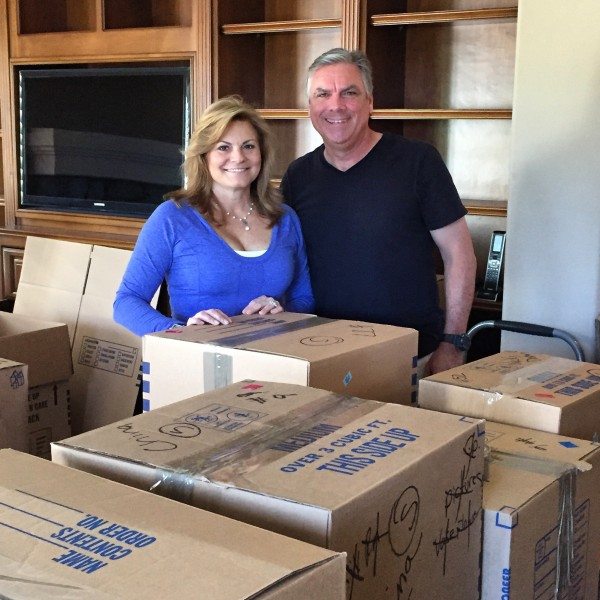 The Empty Nester Downsize
Maybe it is because I am knee deep in an empty nester downsize, but I am now hearing from e-nesters everywhere who have already successfully completed this same adventure. They are telling me: "Been there done that" and many of them have done it several times. My generation is selling their larger family home and opting for a smaller footprint, something more manageable, more cost effective.
Many mid-lifers have chosen to move closer to their aging parents and nearer to their new grandchildren. (No grandchildren here yet) They have given away, donated and thrown away items that are no longer considered necessary.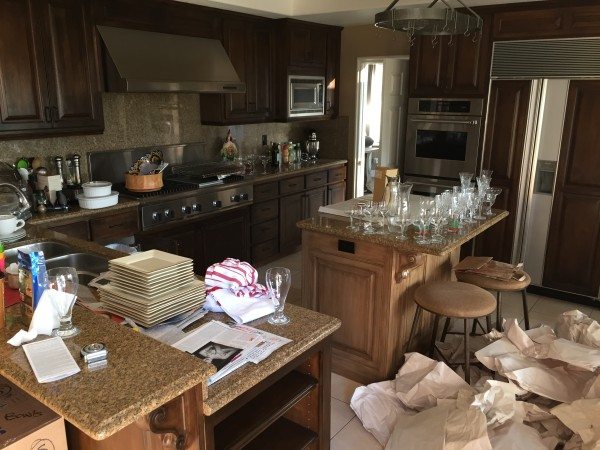 I have been using the word "downsize" to describe our move from a larger home to a charming older one that is half of the size and needs extreme renovation. My husband Craig likes to use the positive description "rightsize", so I am embracing this new term.
Honestly, we own truckloads of stuff that we do not need, do you? Countless idle purses, childhood baseball cards and memorabilia, our kids' favorite stuffed animals, their childhood artwork, sports equipment and even great grandma's doll collection.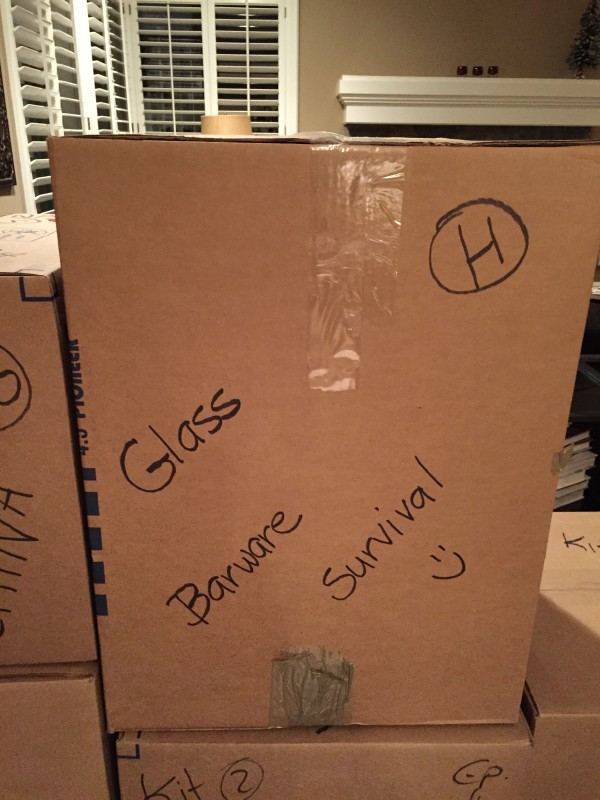 Our cupboards are full of far too many vases, glasses, dishes and a plethora of assorted crap. Our home was large enough that space was never a problem and our extra stuff got lost and forgotten behind the cabinet doors. We knew there was too much, but there was always room for it and we would get to tossing it out…one day.
Surprisingly, in one short week, I am truly getting over the worry of missing my precious and unnecessary extra belongings. It is so refreshing to realize "what we really need" is our family and friends. The "stuff" is so secondary. However, what I am dealing with… is the emotion.
Our children are our greatest joy and watching them grow up in the same house for most of their lives, the emotions tend to jumble together. I remember when our daughter Alex wanted to redecorate her bedroom and when our son Nick topped the growth chart on the wall in the garage. Countless birthday parties, baseball team gatherings, family Christmas Eves, cookie baking and cuddling on the couch watching their favorite shows are some of the incredibly special memories I have associated with our family home.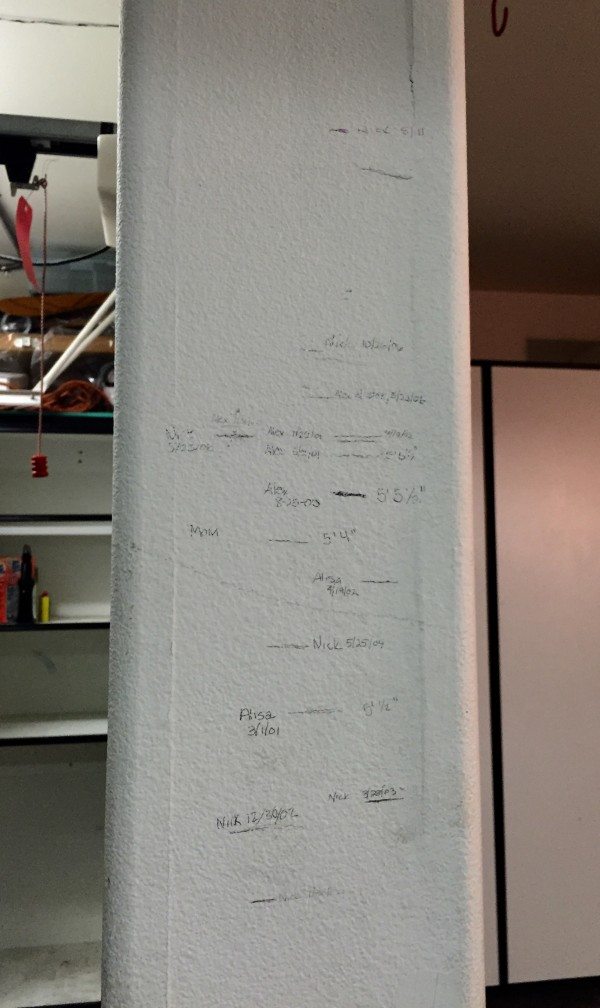 I will attempt to understand that it is not the house that holds the memories, stories and emotions, but my brain and my heart. I will realize that I don't need to have the physical structure to cherish our happy times together. Although it sounds fairly simple to do, it will be a work in progress.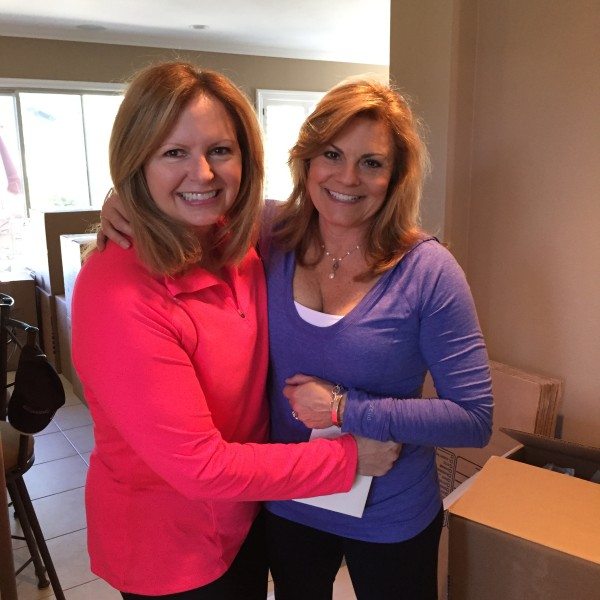 After 23 years of raising our kids along side our amazing friends in our beautiful house, the memories came flooding in when it was time so say goodbye. I know that it is not a forever goodbye, but I won't be in their day-to-day activities and they will not be in mine. I choke up thinking about how I won't see their beautiful smiles, start my week with Boot Camp and meet my best friend for lunch on a whim.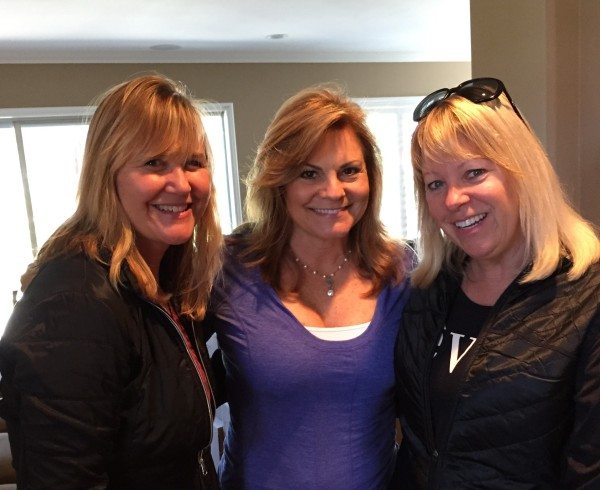 I am desperately trying to focus on the positive, the exciting future we have ahead and the expressive, delighted look on my Dad's face when we get together. I have lived here for only a few days and I have already spent one night with each parent, gone out for Mexican food and margaritas with Dad and his wife Pam and out to lunch with my Mom. I have talked with my brothers nearly every day.
My youngest brother Kirk, wanted to "stop by" the new house on move-in day. In 30 years my little brother has never "stopped by" because I have lived 75 miles away. My middle brother Guy, works close by and we all can get together any day of the week instead of just celebrating holidays and birthdays.
An additional heartwarming detail of this experience is the tremendous outpouring of support from friends, family and from "friends" on social media. You can say what you want about what Facebook is or isn't, but there is a sea of cyber friends out there enthusiastically supporting this new endeavor. I am humbled by the compliments and praise for our "ability to make such a drastic change" and "having the fortitude to try something completely different".
The numerous well wishes, words of comfort and blessings offered have touched our hearts. I am so grateful to you all and hope you enjoy watching and reading all about this intriguing new adventure.
I am exhausted, covered in dust, living in a house with some very loud crickets and 78 year-old plumbing, but excited to renovate and design an amazing rightsize house with my husband and dog, Rocco. Our kids will come visit, but this sweet little Spanish house (with lots of potential) in Pasadena is a project that will consume our time, as well as enhance our Empty Nester life.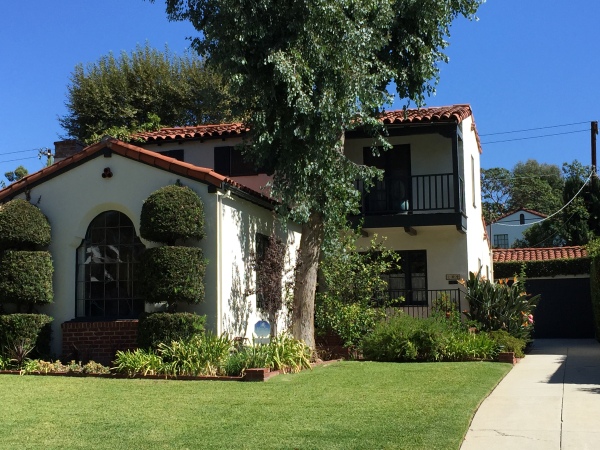 Stay tuned there is so much more to come!
Suzanne