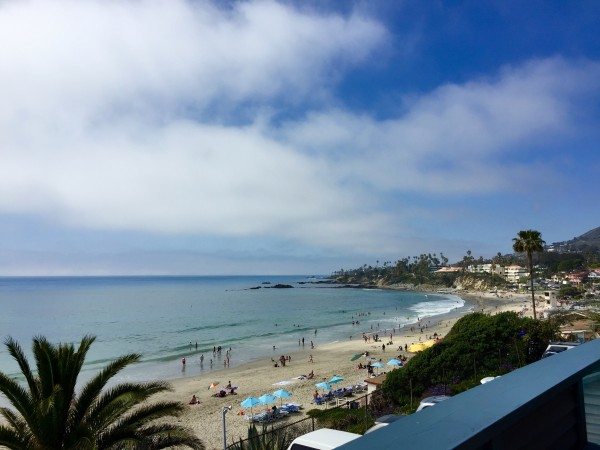 A walking tour in Laguna Beach… yes please! Not only did I have the privilege of leisurely walking and eating my way through the charming streets of Laguna, but I learned a great deal of the history of the area as well.
Although I lived in South Orange County for 27 years, I must admit that my knowledge of the history of Laguna Beach was rather limited. However, Jeanne Lange of Savor Laguna dazzled me and the enthusiastic group of my fellow travel bloggers with wonderful stories of the founding fathers (and mothers). You will have to take the tour in order to learn of the original settlers, movie stars, artists and entrepreneurs who established this amazing beach town.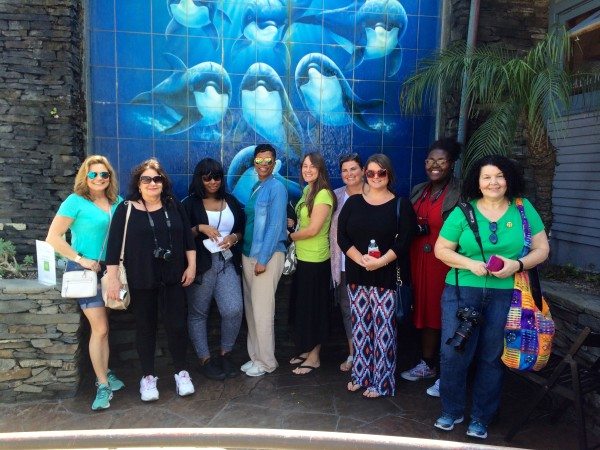 We were invited by Savor Laguna to experience one of their super-fun, guided walking food tours in downtown Laguna Beach. This lively group of foodies were here to attend the Women in Travel Summit in Irvine, CA. The Women in Travel Summit is the first and only travel blogging summit by and for women, organized by Wanderful.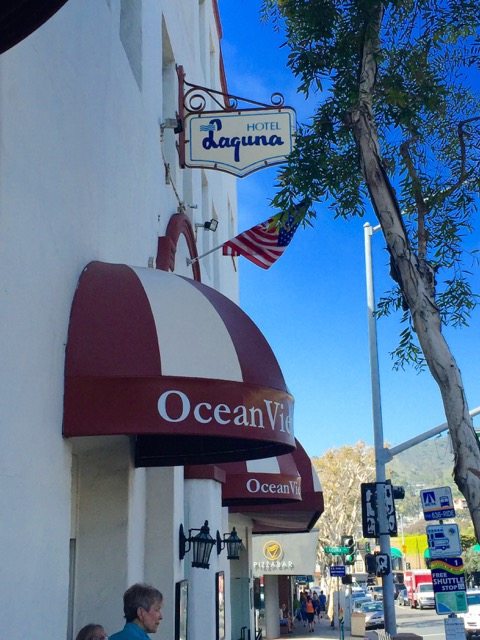 We began the tour at the historic Hotel Laguna and finished about 3 hours later smiling ear to ear with happy memories of the delectable local food we had just tasted! It began with pizza on the beach and ended with divine gelato… with a sassy margarita and authentic Mexican food in the middle. We managed to enjoy a fabulous sampling of some of the tastiest foodie finds of Laguna Beach. Thank goodness we were walking, it did help us digest a bit before the next stop!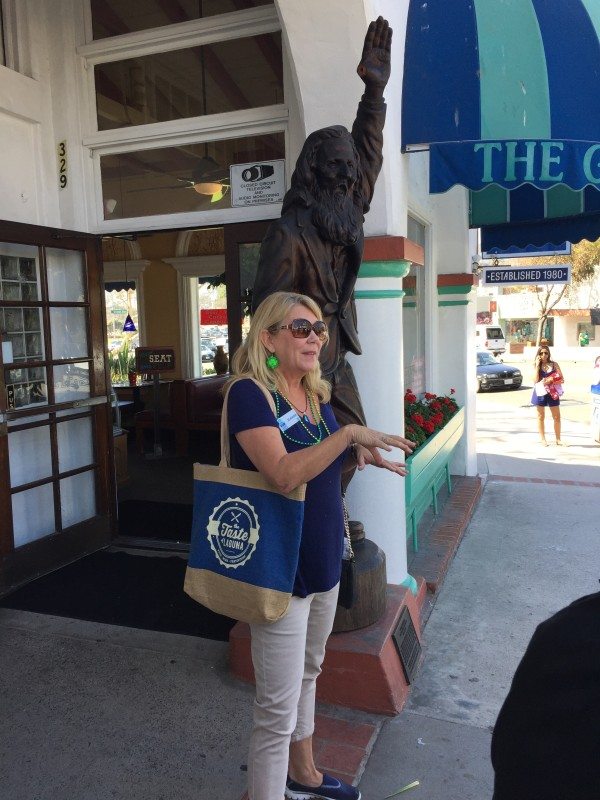 It was super fun and easy to let Jeanne take us through the idyllic downtown streets, pointing out important landmarks, exquisite views, unique shops and some innovative bites of food! So yummy!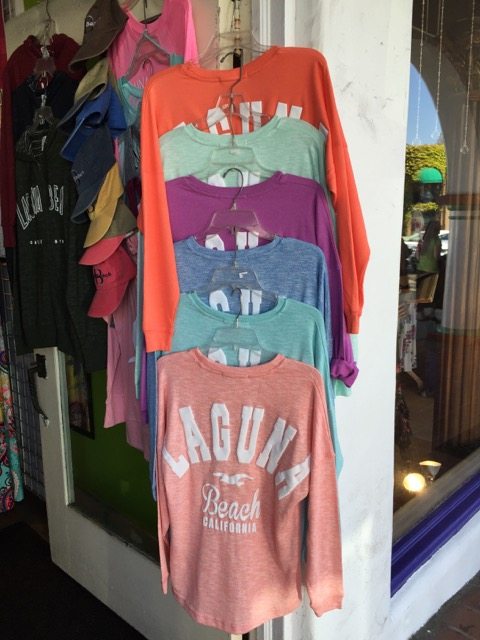 Our first stop was the Pizza Lounge where we sat just a block from the beach enjoying a slice of fresh pizza made especially for us!  For all of their customers they are happy to deliver right to the sand! Just imagine chillin' on your beach chair waiting for your delicious Pizza Lounge pie to arrive! Love it!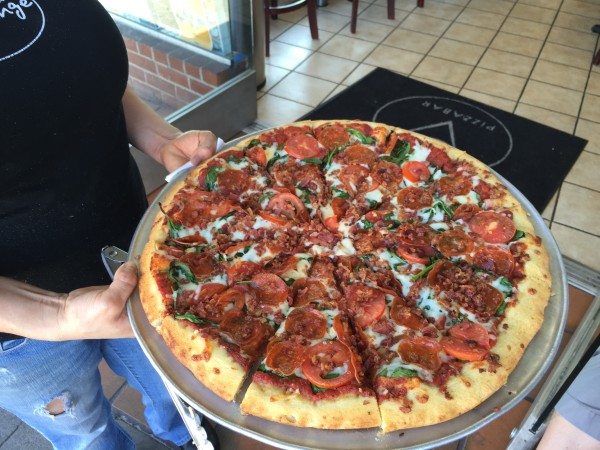 There was a lot of ground to cover so we quickly moved on the to next stop on our tour, the beautiful Wyland Gallery where we were captivated by Wyland's extraordinary vision and talent. Since 1978, Wyland Galleries has been the art community's preeminent showcase for the finest in marine life paintings, sculpture and photography. We also had a chance to walk by the famous Main Beach of Laguna with picturesque views and the charming lifeguard tower. A perfect stop for a group photo!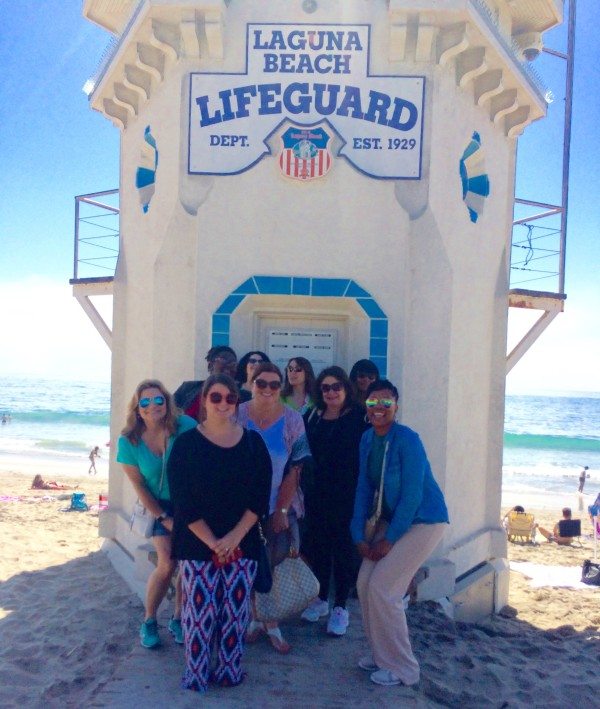 Have you ever heard of Clam Chowder Fries with Bacon?? Oh my goodness! "SLAPFISH brings you real American seafood, redefined with simple flavors and a healthy slap of FRESH. No white tablecloths or fancy silverware, just a boatload of deliciousness in a fast-casual setting."
SLAPFISH offers a new perspective on "boat to plate" dining by serving the freshest fish and shellfish sourced from well-managed, responsible suppliers of sustainable seafood. This type of careful attention to the ocean and sea life is quite admirable and I am happy to support restaurants like this!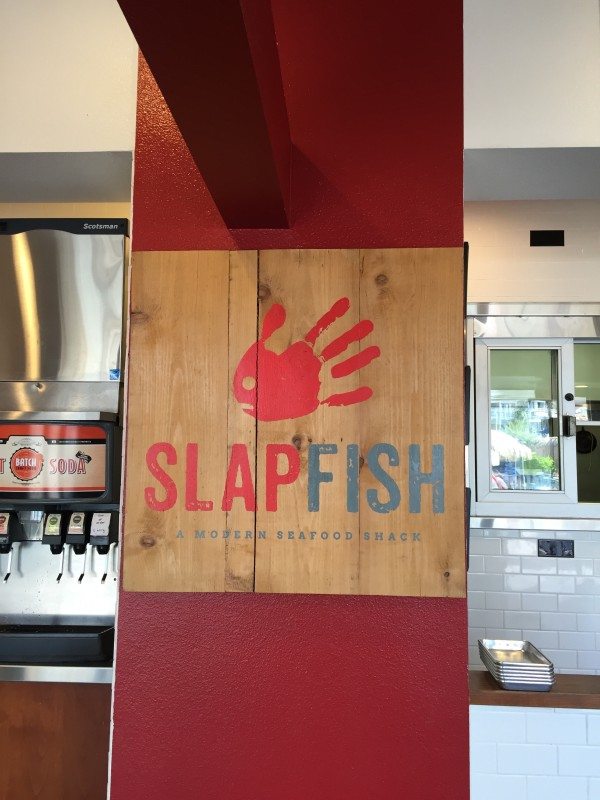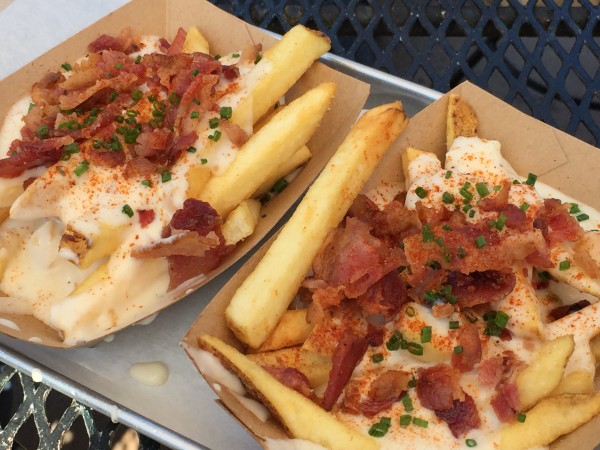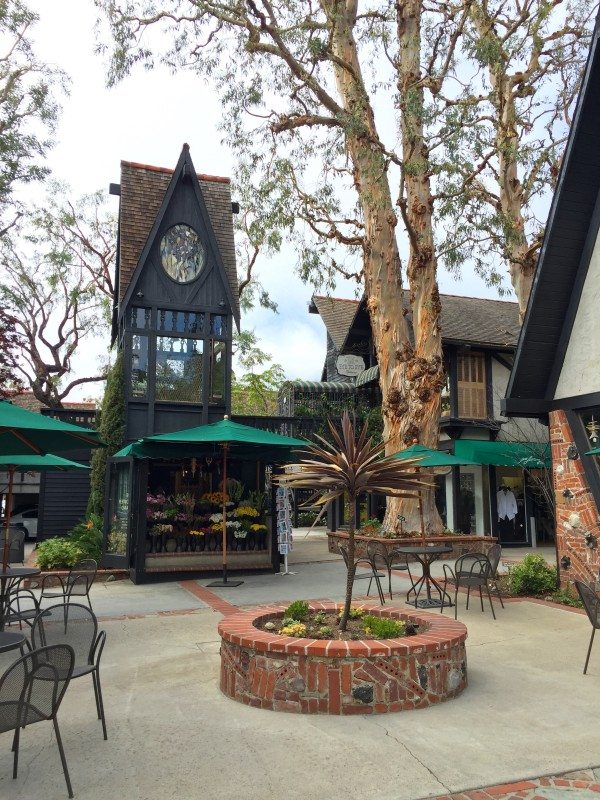 If you are not familiar with the artist and sculptor, Richard MacDonald, a visit to the Dawson Cole Gallery and sculpture garden will take your breath away. His genius and masterful techniques are unparalleled. How lucky were we to be able to spend time enjoying the sculptures as well as the paintings and sculptures inside the gallery as well. This is a wonderful addition to the food tour. Savor Laguna captures the essence of Laguna Beach and offers rich history and access to art that tourists may not be aware.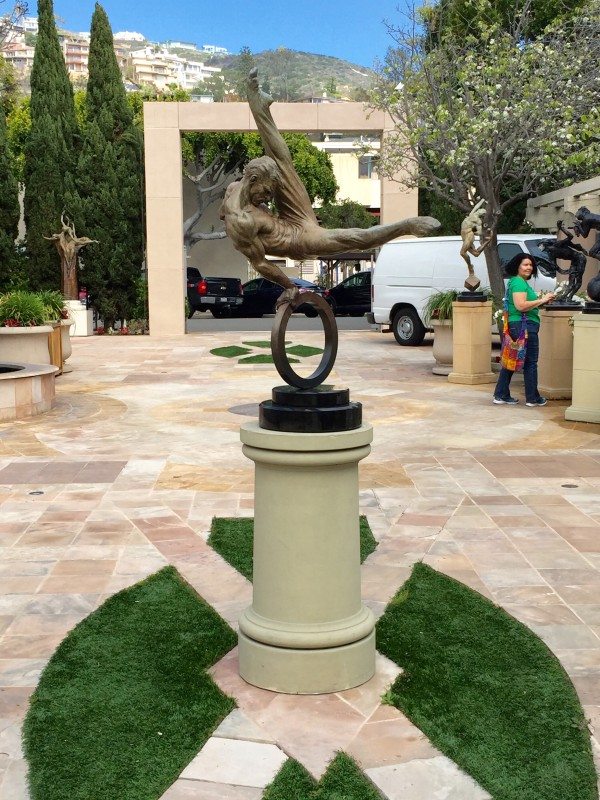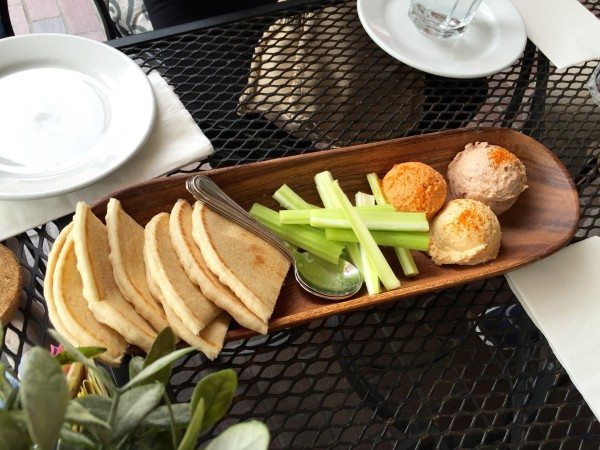 Tortilla Republic sets the bar very high by serving bold, fresh flavors of updated and modern Mexican cantina fare. The House Made Margaritas are made with freshly squeezed juices – Cheers!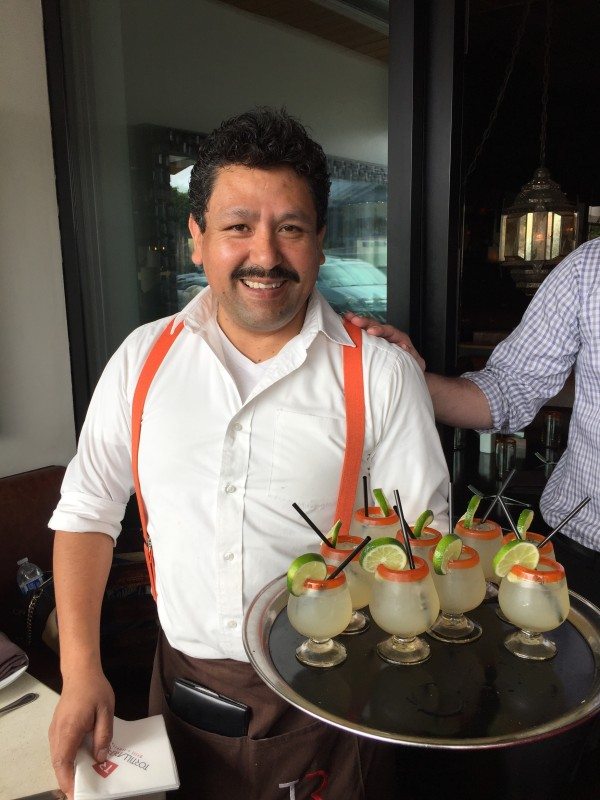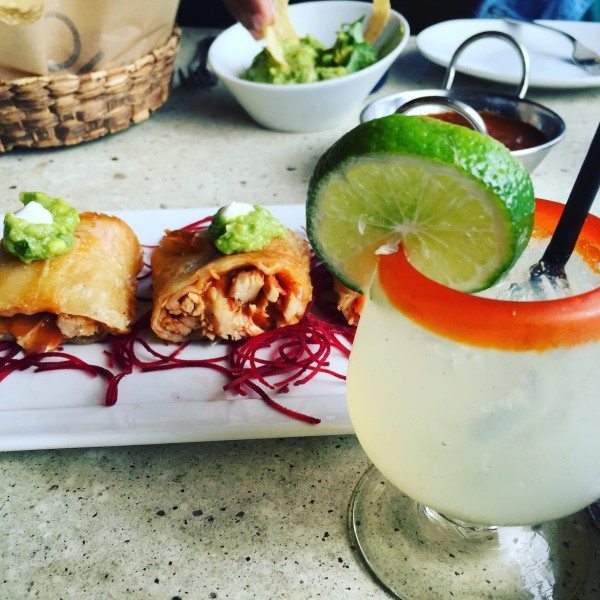 Sweets for the sweet! It was nearly impossible to choose from these flavors of Italian Gelato from Gelato Paradiso. This was only HALF of the options in the case!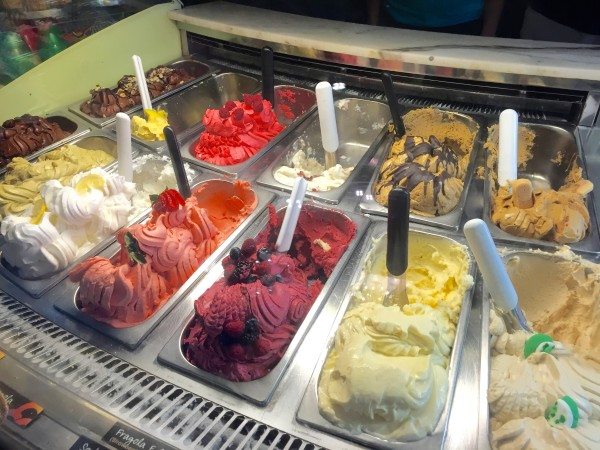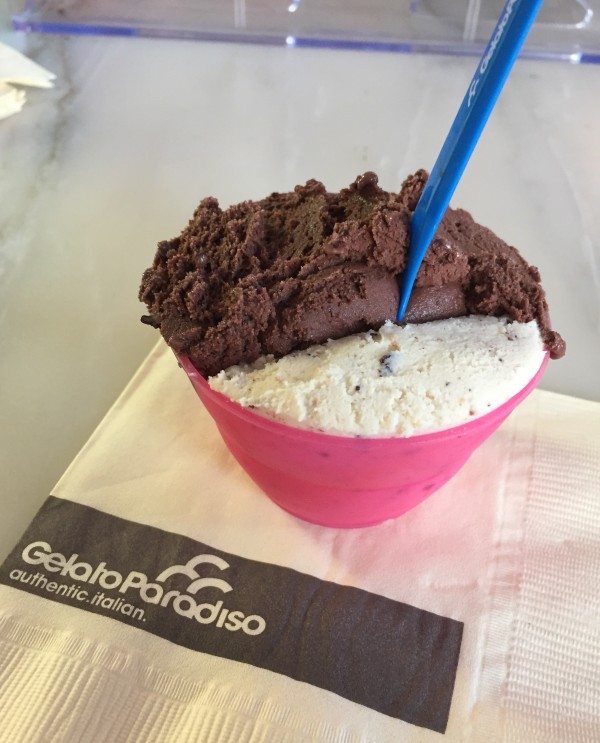 Although I was quite full from tasting the menus of these fantastic local restaurants, there is always room for gelato!
Savor Laguna offers great tours that will please the locals from Orange County and tourists from around the world. Check out their schedule and register early, summer is coming and Laguna Beach is the happening spot.
Thank you to Jeanne Lange and Savor Laguna for your generosity. I had a blast learning more about a city I have visited for years and tasting some great food! It is such a fun and delicious way to spend an afternoon.
Have you visited Laguna Beach lately?
---
You can always receive these posts via email! Leave your email with me, I promise it will be safe.
Please follow us on Facebook, Twitter, Pinterest and Instagram and we look forward to following you!
Suzanne