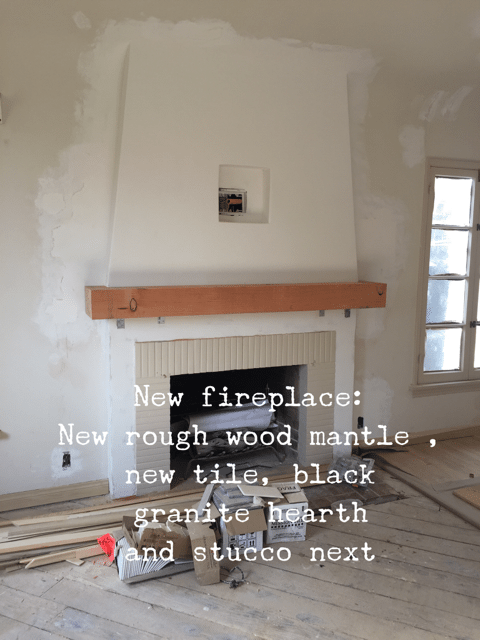 Last week was a total blur, but in the midst of seeing old friends in Orange County, meeting the sweet new baby of my wonderful boot camp leader and attending the Women in Travel Summit, we stopped in to see the renovation of the Empty Nest.
There was not a second to breathe over the past six days and I am a bit emotionally and physically drained. There was so much to fit in to such a short period of time. However I am thrilled to have had the opportunity to spend time with dear friends, meet up with travel bloggers for the first time IRL (in real life) and to participate in an extraordinary travel summit.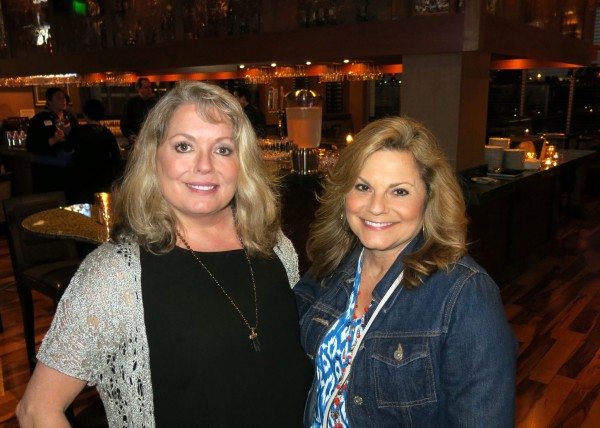 I attended this travel summit in Boston last year and was anticipating a thrilling event in Irvine. What did we do? We listened in admiration to the talks given by travel bloggers that are successfully making six figure incomes, partnering with brands and creating amazing travel blog businesses.
Each time I attend a conference like this, I walk away with several aha moments and this year was no exception. I attended break out sessions like: "Securing an Unbeatable Sponsorship Deal", "How to Curate and Grow Your Instagram for Business and Blogging" and "The Technical Aspect of Travel Videos" just to name a few. The speakers unselfishly shared their vast experience in order to help this audience of enthusiastic bloggers. Brimming with great new ideas, I plan to implement them soon.
Meeting Baby Cooper ~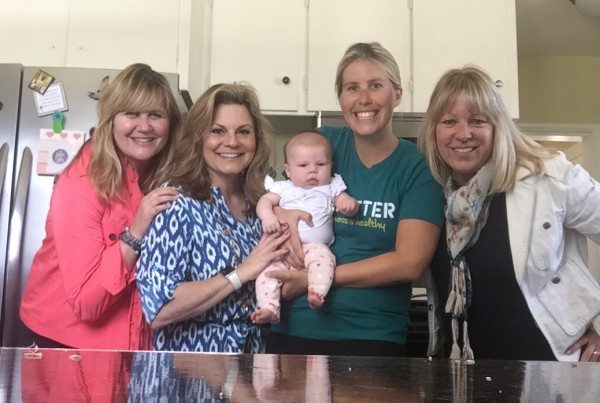 She is so darn cute…this is Cooper Simons and her mom Aly with some of my Be Better Bootcamp group (Karin and Barbara, Beth couldn't come). The five of us met regularly to workout on the beach in Orange County every week, until I moved to Pasadena. I miss them all terribly and it was so fun to see them!
Holding Baby Cooper – It feels so good to hold a new baby!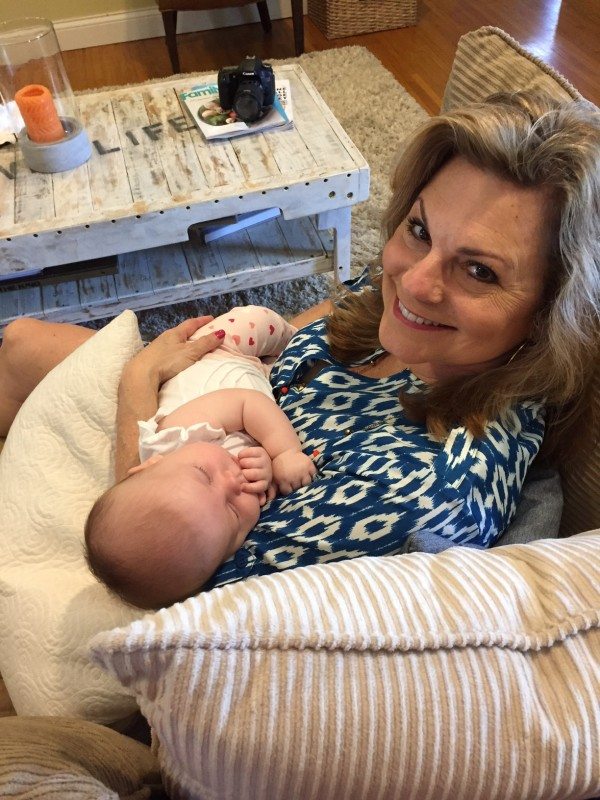 Renovation of Empty Nest Update ~
The biggest news of the week: We have cabinets! This newest update of the renovation of the Empty Nest has brought us one step closer to becoming our home. What a difference cabinets make! The new hardwood floors have been installed as well – a HUGE (and gorgeous)change! The house went from clean and empty, to a house with new angles and substance. The wood floors are going to be fabulous and will help bring the back our little 1937 Spanish house to its authentic splendor.
Before: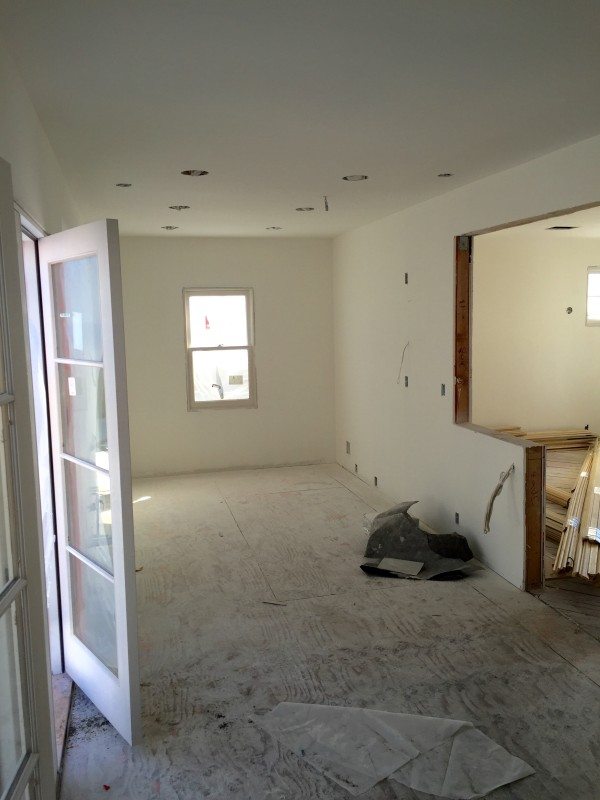 Right side of the kitchen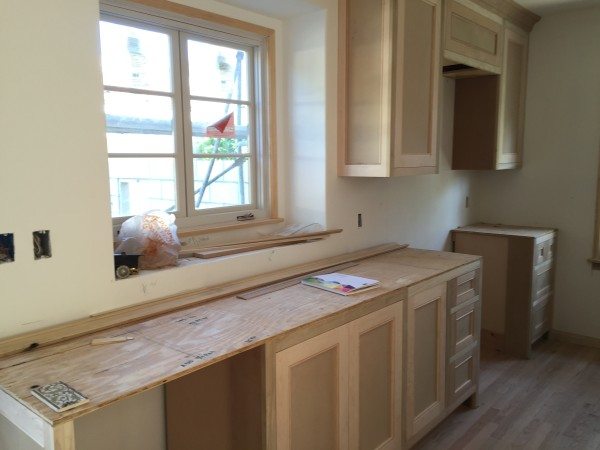 Left side of the kitchen and new hardwood floors. This is the new kitchen library and banquette.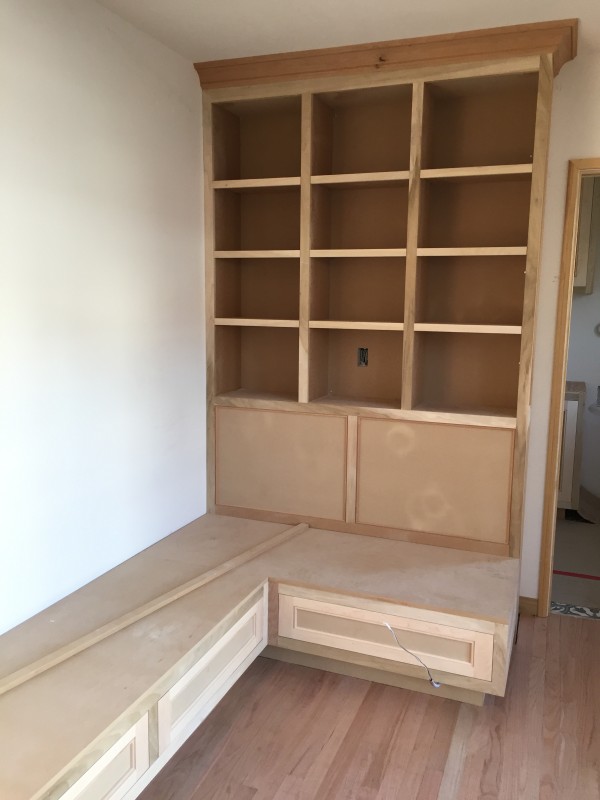 We plan to finalize the interior paint colors this week and the countertops will be going in soon! We have picked a couple of sample shades and will paint them on the walls in different rooms to make sure they are just right.
Every week there are more changes at the renovation of the empty nest. This adventure keeps us on the edge of our seats on most days, causes headaches and exercises our problem solving skills. But honestly, it is an incredibly satisfying feeling to make a decision to start a project of this magnitude and follow through with all the challenges that accompany it.
What challenges are you facing in the empty nest?
---
More posts about the Empty Nest renovation:
The Empty Nest Home Renovation is Delayed…a little
It's Time for a Fixer Upper Update
The Challenges of Moving Into a New "Old" House
Our Empty Nest Renovation and 6 Months in Seattle
You can always receive these posts via email! Leave your email with me, I promise it will be safe.