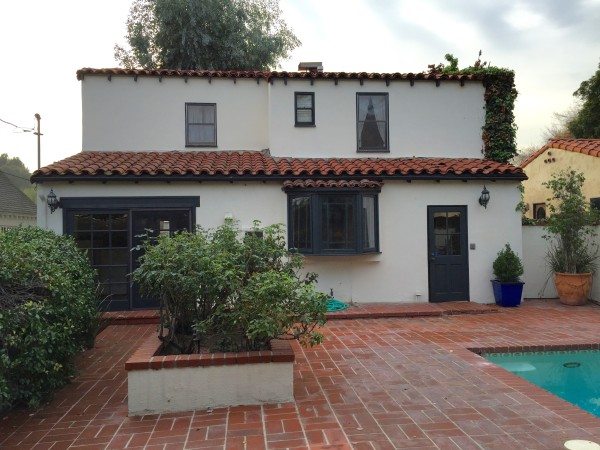 The Empty Nest home renovation is…DELAYED, but just by a little.
I know many of your heads are nodding and you are silently saying "I told you so", but we do have a slight delay of our home renovation. We cannot blame it on El Niño, we cannot blame it on the contractor, we cannot even blame it on me.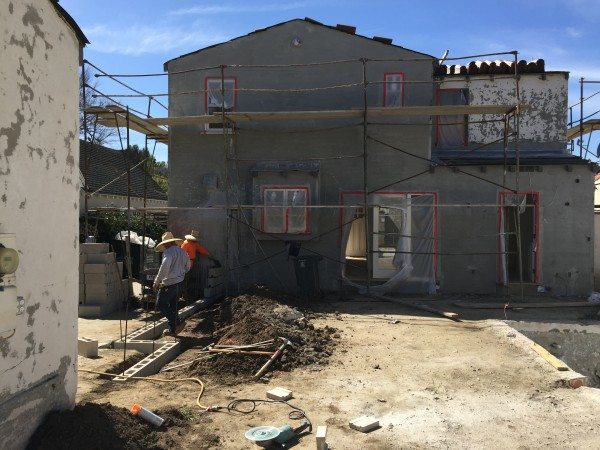 After we finished the outside sandblasting, a few of the windows of our poor little old house started to crumble in a few places and this is understandable. There were five windows, two in Craig's office, one in the downstairs bath and one in the upstairs guest bath that really just could not be repaired. We made the tough decision to have these new custom windows ordered. They will probably take 4-6 weeks to get them delivered.
This now slows the process down (a little) and we probably won't move in until around June 1st. That is about 6 weeks later than we anticipated. Bummer.
I plan to look at this bump in the road as just that, a bump in the road. Considering all of the changes we have actually accomplished, it is quite remarkable that this project has progressed so successfully.
The truth is that I wasn't really ready to move back and leave our daughter Alex. I know that she wasn't ready either. We have enjoyed our time living in Seattle so much and living so close to her has been a dream. She will have a difficult time when we finally make the move back to Pasadena and I know Craig and I will too.
Although we are delayed, many parts of the house are still in motion.
Laundry room tile floor is finished and it is so so so cute. What a happy little room it will be!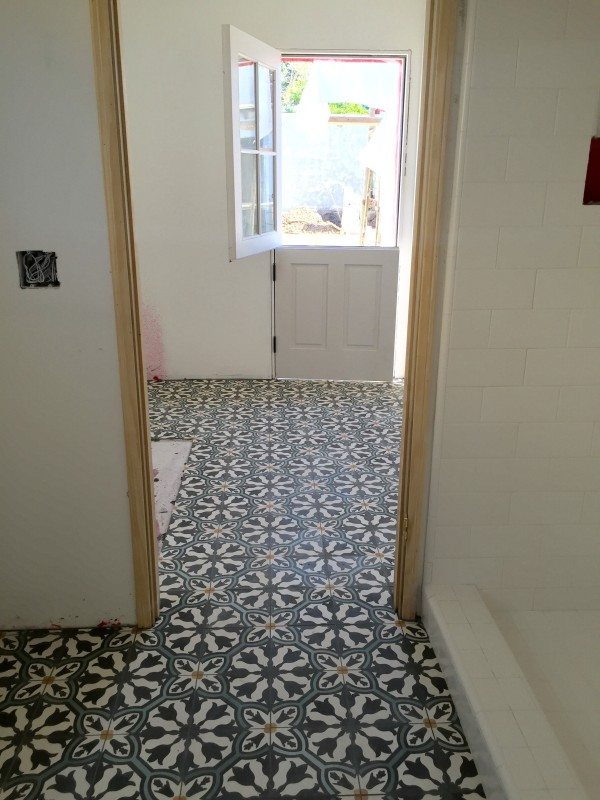 We expanded the downstairs shower by taking a little space from a funky closet that is behind it. This little area in the closet was virtually unusable so we put it to good use in the shower. This bathroom will be the perfect spot to come in from the pool and rinse off. We chose a simple, white matte-finish subway tile so as not to take away from the adorable floor tile.This is a sturdy cement floor tile and the idea behind choosing this particular tile design was to have an updated Spanish feel. I think we have accomplished that!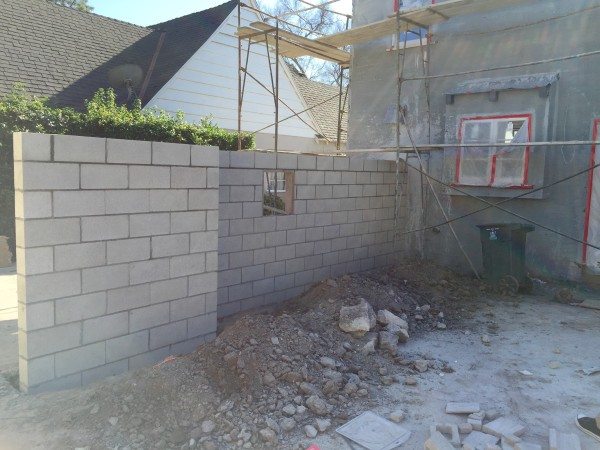 The new backyard wall is being finished and we have put in a "window" in the center that will mimic the one that is in the front of the house. The backyard is starting to take shape and it is very exciting.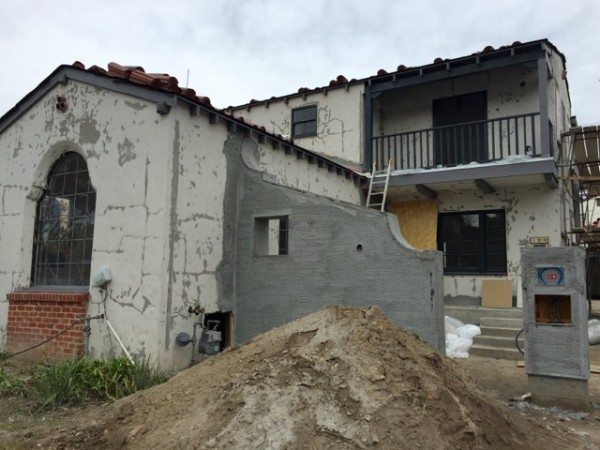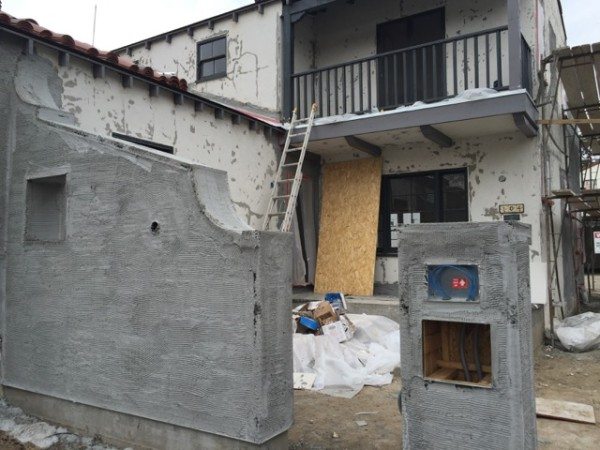 Cabinets will be installed this week and next and I cannot wait to see them!
This adventure has been quite a learning experience. It has definitely tested my patience, but I have to say that I am incredibly proud of what we have accomplished thus far. It is not easy to make decisions about your living quarters when they don't yet exist. How do I know what I want or where something should be? How high should this or that be? What is the perfect size and shape table for this room? Trying to figure out just how we want to use the living spaces has been challenging, but it is going to be incredibly cool.
I do laugh at Paul our contractor, it totally annoys him that Chip and Joanna on Fixer Upper can do a complete re-do in just a few weeks! Obviously there is a lot going on behind the scenes and it cannot possibly go that fast, but Paul just shrugs and says "They make me crazy! My wife always asks how come your jobs take so much longer."
TV does not always mimic reality, and the reality of home renovation is that it takes time and most often there are lots of hurdles to jump over before the house is completed.
Thanks for your interest, I can hear you cheering!
---
More posts about the Empty Nest renovation:
It's Time for a Fixer Upper Update
The Challenges of Moving Into a New "Old" House
Our Empty Nest Renovation and 6 Months in Seattle
You can always receive these posts via email! Leave your email with me, I promise it will be safe.
Please follow us on Facebook, Twitter and Instagram and we look forward to following you!
Suzanne