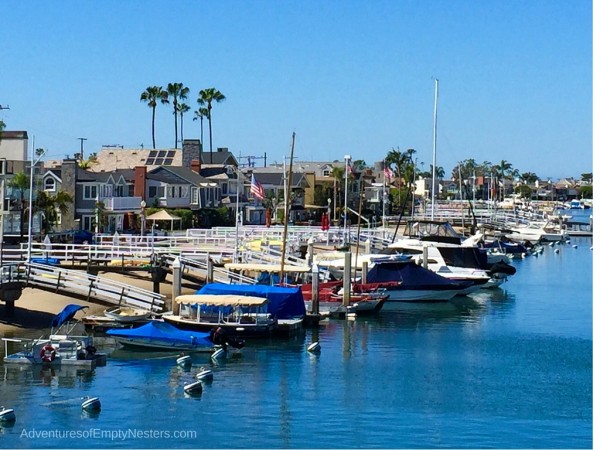 Would you like to spend the weekend in Newport Beach and Balboa Island? Me too!
Orange County is a very popular summertime destination, however, springtime is also the perfect season for a weekend visit to Newport Beach and Balboa Island because the crowds of summer have not yet arrived and the temp is most likely hovering around 74 degrees or higher. With so many lovely beaches, great shopping and fabulous restaurants, it is difficult to choose where to go next. There are many amazing hotels and resorts to choose from, but one of our favorite places to relax and unwind, is the Hyatt Newport Beach.
We raised our family in Orange County and fortunately have had decades of experiences and adventures here. Now that our kids are grown and we are empty nesters, my husband and I have recently moved to Pasadena, (about 60 miles north of the OC) to begin a new adventure. We still come south to visit often and pretend we are tourists! I am happy to share my tips with you!
With all of the options available we choose to stay at the Hyatt Newport Beach for several reasons.
1. Easy access from the airport
2. Lovely rooms and suites
3. Amazing weather
4. Restaurant/shopping within walking distance
5. Friendly staff and events
6. Love the breakfast!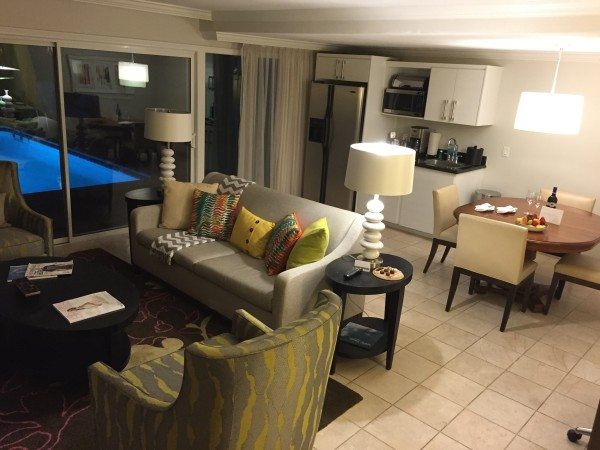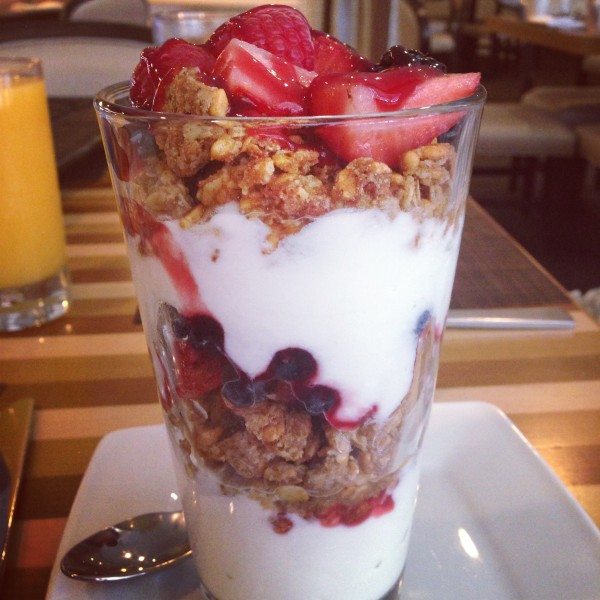 The Orange County Airport is just a few minutes away from the hotel and the Los Angeles International Airport is about 50 miles north. If you fly into LAX it is a very good idea to rent a car. However, I actually recommend renting a car regardless of your arrival airport, the geographic area is so spread out, that you just cannot get from place to place easily without one. Without a car, you are missing the flexibility to drive further south to see the nearby and incredibly beautiful cities of Corona Del Mar and Laguna Beach.
For a quick weekend getaway, here are some fun itinerary suggestions:
On Friday: From the Hyatt*, walk to Balboa Island, The Balboa Island Ferry and Fun Zone – Located less than a mile from the hotel, you can walk over to the small island community of Balboa Island. Walk the entire circumference of the island if you are feeling ambitious. Eat a famous Balboa Bar (ice cream), watch the sailboats, try some local seafood, find some unique, beachy souvenirs in one of the many adorable gift stores. There is even a local ferry where you can go across the channel to the Fun Zone.
If you choose to stay at a different hotel property, just adjust your map accordingly.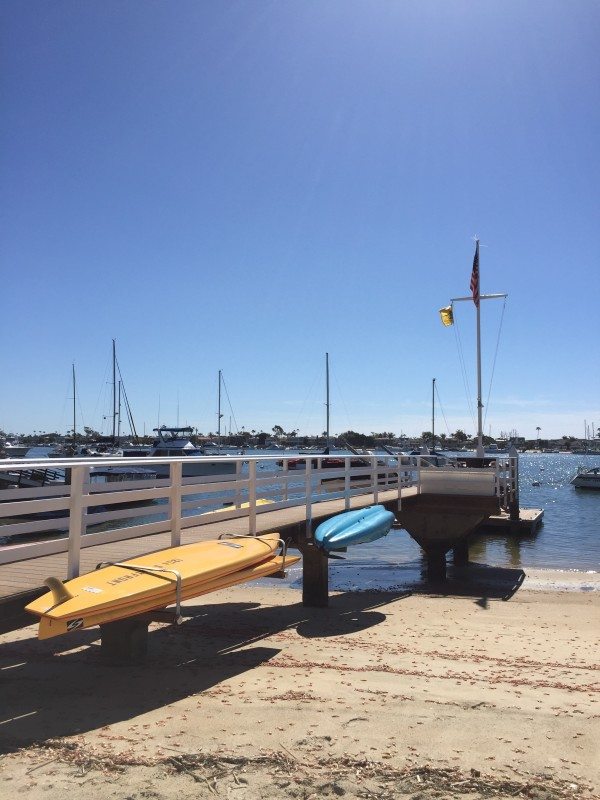 On Saturday, walk over to Fashion Island and then walk over to experience Rogers Gardens which is very close by. There is something for everyone at Fashion Island. Walk around, window shop, grab a bite or stop for an iced tea and snack. Rogers Gardens is an amazing home and garden store and is one my favorite places on earth. Just imagine a full service nursery, clever flower baskets, along with inspiring interior design. They decorate for every holiday season and the displays are unequaled. I am certain they are bursting at the seams with pink and green Easter decor and inspiration right about now!
If shopping and walking isn't your thing, then you are in luck, because kayaking, windsurfing, fishing, sailing, bicycling, surfing and other water sports are available too! The weather is pretty consistent, so you need not worry about rain, but it can be windy at times.
Renting a Duffy electric boat is a super fun outing for the family or everyone! Just imagine steering your way through Newport Beach Harbor and admiring the magnificent yachts. We have enjoyed this activity during the day as well as in the evening. At Christmastime the vast harbor is dressed for the holidays with colorful twinkling lights. If you are in Newport in early December the Boat Parade is a must see!
An additional fun shopping experience:
Vici is the place to buy fun, modern casual clothing at VERY reasonable prices. My friend Sandy owns the store and all of the gals that work there are super helpful and talented at putting great outfits together. It is located just across the way from Fashion Island. You won't believe the cute and comfortable styles for the price.
Hungry? Casual lunch ideas at Fashion Island in Newport Beach:
True Food Kitchen (my all time favorite)
A Day in Laguna Beach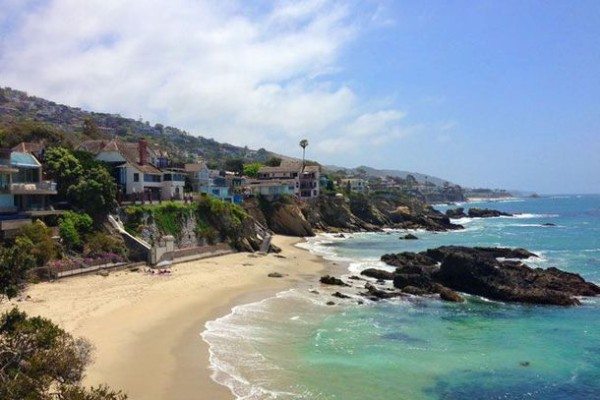 On Sunday drive (you must have a car to do this or take an Uber) down the breathtaking coast of Laguna Beach with many hip restaurants offering delicious food and a coastal vibe. It is difficult to choose my favorites! Typically the restaurants with the best views of Laguna Beach do not always have the best food. You can always go have a drink, enjoy the view and eat somewhere else. (Sorry to be so blunt).
Spend the day soaking up the sun in the quaint seaside town and take a seat and relax on the gorgeous beaches. You can easily eat your way all through Laguna Beach. How about a walking food tour from Savor Laguna? You can learn about some other interesting places to eat and hear stories of how Laguna has grown through the years. If you are hoping to work off those vacation calories, you can also take long leisurely walks on the sand or find some lovely hiking trails close by.
Laguna Beach lunch/brunch ideas
Splashes at the Surf and Sand Resort  Great upscale food, but with views to die for.  My view restaurant exception! Great food and spectacular views of the shore.
Urth Caffe Laguna Beach
This small group of Laguna Beach restaurants listed below are my suggestions for dinner. They are more upscale and reservations are a must. I love love love each of them! They offer some of the best food in Southern California.
Javiers (closer to Newport Beach)
Just a few more helpful tidbits!
Honestly, the weather is fantastic any month that you choose to visit Orange County.  By renting a car it allows a little more freedom, but you can still have a great time without one, if you are willing to walk a bit and depending upon where you stay. Uber is now a very popular way to get around town. Make sure you have your Uber app loaded to your phone and you are ready to go.
I like to recommend places I have been to and enjoyed. Be prepared for Laguna Beach to be quite busy on a beautiful day, which is almost always! Get started early as the crowds and traffic get worse in the late afternoon. Newport Beach and Balboa are so lovely and a must see when visiting Orange County.  I have only offered you a little glimpse into this spectacular area where I have lived for 27 years. Guess you could say I know what I am talking about and I am thrilled that you will visit.
Let me know if you have questions and have a great time!
---
You can always receive these posts via email! Leave your email with me, I promise it will be safe.
Please follow us on Facebook, Twitter and Instagram and we look forward to following you!
Suzanne