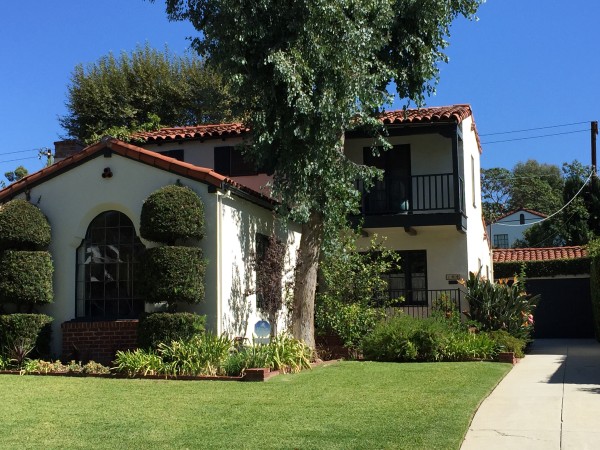 Oh my goodness this Empty Nest downsize and house renovation have been quite a ride. Just last summer we put our house in Laguna Niguel, CA (Orange County) on the market and this adventure began. We sold the house for the first time in late September, it fell out of escrow and then we sold it for the second time in December. We moved in to our fixer upper in Pasadena on January 5th, 2015. I have written several detailed posts that will help fill in the gaps for you:
We were only able to cram just about one third of our belongings into our little house in Pasadena. The balance of which is in storage and we know perfectly well that most of the rest of this "stuff" will never make it into the house. There is just not enough room and it will be time to purge when we move back in…which is actually a very good plan.
There are restrictions by the city as to how many square feet we may add based upon the size of the lot and the possibility of encroaching on our neighbors. We settled on adding a small master bath and walk-in master closet. The current closet was so small that we were forced to place a chrome hanging bar at the foot of our bed to hang the balance of our clothes. Very chic.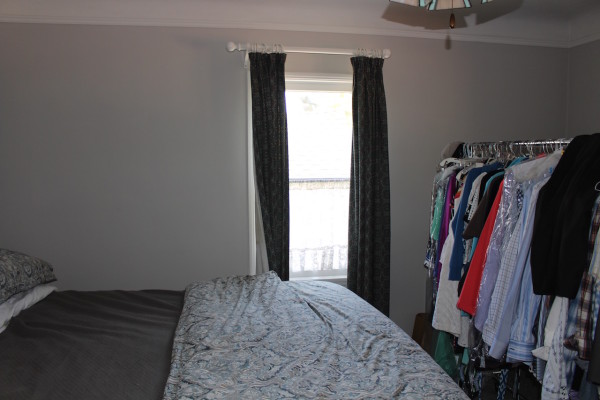 In order to appreciate the final renovation project, a BEFORE post and photos was certainly necessary. This is it! I made a quick video and took some photos of the "character" of the fixer upper before it was demoed – last week. Enjoy:
If you receive this post via email, click ==> HERE to see the video.
More about the house~
The wallpaper throughout the house was perfectly awful. Can you imagine turquoise peacocks? The kitchen tile was a 1980's forest green and the downstairs half bath smelled "funny". The views of the tree lined street through the leaded glass windows were lovely and the original doors and door jams are charming.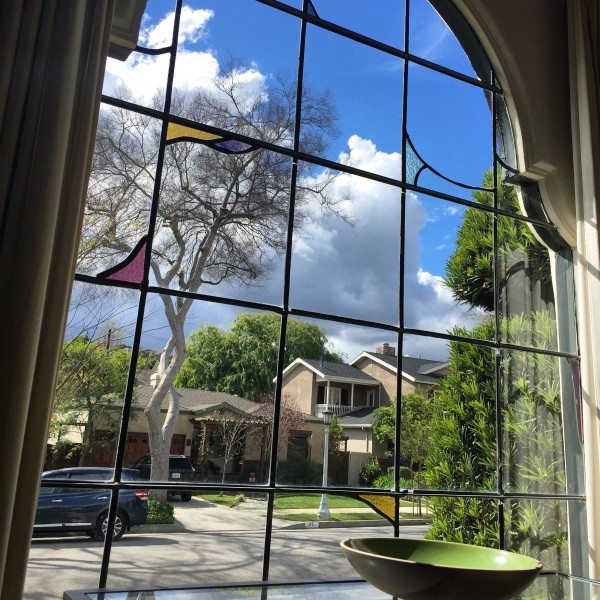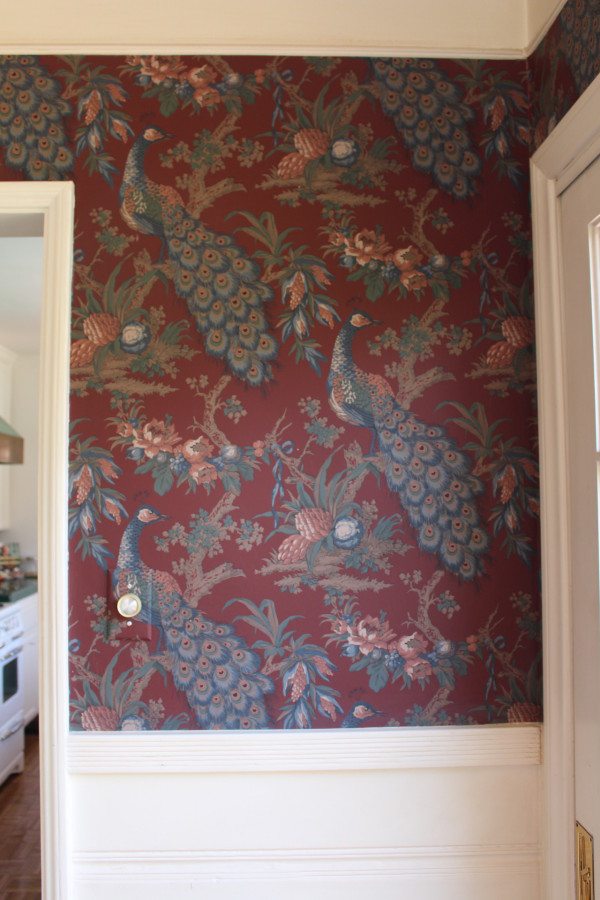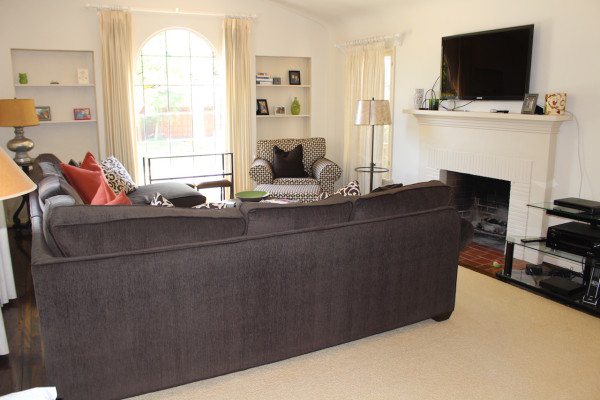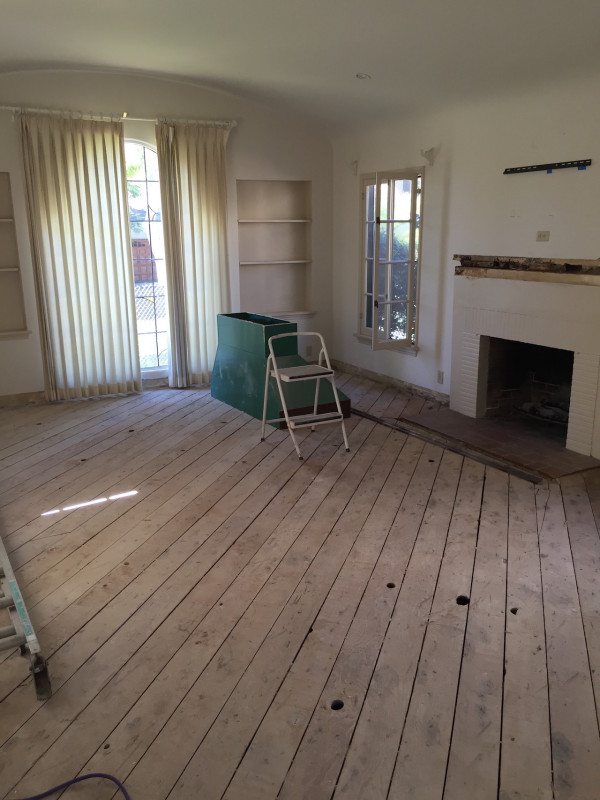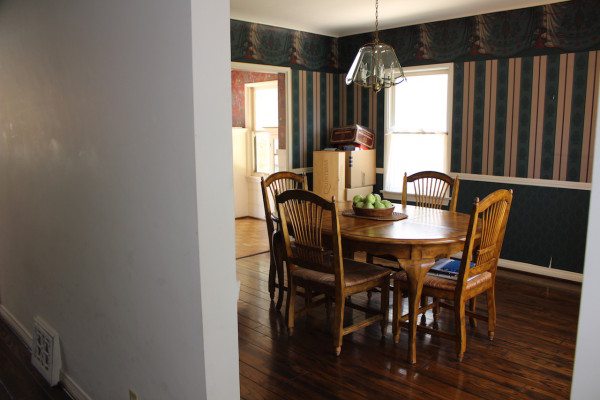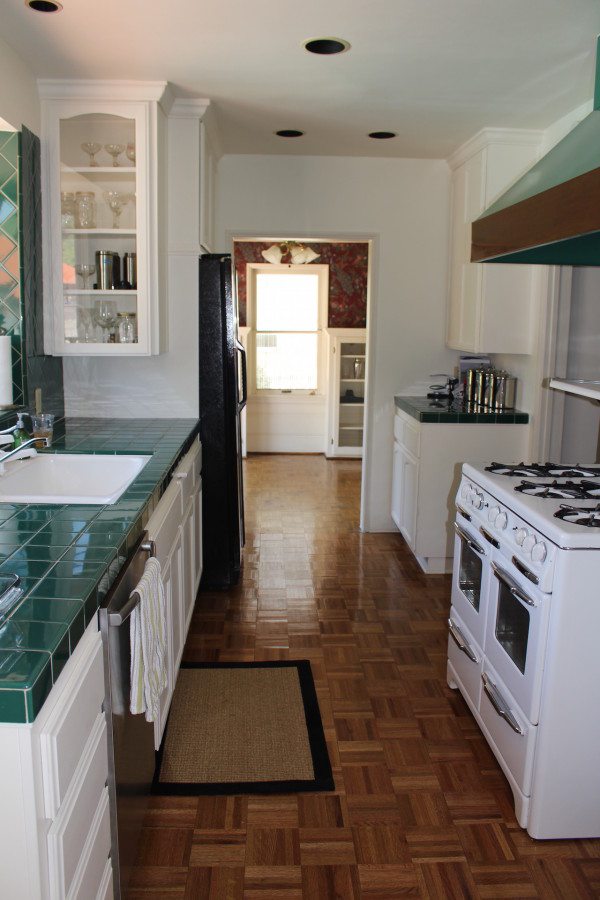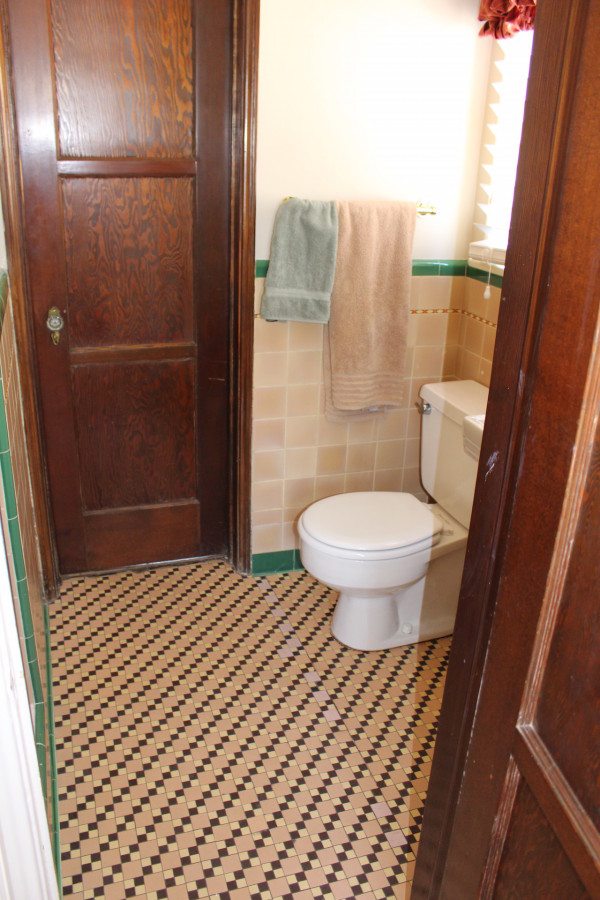 Thank you for your support and interest in our newest and most intense empty nester adventure. We decided to make a huge emotional and physical change to live closer to our family and begin a challenging yet creative project we have always dreamed of doing.
Realizing that there will be many obstacles (and joys) ahead, we look forward to seeing this empty nest renovation to its completion and become the little dream house we know it can be. The renovation will enhance the charming vintage qualities and we also plan to add a few Spanish elements as well. By enlarging it just 180 square feet, we will have enough bathrooms for better resale and a master closet to allow us to live more comfortably. The house is much smaller than our last one and will be just the perfect empty nester size when it is all finished!
After the demo~
Most of the work is being done to the back of the house and we will be resurfacing the pool, pool deck and adding new pool tile.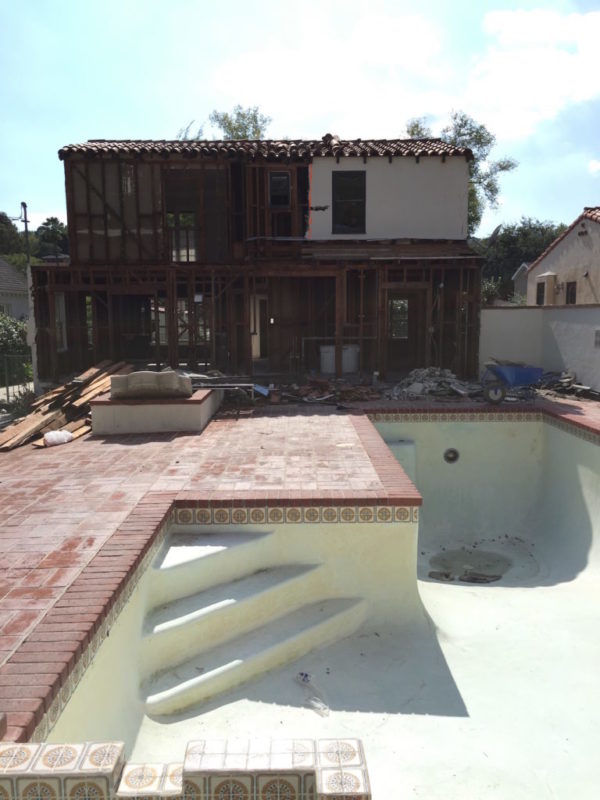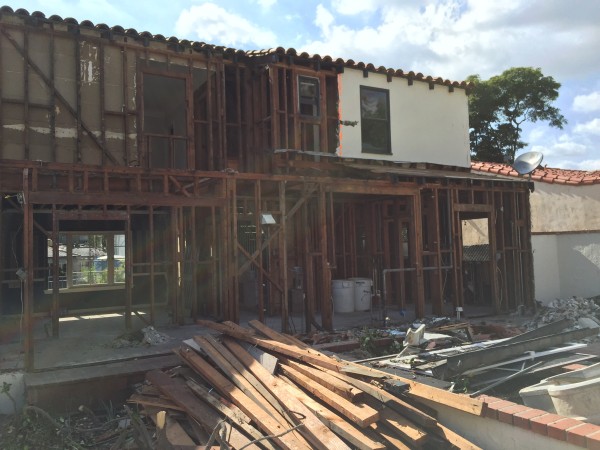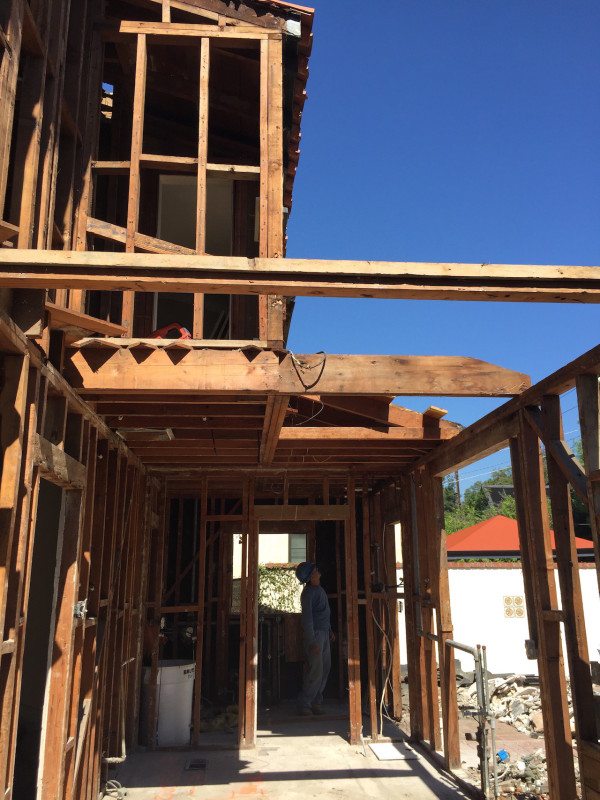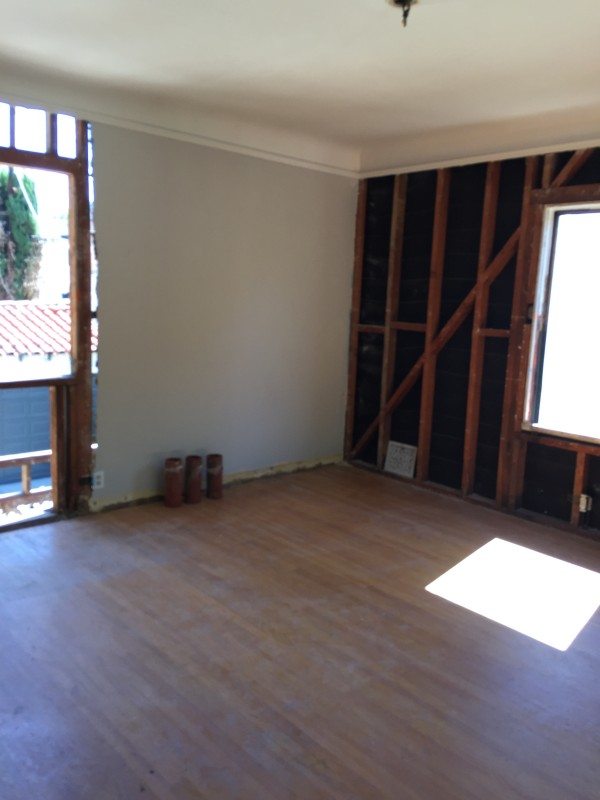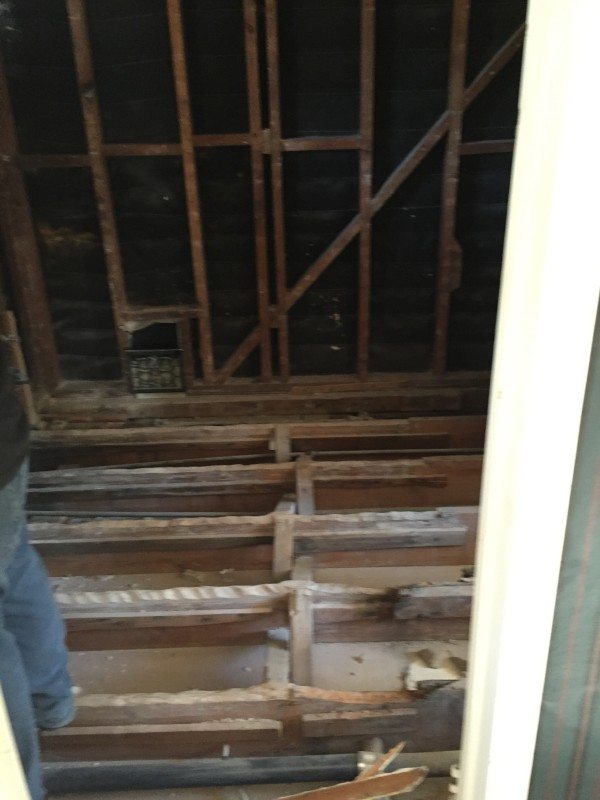 More post about the Fixer Upper Renovation
The Pasadena Fixer Upper Update
An Update of the Renovation of the Empty Nest
New Update for the Fixer Upper Renovation
The Empty Nest Home Renovation is Delayed…a little
It's Time for a Fixer Upper Update
Our Empty Nest Renovation and 6 Months in Seattle
Empty Nest Renovation: Before Photos and Video
Have you taken on a renovation of this kind?
We would love to hear about it.
---
Let's connect!