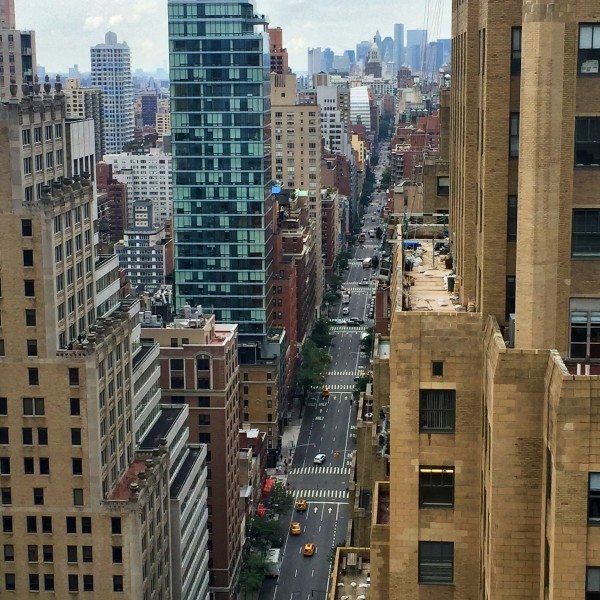 The morning after our dream adventure at the US Open Tennis Championships, we awoke to an email inviting us to the roof of the Grand Hyatt Hotel which is very close to the iconic Chrysler Building. Being the adventurers that we are, we knew we wanted to go, there was no time for a shower, so we dressed quickly and ran down to the lobby. There were probably about 25 people waiting for the tour to begin.
Magnificent views from the roof in NYC!
We took the elevator to the top floor (26th) of the hotel and not sure what to expect, we were impressed beyond words. The sky was grey, but our enthusiasm for this unique opportunity was bright. As we began the final climb to the roof, we heard a young woman's voice say, "Excuse me, would two of you men like to help me out?" Sitting next to us was a darling young woman in a wheelchair with a huge smile and inquisitive look in her big brown eyes.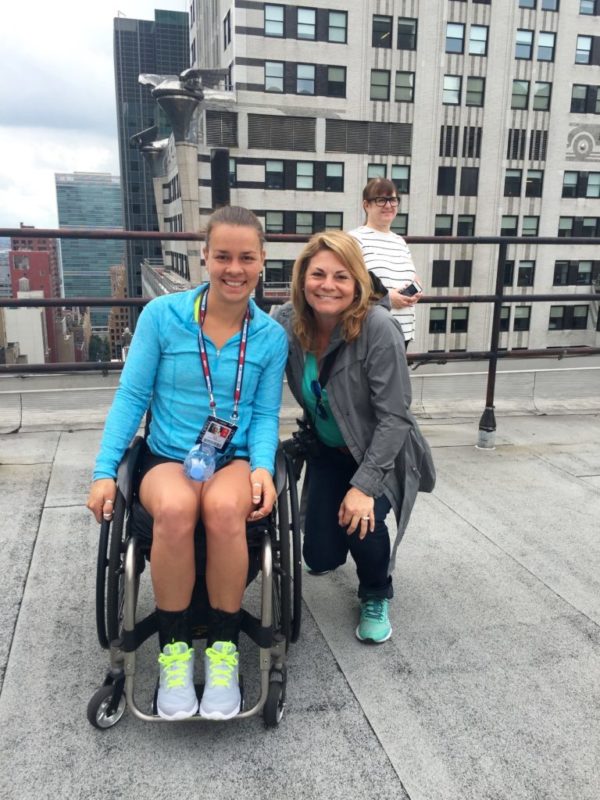 As it turns out there was a steep flight of stairs from the elevator to the roof and she was unable to get there on her own. One gallant young man offered to carry her, Craig carried up the wheelchair and we all went about our way taking photos and selfies. She and I started a conversation and I noticed she had an official US Open badge around her neck. I asked her, "Are you part of the US Open? She said, "Oh yes I am playing in the doubles wheelchair finals this afternoon!"  WHAT??
Don't athletes need to concentrate, rest, meditate or prepare before a match? Oh not this adventurer, she was ready to go see the incredible views of the city with all of us, although I am certain she was well prepared for the match. She did not want to miss a thing! Marjolein Buis, from The Netherlands, had never beaten the doubles pair she and her partner were about to play in the afternoon. With no sign of nerves, she could not have been more gracious, enthusiastic or sweet.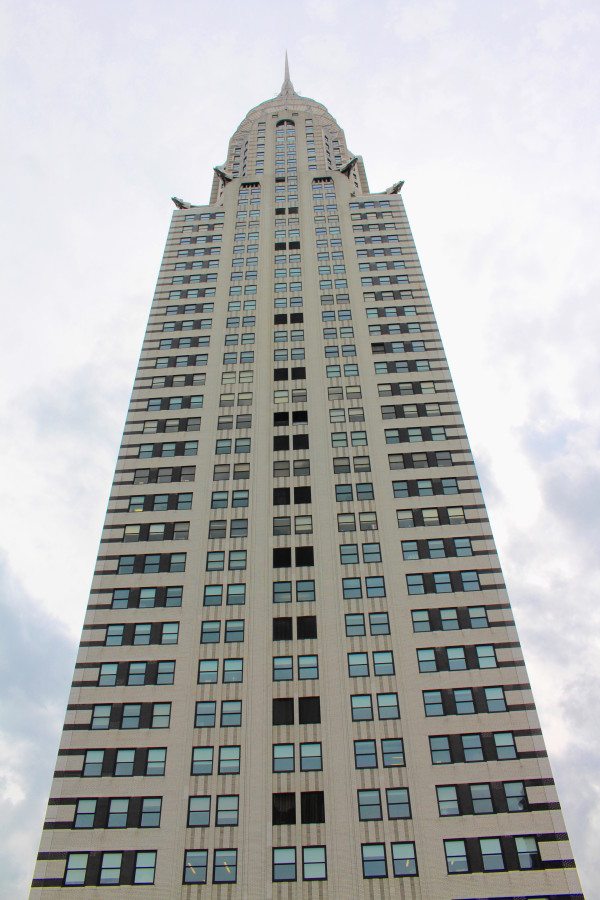 From our incredible vantage point, the 77-story, Art Deco style, Chrysler Building seemed to be waiting for us to arrive!
Walter Chrysler bought the project before construction and had the architect William Van Alen add decorative features inspired by Chrysler's automobile designs, including stainless-steel eagle head hood ornaments and Chrysler radiator caps. The construction began between 1928 and 1930 and it was the tallest building in New York until it was surpassed by the Empire State Building.
This magnificent building is open to the public Monday through Friday, but you can only see the decorative lobby. The building is still used for business.  It was Sunday and we could not enter, so next time we visit New York we will stop in to see the lobby, however our unique view was pretty special!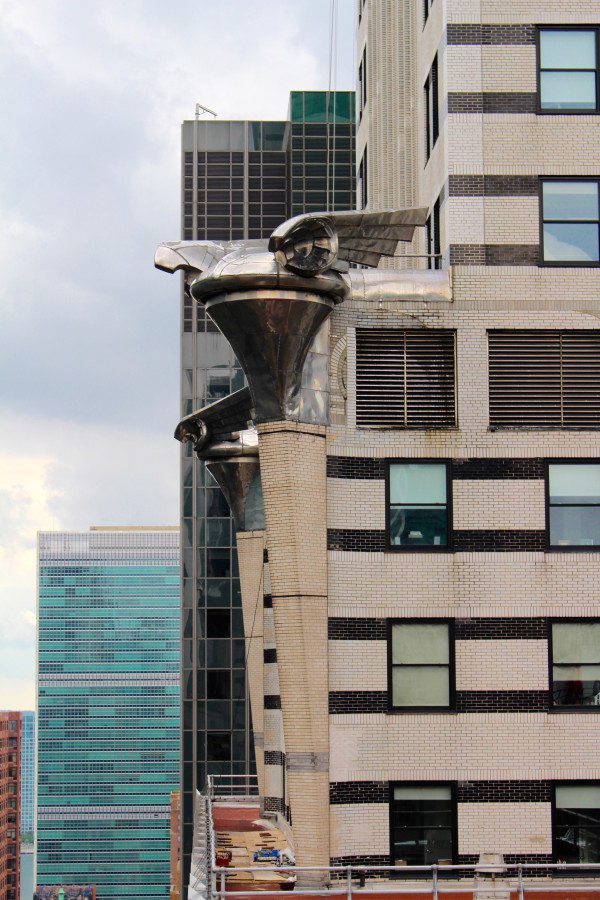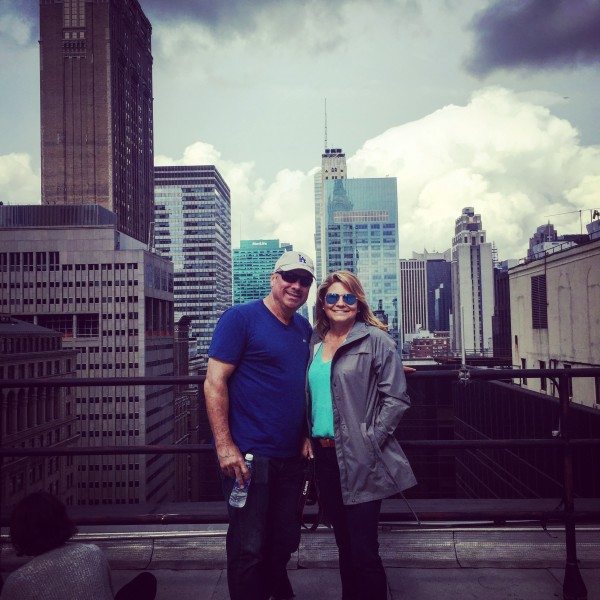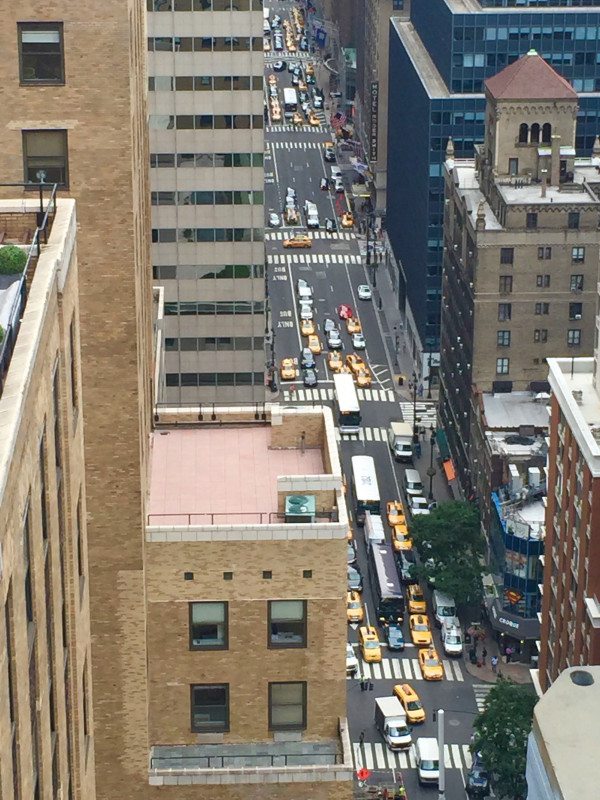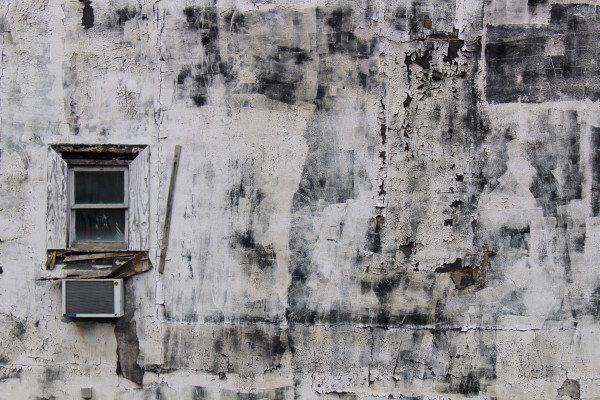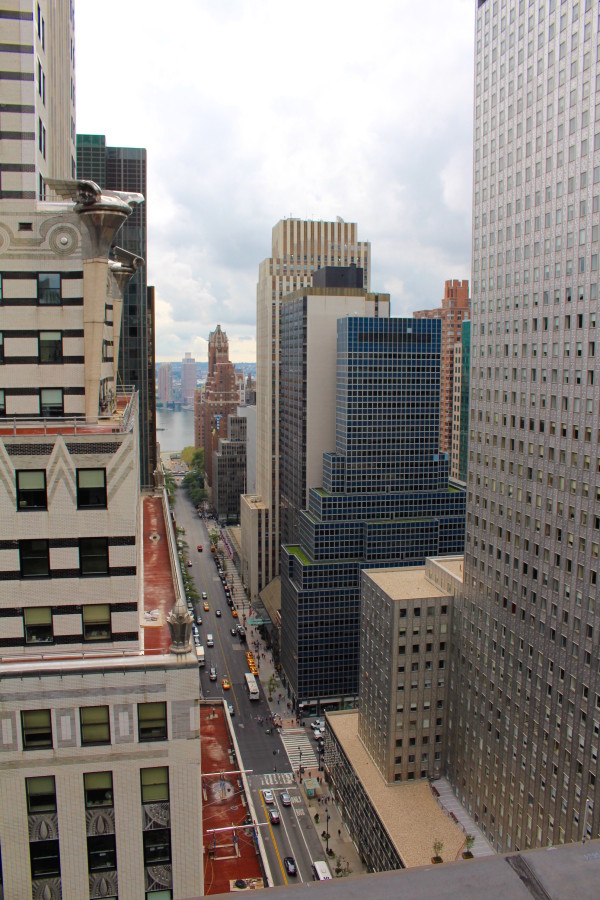 After our exciting walk on the roof, we headed over to the West Village to one our favorite weekend lunch/brunch spots, The Spotted Pig. I almost always choose the Grilled Cheese with Sweet Carmelized Onion Jam and Mustard – To die for! But first we sampled the special of the morning: Blueberry Funnel Cakes.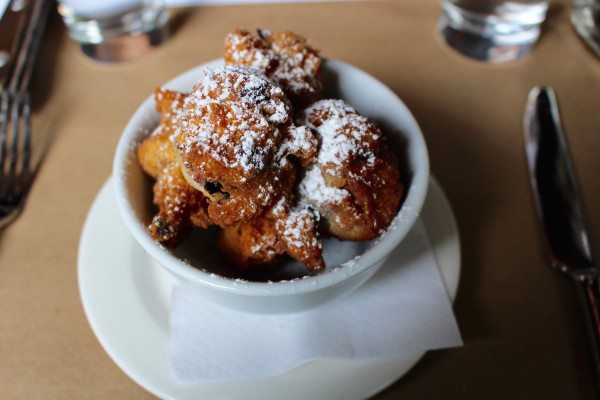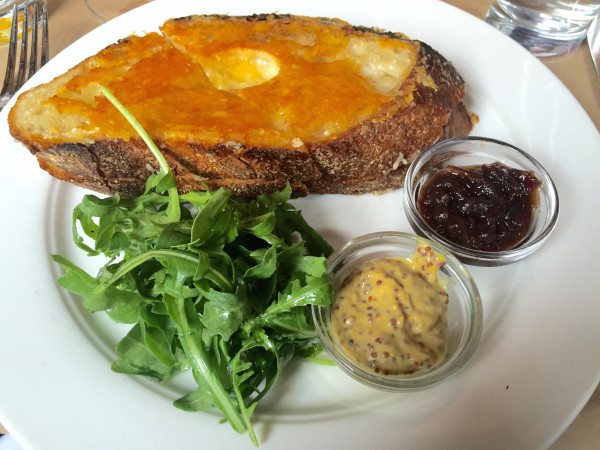 I would not consider myself a spontaneous person, but I rallied for this unique opportunity and was thoroughly enthralled with the view. We were even able to meet a very special professional tennis player. Lucky us!