Teri and Roger are owners/innkeepers for the 1802 House Bed and Breakfast in Kennebunkport, Maine. Teri was was kind enough to share her personal thoughts about becoming a new grandparent. The beautiful 1802 House Bed and Breakfast is a member of the Select Registry Distinguished Inns of North America, has been awarded the TripAdvisor.com Certificate of Excellence, and is a BedandBreakfast.com Diamond Collection property.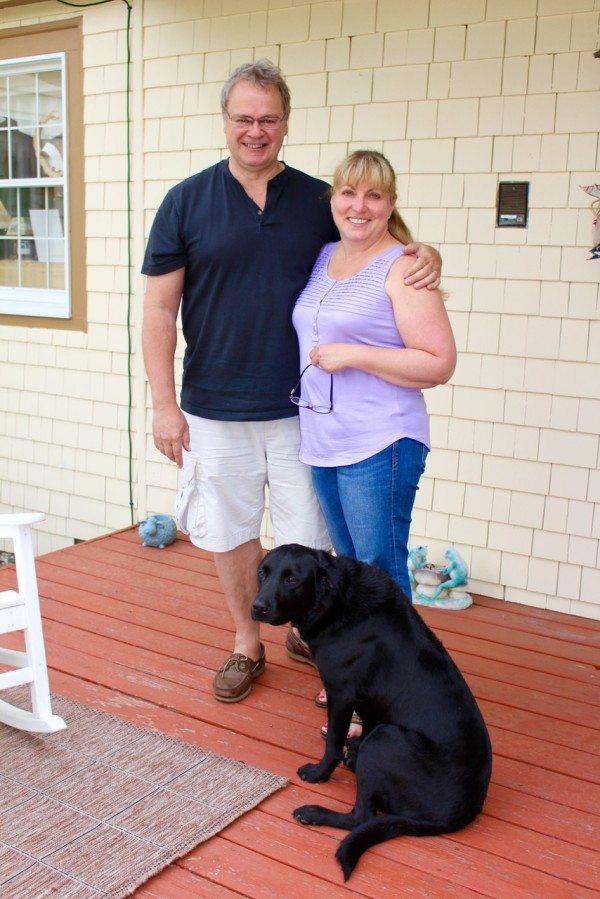 Becoming a new grandparent – Insights from Teri
My husband and I are currently living in Maine where I'm lucky enough to be living my dream of owning and operating a Bed and Breakfast. My husband is English and we met in Boulder, Colorado 20 some years ago working at IBM when he was on assignment to the USA. We married and my daughter and I moved to the UK. I spent 20 years there and while it certainly feels like home now, I always had this desire to own an Inn. And really, the USA is the place to do that. We talked about it for years, looked occasionally and couldn't find anything, then kept on with our corporate lives. In 2012, while we were in Kennebunkport on our first Maine holiday, we found THE INN. Perfect location, perfect size and a really beautiful property. Six months later, we had moved back to the USA and became the new owners of the 1802 House Bed and Breakfast.
I was a young Mom which I've always thought of as an advantage. My daughter liked having the youngest Mom too.  Unfortunately, I hadn't considered that being a young Mom would then eventually make me a young grandmother! My first grandchild, Jason Dylan Sandy, was born in the UK at the end of July. I will be honest and tell you that I did feel like I aged 20 years the day he was born!
If you own an Inn in Maine, it's your busiest time of year so you don't get away in July and August. I was doing OK with email and texting my daughter on a daily basis.  We even Skyped a few times so I could "meet" Jason. The first few weeks were a little surreal with this new little person that I fell in love with even though we'd never been together, and I was really desperate to get over there to spend time with them. Fortunately, things quiet down a little in early September so we brought in an Inn Sitter (thanks Dana!) and took a week off to go back to the UK to meet the newest member of the family.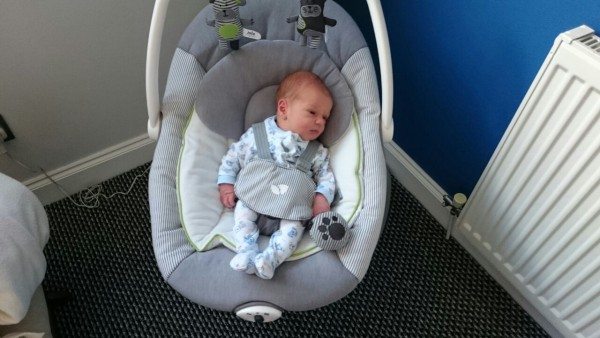 We hadn't planned to meet Jason on my daughter's 32nd birthday, but that's how it worked out. It was a little ironic and got me thinking about the difference between being a new mom at 19 and a new mom at 32. I had read Suzanne's post on Adventures of Empty Nesters about older moms and there really is a big difference. I think my daughter is more in the moment with her son than I was. She's much more patient and relaxed and really enjoying all of the new experiences of being a mom for the first time. My parenting now is all about being supportive of her as she finds her own way and giving advice when she's open to it.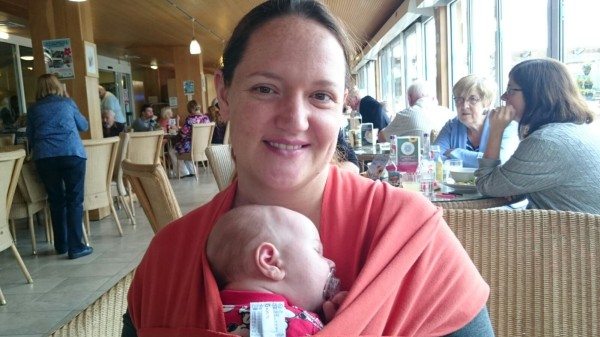 So, how am I settling into life as a new grandmother? I got the best piece of advice from a very good guest of ours who is a young Grandmother also. She said you just have to own it; and she's absolutely right!  I'm letting go of all the younger/older stuff and just enjoying it and him.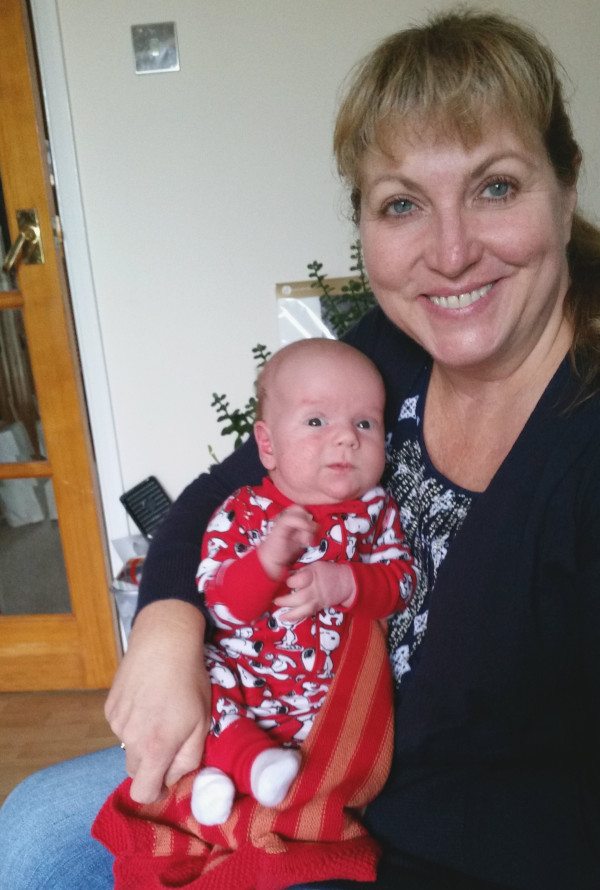 In the last six weeks, I've also been thinking a lot about what my role will be in this new little life. After some reflection, and meeting him, I've come up with the following:
I want to teach him that his parents aren't perfect. He didn't come into this world with a set of instructions and they are doing the best that they can do. They're both good people and will be good parents, but will make some mistakes along the way. Get over it!
Your parents will do their best to raise you to be a good human being and give you opportunities to learn and grow. However when you are grown, ultimately, you decide who you are going to be. If you aren't happy with your life, change it. No excuses!
You're always going to have people tell you what you can't do. Don't listen to them. It's a big world with so much to see and do. Get out, explore. Do it all!
We're back in the USA today, my first day in a week with no baby cuddles, and I'm feeling the distance more than I ever have. We've bought our tickets to spend Christmas and New Year with our family in the UK though so only a couple more months and I'll be with them again. For the first time in a very long time, I'm hoping that time will fly by.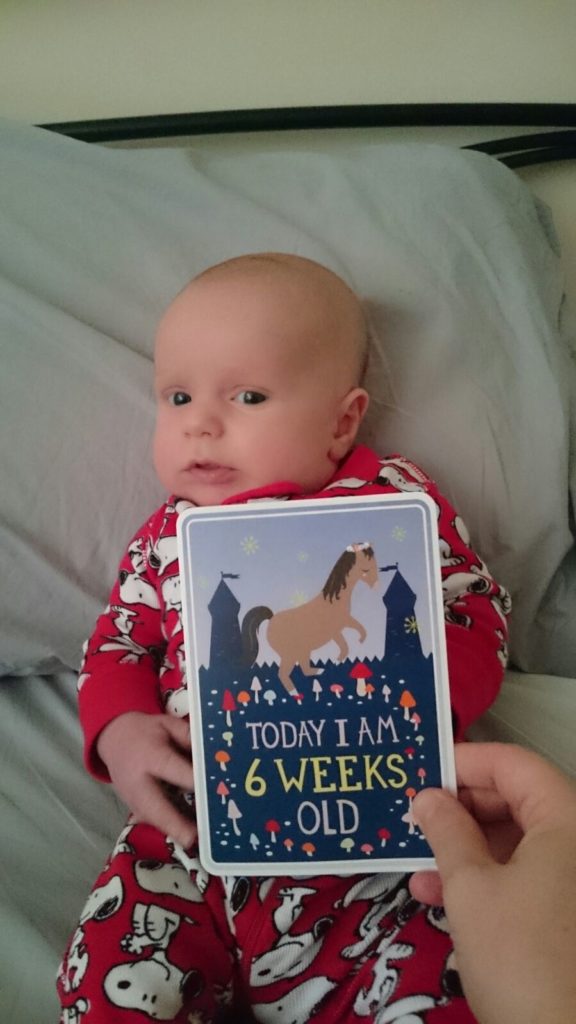 Now, if I could just figure out what I want Jason to call me. Grandma still doesn't feel right…
---
Let's connect!