Imagine a beautiful harbor with glamorous cruise ships and the spectacular Sydney Opera House. Now imagine that this same extraordinary harbor has a magnificent bridge as well, that stands majestically across the bay from the Opera House!
The Sydney Harbor Bridge is another of the wondrous attractions in Sydney, Australia. Two unbelievably interesting architectural wonders within a short walk from each other. Our hotel, the Park Hyatt Sydney, was actually nestled right at the base of the bridge. It was just a quick 5 minute stroll for the opportunity to stand and look up at this incredible landmark.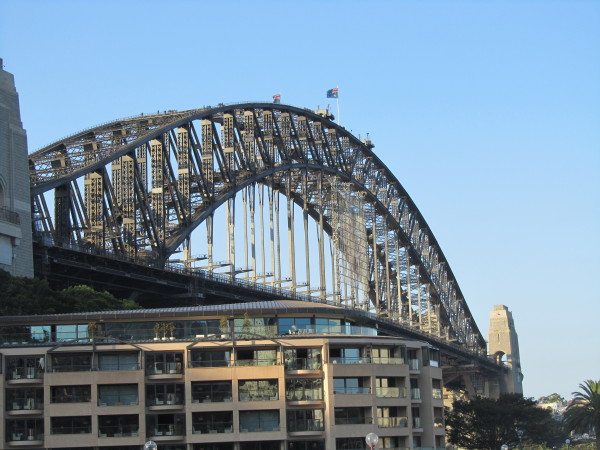 The Sydney Harbour Bridge is one of the major landmarks of Sydney, Australia connecting the Sydney central business district (CBD) with the North Shore commercial and residential areas, both of which are located on Sydney Harbour. It is the world's largest (but not the longest) steel arch bridge with the top of the bridge standing 134 metres above the harbor.
The BridgeClimb is the #1 unmissable experience in Sydney. Imagine the panoramic view from the top of the bridge! I am embarrassed to share with you that I personally prevented my husband and I from enjoying this challenge. I was not a willing participant and ruined it for the both of us. I have a very strong fear of heights, and I could not get over it. However, I understand so much more now, and I promise to go on the BridgeClimb next time we visit Sydney and this actually will guarantee there will be a next time!
That being said, our dear friends Frank and Angela, who are empty nesters, took their grown kids, Michael and Danielle to Australia and experienced the Bridge Climb for us! They said it was on their "bucket list" and loved everything about it. The views were breathtaking! When you are on the climb you are not allowed to carry anything and therefore they have photographers on the Bridge who do that for you. Take a look at these photos of their family on the bridge!  A-M-A-Z-I-N-G!! A special thank you to Frank Godino and the Sydney Bridge Climb for the spectacular photos!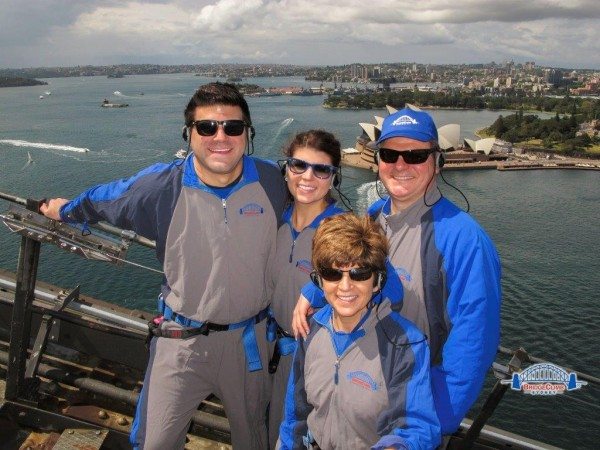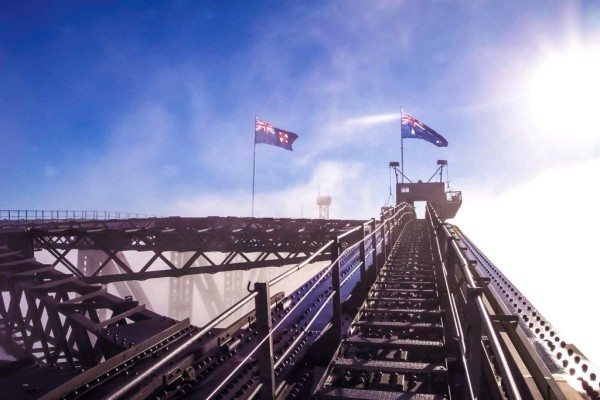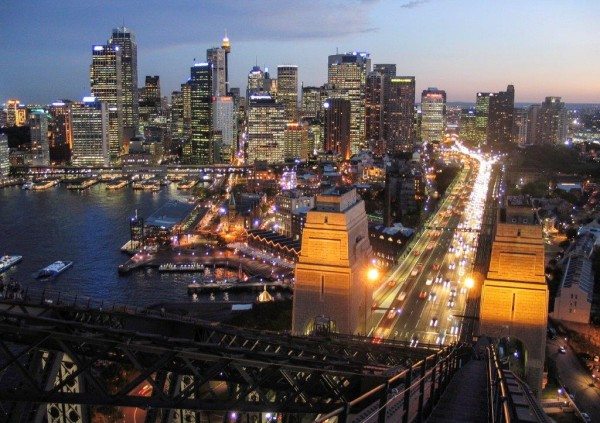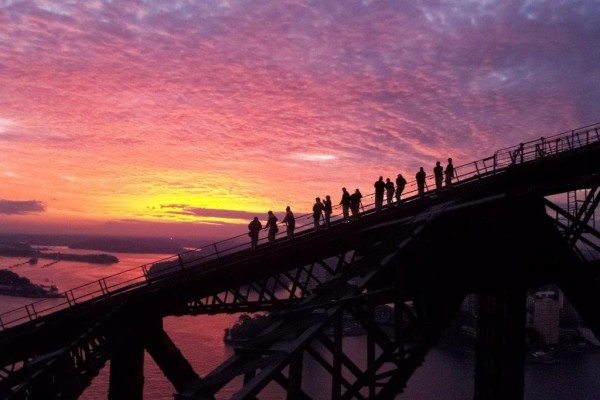 New Year's Day at Bondi Beach
Bondi Beach is one of the most well known and popular beaches in Australia. It did not disappoint! The ocean was turquoise blue, with soft white sand and… sharks. Yes, I said sharks. They have helicopters and boats that patrol the area and warn the swimmers of possible sharks and most beaches have swim nets as well. We frolicked with over 30,000 people on New Year's Day at Bondi Beach. After we left, there was a shark warning, I kid you not! In addition to enjoying the views of the beach, we had a wonderful lunch at Icebergs Dining Room and Bar, a fun and fantastic restaurant with uncompromising, unbelievable views! Check out these photos! (These photos are all mine!)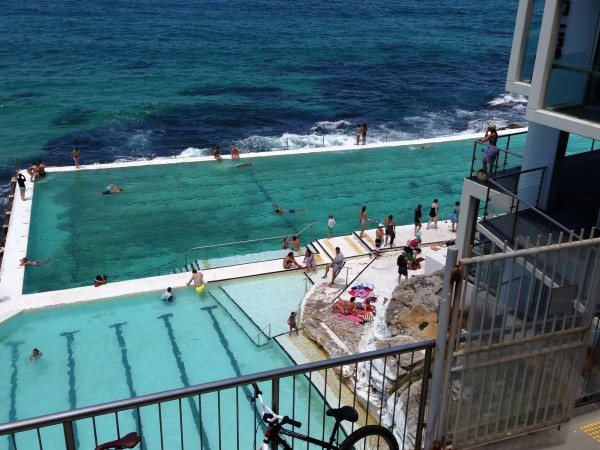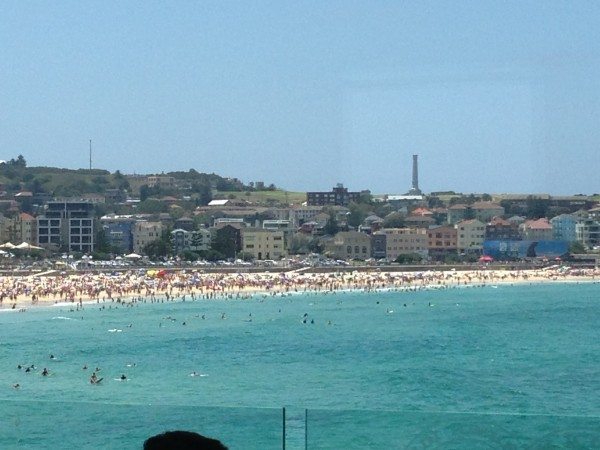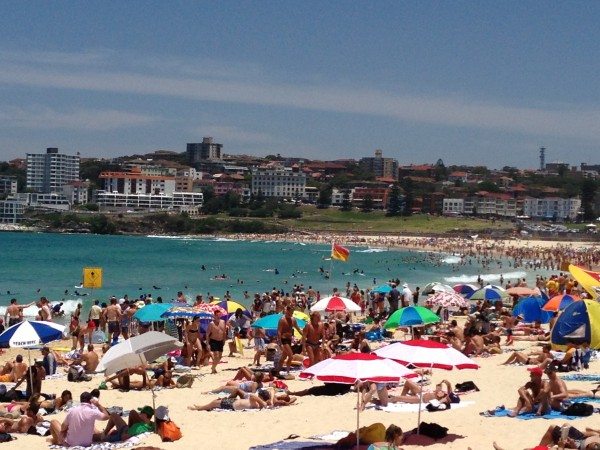 Last but not least… our visit to the Sydney Fish Market!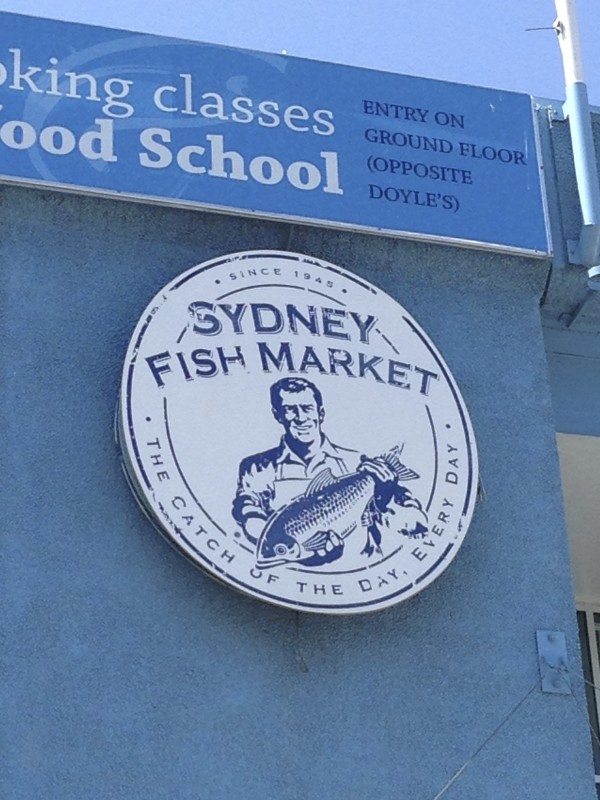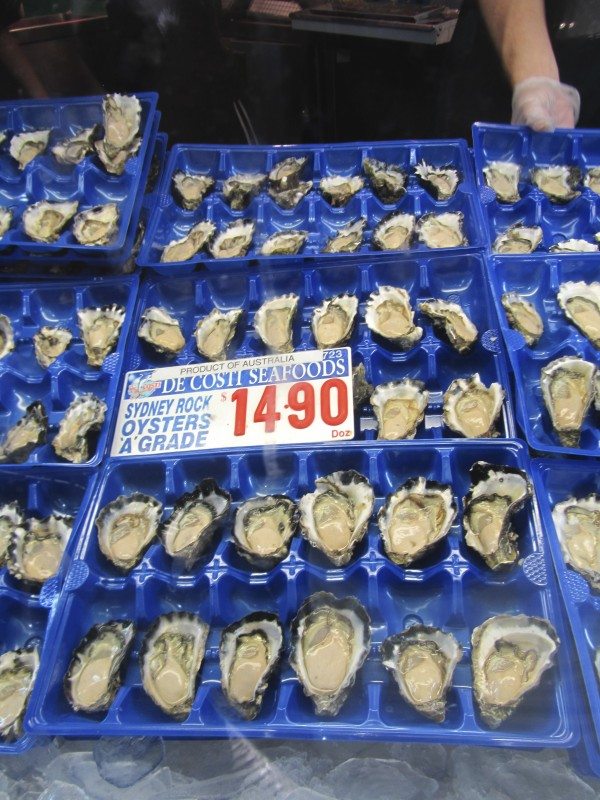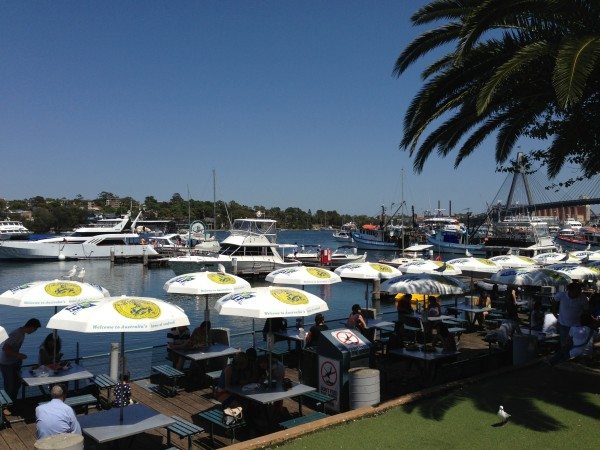 Being the foodie that I am, I dragged my poor husband to the Sydney Fish Market. However, as it turns out, he enjoyed it as much as I did! The fish market was enormous, bustling with tourists, buyers, gawkers, and sellers!
"The Sydney Fish Market is the largest market of its kind in the Southern Hemisphere and the world's second largest seafood market in terms of variety outside of Japan. It is a working fish market and sources product both nationally and internationally and trades over 14,500 tons of seafood annually – with up to a hundred species of sustainable Australian seafood traded every day."
Can I say that is a lot of fish? We just loved witnessing such an interesting operation and learning about seafood from its source. I thought that it was all was so photogenic, with its vibrant colors and beautiful rows of fish and other creatures from the sea!
Next up on Friday… Queensland and The Great Barrier Reef!
Suzanne