I had so much to say and share about our trip to Australia that I decided to divide my story into four parts. I am still only skimming the surface, otherwise you would be reading for days! Photos speak louder than words and I hope you enjoy my attempt to capture this glorious country of Australia!
"Even if it took twice as long to get to Australia, I would jump at the chance to visit again."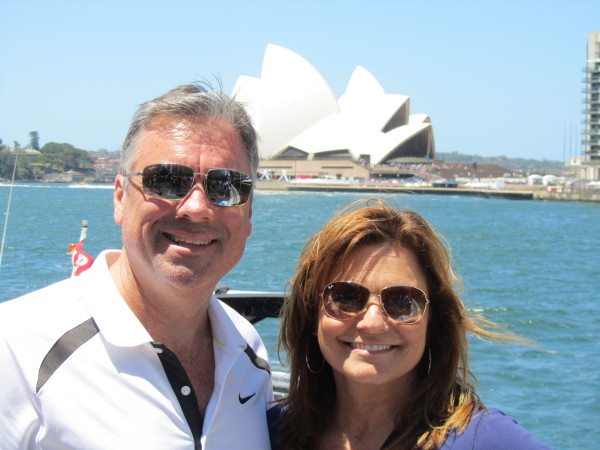 It began in Sydney…
As I sit here recalling the memories I have of Sydney, Australia, the butterflies of happiness in my stomach come rushing back. I loved it, I absolutely loved it. I never thought I could sit, stuck and cramped on a plane for 14 hours, but I would do it again if it was twice that many hours. Yep, I would. Sydney is vibrant, friendly, historically interesting, beautiful and boasts some of the most spectacular architecture anywhere in the world.
Have you been? I can honestly say that I believe it is one of the most wonderful places I have ever visited. If someone asks me about it, I tend to "over share" everything I can about our much too brief visit there. It is similar to where I live now, in Southern California, as it is filled with friendly people, has superior weather and glorious beaches. However, no offense to my friends here, So Cal doesn't hold a candle to Sydney.
We landed on December 28th (my husbands birthday) and stayed there through January 2. We could only be away for two weeks, so we had a lot to see in a short period of time. Three weeks or more is better, but you do what you can! At that time of year, it is summer in Australia and it was ridiculously HOT! But we didn't care, Sydney has so much to do and see and enjoy, the hot, humid weather did not hinder us a bit.
Celebrating New Year's Eve watching the fireworks above the Sydney Opera House was breathtaking and a true highlight of my life. It was a "bucket list" item for me and was glorious, magical and exhilarating. New Year's Eve is a big deal in Sydney and thousands upon thousands of people arrive with their picnics in hand to wait for the momentous occasion. Since we live on the other side of the world, it was strange to be experiencing such sultry weather in December! Summer in December? What? It was awesome and to get a tan that late in the year was a bonus!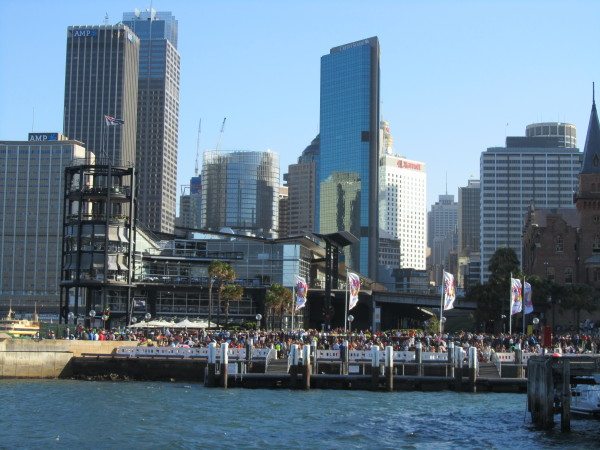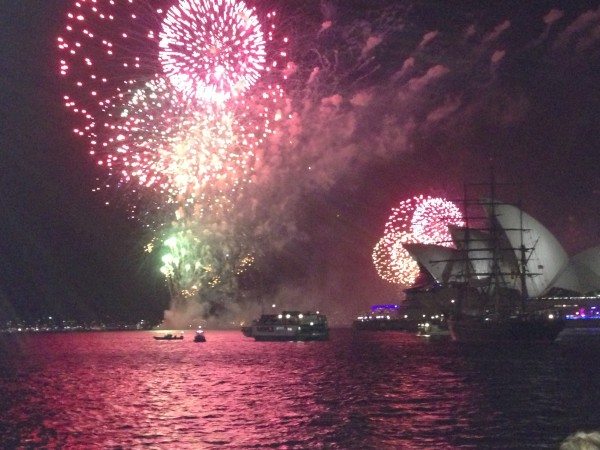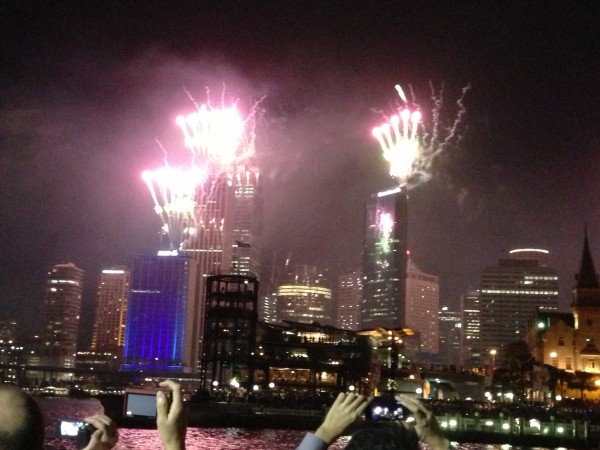 We had brilliantly planned to stay at the Park Hyatt Sydney , a spectacular hotel, which is located directly across the harbor from the Sydney Opera House. The Hyatt had the perfect location to see the fireworks displays above the city, the Opera House and the Harbor Bridge. After an exquisite gourmet meal at the hotel, we casually walked outside with our champagne glass on to a private dock to watch the spectacular fireworks! It was ridiculous, absolutely out of this world ridiculously wonderful!!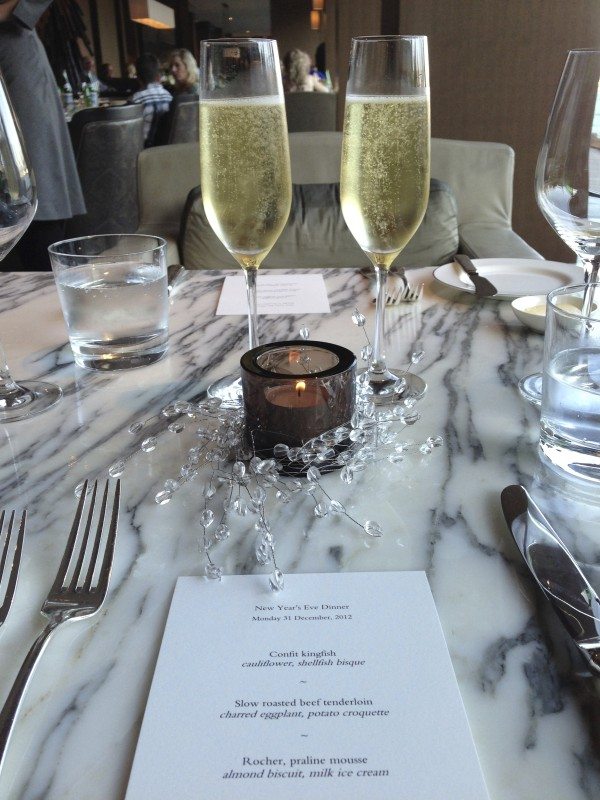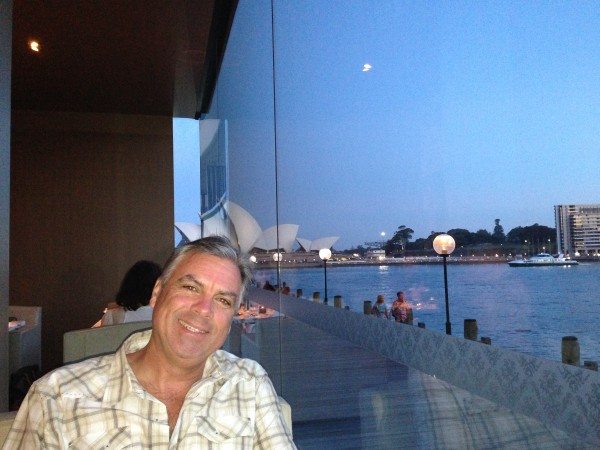 The Sydney Opera House
What can you say about one of the most iconic architechtural masterpieces in the world? Other than it takes your breath away and words cannot do it justice. On the guided tour (do not miss this), we learned so much about the origin and design of this spectacular building. I highly recommend scheduling your tour ahead of time because it is so popular that you can't leave it to chance!  The Opera House was designed by Denmark's visionary, Jørn Utzon. The distinctive roof comprises sets of interlocking vaulted 'shells' set upon a vast terraced platform and surrounded by terrace areas that function as pedestrian concourses.The Sydney Opera House is a marvel of magnificence and of the many remarkable things that I learned on the tour, this is my favorite: The roof is made of tiles and they are white and ivory!  Didn't you think the roof was just white? I did. Although the roof looks uniformly white from a distance, they actually feature a subtle chevron pattern composed of over 1,ooo,ooo tiles! The website also does an excellent job fully explaining the design as well as the complications during the construction of the project. However, nothing can take the place of experiencing it in person as well as the views of the sparkling sea surrounding it!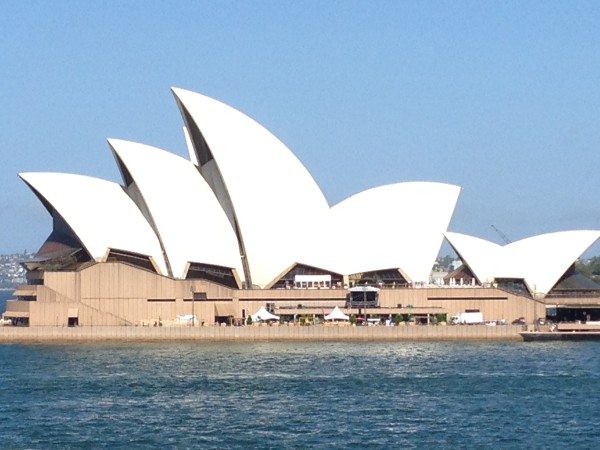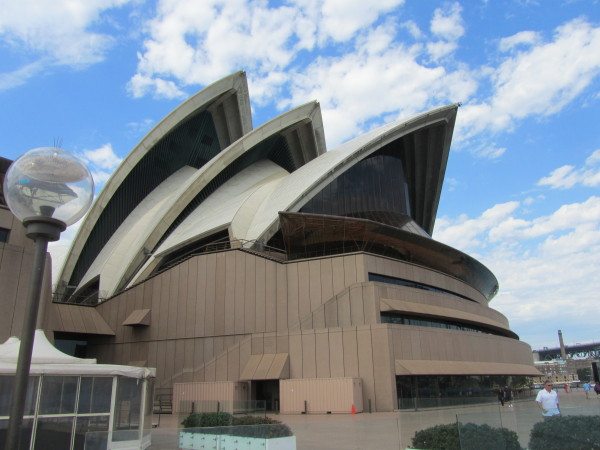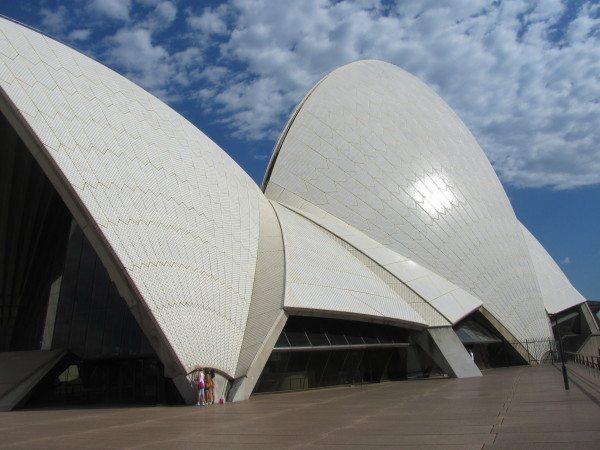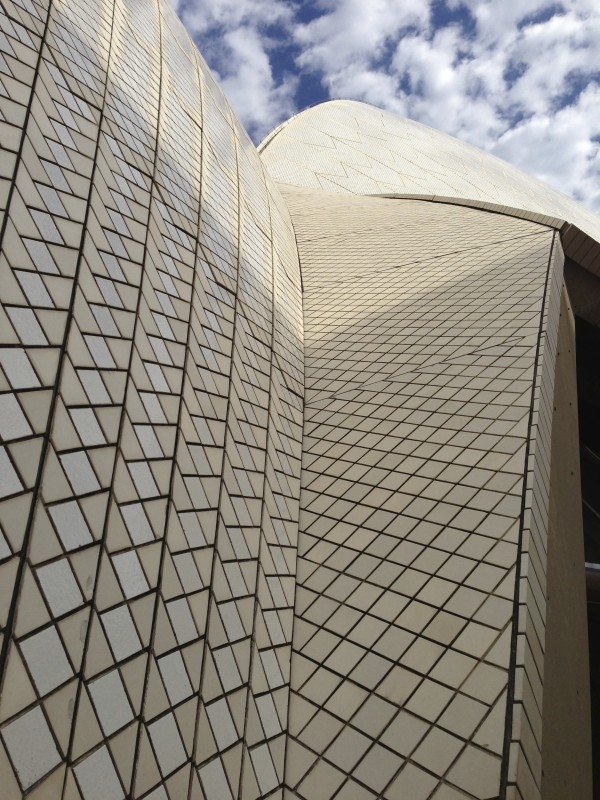 More to come!
I have just begun to tell the story of our trip to Australia which began in Sydney. There is so much to share with you and I can't wait to tell you about it! On Wednesday, I will focus on The Sydney Harbor Bridge, Bondi Beach, and the Sydney Fish Market, which is the largest market of its kind in the Southern Hemisphere. Then on Friday I will describe our unimaginable adventure at the Great Barrier Reef, one of the seven wonders of the natural world. Finally, for the conclusion on Monday, I will entertain you with my stories of the city of Brisbane on The Gold Coast and The Lone Pine Koala Sanctuary. I held a koala bear and fed kangaroos! Woo Hoo!
Looking forward to talking with you Wednesday!
Suzanne