A New Guest Adventurer!
My name is Leslie Brangham. I have been married to my husband Waldie for 32 years this August. We have two boys, Trevor 28 , & Derek  25.  I am most proud of being a mom to my 2 amazing sons, who happen to both be Cal Poly graduates in mechanical engineering. As you can see, we are a pretty close family and like to have fun. My husband,Waldie, is a retired LA City Fireman who is enjoying his retirement, patiently waiting for me to join him. I have a Pilates business in Camarillo, which I fully enjoy with no plans to retire anytime soon!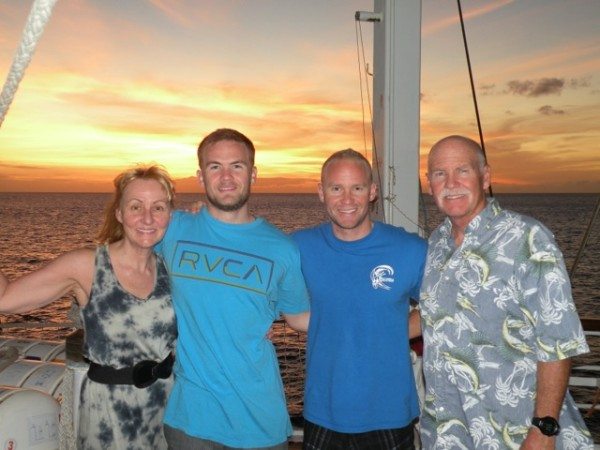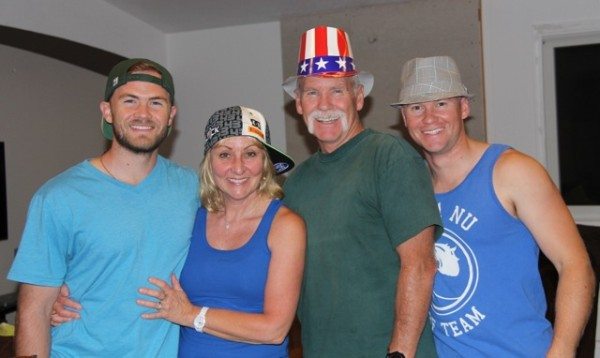 I have 2 amazing sons, 25 & 28 yrs.  Both graduated from Cal Poly SLO, 2 and 5 years ago, have degrees in Mechanical Engineering and have great jobs! Since the last one left for college 7 years ago, we have adapted to the empty nest fairly well. We have taken trips, enjoyed time with friends, found our time again as a couple, and of course spent time with our boys. Oh and I forgot to mention, my husband, Waldie, retired 7 years ago as well.  Luckily I have a small business, which keeps me busy, and my husband has several hobbies so we're not tripping over each other all day!
So just when you think you're comfortable with this new life situation, our youngest son announces that he has decided to get engaged to his girlfriend of 3 years! How do I feel about becoming a mother-in-law? Gaining a daughter-in-law? Meshing another family with ours? Numb at the moment.
Where's the manual for this? Since I am fairly proactive, I decided to read up on the subject. This is what I have read so far. Mothers of daughters can go on as normal but mothers of sons have to let go of their son since the new wife will have all the power and two women in charge will bring some conflict.  What?? Did I mention that I'm Italian? That doesn't really work here.
So what's this mom and impending mother-in-law to do?
I knew this day would come, but not so soon. I know he's 25 but to me he's still 5.
After wringing my hands and using a few Kleenex's the simple answer for now is to take it one day at a time and not overthink or forecast.  Not an easy thing to do for sure but trying to be optimistic, have faith in my relationship with my son, and acknowledge that life is changing for the good.
I'm sure there are other's out there who have gone through this one and I would be more than happy to hear suggestions and advice. We're all in this together.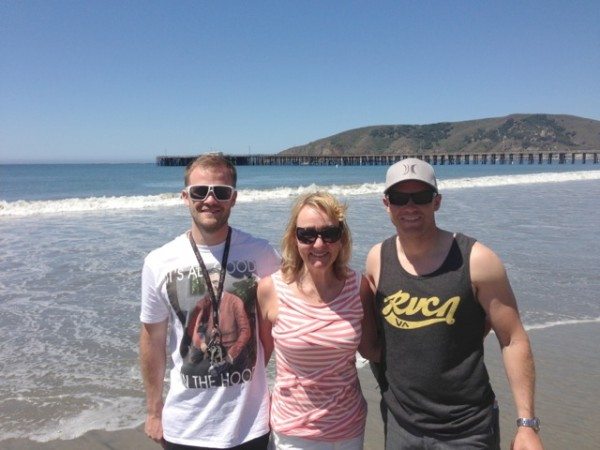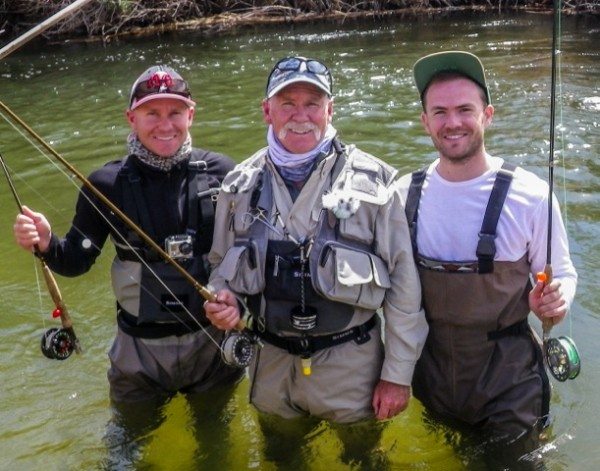 Do any of you relate to Leslie's new empty nest challenge? Any suggestions for Leslie?