A wine dinner in San Francisco? Yes please!
Lately I have been having a blast interacting with great people on Instagram. I adore photography and truly enjoy seeing what Instagrammers (photographers) are capturing. I had a wonderfully engaging conversation via Instagram with the Campton Place Hotel in San Francisco all about our spectacular trip to the Napa Valley and my great wine and winery photos.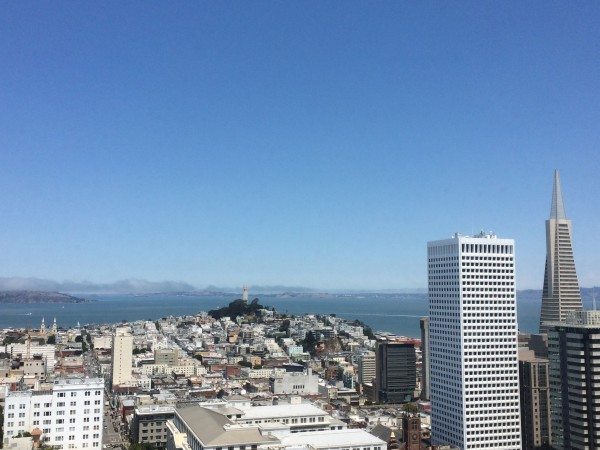 My new friend on Instagram suggested that we come to a wine dinner at the hotel in the "Michelin Star" Campton Place Restaurant where Chef Srijith Gopinathan would prepare a feast that paired excellently with the wine. Prior to the dinner we would be treated to a wine lecture from Rob Davis, the winemaker of the Jordan Vineyard and Winery! Craig and I are always enthusiastic about wine, outstanding cuisine and we absolutely LOVE San Francisco, so this was a very easy decision. We confirmed our seats with Richard Dean:Master Sommelier, one of only 150 Master Sommeliers worldwide. With our reservation confirmed, we were all set.
As you may have heard from me before, chefs are like ROCK STARS to me. I am constantly in awe of how they utilize various combinations of flavors, textures of ingredients, as well as visually beautiful preparations! I love learning about different types of dishes, eating them, as well as experimenting in my own kitchen. I truly appreciate the vibrant colors and the marvelous artistic presentation of each dish. I was photographing my meals way before the trend of taking photos of your food had gone viral. Craig is so patient with me when we are out at a restaurant. He always asks "Are you taking a photo of this? Is the light good enough?" Actually, I have rules about taking photos of my food in a restaurant. I only use my iPhone, no large camera, absolutely no flash, that is such a rookie move. I try to be as discrete as possible and take them very quickly. Unfortunately, many restaurants keep the light low for ambiance, which makes for difficult picture taking! Oh well, I honestly don't need a photo of everything I eat! Really, I don't.
Campton Place is an elegant and beautiful boutique hotel, and so welcoming! Attending a wine dinner was another new and special adventure and we were thrilled to participate. The minute we strolled through the magnificent double doors, we were kindly greeted and sent on our way to the tasting room. We arrived promptly at 7:00pm and the party had already started! Note to self: Come early!
The guest of honor, winemaker Rob Davis of Jordan Vineyard and Winery, was already entertaining the room with his compelling stories and enthusiasm. At our beautifully presented table, we were each seated with five glasses, crackers and water to "cleanse the palate".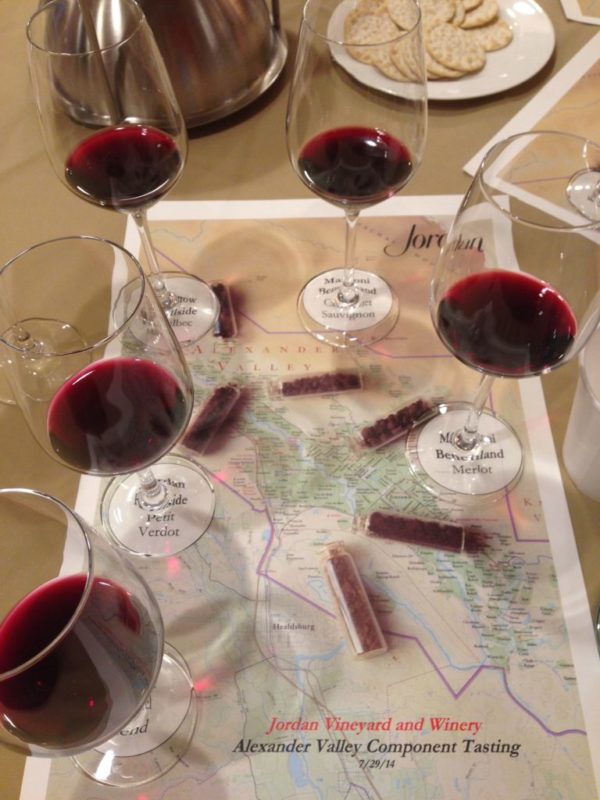 Rob Davis began the evening by sharing his personal journey as a winemaker. He has been enjoying this lifestyle (it doesn't feel like a job to him) and holds the rare distinction of serving as winemaker at a singular winery for more than 35 years. That is remarkable! He shared tales of being a young man traveling with André Tchelistcheff, who was considered America's most influential post Prohibition winemaker. The two winemakers made many trips to France to visit caves, chateaux and domaines and that experience influenced all aspects of winemaking at Jordan.
We were captivated. He is a great storyteller.
Neither Craig nor I are wine experts in the slightest, however, we are most certainly enthusiastic participants and eager learners! We tasted the five different wines and listened and learned.
We were then escorted upstairs to the exquisite Campton Place Dining Room and as we were shown to our seats, were delightfully surprised to be seated with the winemaker himself! How fortuitous! We were also seated with a friendly group of diners and oenophiles, all with a variety of talents and intriguing personal stories. Meeting and talking with our engaging dining companions was a highlight for us.
Chef Srijith dazzled us with the most amazing meal and was more than accommodating by preparing a special dish for me in place of the Beef Tenderloin (I don't eat beef). Chef Srijith grew up in Southern India where fragrant and exotic spices were commonly used by his family. This rich family history, along with his vast education and experience was evident in every delicious bite. The food was out of this world!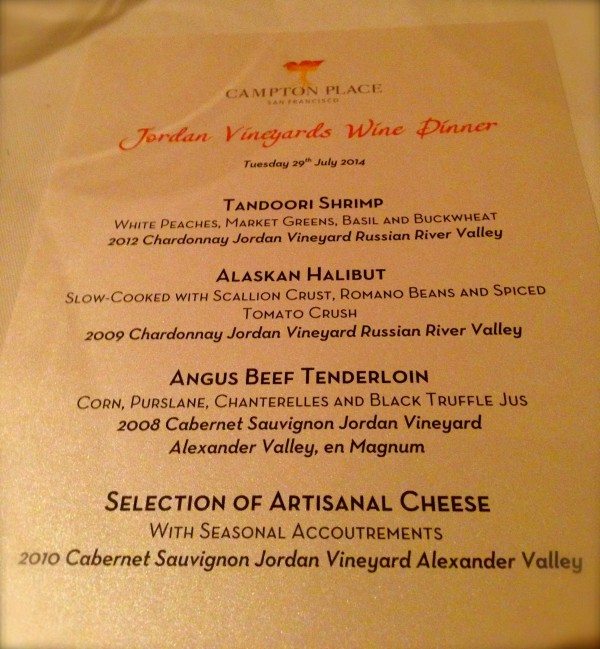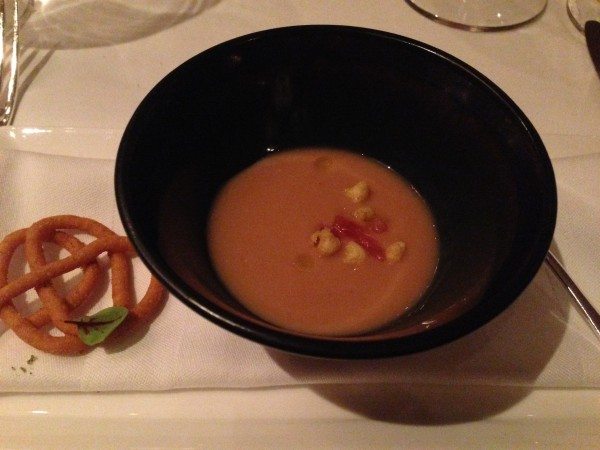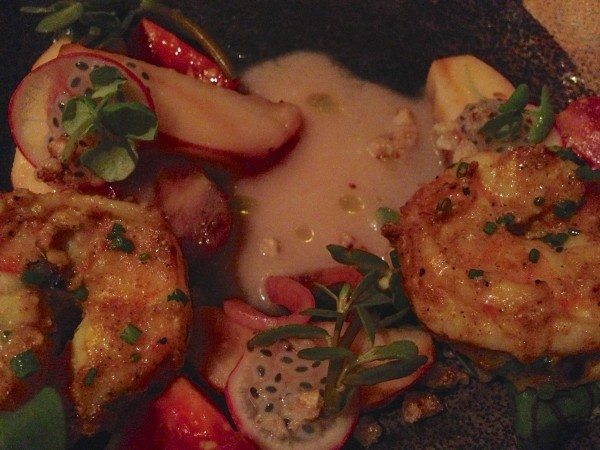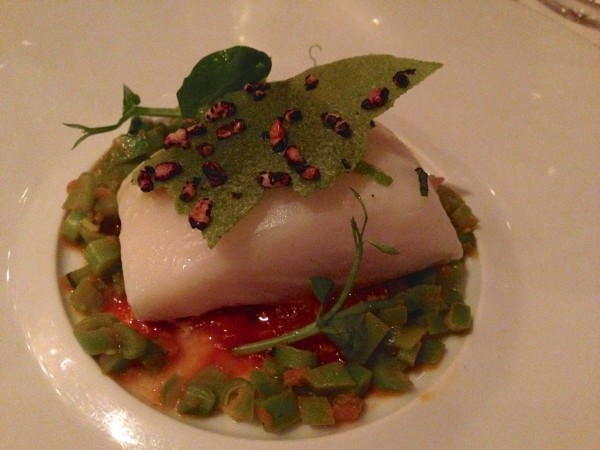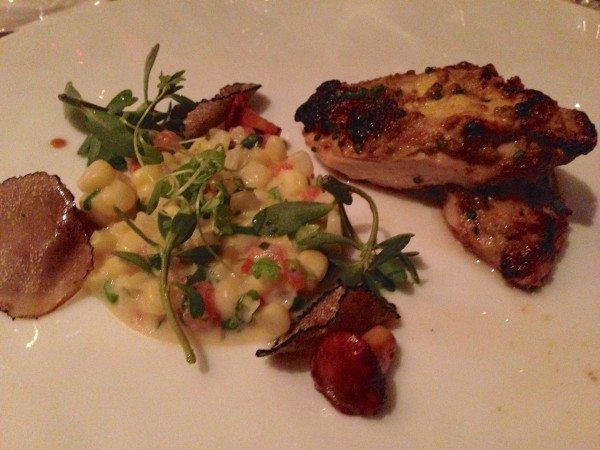 The dinner was superb and with each course a new wine was served. Evidently we were offered ultra special vintages and for that we were grateful! Of all of the incredible wines we were served, the 2009 Chardonnay Jordan Vineyard Russian River Valley was my favorite and Craig's favorite was the 2008 Cabernet Sauvignon Jordan Vineyard Alexander Valley, en Magnum.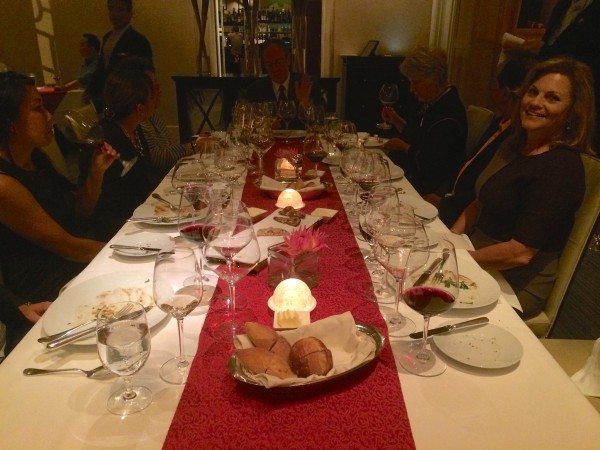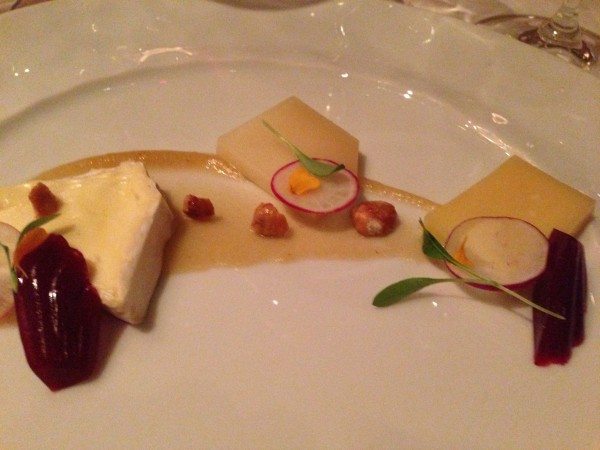 And we received gifts to take with us!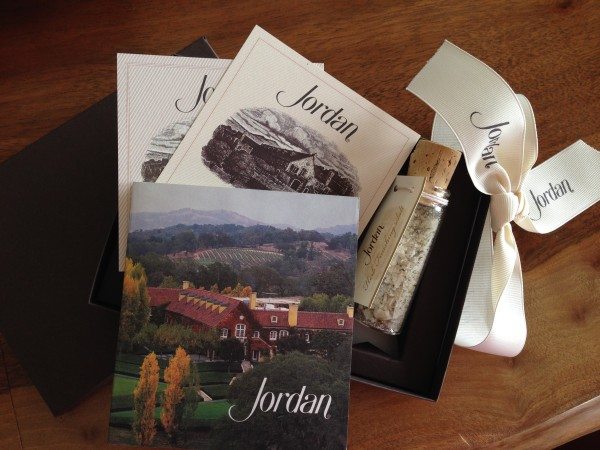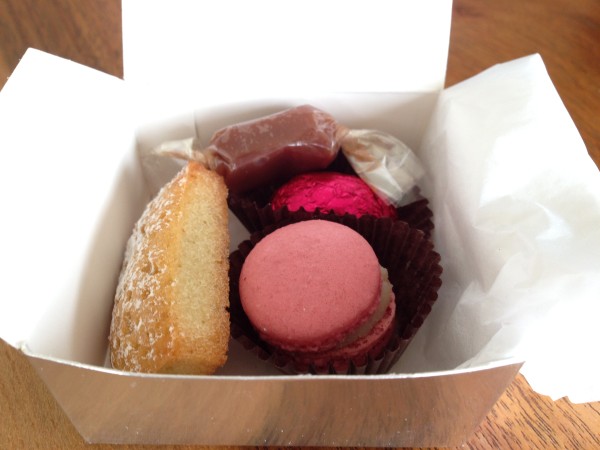 I am not a restaurant reviewer or a wine connoisseur, but I do appreciate delicious and exciting food and possess a small amount of wine knowledge just to be a bit dangerous. We were not paid to attend, we were just two curious empty nesters looking for their next delightful adventure…and we found it in the Campton Place Dining Room with a glass of Jordan Vineyard Cabernet.
If you like wine and food and want to learn more, I highly recommend attending a wine dinner and especially one at Campton Place if you are in San Francisco.
Cheers,
Suzanne
Have you experienced a wine dinner? If so where?