A Conversation About Kentucky Bourbon With The Experts at Woodford Reserve
Friday September 2, 2022
Our favorite spirit is Kentucky Bourbon. To be more precise: We enjoy Woodford Reserve the MOST.
Our kids sip it, our parents love it, and we tend to serve it to our guests and friends more than any other adult beverage. We have history and take our bourbon drinking very seriously.
Back in 2019, before the world shut down, my husband Craig and I, and two of our best friends, went to Kentucky to discover a new destination, follow The Kentucky Bourbon Trail and to learn more about how bourbon is created. 
Is a trip to the Kentucky Bourbon Trail on your list too? Ever since our grown kids came home from college loving this delicious Kentucky spirit, I have been paying attention. Our kids' enthusiasm for all drinks made with bourbon was intoxicating and persuasive.
Fast forward several years later, my favorite way to indulge is now a Manhattan or an Old Fashioned because I love the aroma and smooth flavor of high-quality bourbon.
My husband and I toured The Kentucky Bourbon Trail with our friends Brad and Troy; we visited smaller distilleries, dined at excellent restaurants, and thoroughly enjoyed our visit to Woodford Reserve, where our bourbon of choice is carefully crafted.
The art of making fine bourbon first took place on the site of the Woodford Reserve Distillery, a National Historic Landmark, in 1812. The perfectly balanced taste of their Kentucky Straight Bourbon Whiskey comprises more than 200 detectable flavor notes, from bold grain and wood to sweet aromatics, spice, and fruit & floral notes.
Mmm, delicious Kentucky Bourbon!
During our visit in 2019, we sipped, listened, and toured Woodford Reserve and had the time of our lives. Never in a million years did I dream I would create a podcast and have the opportunity to interview Master Distiller Chris Morris and Assistant Master Distiller Elizabeth McCall. Dreams do come true, my friends; I am living proof. (pun intended)
Chris Morris is Master Distiller for Brown-Forman Corporation, the seventh since the company began in 1870. A Louisville native, he has spent his working life in the bourbon industry. Chris is responsible for maintaining the award-winning taste of the whiskies produced at the Woodford Reserve and Old Forester Distilleries. 
He is also one of three generations of his family to work at Brown-Forman and is a member of the Kentucky Bourbon Hall of Fame.  
Elizabeth McCall, CSS (Certified Specialist of Spirits), is the second generation of her family to work in the bourbon industry and one of the youngest female distillers in the United States. When she first began working at Brown Forman, assuming the role she is in today was never the goal. Realizing the excellent opportunity for employment the company offered, Elizabeth followed in her mother's footsteps, starting as a sensory expert and working in the quality department. 
McCall has a master's degree from the University of Louisville and has been a member of Brown-Forman's R&D Department since 2009. Her ongoing devotion to quality, and interest in all things spirits, eventually led her to become Master Taster in 2015 and, in 2018, Assistant Master Distiller of Woodford Reserve. 
Today she works directly with Master Distiller Chris Morris and R&D on the innovation and development of new products within Woodford Reserve. 
In this episode:
Personal insights from the experts! Plus, great stories!

What is The Kentucky Bourbon Trail?

What happened in 1990?

What is a fermenter?

Red & Blue Corn & Bourbon? ( A super fun story)

Innovation at Woodford Reserve
Plus, so much more!
How Woodford Reserve was a pioneer in culinary pairings with bourbon

What is so magical and timeless about Woodford Reserve?
This episode is the first of four devoted to Kentucky and The Kentucky Bourbon Trail. Don't miss a new episode every two weeks. 
Episode Topics: bourbon, Culinary travel, Travel
"There is something magical and timeless about Woodford Reserve"
— Elizabeth McCall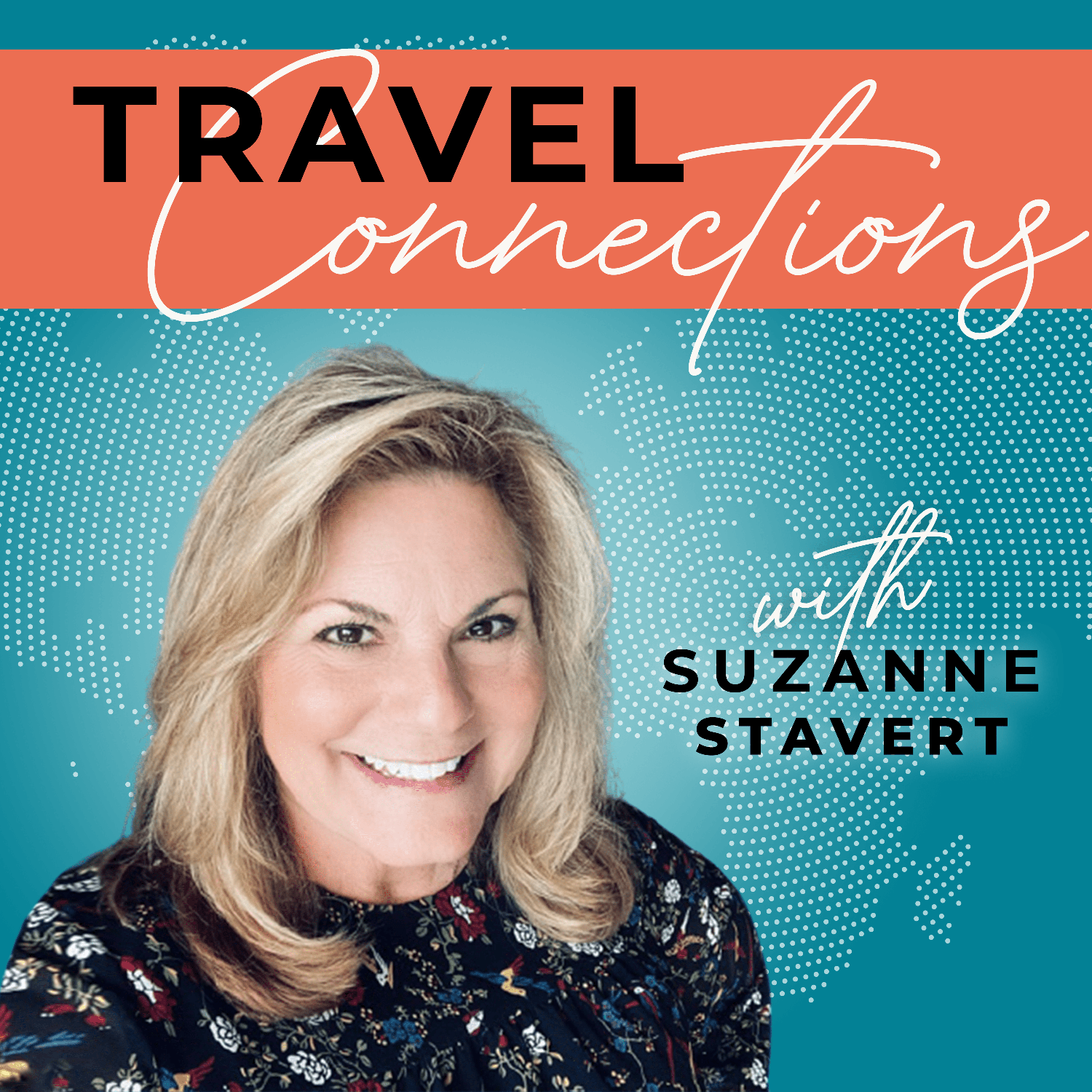 Please consider leaving a review!
If you are a fan of Travel Connections, would you take a minute to write a review where you listen to podcasts? Please share it with your friends too! Thank you.

Subscribe to get the latest episodes delivered to your inbox.
By subscribing, you agree to receive emails and updates from Adventures of Empty Nesters. You can unsubscribe at any time.